Find outdoor fun in Woodstock, Georgia, just 35 minutes north of the Atlanta perimeter, you'll discover one of the best places to walk, bike, paddle, and golf.
From trails for walking, running and mountain biking to golf, Woodstock offers the satisfaction of scenery while getting a workout with outdoor activities you'd expect to find much farther afield.
5 Ways To Enjoy The Outdoors In Woodstock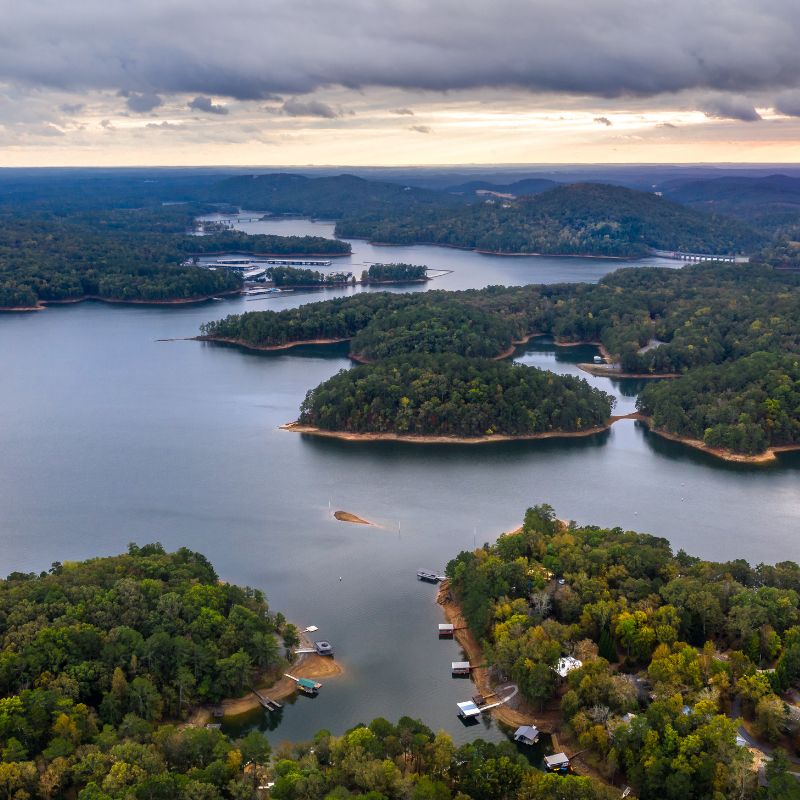 Lake Allatoona
Ten minutes from Woodstock are the southeast shores of Lake Allatoona, a 12,000-acre water-sports and fishing paradise encompassing 270 miles of shoreline.
While Allatoona Lake is one of the country's most frequently visited Army Corps of Engineers lakes (nearly seven million yearly visitors), after the summer peak boating and camping season it's more peaceful and serene.
Hike to a hidden battlefield or climb a ridge to an 1860s ironworks with a fascinating history.
With its setting on Allatoona, Red Top Mountain State Park is a biking and hiker's haven with its own unique recreation and programming.
More than 15 miles of trails wind through the forested park, providing opportunities for exercise and nature photography. The gravel-topped, four-mile Iron Hill Trail is open to both hikers and bikers, offering pretty views of the lake's shoreline.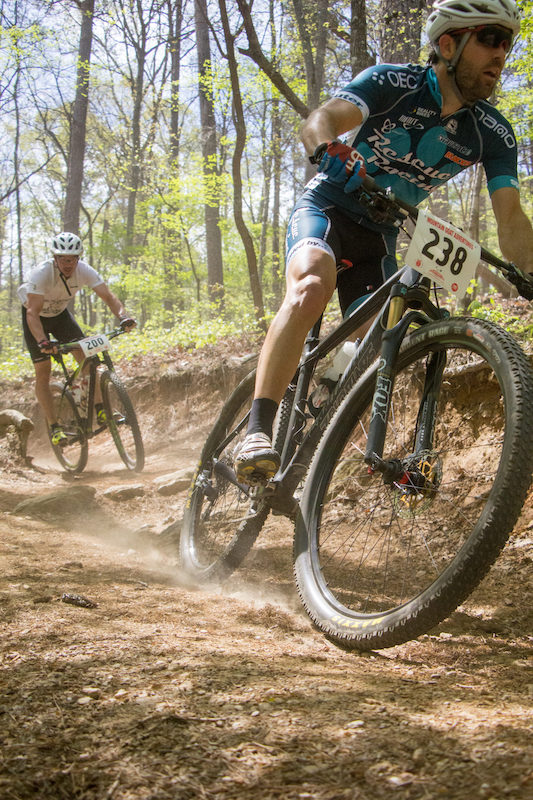 BIKE TRAILS
Walk or rent bicycles and ride the 20 miles of the Greenprints Trail System, a series of multi-use trails along shaded creeks in and around Woodstock.
At Olde Rope Mill Park on the Little River, take the paved and dirt trails around the cotton mill ruins, over a bridge across the river and read the historical markers highlighting the area's history. The serious mountain bike trails at Olde Rope Mill Park are consistently rated in the top 10 trails in Georgia by Singletracks.com.
One of the most popular mountain bike trails in the U.S. is the Blankets Creek Mountain Bike Trail System in nearby Canton.
Need a bike rental? In addition to Murph's Surf, Sixes Pit Bicycle Shop offers rentals, repairs and adjustments and is located five minutes from Blankets Creek and 15 minutes away from Rope Mill mountain bike trails.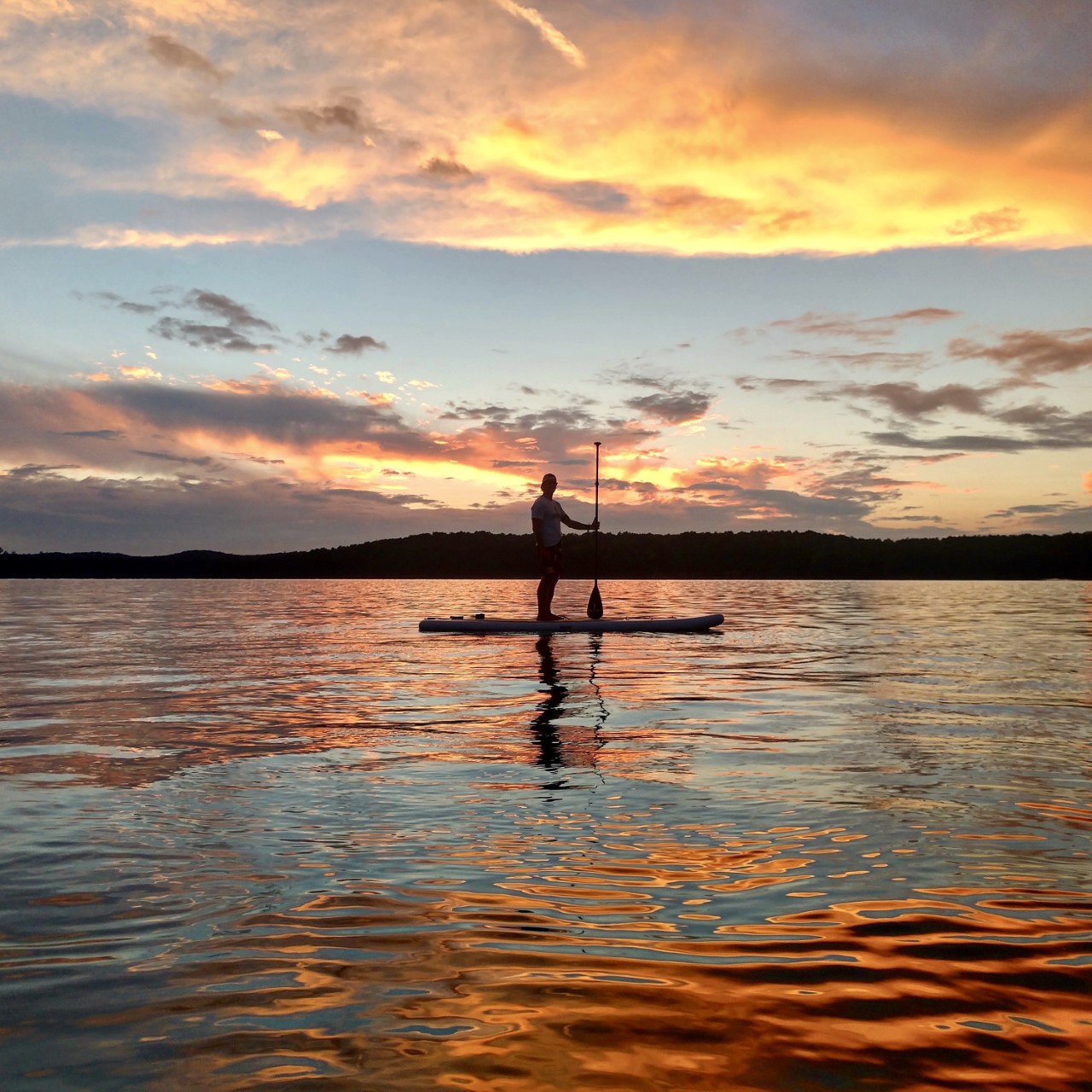 KAYAK/PADDLEBOARD
Murph's Surf, a bike sales and kayak/paddleboard outfitter offers more than nine locations where you can reserve your kayak or paddleboard.
A popular offering is a three-hour trip to the Little River Marina and back. Call ahead, then pay online and Murph's Surf brings your paddle gear to you and arranges a pick-up time.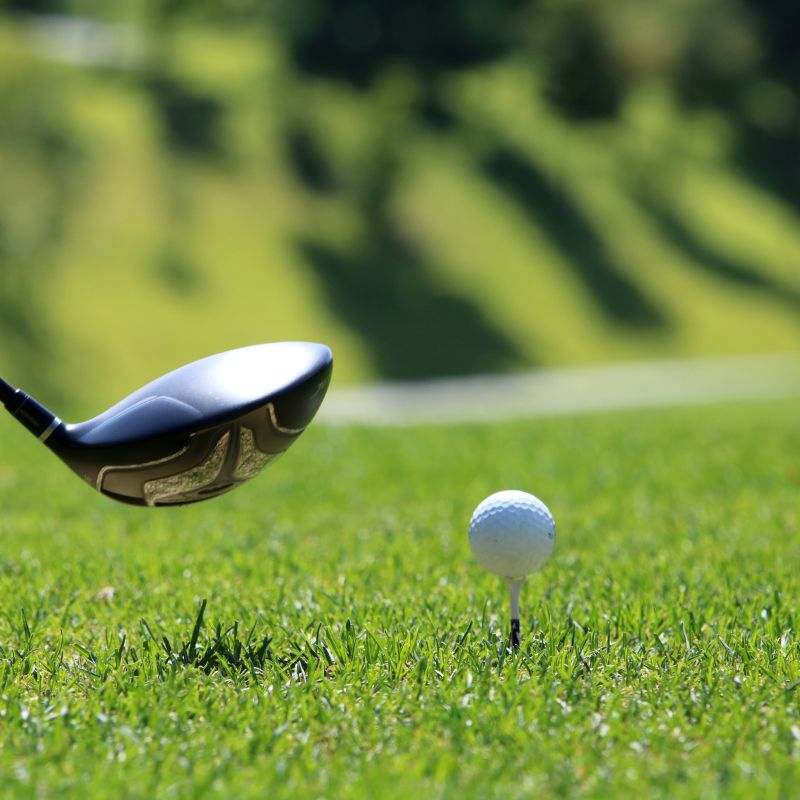 Golf
Hit some balls or get in a stellar round of golf at three Woodstock golf courses.
Eagle Watch Golf Club is an Arnold Palmer-designed course that golfing publications consistently rank among the top places to play in Atlanta.
The Golf Club at Bradshaw Farm, built on historic farm property with views of the North Georgia mountains, offers 27 holes of challenging golf.
Towne Lake Hills Golf Club, designed by Arthur Hills and set among rolling green hills and lovely wooded countryside, receives rave reviews from golfers of all levels.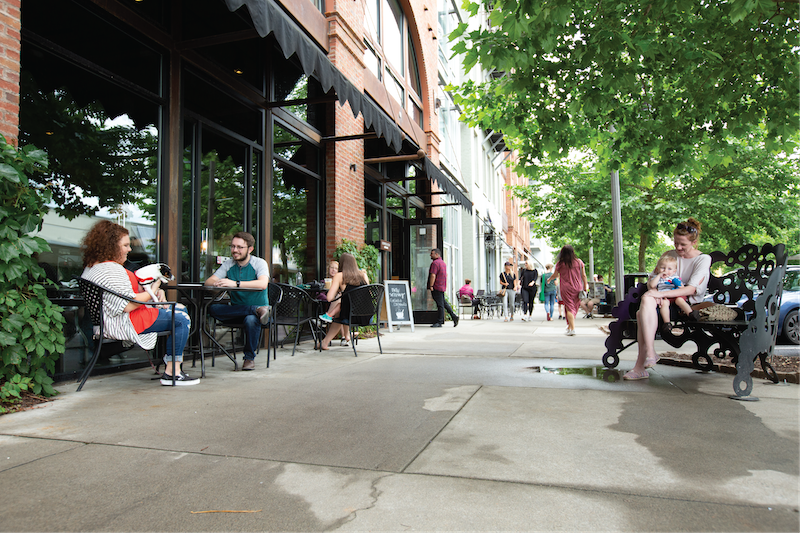 Dining and entertainment
The historic downtown Woodstock shopping and dining district is a walkable, open container district whose magnet destinations bring energy and a lively beat.
Check out Woodstock Arts visual arts center, café and theater and event green; and the indoor and outdoor live music and performance stages at MadLife Stage & Studios for daily entertainment.
Adding to the ambiance is the Park at City Center featuring a gazebo, greenspace and an amphitheater that hosts national and regional bands.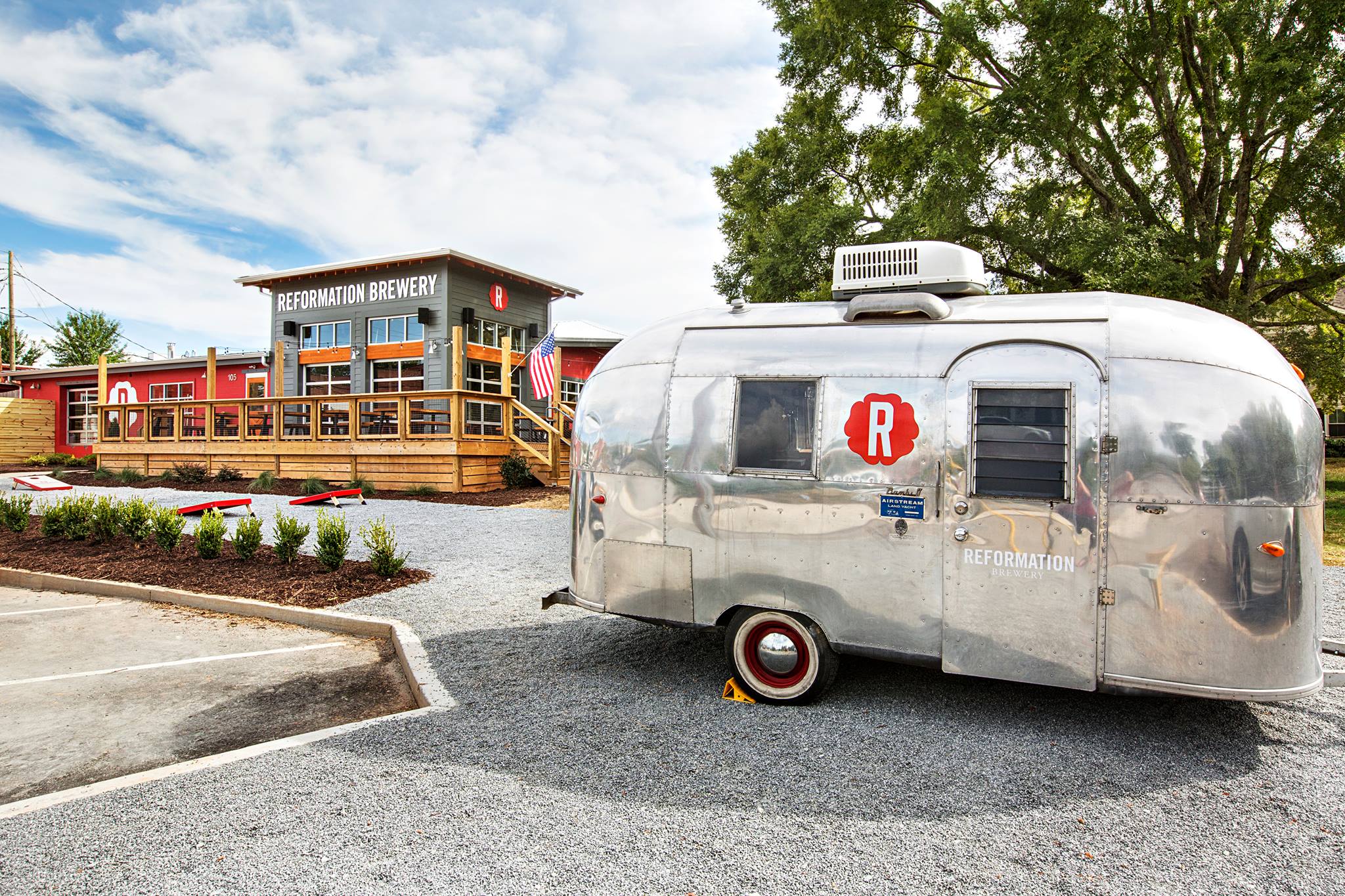 Have an inventive craft beer at Reformation Brewery or a cocktail on the rooftop of Rootstock with a 360 degree view of downtown and relax while perusing 20 chef-driven dining options, from a James Beard award-winner to seafood to barbecue.
The Woodstock Farm Fresh Market (Market Street, Saturday mornings from late April through December) satisfies the need for snacks, fruit and baked goods to enjoy on the trail or in your lodging, as well as produce to take home.
Pin Outdoor Fun in Woodstock to Pinterest