Chetola Resort is "one of the best stays in the Blue Ridge," according to Southern Living. It's easy to see why.
Upon arrival, I'm completely in love with the landscape, lodging, location, and the abundance of things to do at the resort and in the area.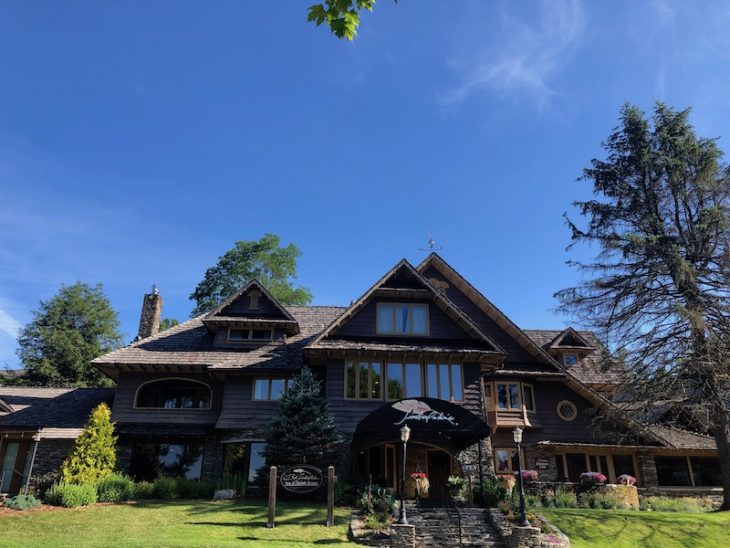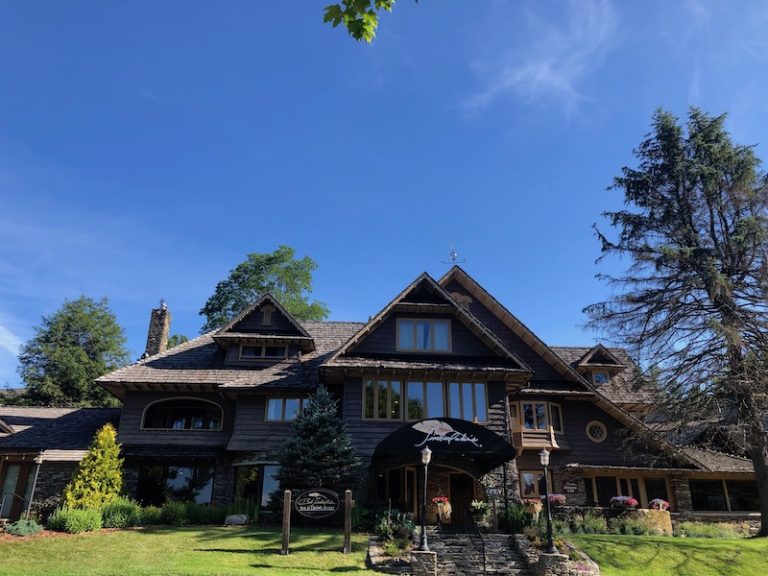 Located in Blowing Rock, North Carolina, Chetola Resort rests on 87 acres, complete with a small lake and a short jaunt to the idyllic village center.
Yes, the village is everything you hope for with shops, restaurants, and charm in spades.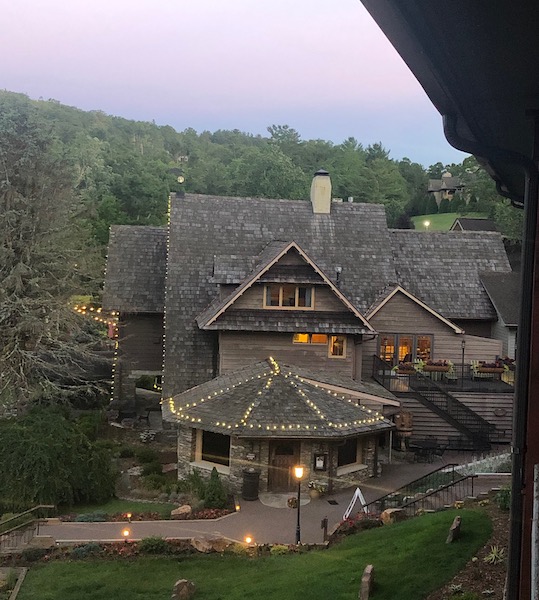 The resort offers topnotch accommodations. Choose from any of the 42 rooms near Chetola Lake at the Chetola Lodge.
Enjoy the furnishings of Bob Timberlake, an American artist, at the Bob Timberlake Inn.
Or experience luxury at one of the condominiums in the resort.
We stayed at the Chetola Lodge with lake views. The rooms are seriously lovely and come complete with a balcony perfect for watching sunrise or sunset over the lake.
Once you are ready to venture out of your room the resort has an array of activities for you to experience.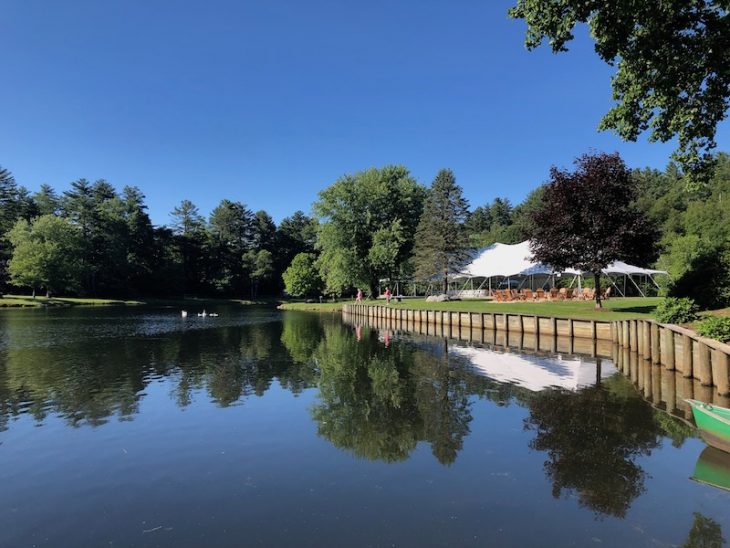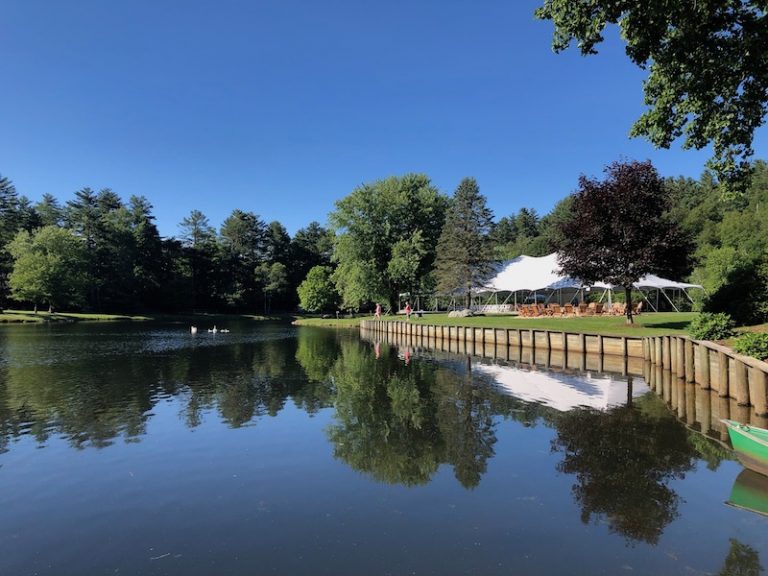 What to do at Chetola Resort?
Guests are invited to visit the Highlands Sports and Recreation Center. It's open every day from 7a.m. to 10p.m.
You'll find the following activities at the center:
Fitness Center
Fitness Classes
Dry Sauna
Jacuzzi
Indoor Heated Pool
Locker Rooms
Kid's Indoor Playroom
Lending Library
Board Games
Puzzles
DVD Rentals
Ping Pong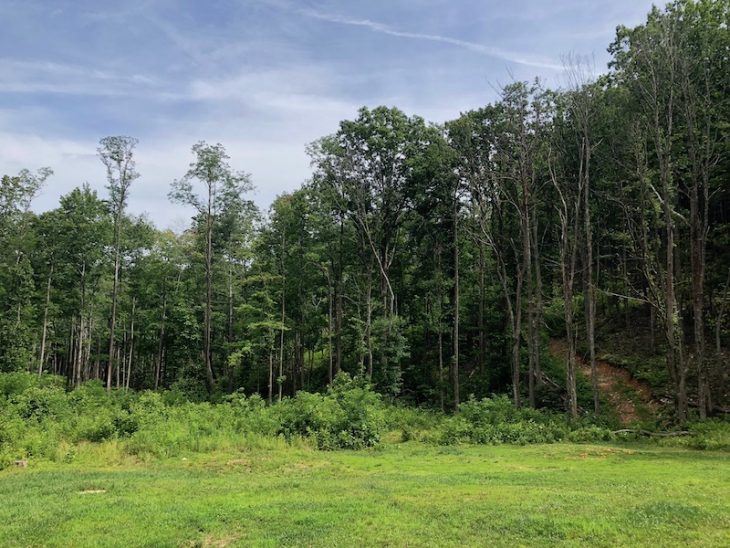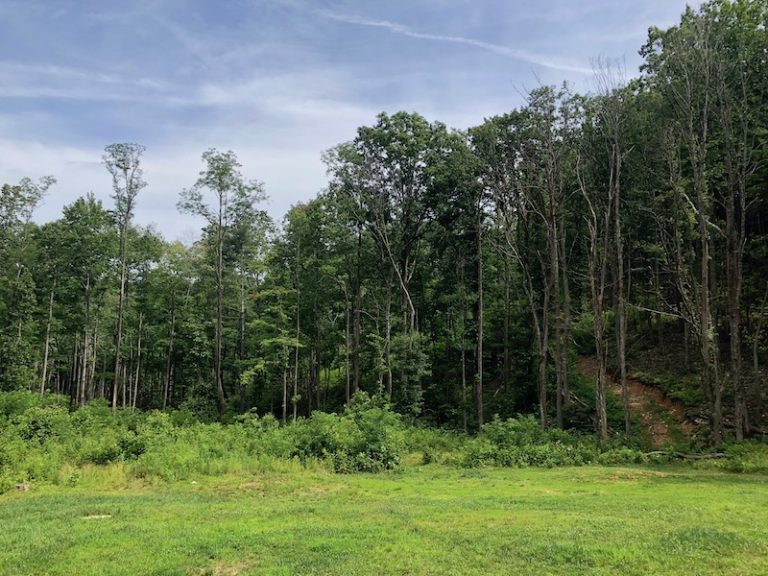 If you prefer your adventures to take you outside Chetola Resort does not disappoint. You'll find the following on-site activities:
Maintained Hiking Trails and Guided Hikes
Tennis & Pickle Ball –Seriously, pickle ball is one of my favorite sports to play!
Fishing Clinics
Fully Stocked Lake
Fishing Rods
Paddle Boats/Kayaks/Paddle Boards
9-Hole Disc Golf & 3-Hole Practice Course
Lawn Games: Cornhole, Volleyball, Spikeball, Kan Jam, and Ramp Shot
Horseshoe Pit
Playground
Sunbathing Deck
Can you believe that is just the on-site activities?
I'm linking to my favorite Blue Ridge Region book if you need more fun things to do in the area. This is my go-to guide when I'm heading to Blowing Rock/North Carolina.
I still have to share my two favorite things to do at Chetola Resort.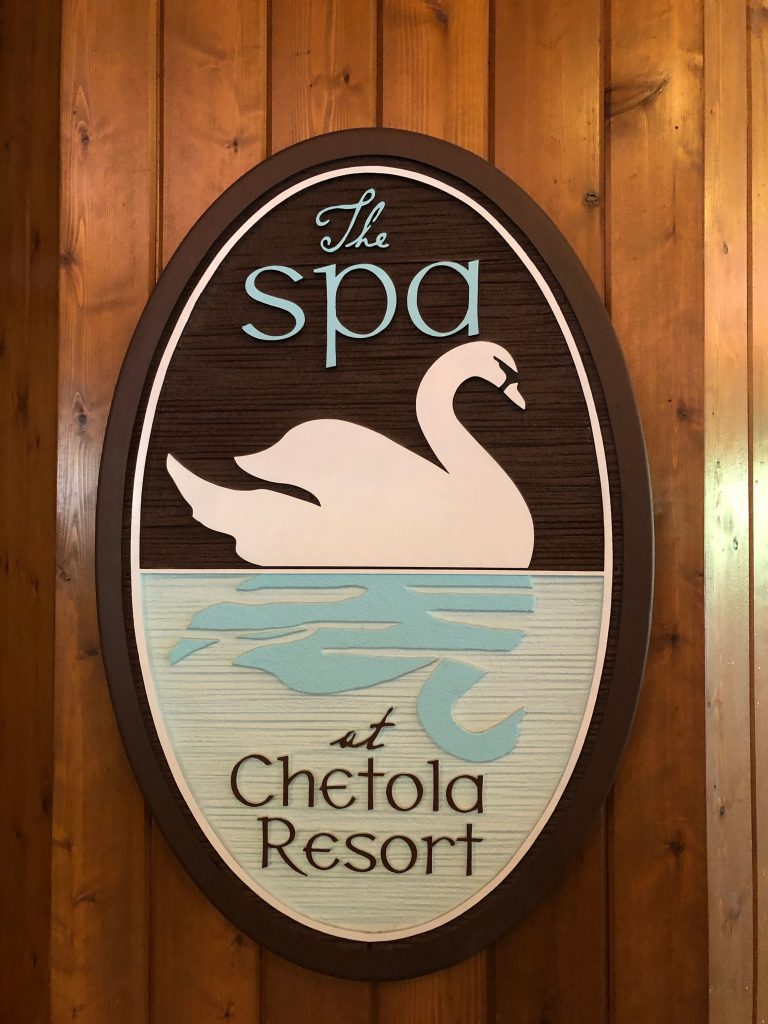 The Spa at Chetola Resort
You all had to know that the spa was going to fall under my favorite things, right? I mean, what's not to love?
Spas are famous for providing a sense of tranquility and peace and Chetola Resort Spa does it better than many others.
The spa itself is calming and the services they offer are rejuvenating.
The relaxation room is fantastic and encourages you to sit and relax while sipping on a hot cup of tea.
The lighting, music, and comfort just carry all your worries away as you wait to be called for your spa treatment.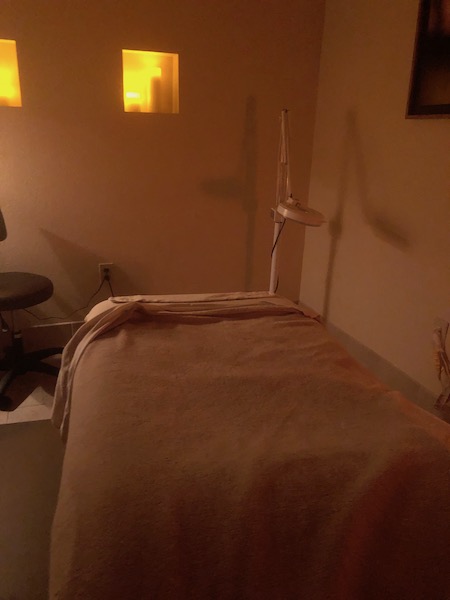 I went for the massage because after spending 2 days in the car I was ready to have my aches and pains go away. Beyond massages, the spa offers facials, mani/pedis, hair, and makeup.
Even if you're not a guest of Chetola Resort you can still take advantage of the spa which I love.
They offer packages for weddings and other special occasions (think birthdays, anniversaries, girlfriend getaways).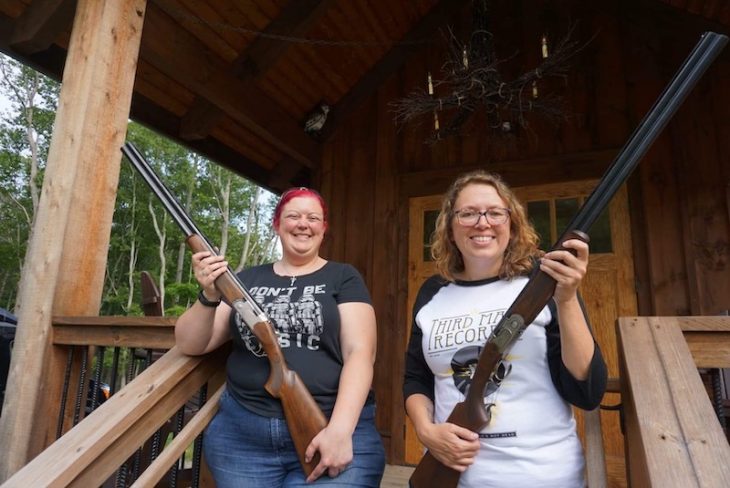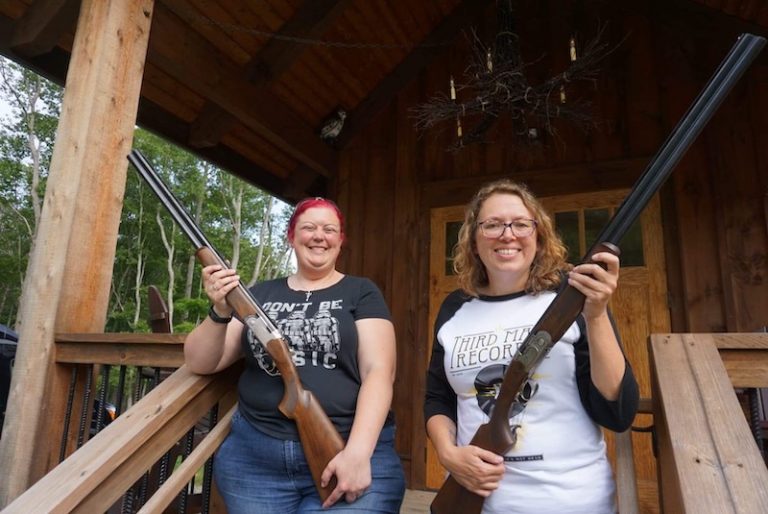 Sporting Reserve
Ok, I'm not going to lie. This was probably the coolest thing I've ever done on a trip. I know I cover a lot of outdoor adventure but this was a first for me, but it definitely won't be a last. This was AWESOME!
Imagine this… you drive away from the resort and follow directions that take you along mountain roads and then to a long, dirt driveway that goes down the side of a mountain.
At the end of the forested driveway, the trees clear away and it opens up to a beautiful lodge building that is the hub for the Chetola Sporting Reserve.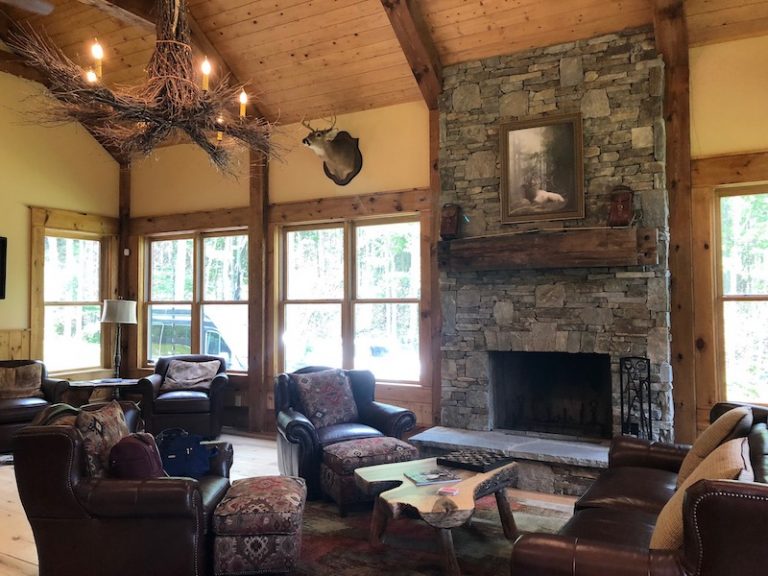 Be still my heart. This is every sportswoman's paradise and the perfect playground.
You will be thrilled with the varied outdoor activities instore in this sporting reserve. Bring your own gun or use one from the Sporting Reserve.
(Please note that your guns must be checked and approved by the Sporting Reserve before use.)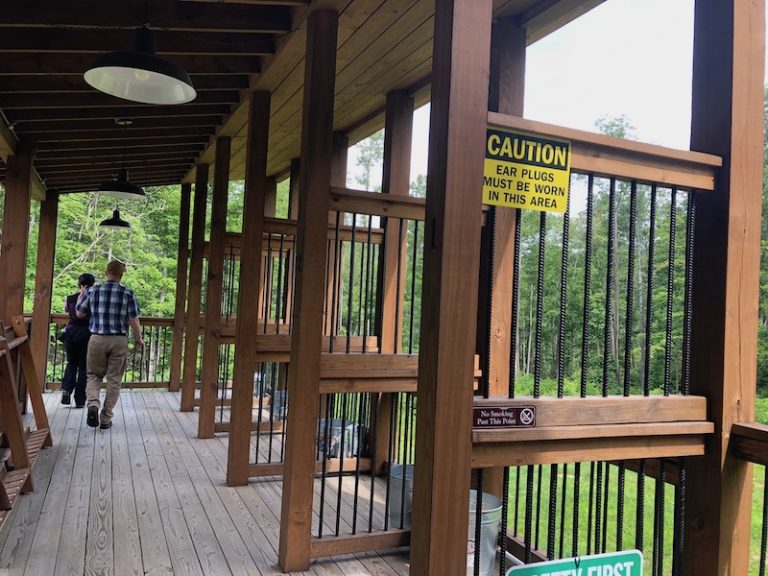 There are gun, rifle, and pistol ranges.
There are a 13-station sporting clay course and a 5-stand clay station.
The archery range is great for the family because anyone from 6 years old above can join in.
Best of all, there are instructors available for beginning archers or shooters.
Shout out to my instructor, Morgan, for being so freaking awesome and patient. If you want to learn how to shoot she is the one to hire!

Learn to Shoot Sporting Clay–Oh, Yes I Did.
As an adult, I've never shot a rifle, but that was all about to change after I arrived at the Sporting Reserve. Our instructor outfitted us with safety glasses, hearing protection, and a shoulder pad to absorb the rifle kickback.
She patiently explained how to handle the gun, how to load it, take the safety on and off, and, more importantly how to hit those moving sporting clay targets. Hint: It's not as easy as it looks.
I was so nervous stepping into the shooting station, but I took a deep breath and reminded myself to do something that scares me every day.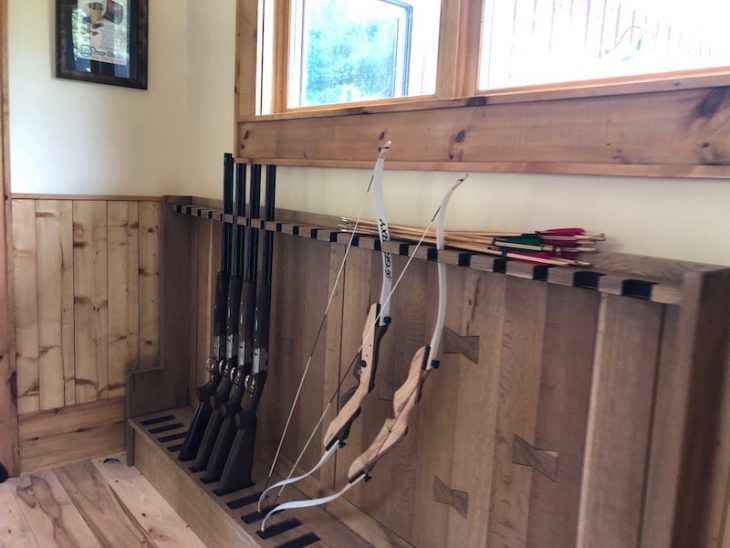 Of course, I missed quite a few and the instructor patiently told me what I should do differently and how to ensure I'd hit my target.
I must have listened and the stars must have aligned because I ended up nailing 2 sporting clays by the time the class was done.
I can't even describe how much fun it was learning to shoot.
I did learn that the rifle has some serious kickback and it is loud. It is something that I can't wait to do again in the near future.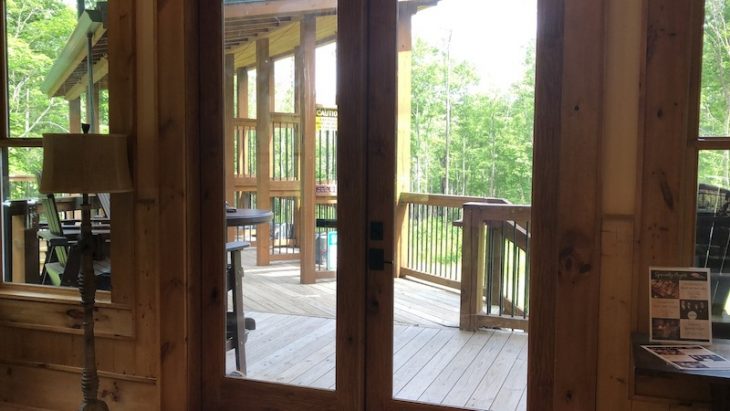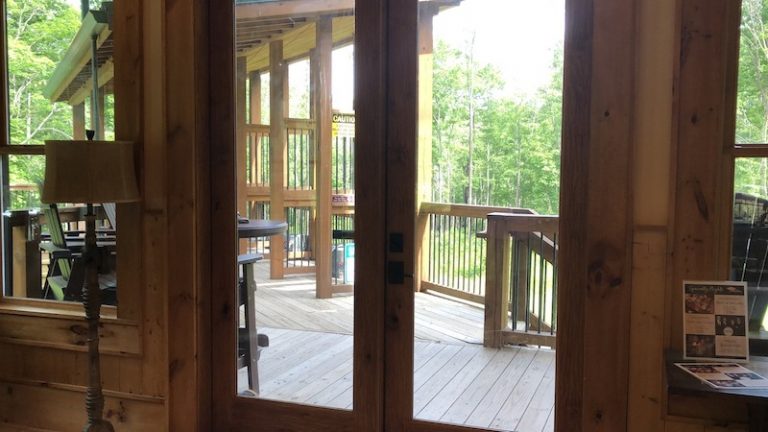 Important Information about Chetola Resort Sporting Reserve
Note that these activities are for members of the Blue Ridge Mountain Club only (where the Sporting Reserve is located) or for guests of Chetola Resort.
You can see a complete list of activities and pricing on the website.
From the reserve, you can also go on fly fishing trips. You can fish for trout or bass for a half-day or go on a full day for more fun fishing time. The fishing sites are off-site and can be on private waters or public.
The Chetola Sporting Reserve is great for family outings, team-building activities, and various celebrations.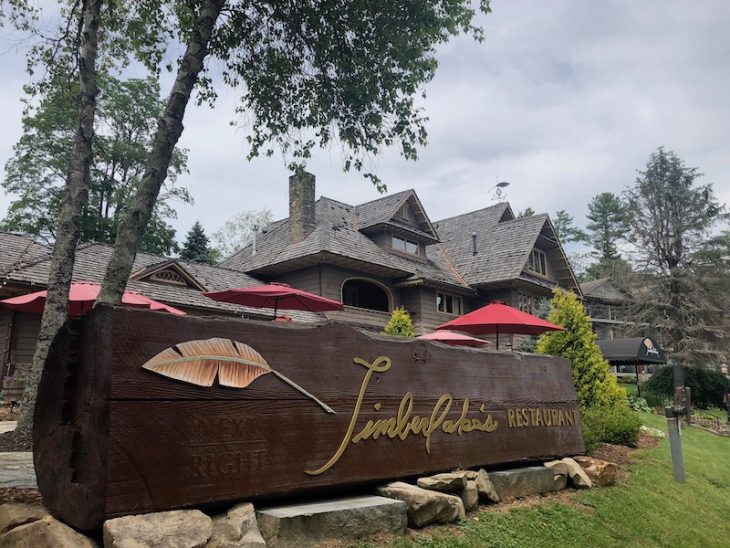 Where to Eat at Chetola Resort
After all the outdoor fun and relaxation at the spa, you're going to be hungry. Thankfully, the resort has a delightful restaurant that offers breakfast, lunch, and dinner.
Timberlake's Restaurant does not disappoint with its well-rounded menu and ability to adapt to special diet requests. In the morning be sure to indulge in the breakfast buffet.
Is Chetola Resort Pet-Friendly?
YES!! You don't have to leave your furry best friend behind when you visit Chetola.
However, pets are restricted to dogs and cats and are limited to a maximum of two per unit and no more than 80 pounds each. You may have to pick your favorite to join you 😉
Chetola loves pets and they are welcome in any first-floor lodge room. They are even provided the following to use:
Water and food bowls and a mat in the room.
Yummy homemade local doggie/kitty treat at check-in.
A loaned Chetola leash supplied by and returned to the Front Desk identifies your pet as a Chetola registered guest. Attached to the leash is one waste bag.
All the pet-friendly details can be found on the Chetola website.
Chetola Resort Packages
Start making plans now to visit Chetola Resort. They offer a number of packages including ones that offer spa and sporting reserve activities.
I can't wait to make the trip back to Chetola Resort and practice my shooting skills and explore the region even more.
My short visit wasn't nearly enough to get my fill of this perfect mountain escape.
Be sure to pin this to your Pinterest travel board or bookmark this page for future reference.
Looking for more fun destinations? Check out these reasons to visit Shenandoah Caverns!