We found 3 Statesboro summer adventures that you really don't want to miss. If your travels take you through or near here you'll definitely want to make a stop.
Even beyond the summer fun I think you'll find Statesboro to be a charming small town that offers history and culture experience as well as outdoor fun.
5 Statesboro Things To Do This Summer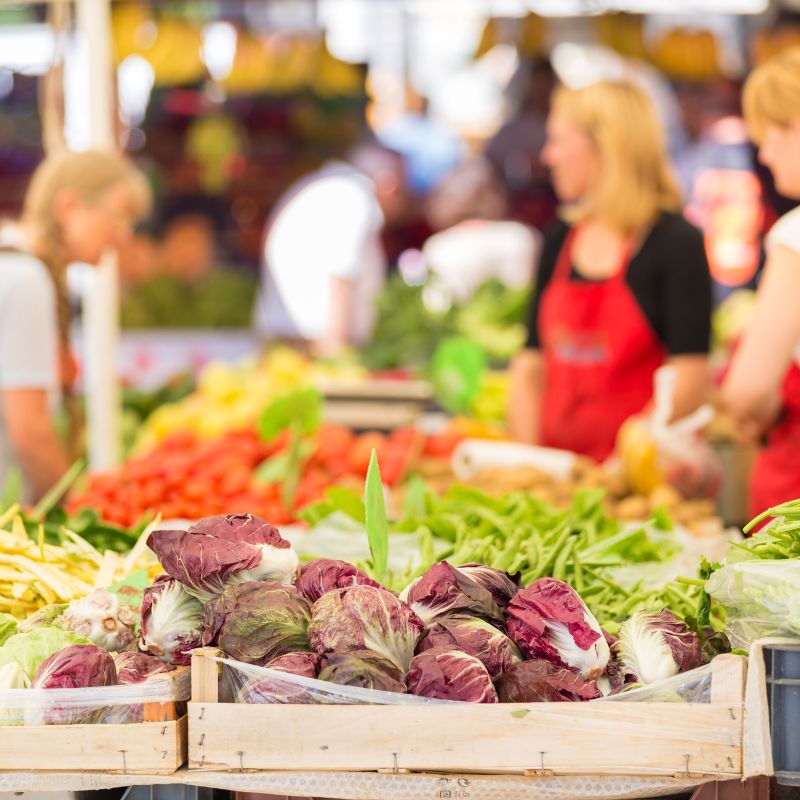 Statesboro Main Street Farmers Market
Open every Saturday 9 a.m.-12:30 p.m., April through November, the Statesboro Main Street Farmers Market is a local treasure.
Shoppers will find some of the freshest foods available in the area at this ever-popular market.
The farmers market features fresh from the farm produce, meat and eggs.
In addition to delicious food, shoppers can also browse one-of-a-kind handcrafted items, sip fresh coffee or homemade lemonade all while enjoying live music.
George L. Smith State Park
It doesn't get much more serene than the peaceful natural beauty of George L. Smith State Park.
Visitors are invited to explore the Cypress-filled water of the mill pond and enjoy an unspoiled atmosphere providing both recreational and historical experiences.
Be on the lookout for beaver dams, gopher tortoises (Georgia's state reptile), blue herons, white ibises and other wading birds.
A perfect South Georgia retreat, this secluded park offers lakeside camping and cozy cottages for those wishing to stay overnight.
Don't miss the refurbished Parrish Mill and Pond, a combination gristmill, saw mill, covered bridge and dam built in 1880.
Splash in the Boro
With over a million gallons of water, Splash in the Boro is one of the most unique water parks around!
Featuring a wave pool, exhilarating slides, a relaxing lazy river and Georgia's only dual Flow Rider, there's plenty of fun to go around for all ages.
Make a day out of it by spending the afternoon under a rented cabana and nosh on goodies from the onsite concessions.
Splash in the Boro is open seasonally.
Raptor Center
Get up close and personal with eagles, raptors, reptiles and more at Georgia Southern University's Center for Wildlife Education and The Lamar Q Ball, Jr. Raptor Center.
Providing quality environmental education for visitors of all ages, the Wildlife Center is an excellent place to learn more about the animals indigenous to South Georgia.
With various programs offered throughout the year, visitors are sure to see something new with each visit.
Open 9 a.m.-4:45 p.m., Monday through Friday, and 1-4:45 p.m. Saturday Closed Sundays.
Blackwater Preserve
Get out on the water at Blackwater Preserve and kayak or canoe your way through the area's pristine wetlands.
Explore miles of waterways and land trails ideal for outdoor adventure.
Fish, paddle and observe numerous birds and animals in the unspoiled nature preserve.
Camping is also available. Reservations required.
What Is Statesboro Known For?
Statesboro is home to Georgia Southern University and is known for its eclectic dining, rich history and authentic Southern hospitality.
Where Is Statesboro?
Situated along I-16, it's on the way to many popular tourist destinations and well worth the stop!
1 hour northwest of Savannah
1.5 hours south of Augusta, GA
2 hours northwest of Hilton Head
2.5 hours north of Jacksonville, FL
2.5 hours southwest of Charleston, SC
3.5 hours southeast of Atlanta, GA
What Are The Average Summer Temps In Statesboro?
It's going to be HOT, but it's so worth it. Average temps will be in the high 80s so dress accordingly and drink lots of water. Oh, and if it gets too hot, Splash at the Boro is the perfect place to cool down.
Where To Eat and Stay
Im sharing more on where to eat and stay here, scroll to the bottom of the post.
Pin Statesboro Things To Do To Pinterest