Wondering where to stay overnight in Helen, GA? Want something a little different than a generic hotel?
Personally, we love finding accommodations that are a bit different from the rest and Helen came through for us.
We have 3 unique places that you'll want to book an overnight stay.
Side note: As soon as the Uhuburg Castle starts offering accommodations we'll be adding that to this list!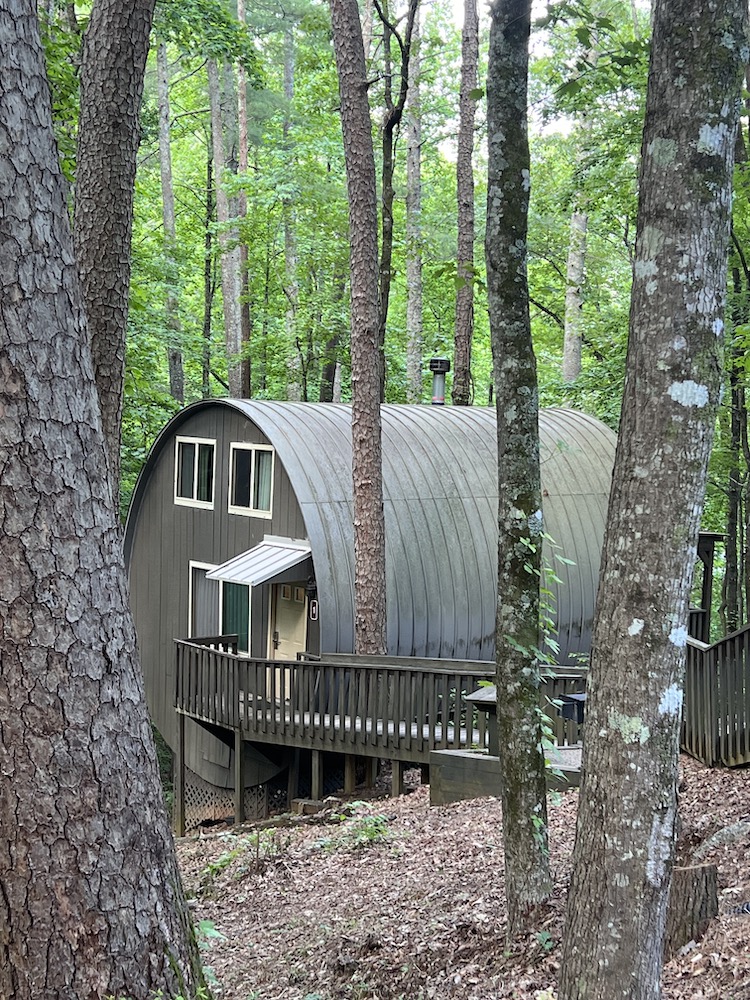 3 Unique Places You'll Want to Book an Overnight Stay in Helen, GA
Unicoi Barrel Cabins: A Nature Retreat
These fun Unicoi Barrel Cabins at Unicoi State Park are the perfect stay if you want to experience a step up from camping style of accommodations. This is the perfect place to "camp" while having modern amenities and a comfy bed and a bathroom.
The older I get the less inclined I am to want to sleep on the ground in a tent, so these barrel cabins look very appealing.
Cabin options range from a 1-bedroom, 1-bath with a sleeper sofa to our 2-bedroom, 1-bath with King or Queen accommodations.
Plus, there are dog-friendly cabins available so Fido can join your family vacation.
Located near Unicoi Lake with easy access to all the great recreation activities including hiking trails, biking trails, and beach access, these cabins are an ultimate can't-miss experience in the north Georgia mountains.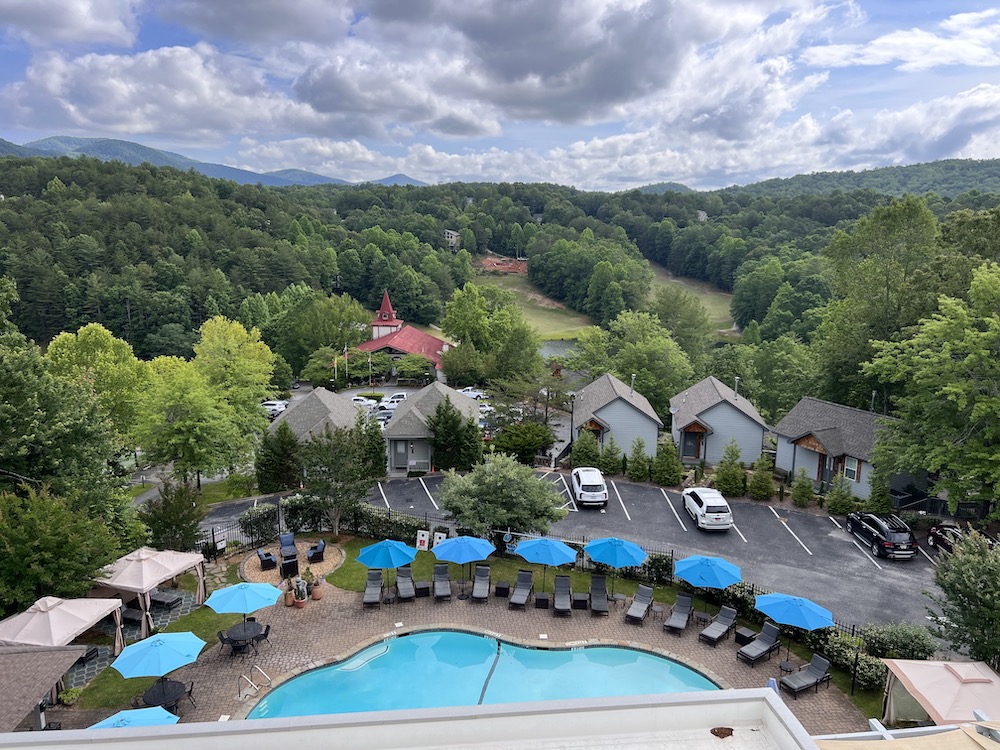 Valhalla Resort: A Luxurious Mountain Haven
For those seeking a more luxurious stay, Valhalla Resort beckons with its hotel and cabins situated on 146 acres a few short miles from downtown Helen.
Guests enjoy incredible mountain vistas, lavish amenities, onsite dining, the Solasta Spa, and numerous resort activities.
Two unique on-site activities that we want to try including an art studio complete with classes and a safari.
Part of your stay should absolutely include rejuvenating your body, mind, and soul at the spa. From massages and body treatments to energy work. It's absolutely worth an afternoon of indulgence.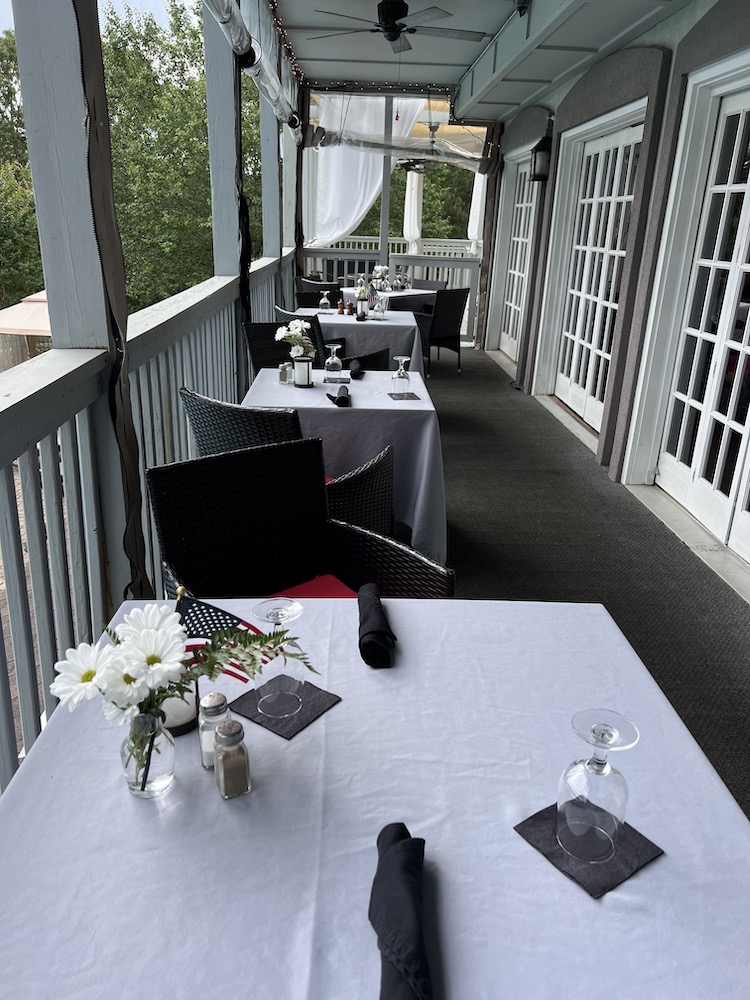 There are also dining options, but enjoying a cocktail and light dinner at the Sky Bar while enjoying views of the Valhalla Golf Club and Blue Ridge Mountains is our choice on a way to end your day.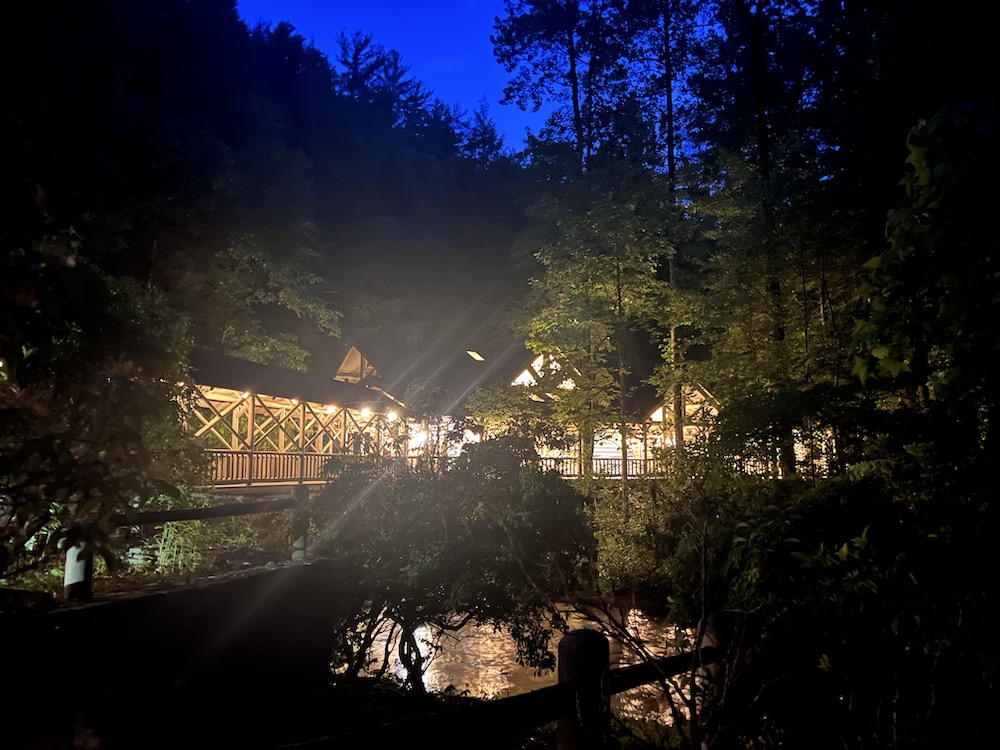 Smithgall Cottage: A Serene Stay by the River
For those desiring a more secluded and immersive experience, Smithgall Cottage offers a tranquil haven.
This charming river side cottage offers the space to simply be.
With a front and back porch overlooking the river and the nearby forest, the cottage invites you to slow down and relish the serenity of the surroundings.
Inside the cottage, you'll find a beautiful open living area, stone fireplace, gourmet kitchen, 4 bedrooms, each with own bathroom, and a warmth that makes you feel right at home.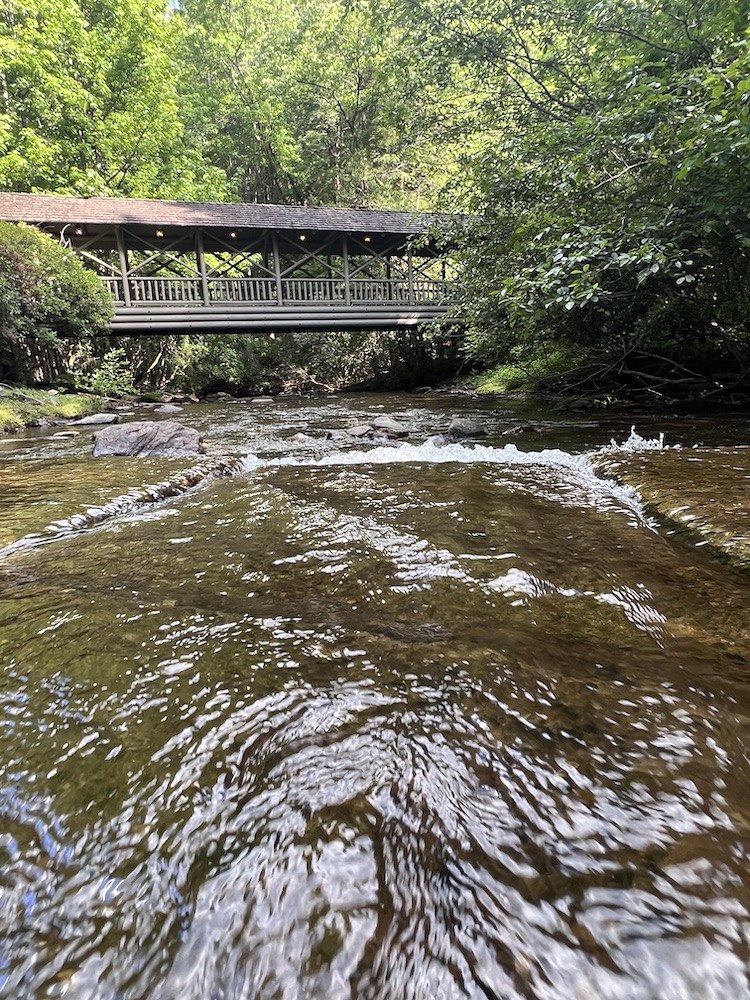 From the cottage you can explore the hiking trails, try your hand at fishing in the river, or simply bask in the tranquil sounds of nature.
As the sun sets, gather around the outdoor fire pit or simply enjoy an evening cocktail on the porch while listening to the sound of silence.
Pin 3 Unique Places You'll Want To Book an Overnight Stay in Helen, GA To Pinterest