Panama City, Florida, on the central Gulf Coast, is the largest city between Pensacola, less than three hours to the west and Tallahassee, two hours east.
It's a destination with a small-town atmosphere and funky coastal vibe.
There is a long list of things to do in Panama City, and the variety, from outdoor adventures to food trails to art encounters, makes this a destination many choose to explore over and over again.
Top 10 Reasons to Visit Panama City, Florida
Vibrant Downtown
At the heart of this destination are the waterfront historic districts of Panama City and St. Andrews, with their small-town atmosphere that combines coastal culture and funky fun.
"Old Florida" is still very much a part of the culture and is the foundation for this eclectic setting with a bit of a salty side.
From Panama City Center for the Arts, with its galleries and gift shop filled with local art to the herbs, jewelry and crystals of, to top notch fishing gear at G Sporting Goods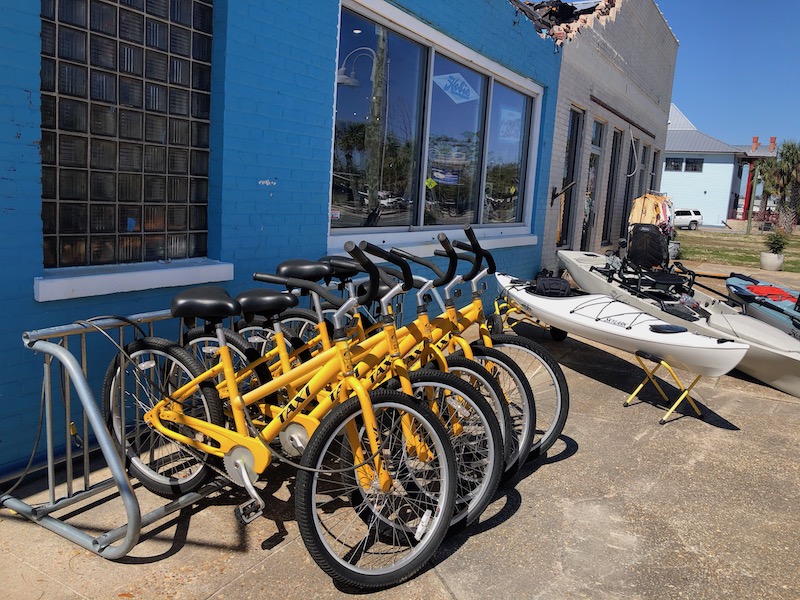 Join A Bike Gang
Join Your Biker Gang for an epic guided e-bike tour of Historic St. Andrews.
On this family-friendly adventure, visitors hit the road with a Road Captain and enjoy a custom tour from the locals.
Those who want to explore on their own can rent an oversized YOLO bike from Bayside Rentals in Historic Downtown.
St. Andrews State Park
St. Andrews State Park is surrounded by Gulf of Mexico waters on one side and St. Andrews Bay on the other.
Swimming and snorkeling are great here.
Taking the shuttle Shell Island is another popular excursion.
This uninhabited barrier island is thought by many to have the best shelling and snorkeling in the area and wildlife sightings are all part of the fun.
Water Adventures
Go on a glow-in-the-dark nighttime kayak adventure with All Inclusive Adventures . The kayaks are clear and fitted with LED lights, illuminating the water and bringing the bay to life.
Other trip options include a kayak tour of the more than 10 natural springs along the Econfina Creek or a paddle board adventure.
For even more SUP fun, Katie's Paddle Boarding Adventures is a mobile paddle boarding service that brings the boards to you and offers lessons and eco tours.
For those looking to add a little balance to their adventure, floating yoga sessions are also an option.
Panama City Ale Trail
This tasty trail includes more than a dozen suggested spots, including local craft breweries and pubs that specialize in a variety of local and regional brews.
History Class Brewing Company is a brew pub with their own fresh beers flowing from the taps and local history oozing from the décor.
At Salty Oak Brewing Company , more than a dozen craft beers are on tap and live music and food trucks add to the local vibe.
Oyster Trail
This Gulf Coast delicacy is a favorite on local menus and finding the best is a culinary challenge many visitors happily take on. The highlights of the Oyster Trail, of course, are the super star shellfish.
The classic preparation, ice cold on the half shell, is the favorite at two iconic spots, Hunt's Oyster Bar and Gene's Oyster Bar .
There are baked, grilled and fried options at the variety of restaurants on the trail.
Diners will also discover champion shuckers, historic houses turned oyster bars and unmatched bayside views.
Boat Adventures
Whether you want to be at the helm or leave the navigation to someone else, there is a boat rental option here.
Sailors will love Reef Runner Sailing, which offers sailing classes, charter cruises and bare boat rentals.
Panama City Beach Dolphin Tours & More have dolphin watch tours as well as fishing and spearfishing charters.
Many choose to take to the water on their own with a pontoon or fishing boat rental from Scotty Boat Rentals.
Dinner With A View
Everyone enjoys the waterfront views offered by many of the area's favorite dining spots.
Uncle Ernie's Bayfront Grill has an extensive menu and three levels of outdoor dining overlooking the bay.
Harrison's Kitchen & Bar is the newest addition to Panama City's downtown, serving coastal and Southern dishes with beautiful views of the Panama City Marina and St. Andrews Bay.
At Bayou Joe's Marina & Grill , the over-the-water seating provides a unique, 180-degree waterfront view.
The menu of classics and specialties is served in a rustic setting.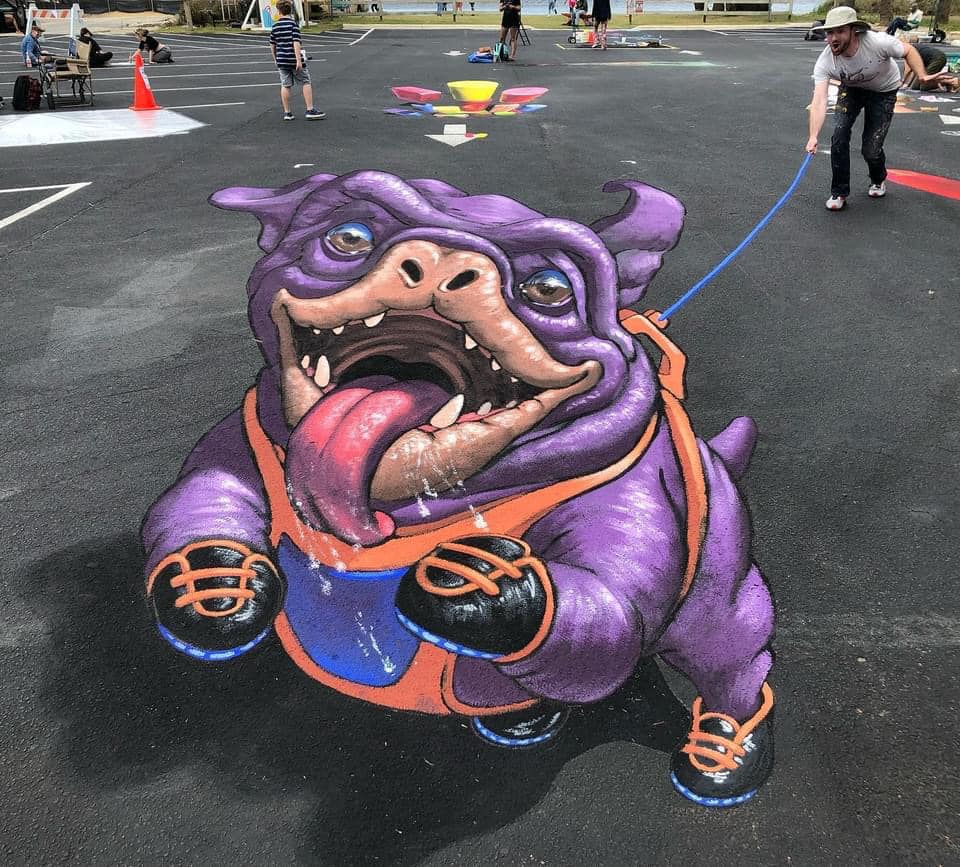 Get Creative
Create your own art. For an immersive Panama City experience, what could be better than creating your own artist treasure?
Take a workshop at the Panama City Hot Glass Studio and make your own glass keepsake.
LH Bead Gallery is a full-service bead store with one-of-a-kind handmade jewelry.
Owner and artist Lisa Hanna not only makes her own lampwork beads but also offers jewelry-making classes.
Go Fish
Panama City is known as one of Northwest Florida's best fishing spots and is home to a fleet of excellent captains and guides for both seasoned anglers and novices.
Family Tradition Boat Charters has many options including joining a muti-passenger trip aboard a 65-foot party boat, one of the most economical choices for a fishing excursion.
Seminole Wind specializes in private, customized Gulf charters and Back Bay Adventures offers light tackle and fly fishing on the bay and inshore.
Pin Top 10 Reasons To Vacation In Panama City, Florida To Pinterest: