Who would have thought that there would be so much to see and do in Shores & Islands Ohio? If you only come to the area to go to Cedar Point you're missing a whole lot of other experiences!
There is so much to be discovered from epic outdoor adventures to island fun.
Fun Around Shores and Islands Ohio
Fun On The Islands – Ferry Services
First you'll need to plan transportation to the islands. There are two ferry choices and which one you pick will really depend on where you want to go and if you'd like to take your car or not.
I recommend not taking a car as golf carts really are the transportation of choice once you're on island.
If you want to take a car to the island or you'd like a shorter ferry ride Millers Ferry is the way to go. Millers Ferry departs from Catawba Island and takes 18 minutes to go over to Put-In-Bay/South Bass Island.
Millers Ferry also transport passengers to Middle Island which is a 40 minute cruise. This island is known as the "Relaxing Island for Active People." The Lake Erie Island home of historic Lonz Winery and State Park, kayaking & swimming beach, nature preserves, restaurants, lodging & camping.
This Jet Express is a passenger only ferry and takes about 40 minutes to go to the islands. It makes stops at Cedar Point, Kelleys Island, and Put-In-Bay/South Bass Island. It departs from either downtown Sandusky or Port Clinton.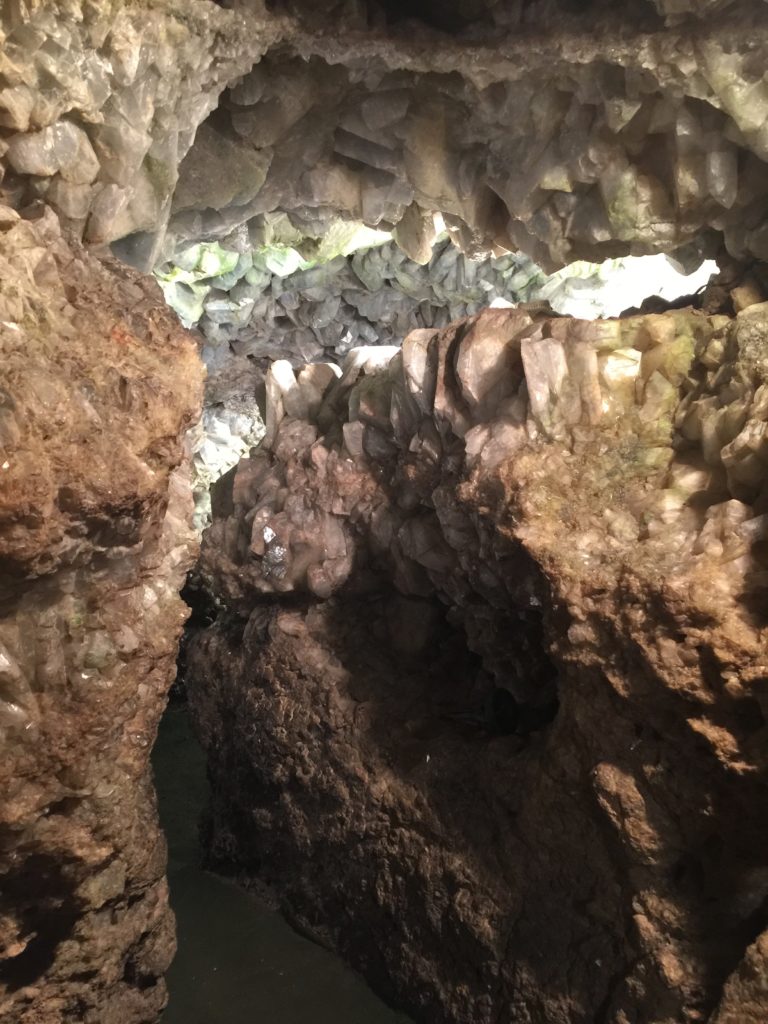 Fun On The Islands – Which Island to Visit
Put-In-Bay/South Bass Island
Put-in-Bay, a Victorian era village that offers family fun, outdoor recreation, and special events. I think one of the best thing about Put-in-Bay is the main means of transportation—-golf carts!!!
The island is home to two world's biggest attractions that you absolutely do not want to miss.
Hop in your golf cart and head over to Crystal Cave to stand in the World's Largest Geode
The World's Longest Permanent Bar is the 405-ft-10-in-long. counter in the Beer Barrel Saloon. Belly up to that bar and order yourself a cold one.
Of course, you should also explore the history of the island by visiting Perry Victory and International Peace Memorial operated by the National Park Service.
The memorial was established to honor those who fought in the Battle of Lake Erie, during the War of 1812, and to celebrate the long-lasting peace between Britain, Canada and the U.S. There are also really great views from the top.
More information on Put-In-Bay can be found at Where To Stay and Where To Dine.
Middle Bass Island
This island is known as the "Relaxing Island for Active People." The Lake Erie Island home of historic Lonz Winery and State Park, kayaking & swimming beach, nature preserves, restaurants, lodging & camping.
More information can be found here.
Kelleys Island
The largest of the three islands Kelley's Island is the perfect escape for nature and bird lovers as well as those looking for a quiet getaway. Here you'll find a sandy state park beach, a popular winery and brewery, and historic homes.
More information can be found here.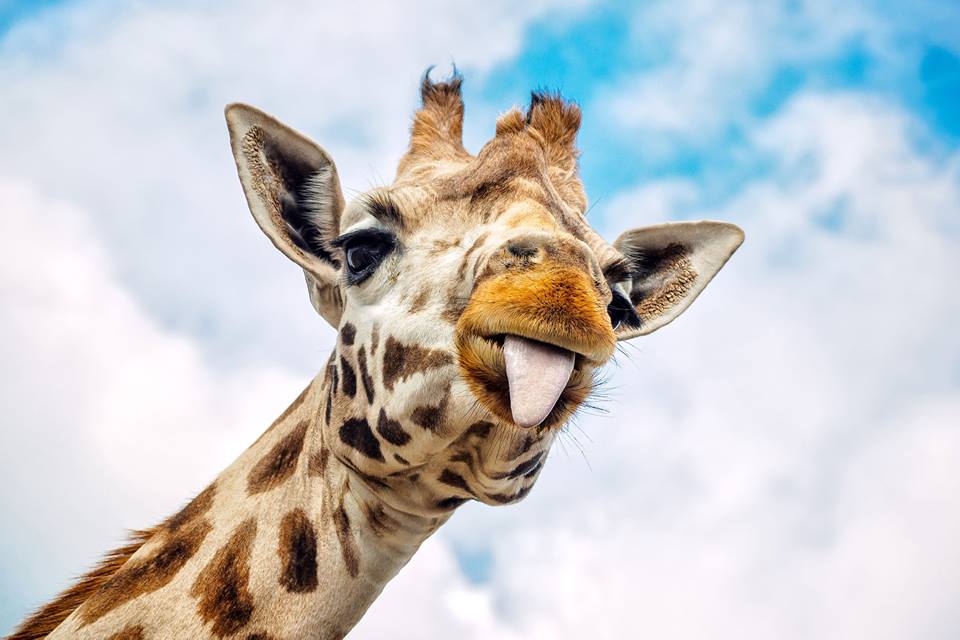 Fun Around Shores and Islands Ohio – Port Clinton
Safari Wildlife Park
Drive to Port Clinton and drive through the Safari Wildlife Park where you get up close and personal with some adorable animals.
Plus they have giraffes and since the likelihood of me actually getting to African to see them in their natureal habitat is slim to none, I'm grateful I can see these majestic animals here.
Marblehead Lighthouse
Don't skip on visiting Marblehead Lighthouse, the oldest lighthouse in continuous operation on the Great Lakes.
The lighthouse is open during the week for tours. I love how it is built right on the rock. I highly recommend visiting both places.
Fun Around Shores and Islands Ohio – Sandusky and Beyond
Feast your eyes on intricately carved "painted ponies," and don't miss out on the opportunity to watch one of the master carvers bring one of these beautiful pieces of historical art back to life.
Climb aboard the working "fully restored" Allan Herschell Carousel with the band organ playing and enjoy a throwback to childhood.
Oh, and while you're there, ask about the paranormal activity rumored to take place within the walls of this former Sandusky post office turned museum!
A 77 acres of botanical gardens and natural woodland bordered on one side by the Vermilion River located in Wakeman. There is a 2-mile hiking trail that is worth walking after you are done smelling the flowers. About a 40-minute drive from Sandusky.
While not immediately in the downtown area, Seneca Caverns is just a short 30 minute drive south.
It is one of largest underground caverns in the area, and considered to be one of America's most fascinating geological wonders.
An hour guided tour takes you through the "The Earth Crack" and view "Ole Mist'ry River", the crystal clear flowing stream which is part of the vast ground-water system which underlies the surrounds region.
The cave is always a cool 54 degrees so dress accordingly and where comfortable shoes. Note-there are lots of stairs involved so check in with your knees to see if there up to the task.
If you'd prefer a guided tour experience in the area Firelands Adventure Tours has your back.They offer 6 different tours on a regular basis and two seasons tours. Tours range from wine and beer to the underground railroad and museums.
Seasons tours include Haunted Sandusky and Holiday Lights. Two great reasons to come back for a visit in the winter.
Tours are offered daily.
This waterpark hotel is located right outside of Cedar Points gates.
Castaway Bay is a fun hotel that families with young children will love.
The waterpark is the highlight of your stay at Castaway Bay where it's always 82 degrees. Don't miss the 100,000 gallon Castawave Pool and be sure to experience the plunges and twists of Rocket's Canopy Coaster – Ohio's water coaster. There is also an area for the littles in your group.
Six on-site restaruants, an arcade, escape room, black light mini golf, and mini bowling all await when you're done at the waterpark.
And let's not forget the rooms. Each floor of the hotel is themed to match a specific island setting – Air, Land and Sea.
If you'd like some other hotel option we recommend these other places to stay around Sandusky.