When I was researching places to explore in Ohio the last thing I ever expected to discover was an African Safari Wildlife Drive Through Park. However, during my search that is exactly what I stumbled across. I tucked that little tid-bit of information away for a future visit.
Well, a few weeks ago I finally had the opportunity to visit the African Safari Wildlife Park in Port Clinton, OH and it was an interesting experience.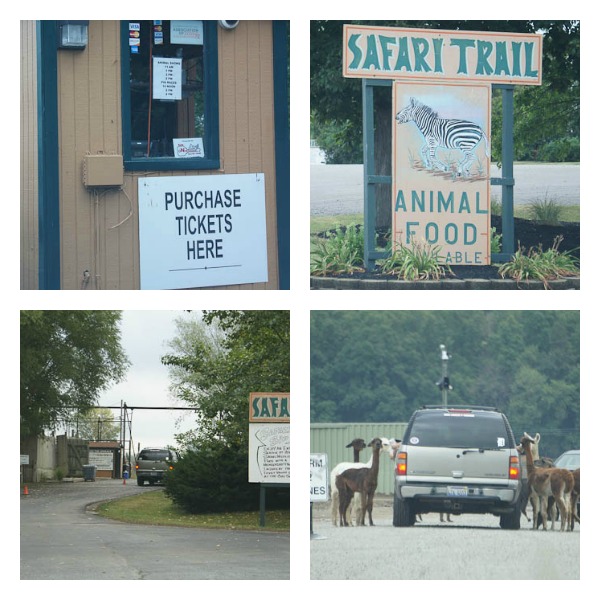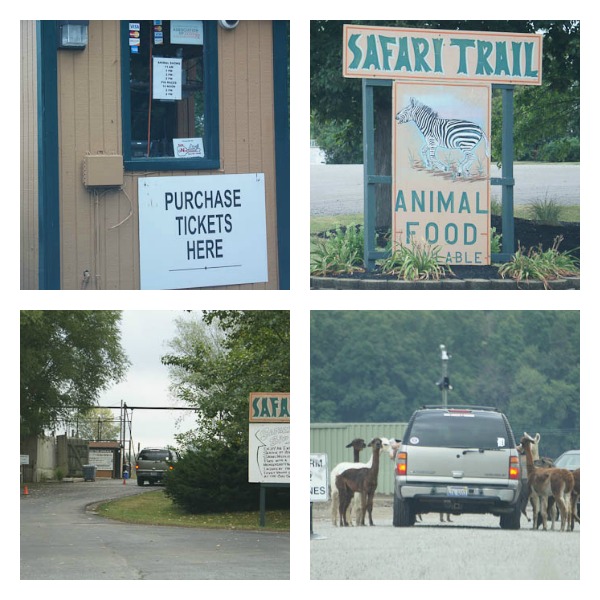 Upon arrival at the park you stop and purchase your tickets at a ticket booth. You are given instructions about the park and a ticket for a free cup of food. As you drive to the entrance of the actual wildlife drive you pass a number of signs that instruct you about being in the park.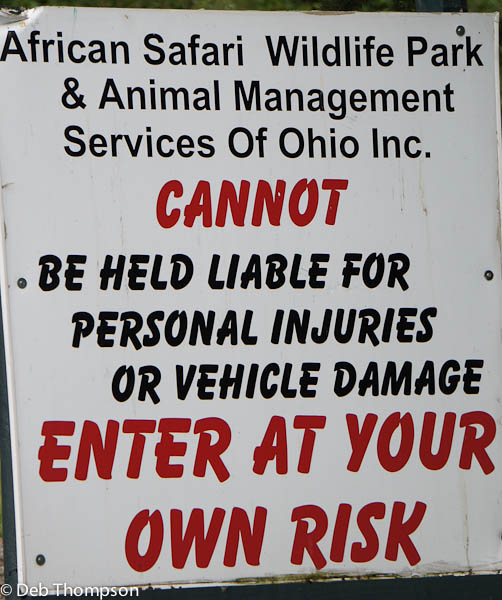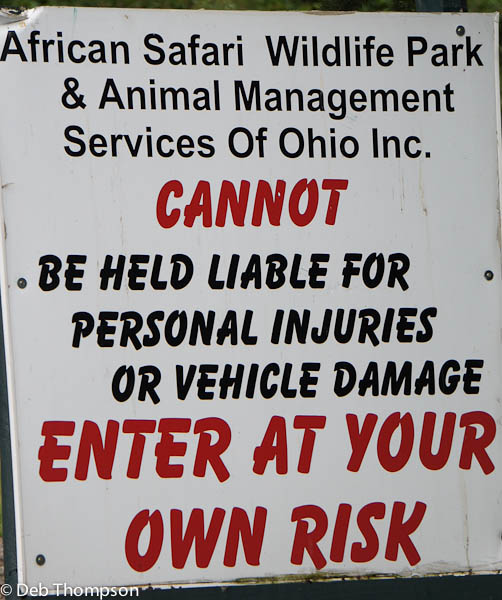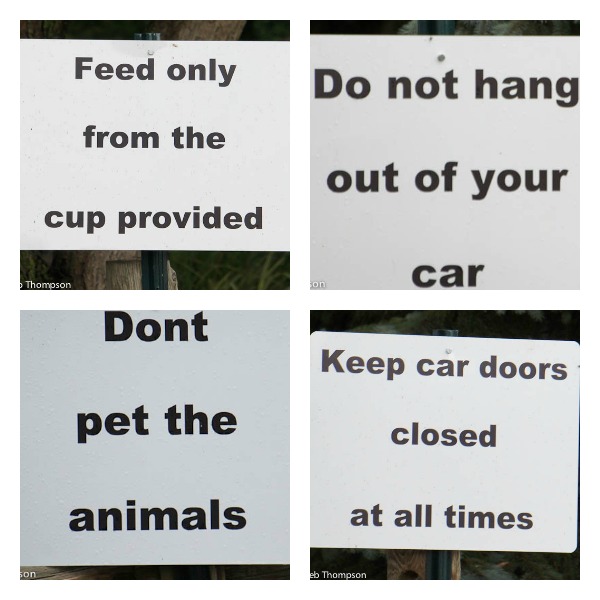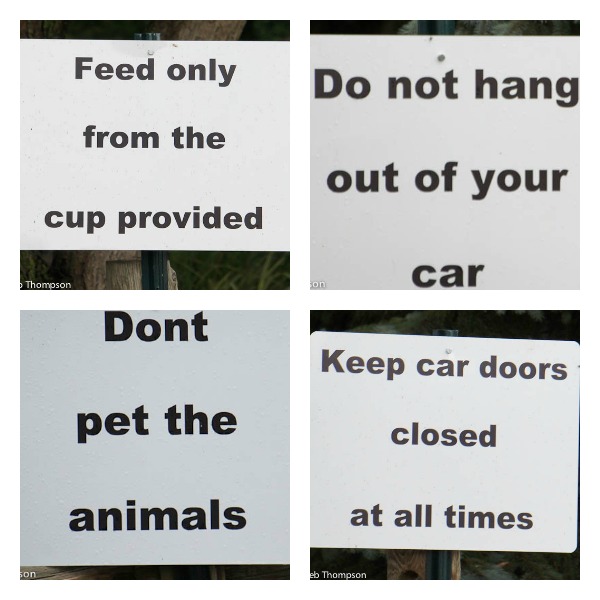 At the gated entrance you exchange your coupon for a cup of food and can buy additional food, for a nominal fee, if you'd like.
Once you drive through the gate be prepared to be swarmed by animals. They are smart and they know a car means food. I swear, they also know when your windows are up or down.
Driving through the park was a little nerve racking for me. The small animals didn't bother me so much, but we were driving a smaller car so the large animals freaked me out a bit. I wasn't sure how much protection a thin sheet of metal was going to provide between me and them.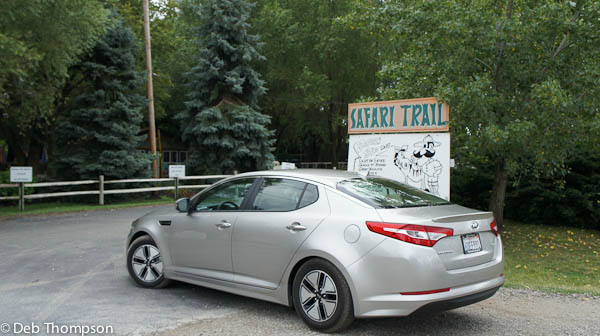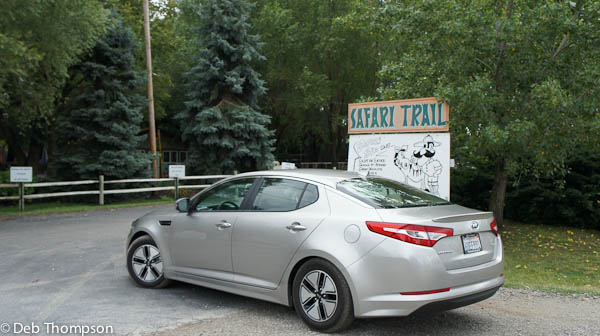 Luckily, I had nothing to worry about. The animals are well behaved and we drove through the park twice without any issues. (whew….)
When you pull into the wildlife area be prepared to be surrounded by wildlife. Expect the animals to stick their heads in your car window or even try to climb in.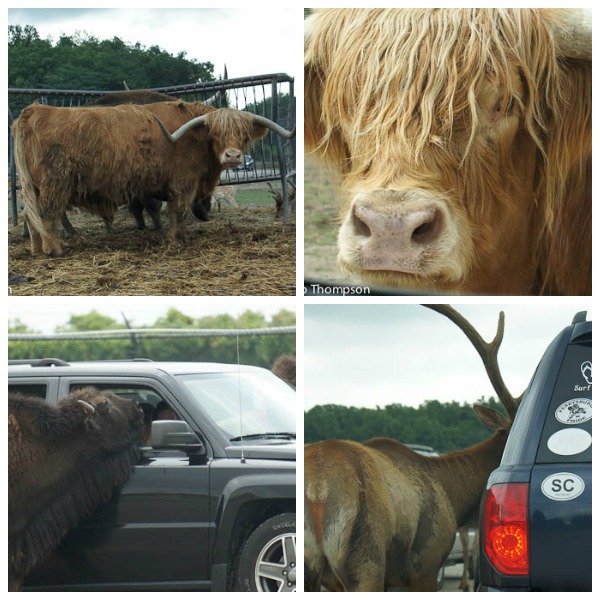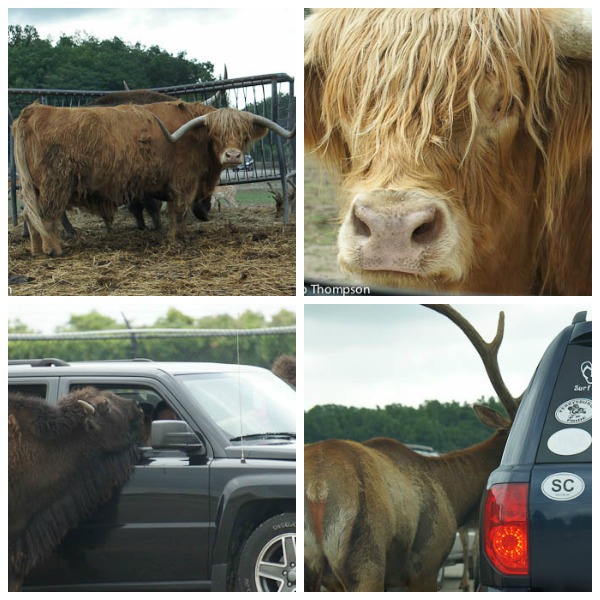 Because I'm a sissy and these are WILD animals we kept our windows up the majority of the time. There is no way I was going to let a buffalo stick its head inside my car—yikes!! I'm sure it would have been fine, but I wasn't going to take any chances.
Em fed the alpacas and deer before we arrived at the larger animal segment. They will try to pull the cup out of your hands so hold on tight and immediately put up your window if it becomes too much. Em done great. I had no desire to feed them, but she is fearless like that. By the way, the alpacas are so freaking cute.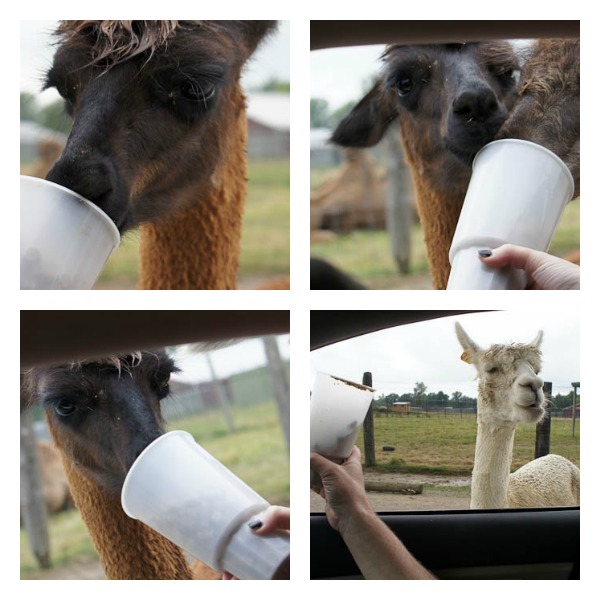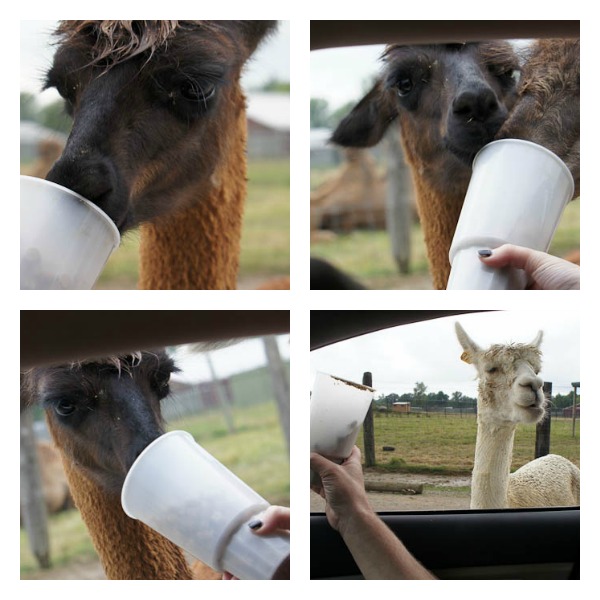 There is no shortage of animals during your drive and you'll see a nice variety. We really enjoyed the small, young deer. They are so adorable.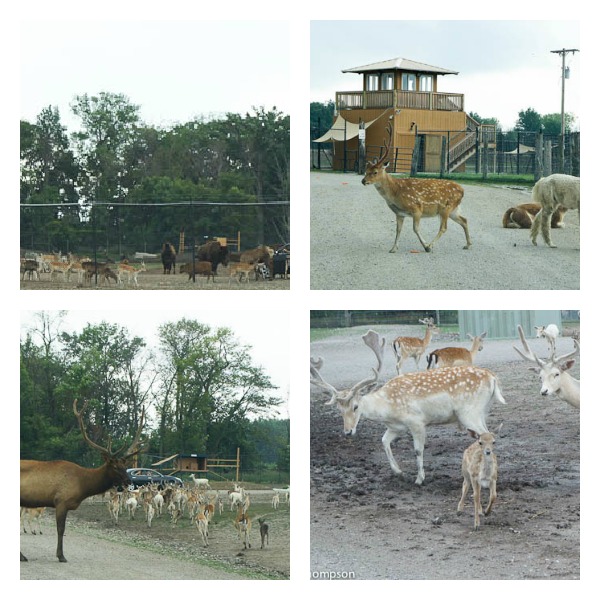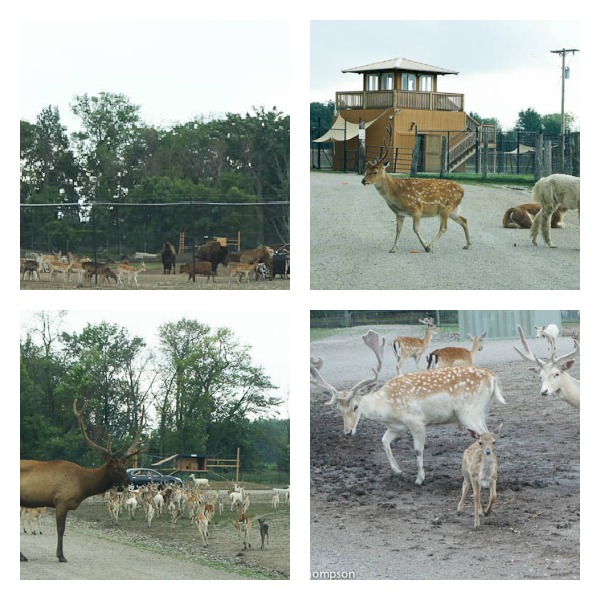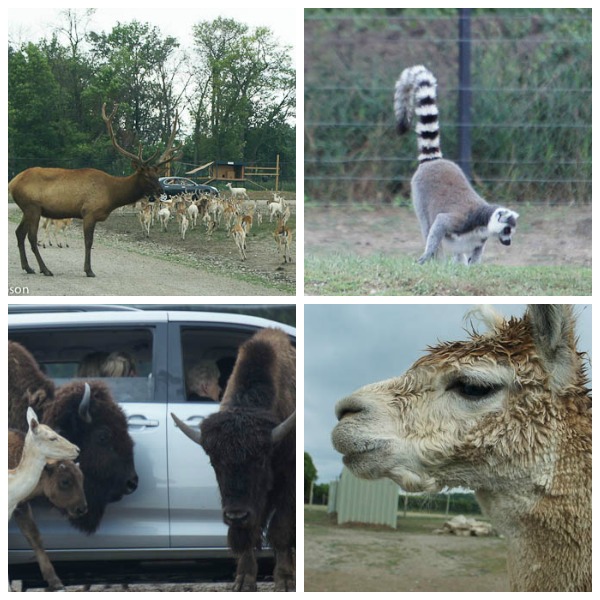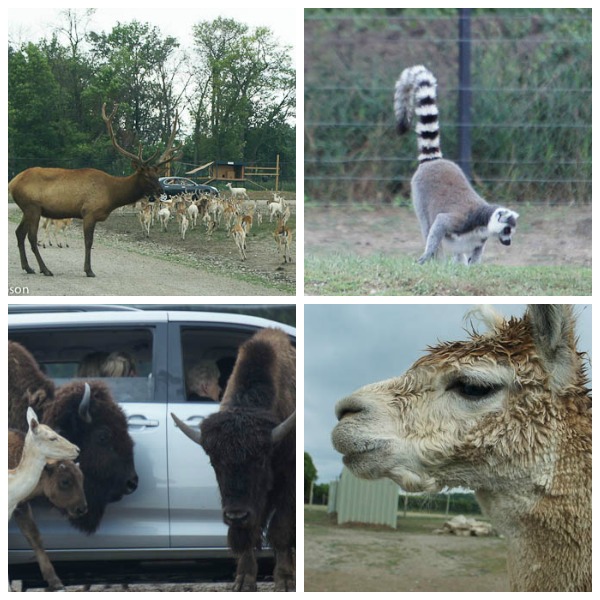 Towards the end of the drive there are GIRAFFES!!! We love giraffes and were so excited to see them, but sadly we were out of food. We were so disappointed that we didn't have anything to give them. We ended up driving back to the entrance, buying some carrots and drove back through the park just so we could feed the giraffes. So. Much. Fun.
In addition to the drive through park there is a walk-through park with the most adorable monkeys.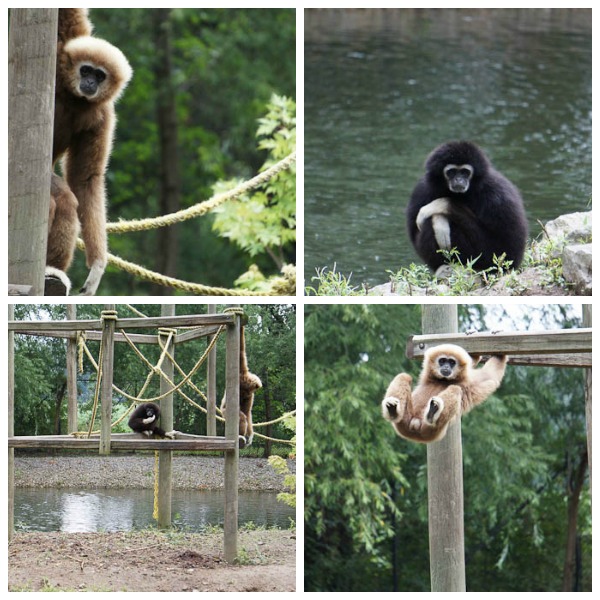 In addition to the monkeys the walk-through has an ocelot, warthogs, pigs, an albino aligator, and a variety of birds. The funniest thing at the walk-through park is NasPig Races.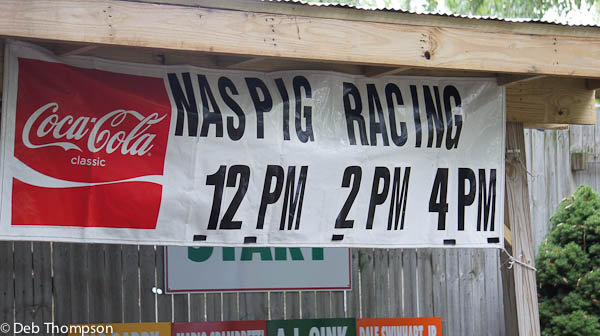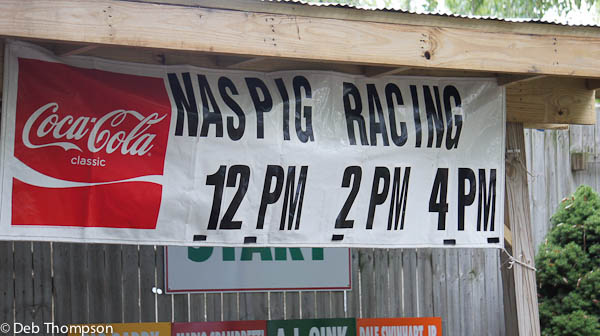 KNOW BEFORE YOU GO
Location
267 S Lightner Road, Port Clinton OH 43452
Hours
Spring/Fall (March 2-May 24 & September 4-December 2) 10 a.m.-5 p.m. (rain or shine) last car admitted at 4 p.m.
Summer May 26 – September 3 9 a.m. – 7 pm. (rain or shine) last car admitted at 6 p.m.
Prices
Ages 7+: $21.95 (summer) $15.95 (spring/fall)
Ages 4-6: $12.95 (summer) $9.95 (spring/fall)
Ages 3 & under: free
Online
disclaimer: I received free passes to facilitate this review.