Located near Sandusky, Ohio you'll find the wild and wonderful African Safari Wildlife Park. Here you can drive your personal car on a drive-thru safari and walk through some of the park as well.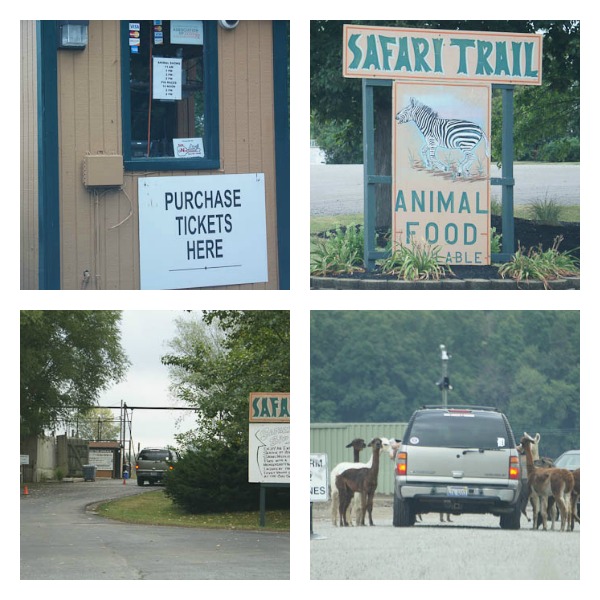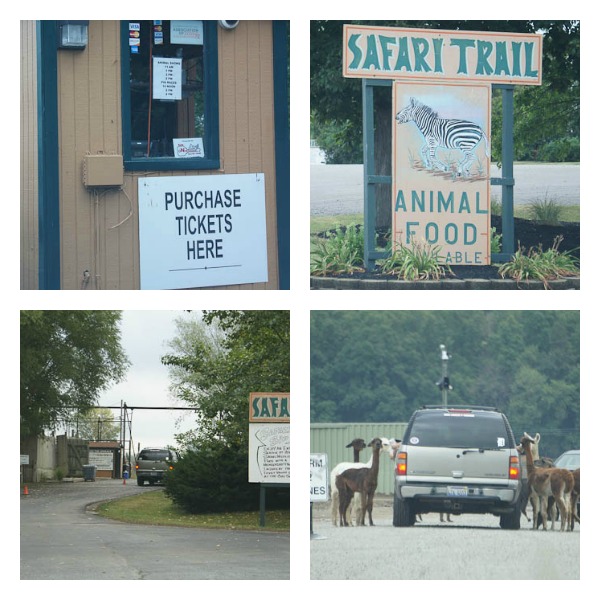 Upon arrival at the park you stop and purchase your tickets at a ticket booth. You are given instructions about the park and a ticket for a free cup of food.
As you drive to the entrance of the actual wildlife drive you pass a number of signs that instruct you about being in the park.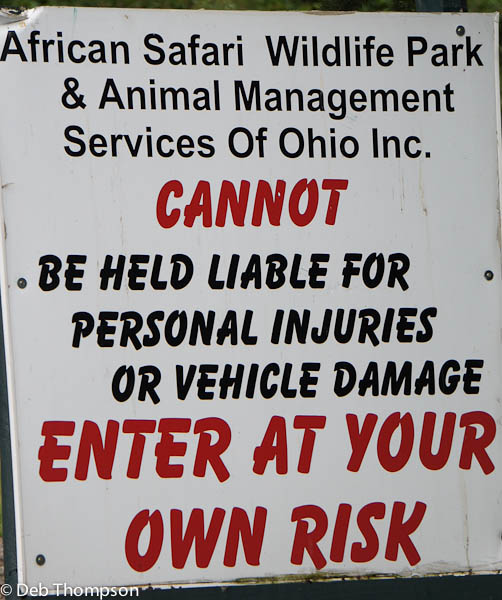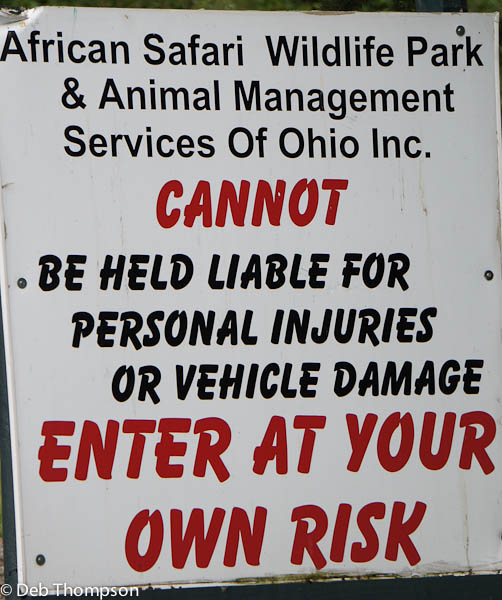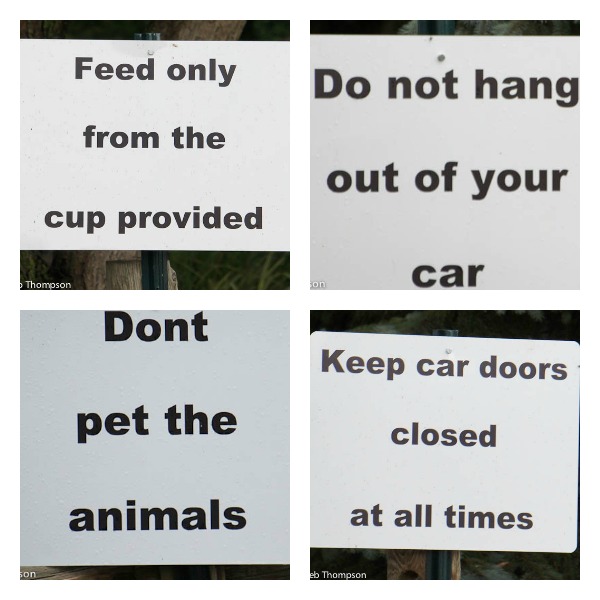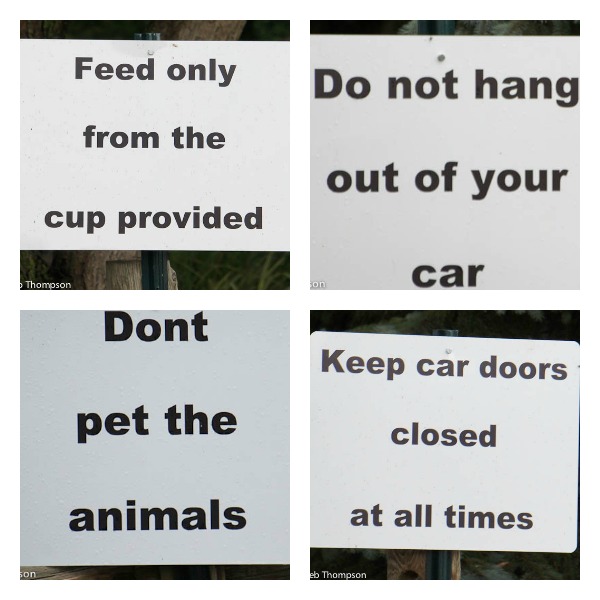 At the gated entrance you exchange your coupon for a cup of food and can buy additional food, for a nominal fee, if you'd like.
Once you drive through the gate be prepared to be swarmed by animals.
They are smart and they know a car means food. I swear, they also know when your windows are up or down.
Inside The African Safari Wildlife Park
The animals are well behaved and we drove through the park twice without any issues.
When you pull into the wildlife area be prepared to be surrounded by wildlife. Expect the animals to stick their heads in your car window or even try to climb in.
Hint, keep your windows up if you'd like to keep interactions to a minimum.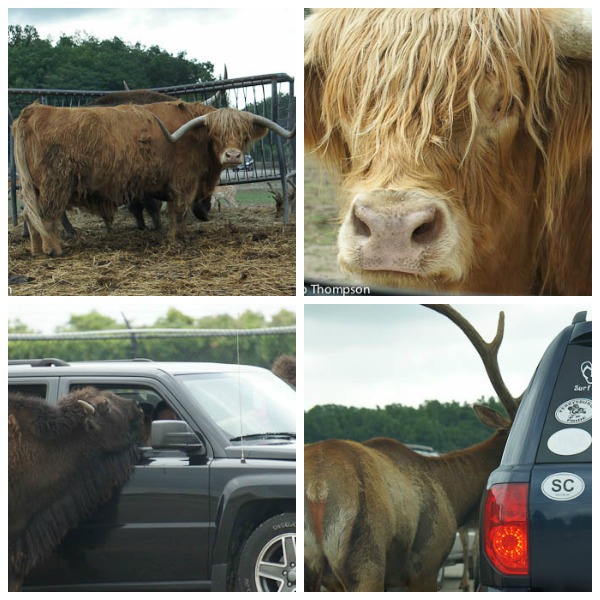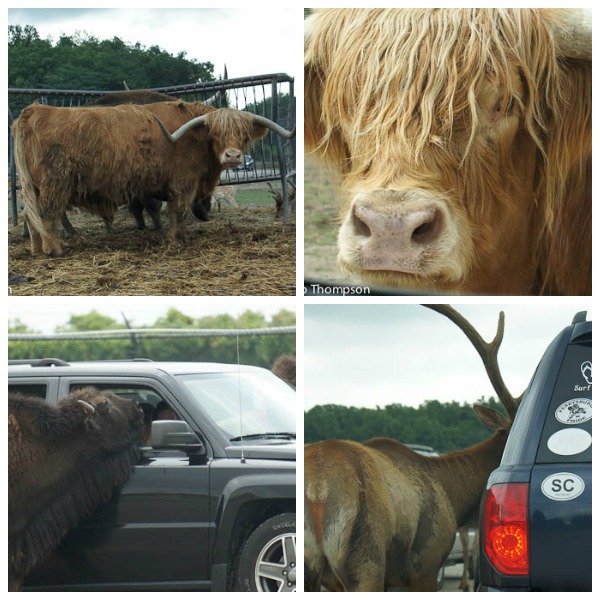 Em fed the alpacas and deer before we arrived at the larger animal segment. They will try to pull the cup out of your hands so hold on tight and immediately put up your window if it becomes too much.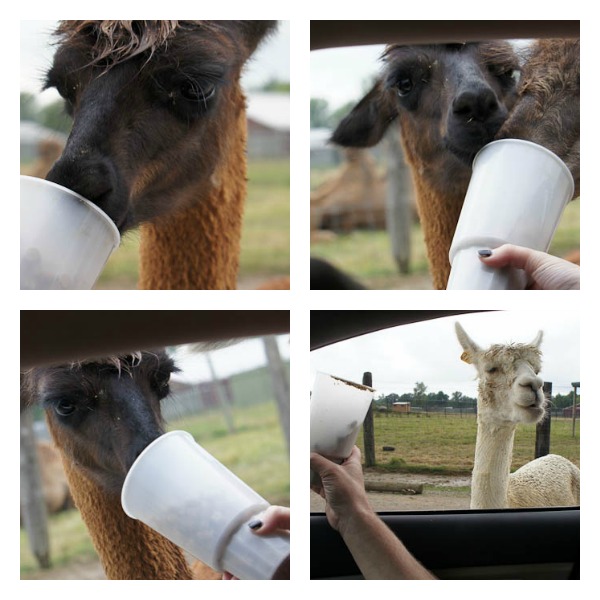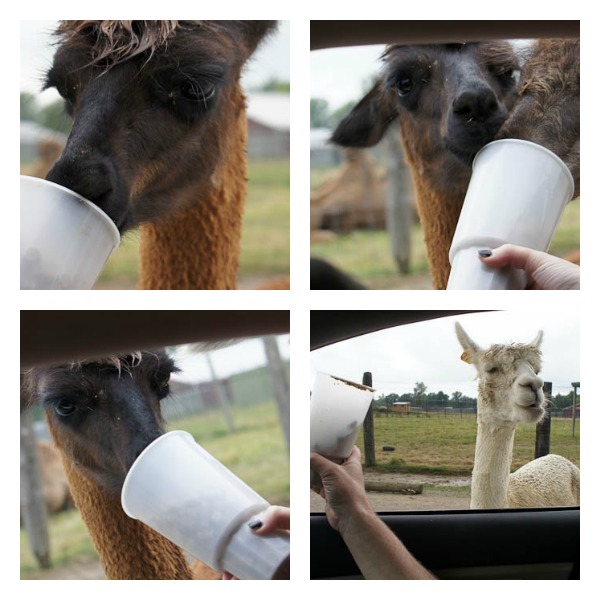 There is no shortage of animals during your drive and you'll see a nice variety.
We really enjoyed the small, young deer. They are so adorable.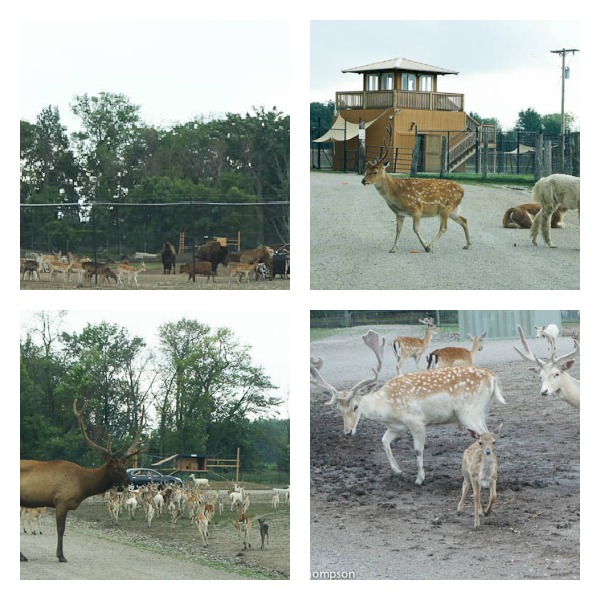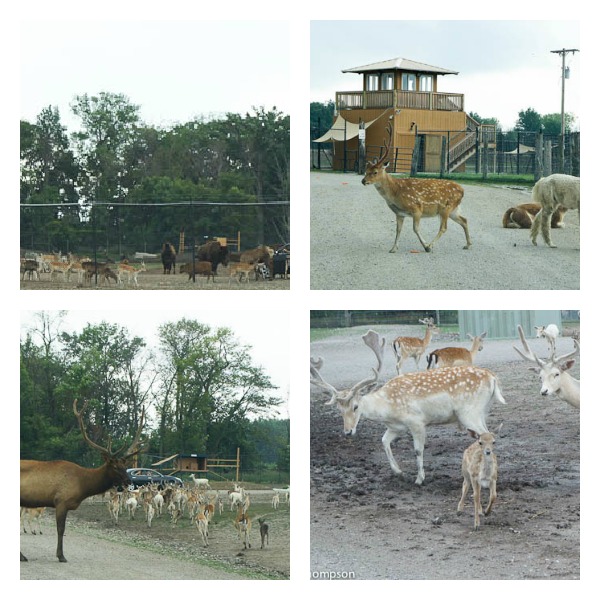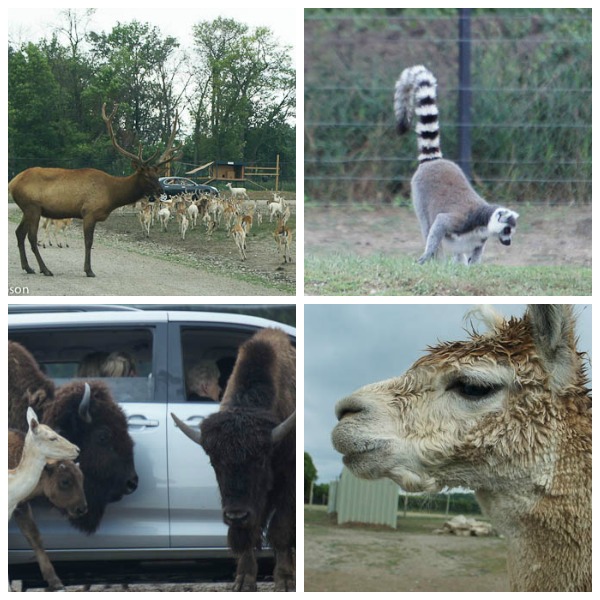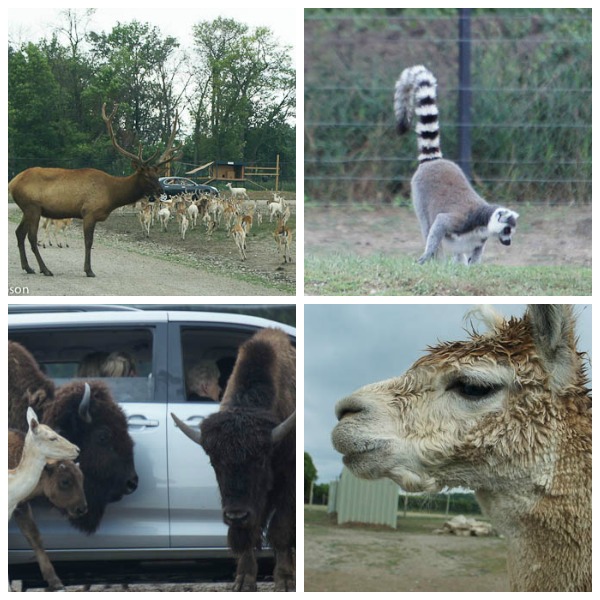 Towards the end of the drive there are GIRAFFES!!!
We love giraffes and were so excited to see them, but sadly we were out of food. We were so disappointed that we didn't have anything to give them.
We ended up driving back to the entrance, buying some carrots and drove back through the park just so we could feed the giraffes.
So. Much. Fun.
In addition to the drive through park there is a walk-through park with the most adorable monkeys.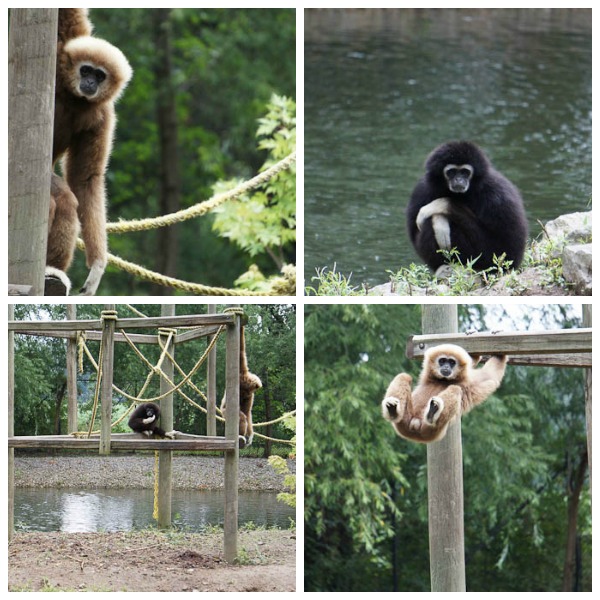 In addition to the monkeys the walk-through has an ocelot, warthogs, pigs, an albino aligator, and a variety of birds. The funniest thing at the walk-through park is NasPig Races.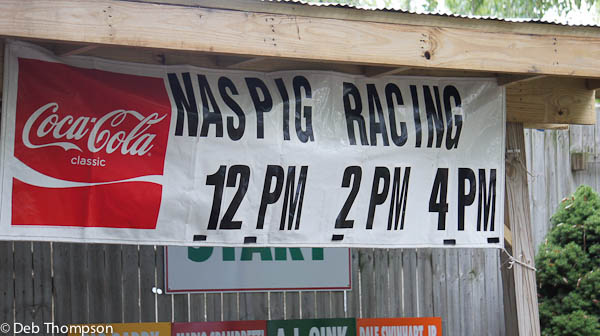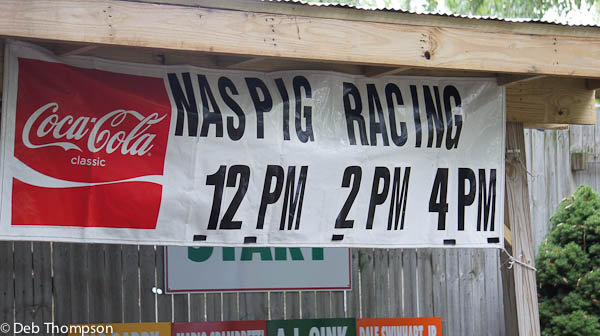 The park is seasonal so be sure to check their hours prior to visiting.
More Adventures In Ohio
Why You Should Spend A Day In Medina Ohio
Three Days Of Outdoor Fun At Salt Fork State Park in Ohio
15 Incredible Reasons To Visit Sandusky OH This Year
Pin African Safari Wildlife Park To Pinterest