Located at the heart of Pennsylvania, Altoona prides itself for its rich railroad history.
As Blair county's central city, local and outdoor enthusiasts will never run out of activities to do or places to visit, from historical landmarks, to local shops and restaurants, to amusement parks and spending time in the outdoors.
I'm sharing some of my favorite things to do in the area, where to eat and where to work off those calories. That is key to not gaining weight during travel. Make sure you get outside and play to burn off those excess calories.
Trust me, it will be worth it!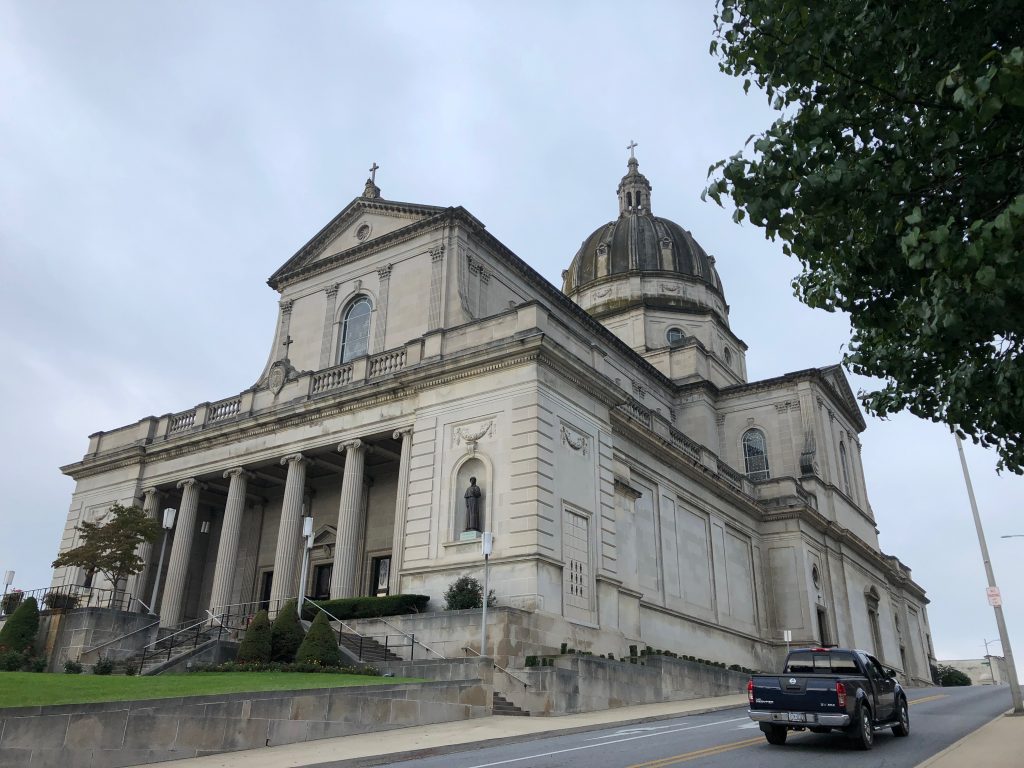 You might want to come back for another weekend for more!
Check out more things to do in Central Pennsylvania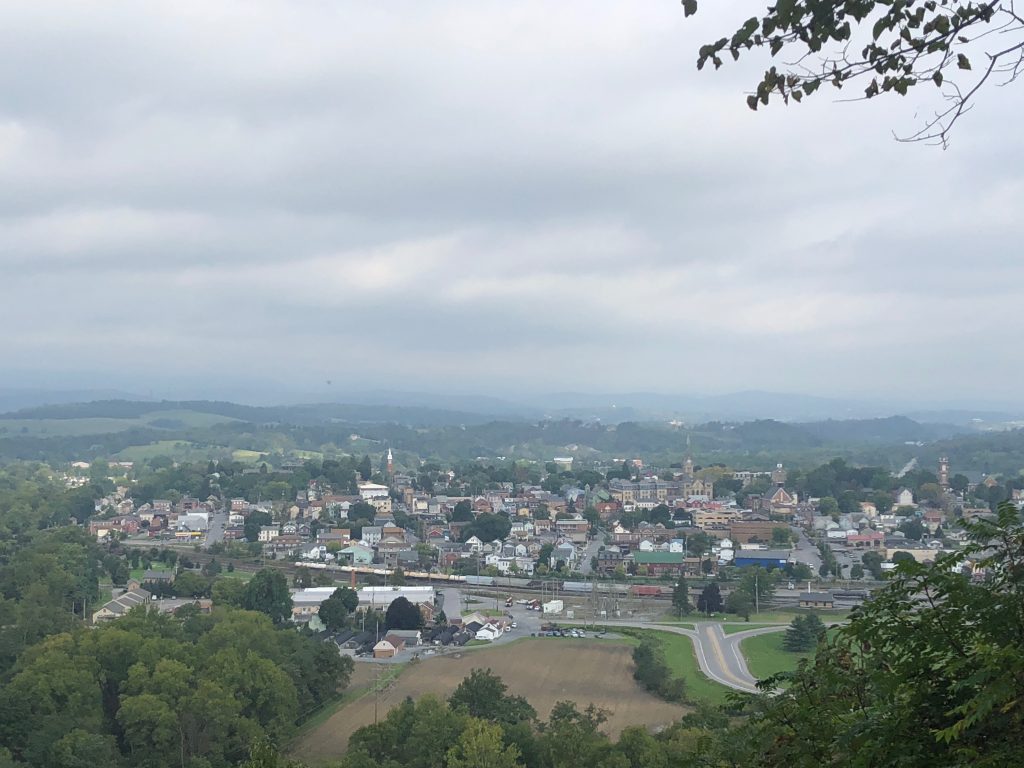 How To Have The Perfect Weekend in Altoona, PA
Where to Have Fun in Altoona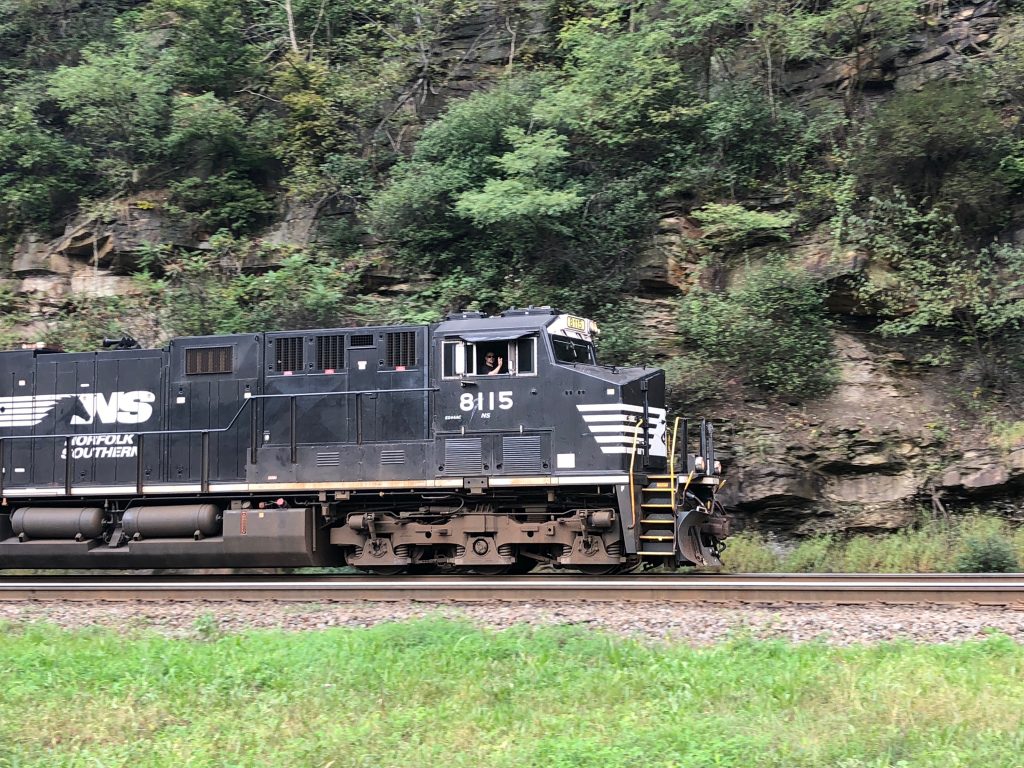 Horseshoe Curve
Years before the Altoona Curve made a name in the Baseball Minor League, Altoona first became home to the three-track railroad, Horseshoe Curve.
Created by Pennsylvania Railroad in 1854, the Horseshoe Curve was named a National Historic Landmark in 1966 and became a National Historic Civil Engineering Landmark in 2004.
Managed by Altoona Railroaders Memorial Museum, highlight your Altoona experience with the glorious days of locomotives at the Curve. Ride the funicular to the top or take the steps to watch trains run during the day. Pack a picnic and spend the afternoon. A train schedule with estimated times is provided.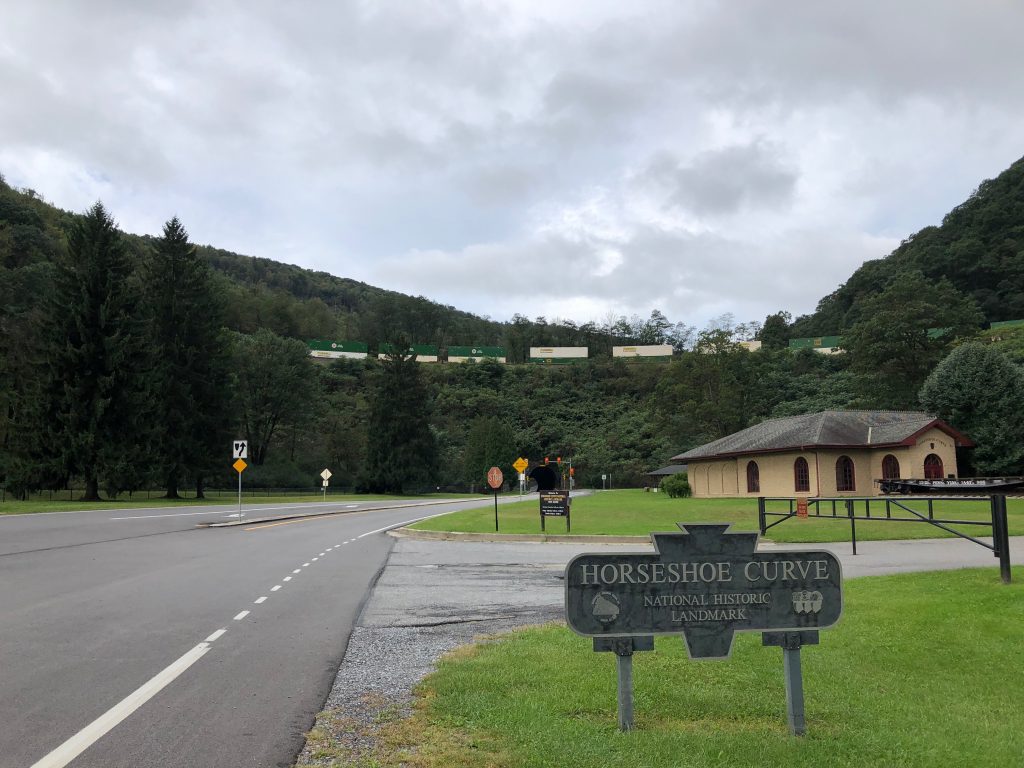 Horseshoe Curve Important Info
Admission: $8/adults
Hours: April 29, 2019-November 3, 2019 Mon-Sat 9a-6p | Sun 11a – 6p
Location: Veterans Memorial Highway, Altoona, PA 16601
Free Parking
Have you been to the Columbus Chapel & Boal Mansion?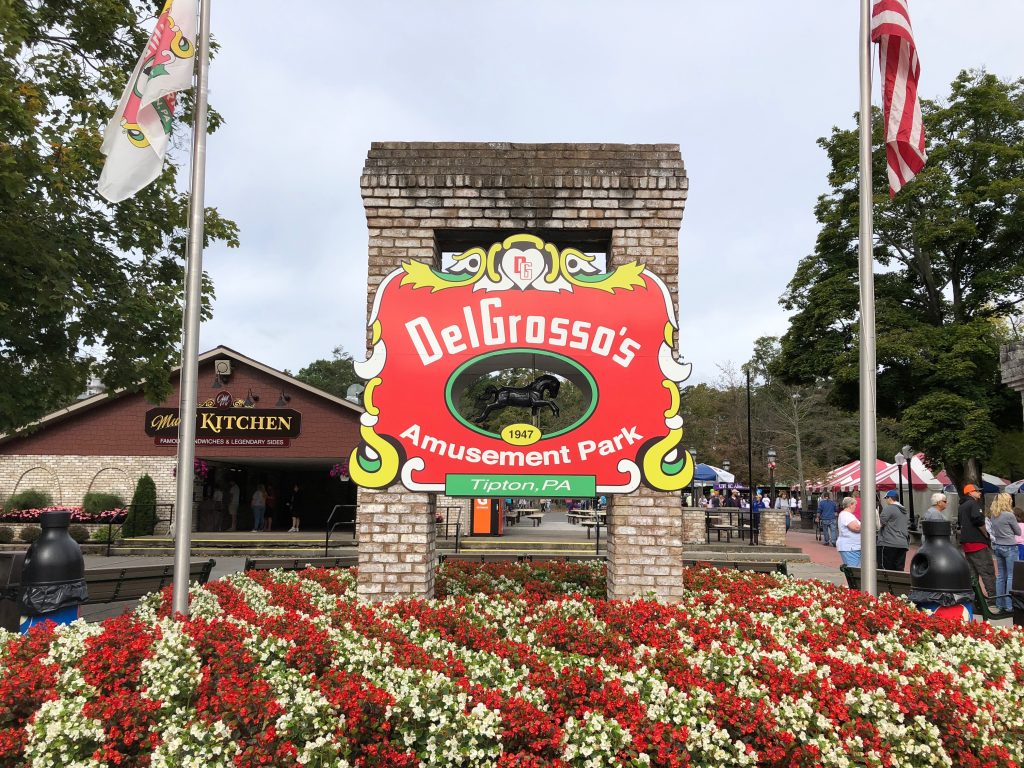 DelGrosso's Amusement Park
Spell fun in Altoona with DelGrosso's Amusement Park. Famous for "American's Best Amusement Park Food," DelGrosso also features more than 30 rides and attractions.
Cool off your summer in their Italian-themed Water Park, Laguna Splash. From its lazy river to a wave pool, to the Leaning Tower of Pisa replica, visitors of all ages will sure be glad to get wet.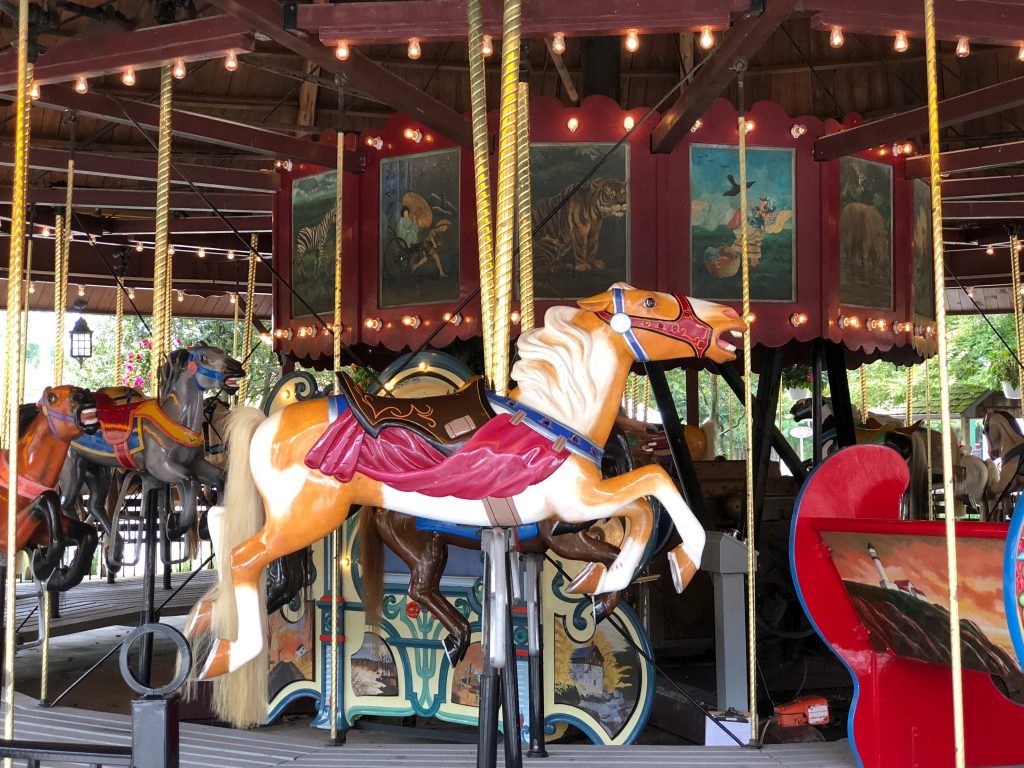 DelGrosso's Important Info
Location: 4352 E. Pleasant Valley Blvd., Tipton, PA 16684
Free Parking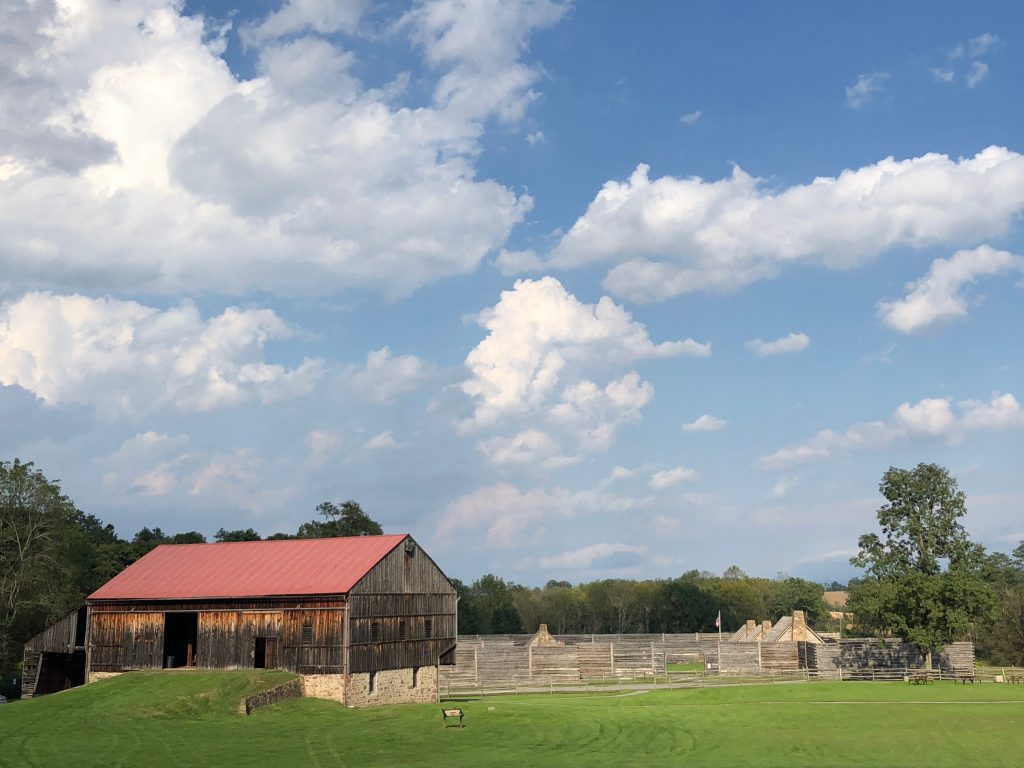 Fort Roberdeau
"Fire Away" at Fort Roberdeau's 200-acre historical site in Sinking Valley. Also known as The Lead Mine Fort, Fort Roberdeau offers schools field trips that include fun and educational activities.
The original fort built in 1778 was valuable to the American Revolution. Reconstructions were done in the latter part of 1930s and early '40s and in the '70s.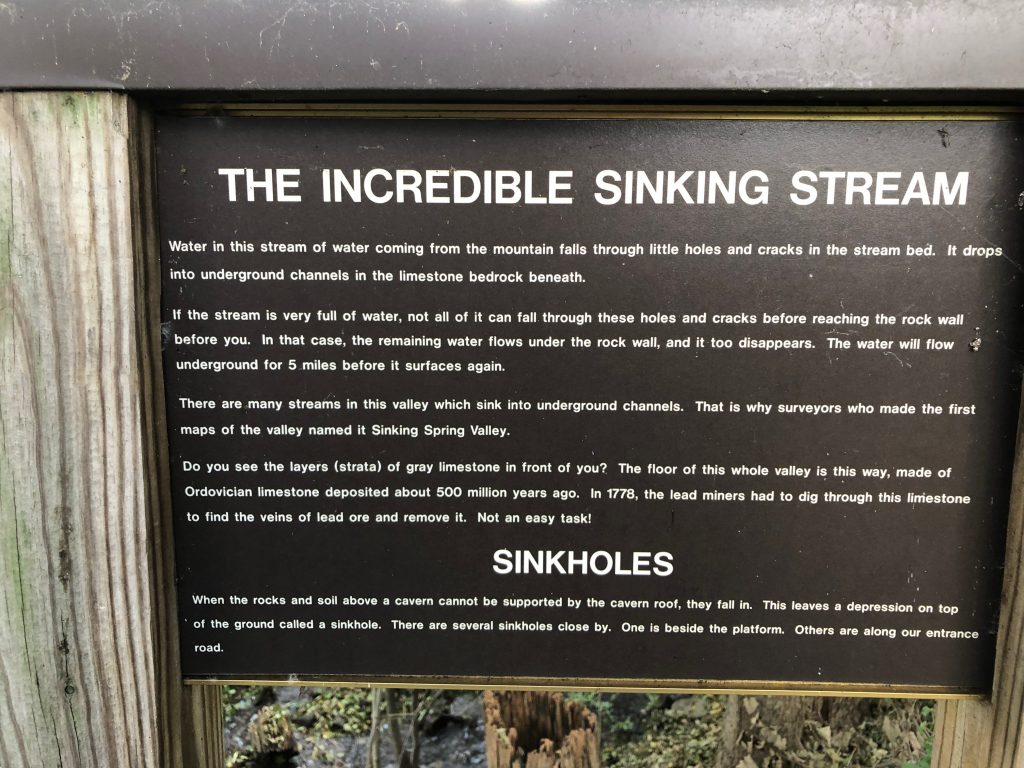 Now, visitors may enjoy a restored barn and farmhouse, a sinkhole, a trail system, and a 2012 log house. Relive the militia days as you learn cartridge rolling, fire starting, and hands-on Ranger skills training.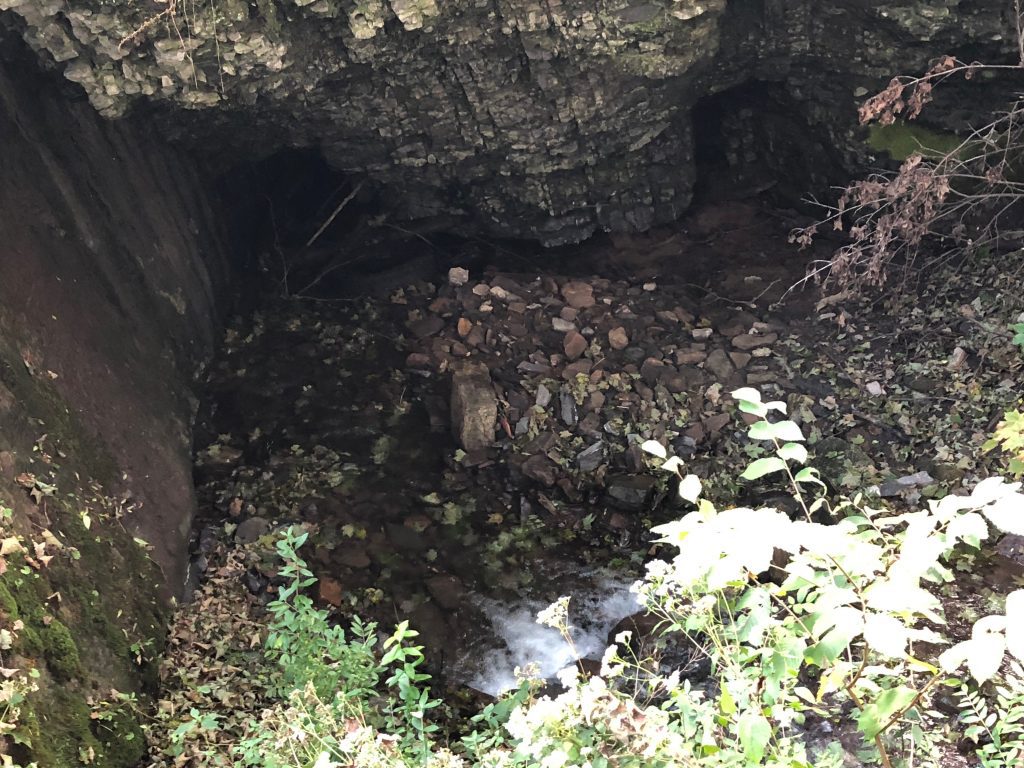 Fort Roberdeau Important Info
Hours: Monday – Saturday: 11am – 5 pm Sunday: 1pm – 5 pm
Location: 383 Fort Roberdeau Road, Altoona, PA 16601 (Note, be sure to put ROAD and not Avenue in the GPS)
Free Parking
Another nearby-ish attraction is Lincoln Caverns –You'll want to see it!
Where to Get Outside in Altoona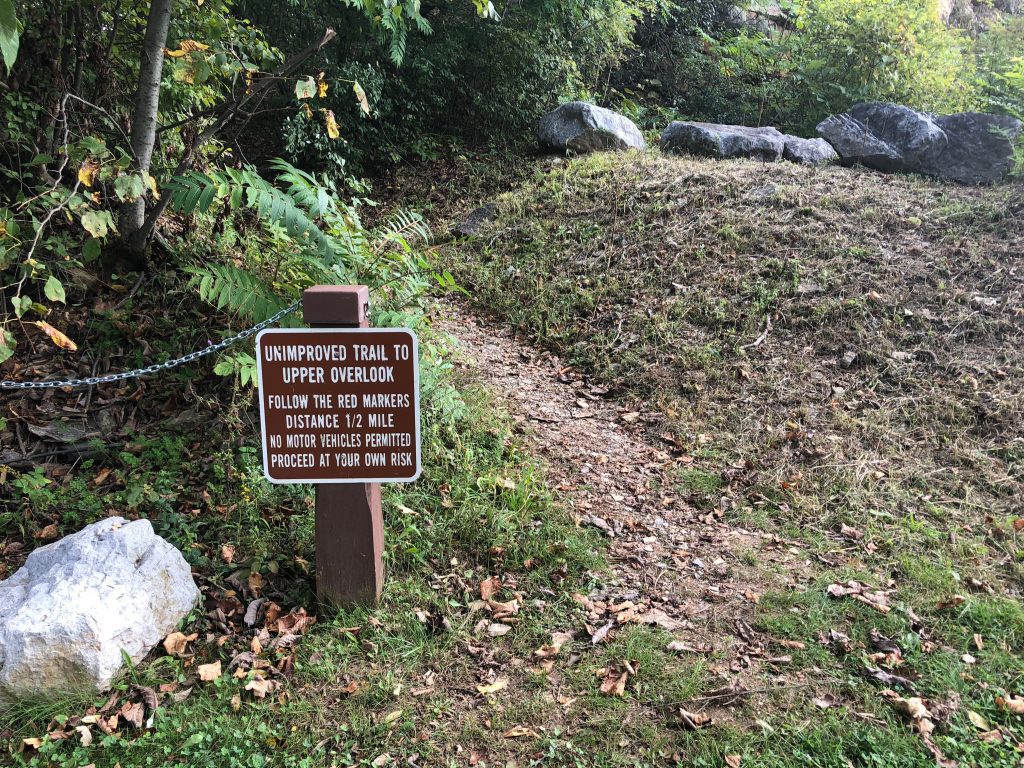 Chimney Rocks Park
Located above route 36 just outside of Hollidaysburg, Chimney Rocks Park is a gorgeous landscape for the perfect getaway. Both hikers and non-hikers will enjoy the overlook since it offers two parking lots for visitors of any age and physical state. Now, nothing can stop you from obsessing at the great views and rock formations of Chimney Rocks.

Chimney Rocks Park Important Info
Location: 401 Blair Street, Hollidaysburg, PA 16648
Hours: dawn to dusk
Admission: Free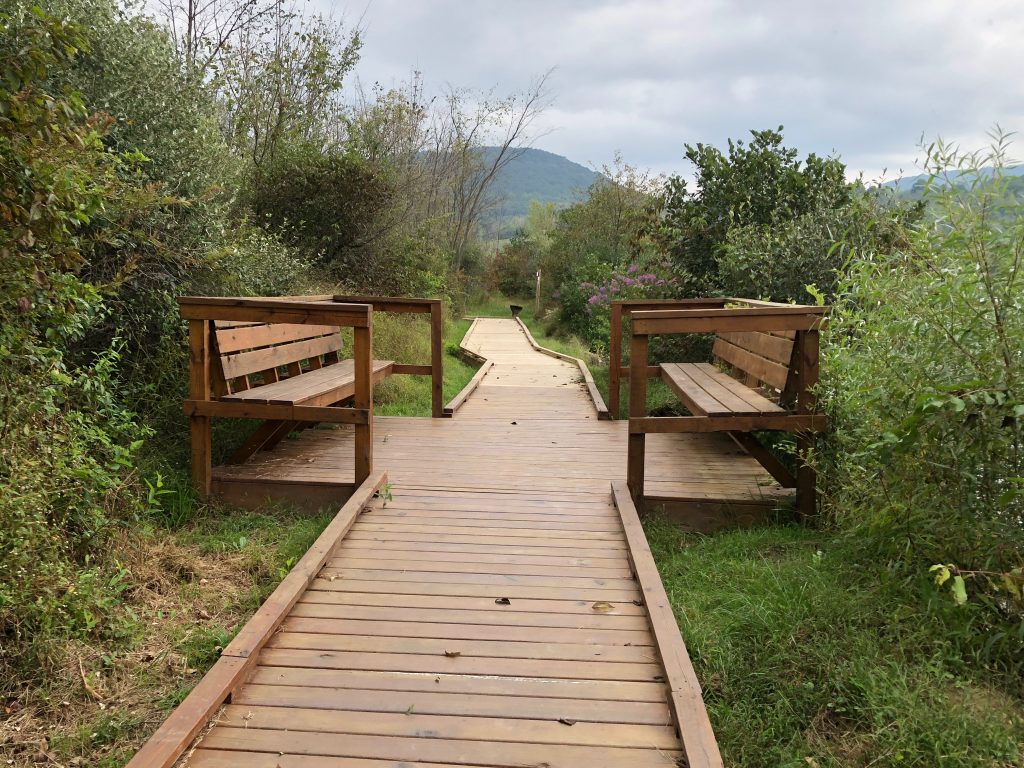 Canoe Creek State Park
Canoe Creek State Park is a 961-acre park with a 155-acre lake includes wetlands, old fields, mature forests and historic Blair Limestone kilns that operated here in the early 1900s. The area is home to migrating birds and other wildlife.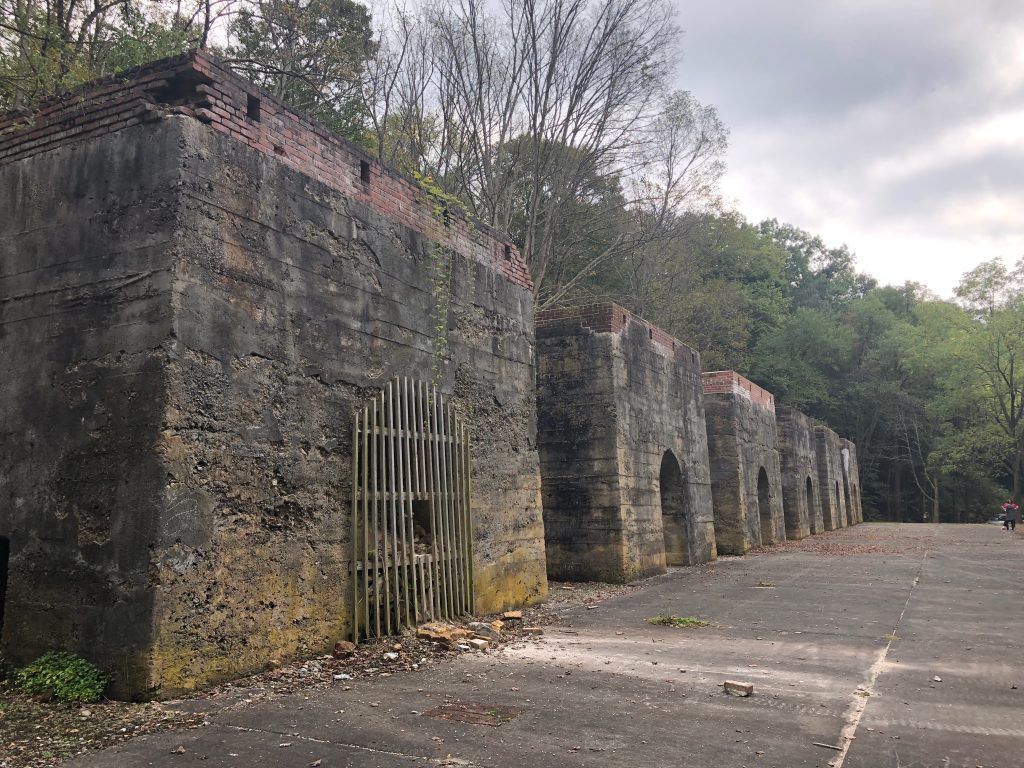 Enjoy fishing year round, hiking the trails, picnicking, swimming, cabin camping, and educational programs that include bats in the Church belfry.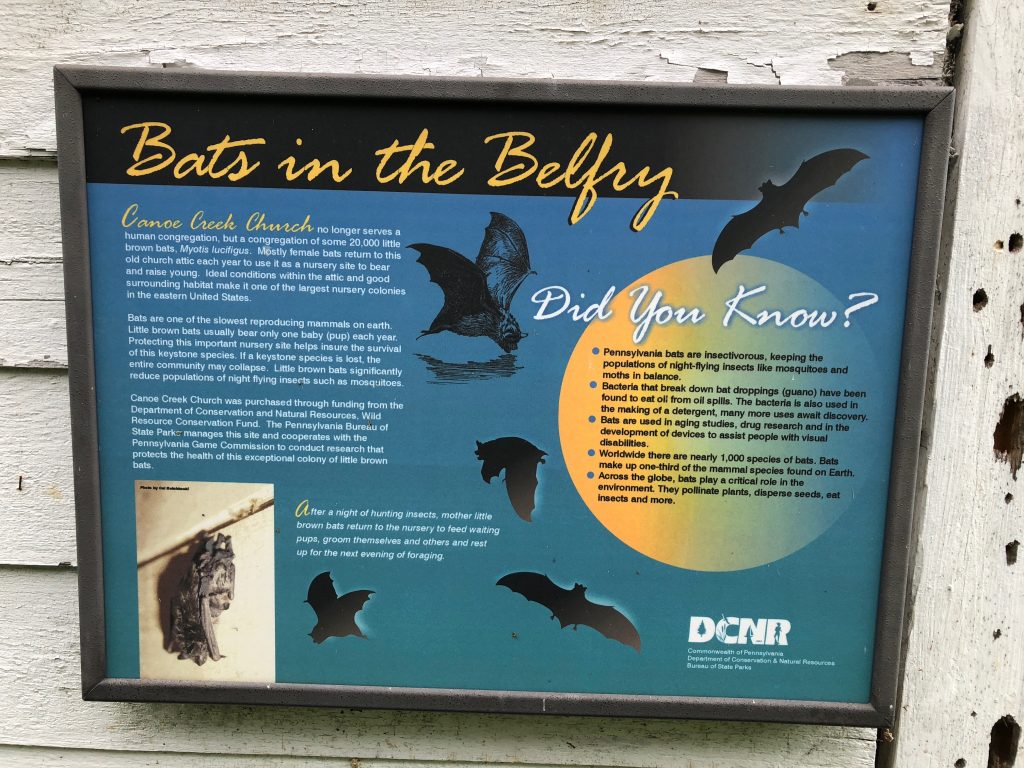 Canoe Creek State Park Important Info
Location: 205 Canoe Creek Rd, Hollidaysburg
Hours: Open every day of the year, sunrise to sunset.
Admission: Day use is FREE
Where to Eat in Altoona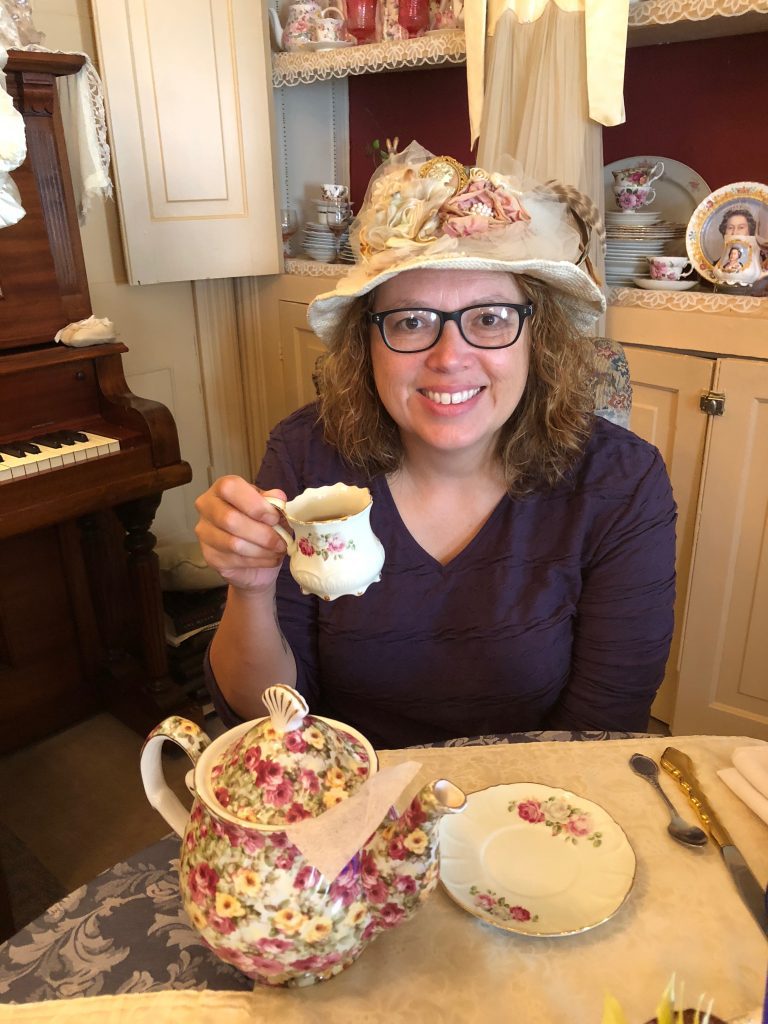 Pamela's Victorian Tea and Music at Bell's Mansion
Classy, time-enduring and comfy, all definitive of Pamela's Victorian Tea and Music at Bell's Mansion. Its welcoming atmosphere is an invitation for all to enjoy a traditional English tea complete with tea, sandwiches, and scones.
When you arrive you're invited to find a hat to wear during your tea. Of course, I had to try on a variety of hats to find the one that looked just right.
Our food was absolutely perfect and the scones mouthwatering delicious. I adore a traditional tea and Pamela's did not disappoint.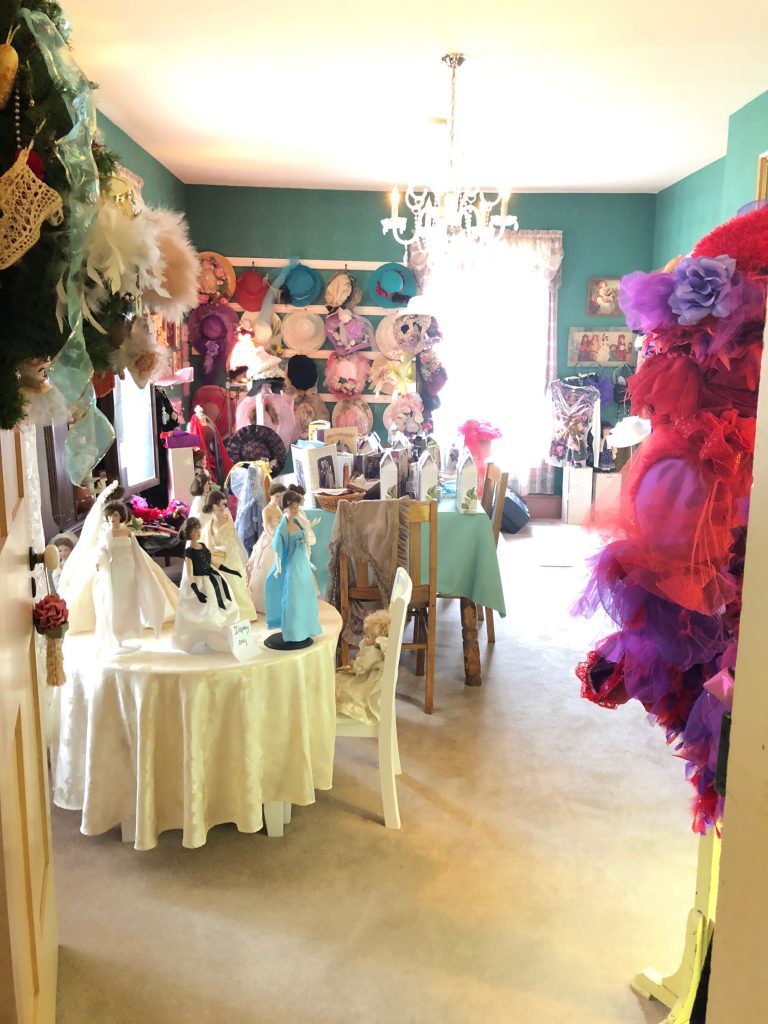 You can also stay the night at Pamela's as part of the mansion is a B&B. Rooms have a private bath, full kitchen, a semi-private balcony/porch, flat screen TV, breakfast and more.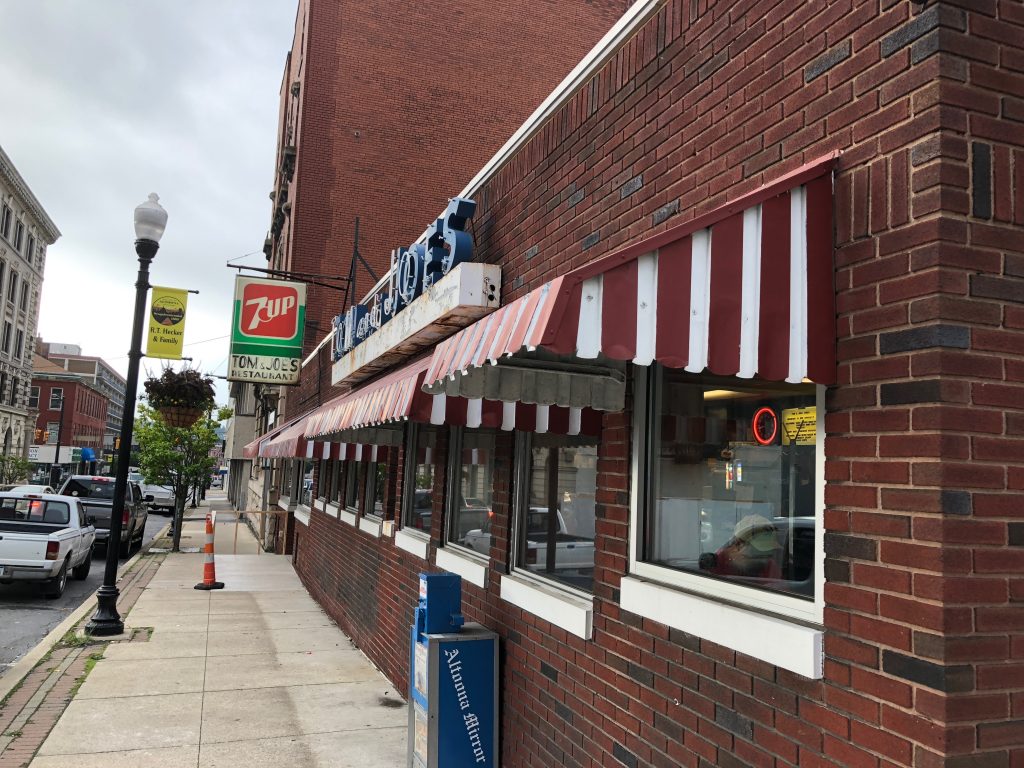 Tom and Joe's Diner
Missing home-style cooking? Come visit Tom and Joe's Diner and feast on special breakfasts or lunches. A family-owned restaurant since 1933, Tom and Joe's deliver great foods, energetic atmosphere like no other, and service so memorable, you will come back for more.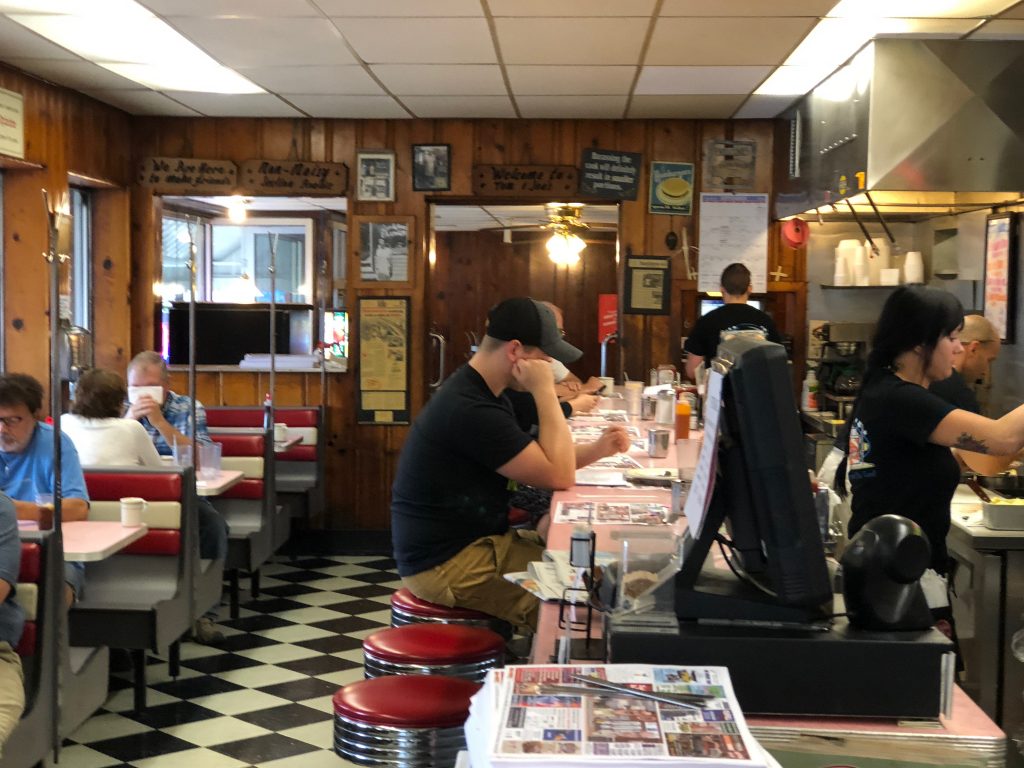 I love how stepping into Tom & Joe's diner is like taking a little step back in time. From the black, white and red decor to the wall box jukeboxes at each table. This is a place loved by locals so you should anticipate there being a bit of a wait if you go during the busy breakfast time.
Tom & Joe's Diner Important Info
Hours: Monday – Friday 7:00am – 2:00pm | Saturday 7:00am – 1:00pm | Sunday 7:00am – Noon
Location: 1201 13th Ave. Altoona, PA 16601
Street parking

Gardners Candies & Ice Cream Parlor
What's not to love about finding a hometown candy shop that also dishes up scoops of frozen goodness? Gardners has been selling candy since 1897 and is considered by many to have the best chocolate in the world.
They are famous for the Original Peanut Butter peanut butter Meltaway®. It's creamy, smooth peanut butter that is dipped in rich chocolate. There have been many attempts over the years to duplicate this recipe but none have perfected the Gardners success.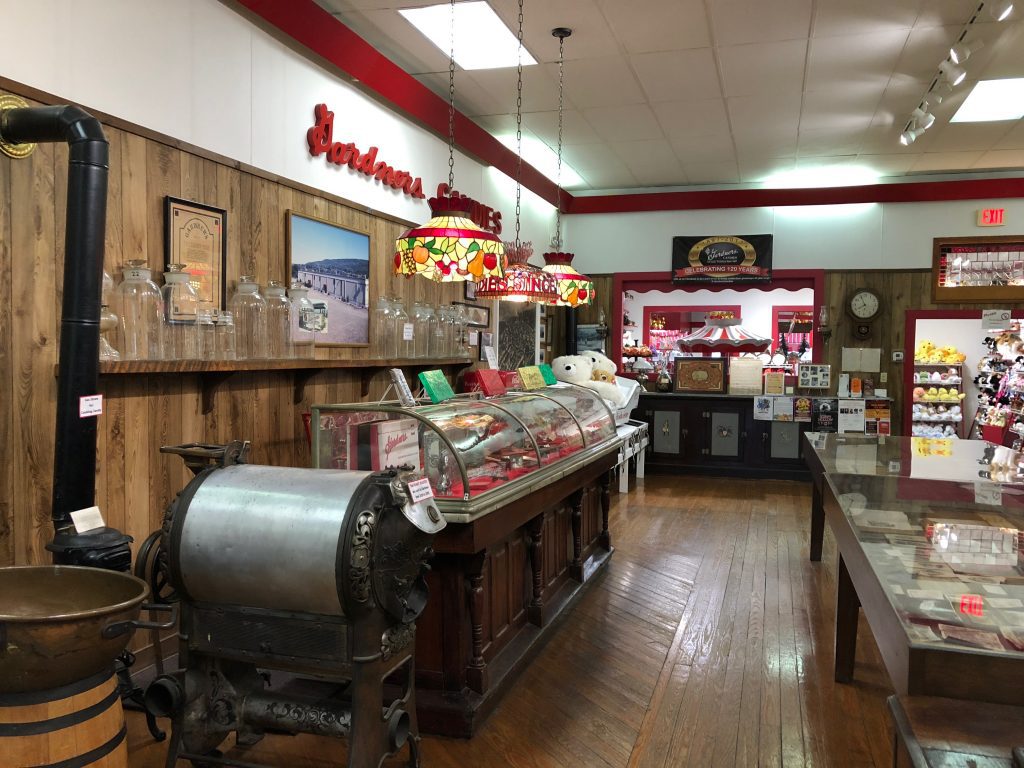 In the back of the store, there are historical displays showing the company through the years and is definitely worth visiting. I loved seeing their display of historic Valentine's Day candy boxes.
Gardner's Candy and Ice Cream Parlor Important Info
Hours: Mon-Sat: 9:30 am – 9:00 pm | Sunday: 1:00 pm – 9:00 pm
Location: 30 W. 10th St., Tyrone, PA 16686
Free lot parking behind the building
Fun Fact
The famous childhood toy, Slinky, is manufactured right here. Sadly, no tours are allowed but it's a pretty cool little fact. You can drive by the factory but there's not much to see.
You can experience a bit of Slinky thought at Slinky Action Zone. An arcade entertainment fun zone that is perfect for kids.
Plan your visit to Altoona, PA now
PIN THE PERFECT WEEKEND IN ALTOONA PA TO PINTEREST