Pack a bag and plan to spend a weekend in Michigan's capital city of Lansing. This capital city, located between Detroit and Grand Rapids, is easily accessible from many Midwestern cities.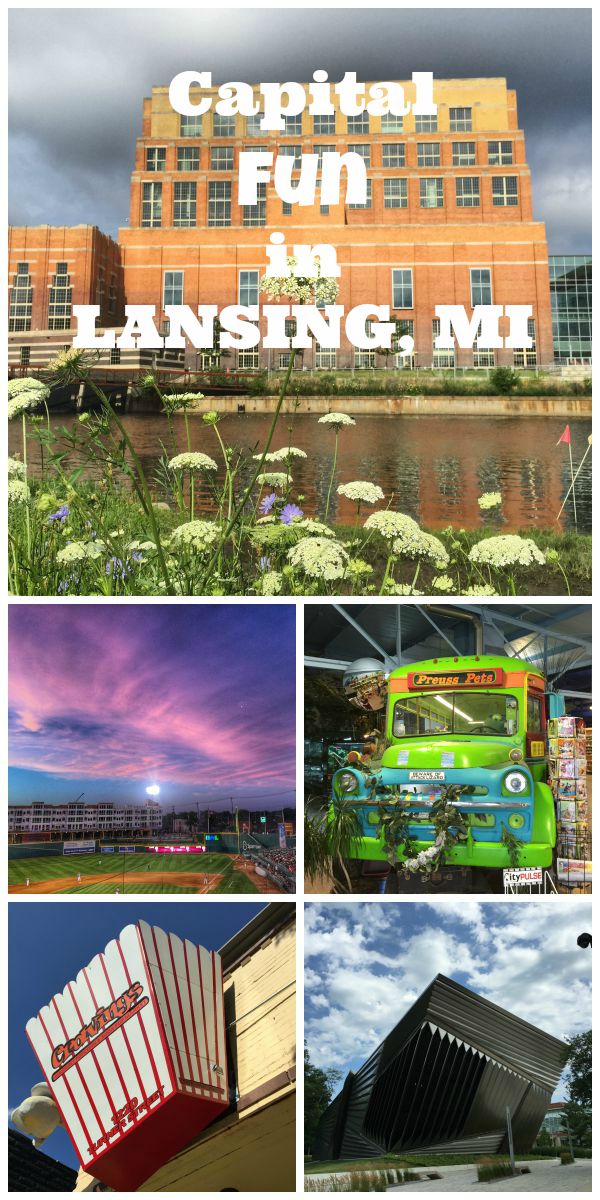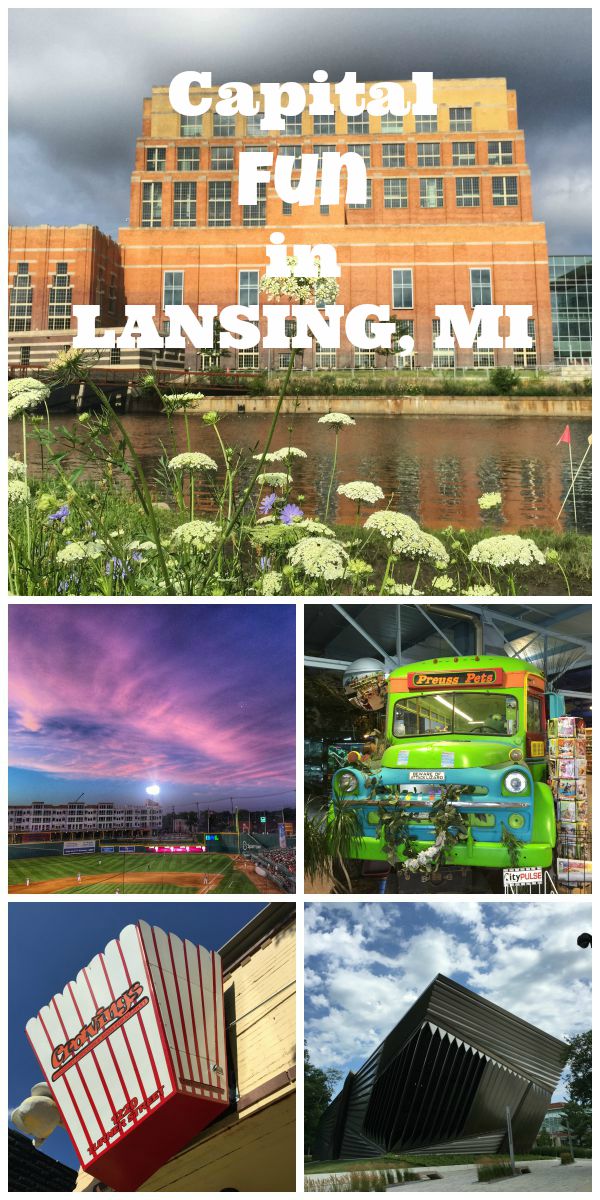 There is so much to see and do in the city that a weekend will just scratch the surface, but that just gives you a reason to come back again and again for capitol fun in Lansing.
WHAT TO DO IN LANSING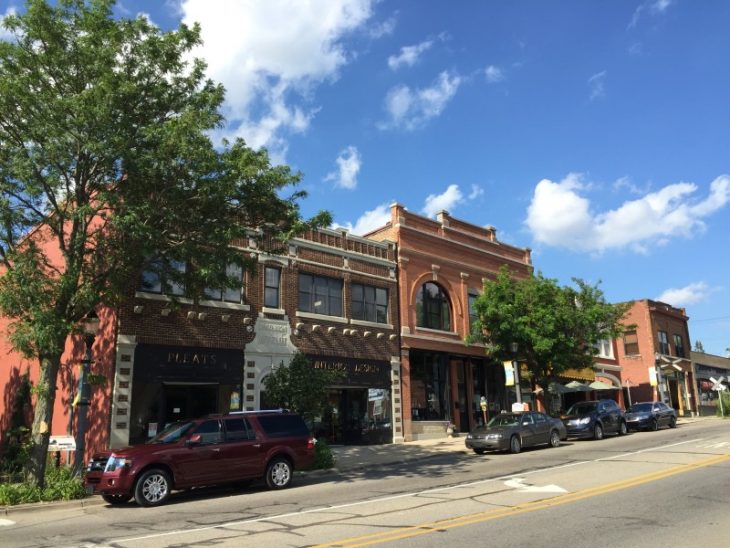 Old Town Lansing: Stroll around Old Town Lansing for great food and boutique shopping. Be sure to check out Old Town General Store has an excellent selection of beer and wine and gourmet food items.
Perfect for a picnic in the park. Animal lovers will want to stop at Preuss Pets for a fun experience. You can feed fish at the indoor river, talk to the birds, and see many tropical fish.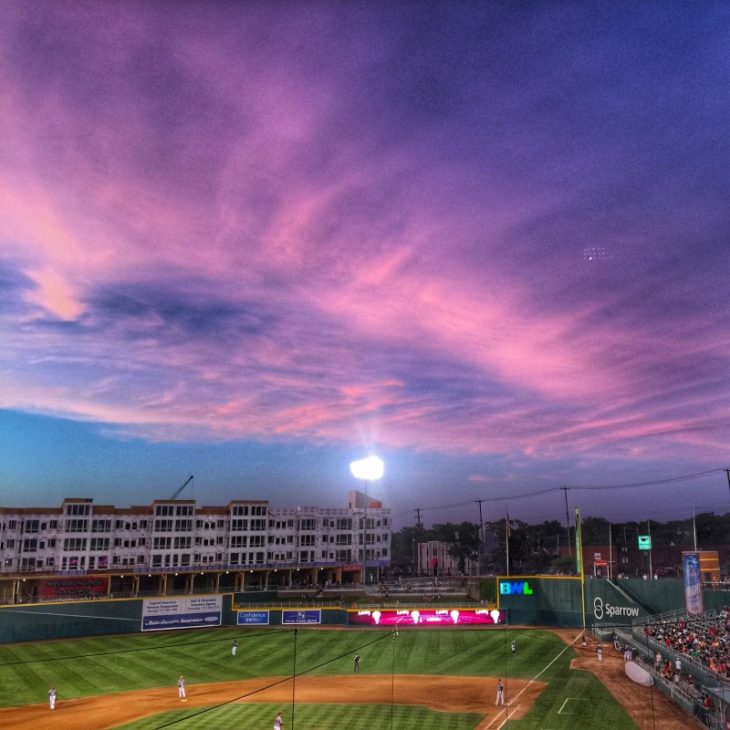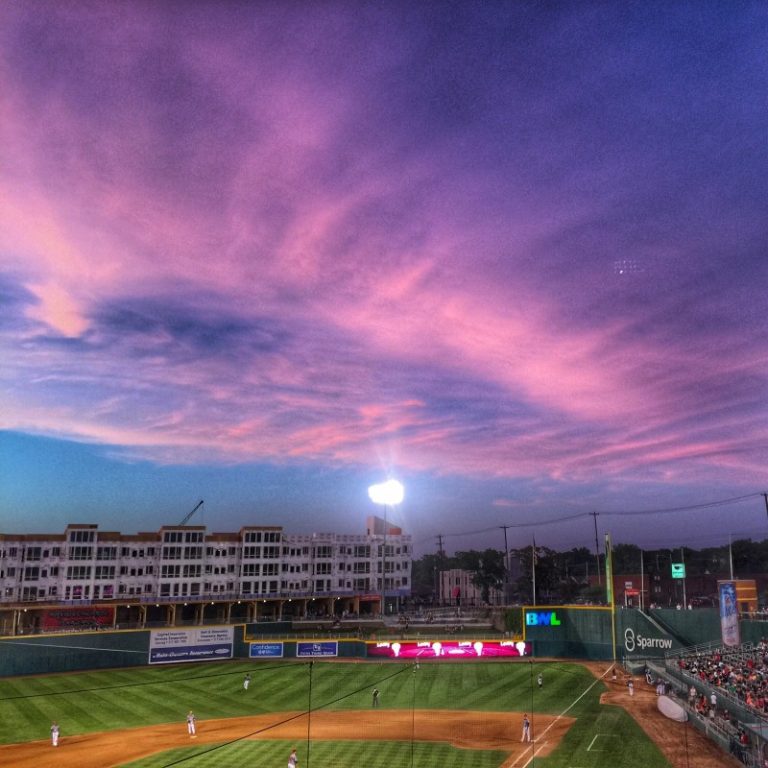 Lansing Lugnuts: Take in a minor league baseball game for a fun night out. The games are family friendly and budget friendly. I don't think there could be a bad seat in the house.
Enjoy the game, try to catch a t-shirt or hot dog, and watch the antics of the field entertainers.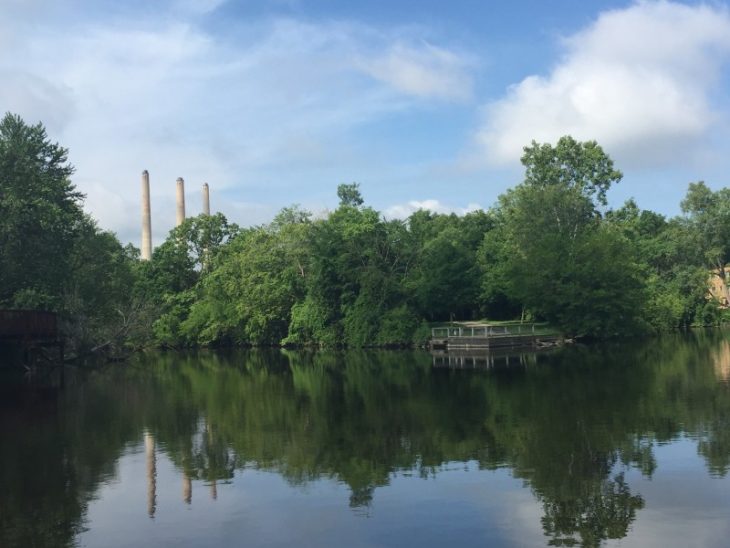 River Town Adventures: Kayak, canoe, paddle board or even take a pontoon boat ride down the Grand River which runs through downtown Lansing.
Surprisingly, most of the city noise isn't heard while floating down the river. It's a nice, tranquil float and a great way to spend the afternoon.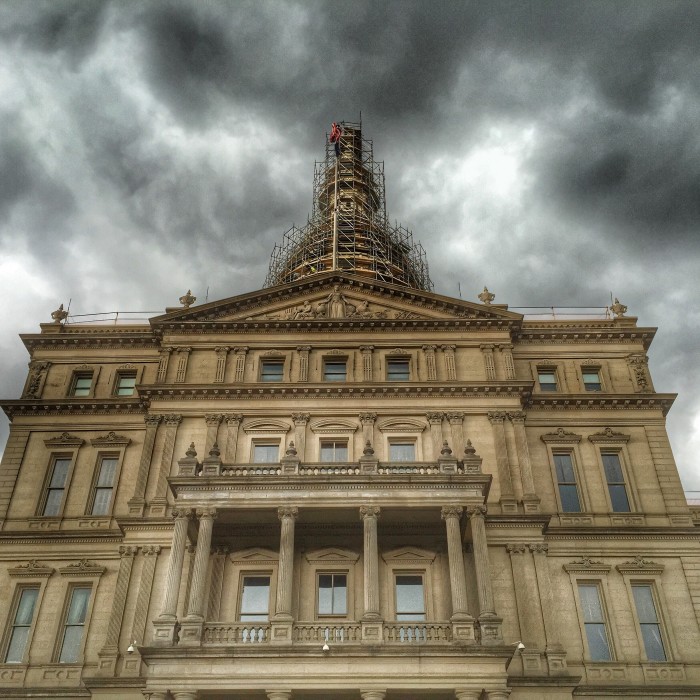 Capitol Tour Explore the interior of the capitol building and discover beautiful architecture and the workings of the state government. Look up during your tour. The ceilings are often a treasure trove of unique styles.
Also, the best way to view the dome is to lay on the floor and enjoy the view.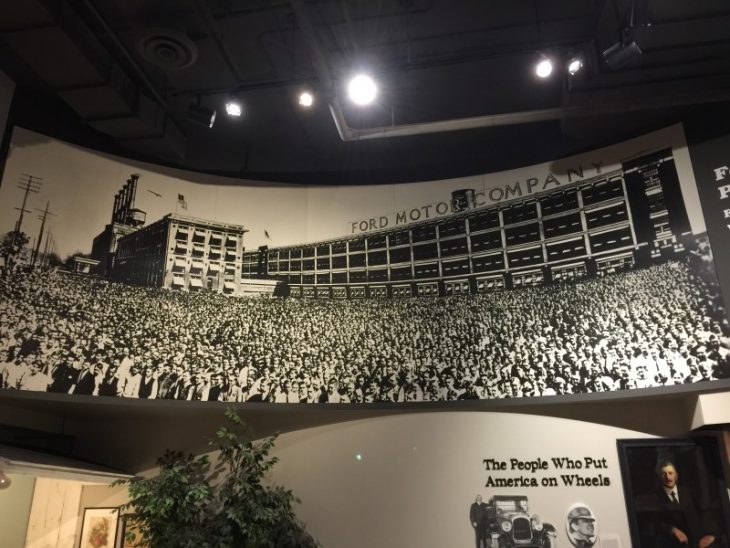 Michigan Historical Museum: I loved this museum. There is so much to see and do here as you walk through decades of Michigan history. There are exhibits dedicated to, of course, cars, but there is so much more.
Walk through a mine, visit the 1950's, see an original civil war Michigan flag and so much more.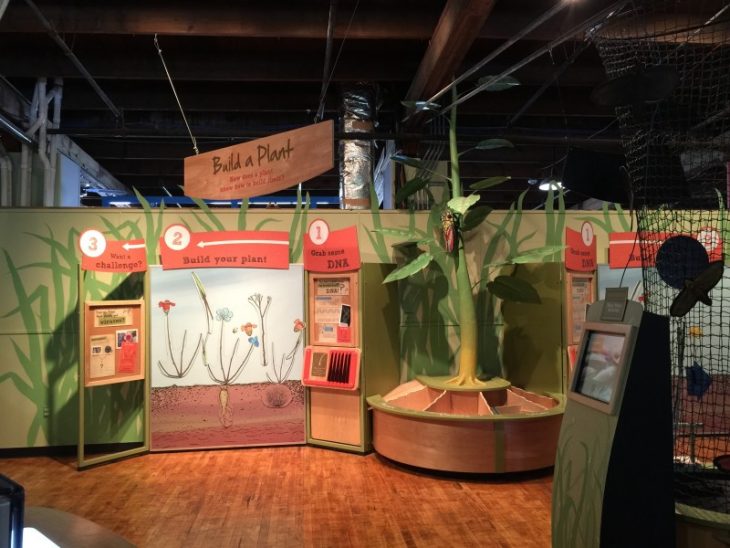 Impression 5 Science Center: This museum is geared towards children 3-8 years old with fun hands on activities including the largest lite-n-brite ever. There are places to build, learn about plants, play store clerk or dentist, make slime, enjoy the water room and so much more.
Families should probably plan a 3-4 hour stay.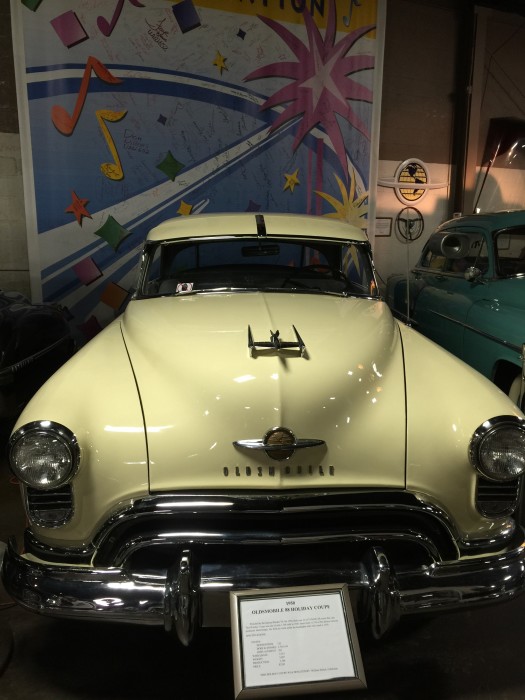 RE Olds Transportation Museum: Learn how Oldsmobile got it start at the RE Olds Transportation Museum. Car fanatics will love this museum. It houses a significant collection of cars, engines and other items that have been significant to the states's automotive history.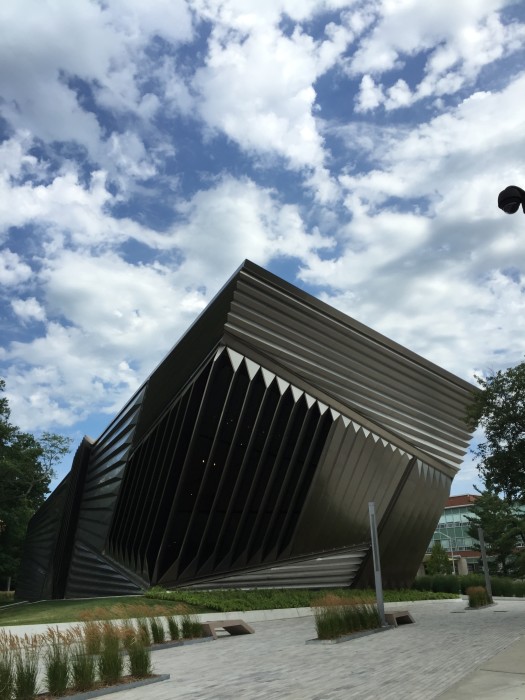 Broad Art Museum: Even if you aren't an art lover a visit to Lansing should include a stop at the Broad Art Museum for the architecture alone. Located on the MSU campus the Broad Art Museum's modern architecture is a show stopper.
Walk through the galleries to enjoy the art and the building.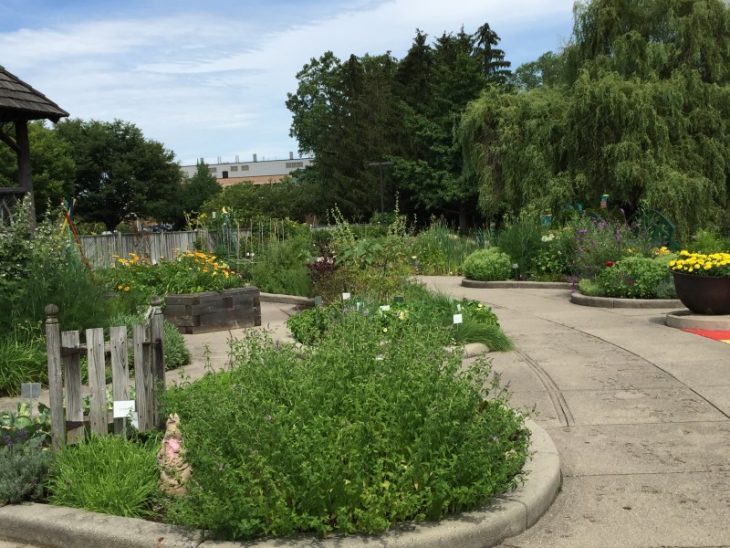 MSU 4-H Children's Garden: Want to get the kids excited about plants and gardening? Head over to the MSU 4-H Children's Garden (plenty of free parking) to discover the pizza garden, alphabet garden, storybook garden, water features, play area and more.
The garden is small enough for the youngest of your group to enjoy it and large enough that the older kids don't get bored.
WHERE TO EAT IN LANSING
There are no shortage of great places to eat in the capitol city. Here are a few of my favorites.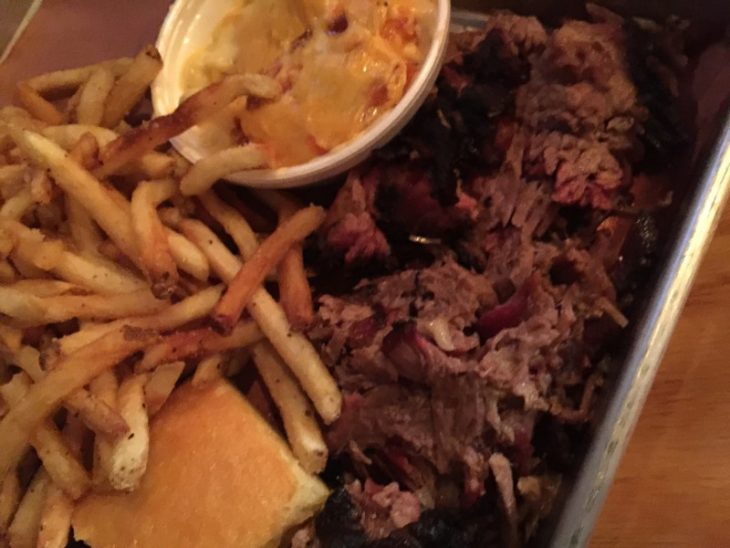 MEAT: The BBQ place to visit. This is a carnivores dream come true. Meat is slowly smoked for up to 18 hours and are downright delicious. This is NOT the place to bring your vegetarian friends thinking they will find something on the menu.
Under vegetarian options they list their soft drinks. Gotta love their sense of humor. More than likely there is going to be a wait to be seated, but it is completely worth it.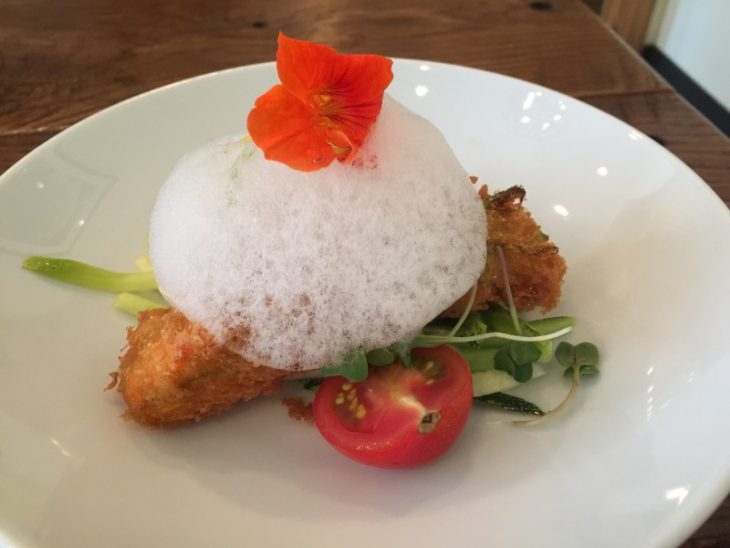 Red Haven: Oh me, this is THE place to dine when you want a feast for your eyes as well as your palate. Red Haven is a tapas style establishment and guest tend to order 3-4 different items. The beauty is that every plate is a work of art.
The creative in me absolutely adored their plating style, but to top it off the seasonal food is delectable. My sincere gratitude to the masters in the kitchen!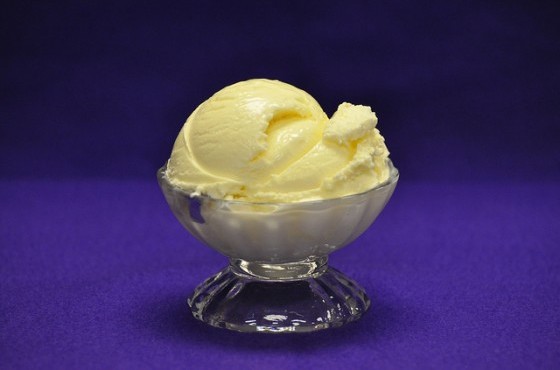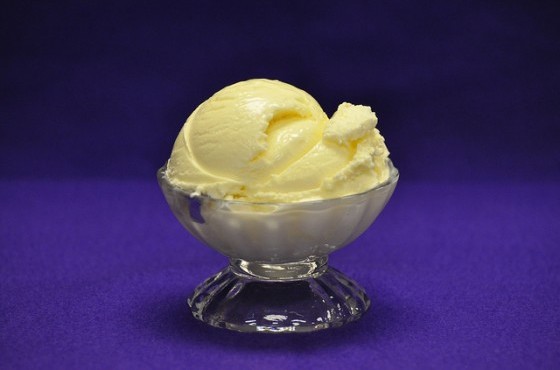 (c)MSU Dairy
MSU Dairy Store: For the best ice cream in Lansing go to the MSU dairy store. If it's summer time the line will be out the door, but the ice cream will make it all better. Try the lemon custard if it's available. Hands down my favorite flavor.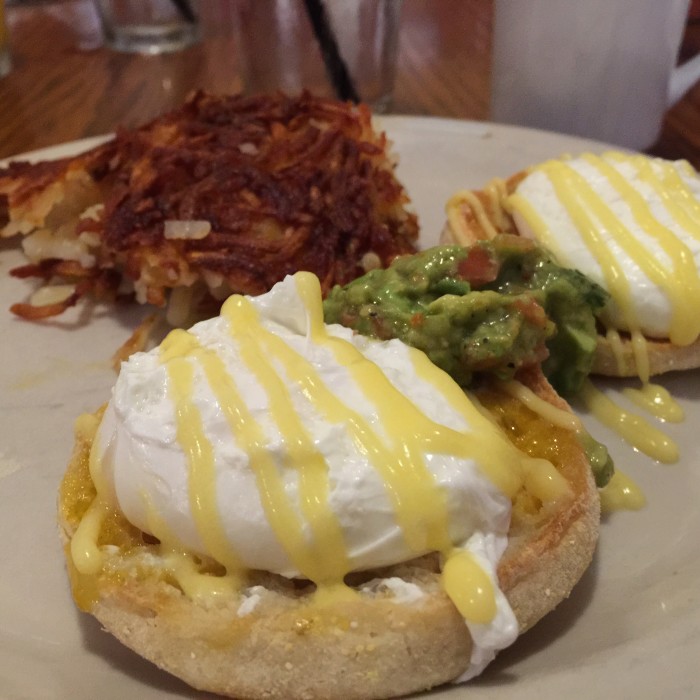 Soup Spoon Cafe: Wondering where to have breakfast? Look no further than the Soup Spoon Cafe. An excellent selection of breakfast items, but they are known for their Eggs Benedict.
This is a comfy cafe where you can enjoy good food and coffee before getting your day of sightseeing started.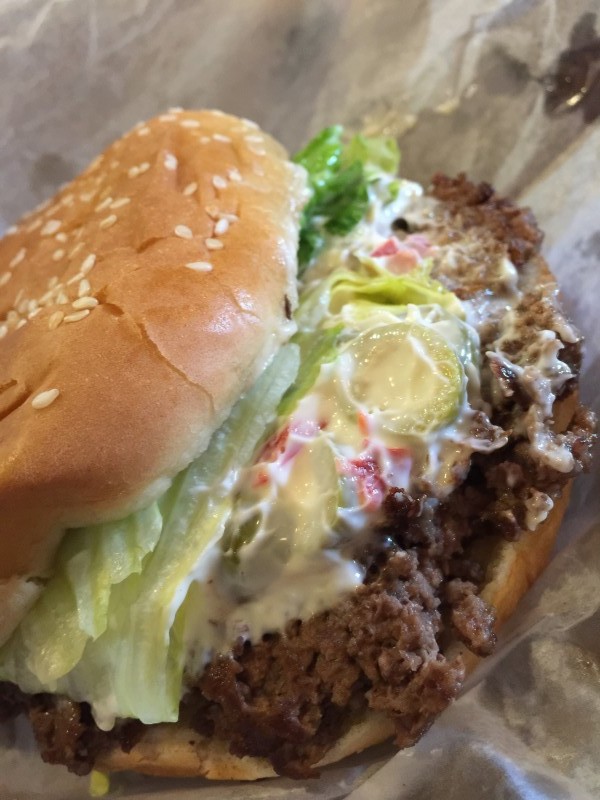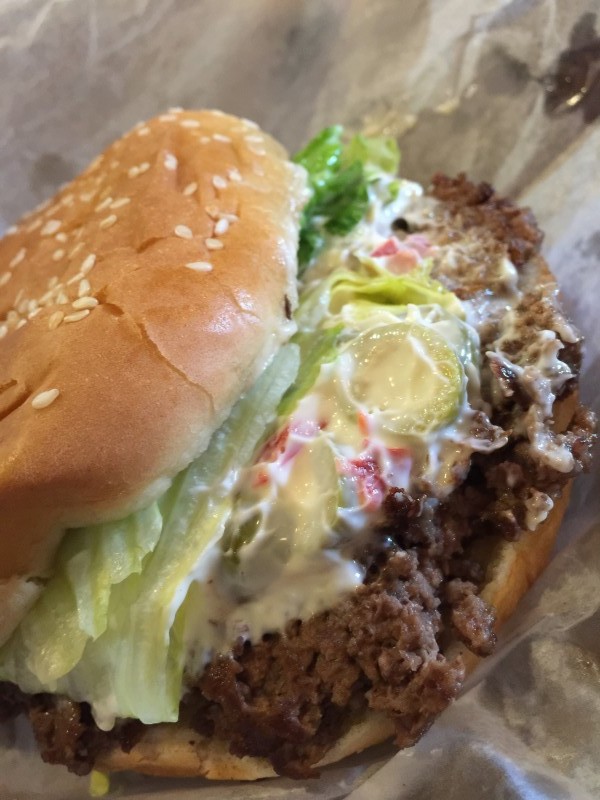 Kewpee Burgers: Serving the best olive burgers in the city, Kewpees is a long standing establishment and local favorite for lunch. A true hidden gem in downtown. When you visit Lansing be sure to give Kewpees some love.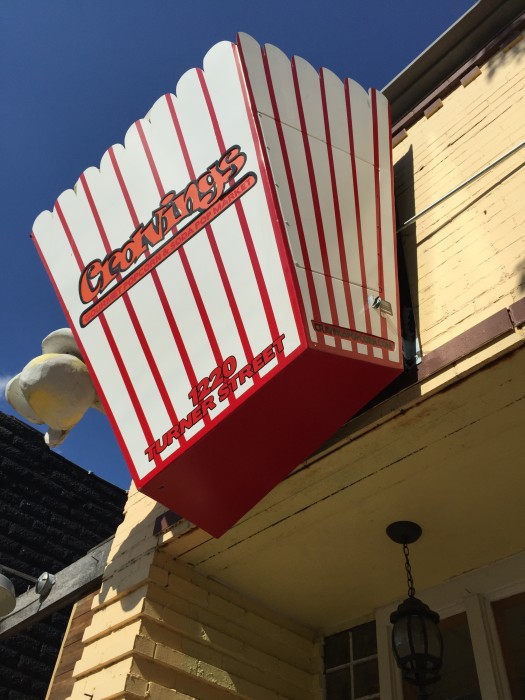 Cravings: While you are in Old Town stop in at Cravings and choose from over 20 different popcorn flavors for an afternoon snack. Each batch is popped in coconut oil and every flavor is peanut free and gluten free.
There is even a free tasting bar so you can pick your favorites before buying. I'm a fan of the Chicago Style. Other interesting flavors include Apple Pie, Bacon Cheddar Cheese, Dill Pickle, and Cherry Lemon Limeade.
WHERE TO STAY IN LANSING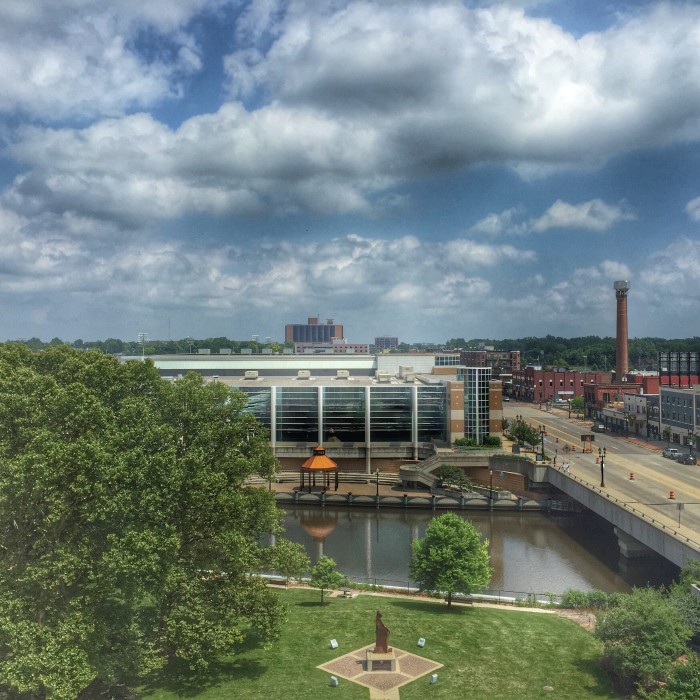 Radisson Hotel Lansing At The Capitol: Located in the heart of Lansing a stay at the Radisson allows you to be within walking distance to a number of downtown attractions. An indoor pool, free wi-fi, fitness center and valet parking are a few of the hotels' amenities.
An enclosed pedestrian bridge connects the hotel to the conference center or river walkway. TIP: Ask for a room with a river view.
OTHER IDEAS FOR CAPITOL FUN IN LANSING
Visit these other great blog posts about things to do in Lansing.
http://mrswebersneighborhood.com/2015/07/21/13-things-to-do-in-greater-lansing-with-kids-lovelansing/
http://mrswebersneighborhood.com/2015/08/14/date-night-ideas-in-lansing/
http://www.amittenfullofsavings.com/things-to-do-in-lansing/
Pin To Pinterest: