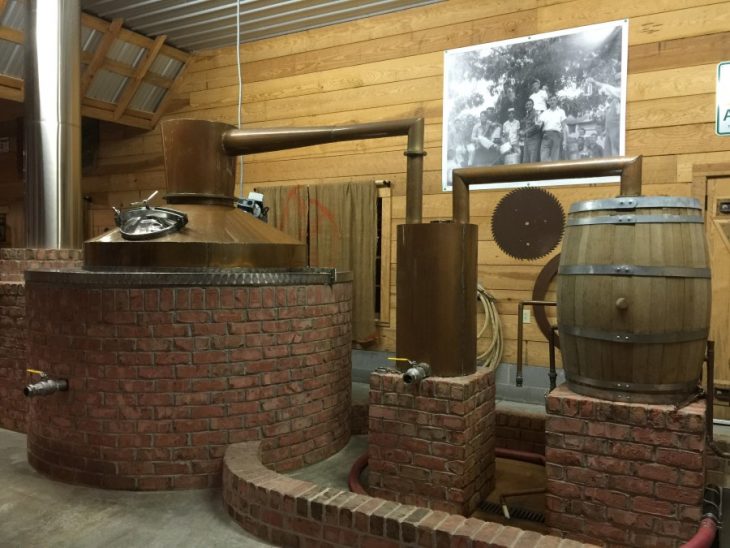 Making whiskey & moonshine in North Carolina is a multi-generational affair that has a long and deep history in the state. At Broadslab Distillery, located in the moonshine capital of North Carolina, the history continues as Jeremy Norris, owner and master distiller continues the tradition of crafting small batches of my favorite liquor.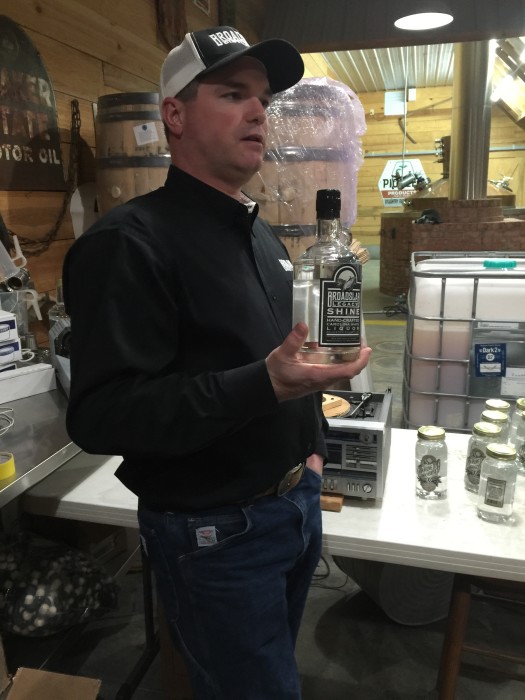 Jeremy shared a brief history with us about how Broadslab began. You can watch the video or continue past to read the recap. It's a fascinating story of facing adversity and making something new and profitable out of it.
The distillery is located on the family farm where, originally, a living was made selling fruit via an honor system at a roadside stand. That business model sustained the family for years, but then interstate 40 was built and the business dried up.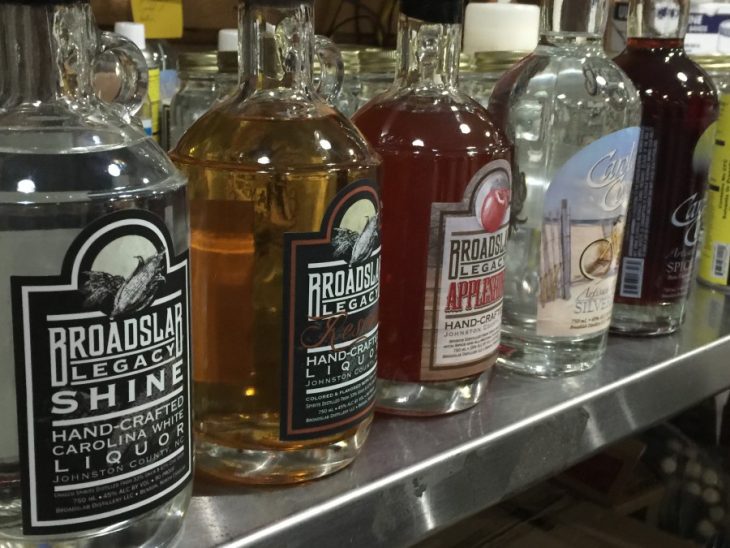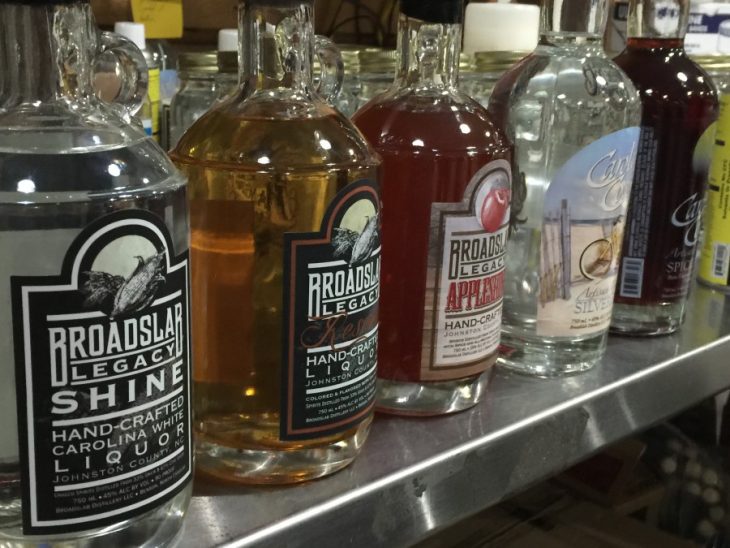 Jeremy's granddaddy went to the still at age 5, started distilling at 13 and bootlegged up until 1950's when he quit, but he shared dozen of distilling and bootlegging stories with Jeremy which peaked his interest. By the time Jeremy was in high school he was making wine and distilling whiskey. No one thought twice about a teenager making his own spirits. The area has a rich history of whiskey making and if your family is from the area you have ties to the tradition.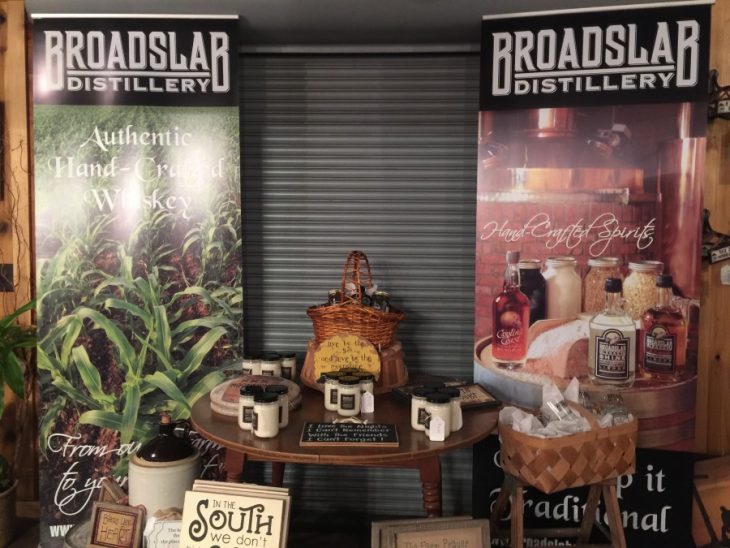 When people quit coming to the farm and the produce business died Jeremy's granddad gave him the idea of starting a moonshine museum and putting in a still. At the time Jeremy didn't have the capital to make the investment, but after he got up a bit in age he purchased 60 acres of the farm property and tended it. After two years he realized that you can't farm small in America and make a living so in 2007, he decided to run with his granddad's idea.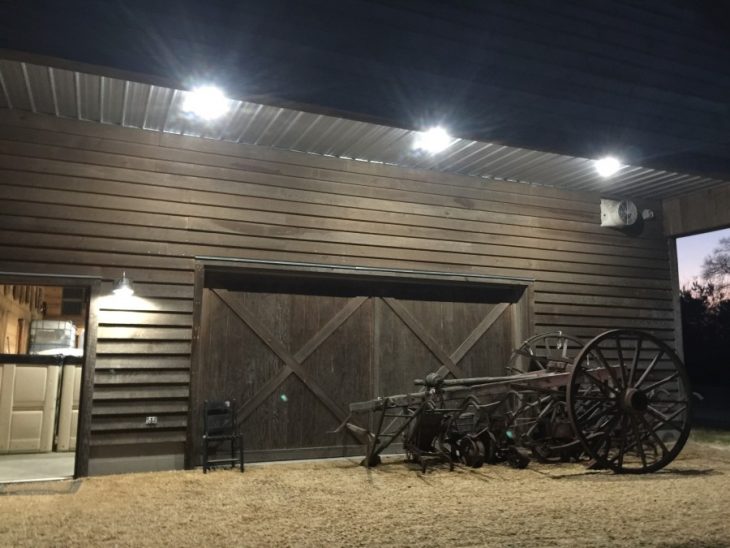 In 2008 he built the distilling barn and still from scratch. It took him four years to put together the entire infrastructure for the business, was licensed in 2011 and went to market on August 1st, 2012. From there, Broadslab has quickly become one of the best distillers in the state.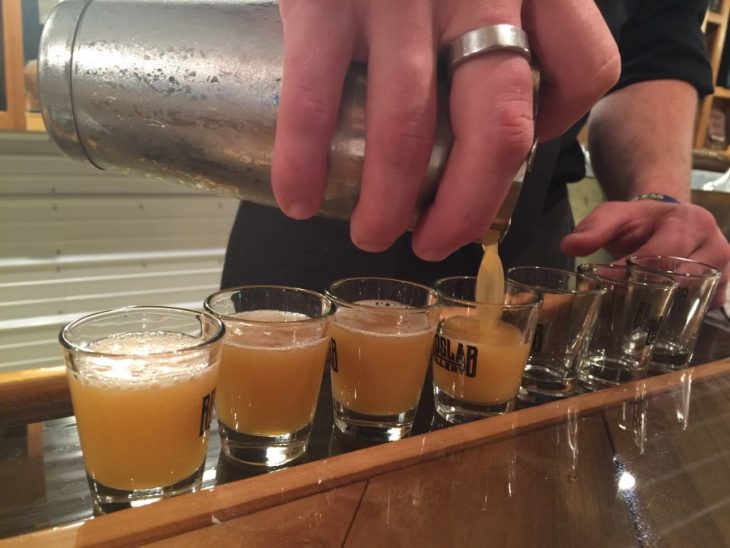 After our tour we headed back to his granddaddy's house, which has been converted into a tasting room and gift shop, to try what Broadslab has been crafting. For our group Jeremy invited Jordan, mixologist at Chef and the Farmer, to mix up any cocktails of our choice.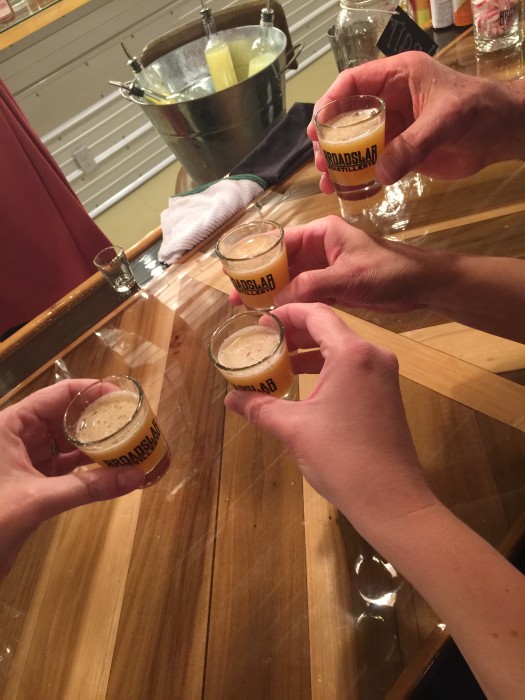 Of course, my first choice is always an old fashioned. Jordan gladly mixed one up for me and even added a little flare to top it off.
Broadslab whiskey bourbon is good, but the AppleShine was, hands down, my favorite!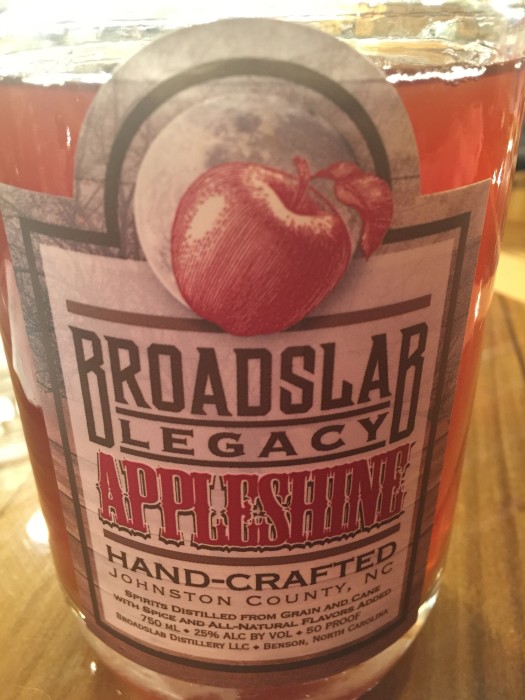 The next time you find yourself in the moonshine capital of North Carolina be sure to stop by Broadslab Distillery for a cocktail and a tour.
disclaimer: I'd like to thank Johnston County for inviting to experience Broadslab Distillery.