While Em & I were in Indy the one place that we absolutely wanted to go was the Indianapolis Zoo. The zoo, located near downtown Indy, is the perfect place to spend the day.
When we made plans to go to the zoo I thought we would only spend about 2 hours there. As we were leaving the zoo I was shocked to realize that we had spent almost 4 hours exploring the zoo.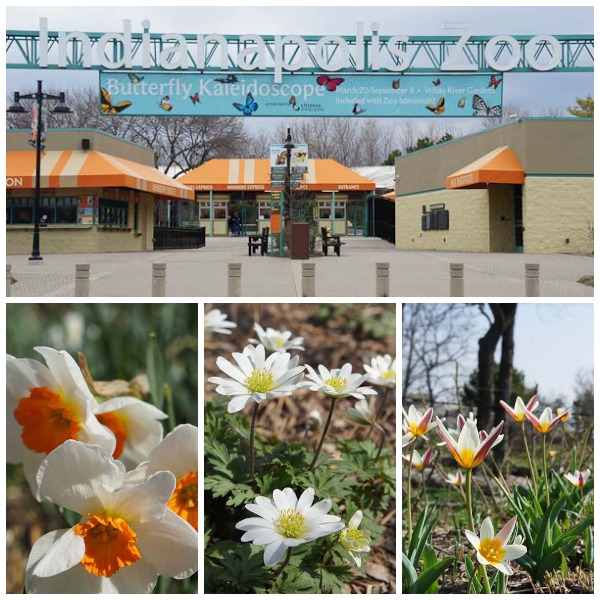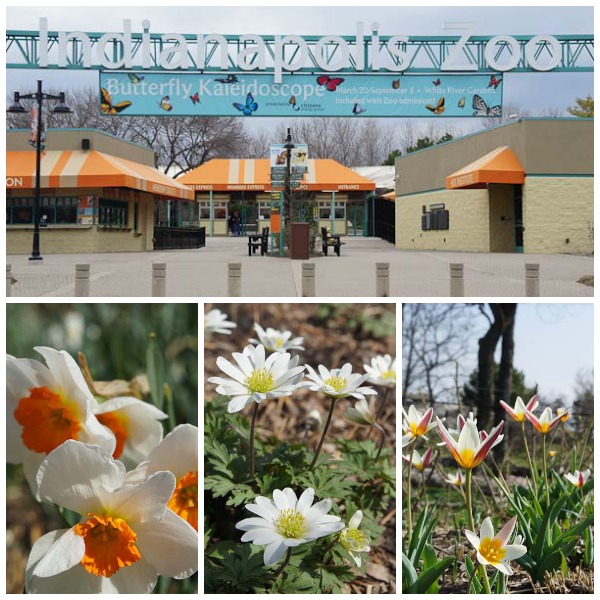 (I couldn't resist flower photos. Things were still dreary & under snow at home…I was THRILLED to see spring flowers.)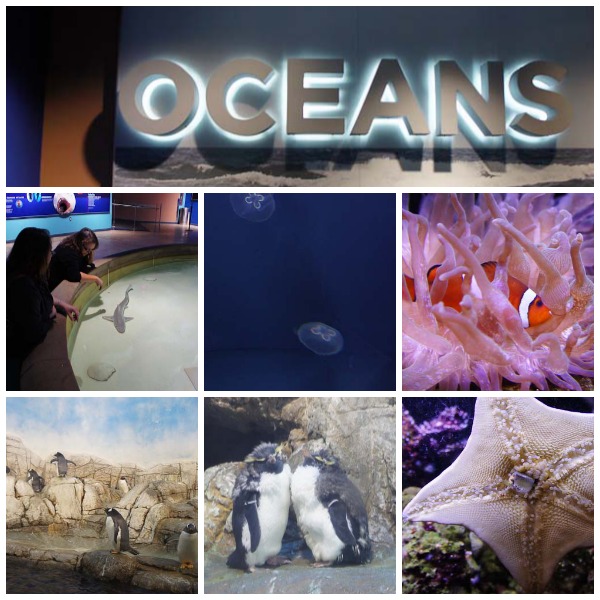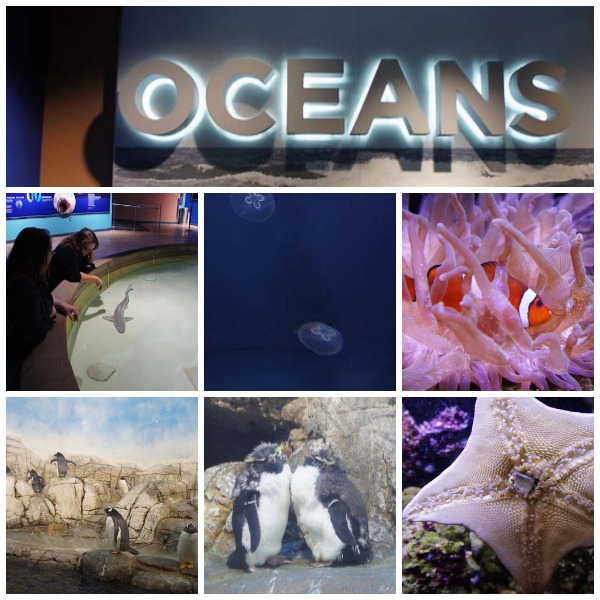 We arrived at the zoo as soon as they opened and we were able to park right next to the entrance. Arriving that early also meant that we didn't wait in line to buy tickets. Of course, it helps that we visited on a weekday when things tend to be a bit slower.
Walking into the zoo the Oceans aquarium is immediately in front of you. This building houses fish tanks, penguins, and a shark touch tank. The shark touch tank is really cool. Yes, I touched a couple of sharks, they are very gentle creatures and small.
The sharks actually feel very silky. No worries about wet hands from touching the sharks. There is hand washing and drying stations available.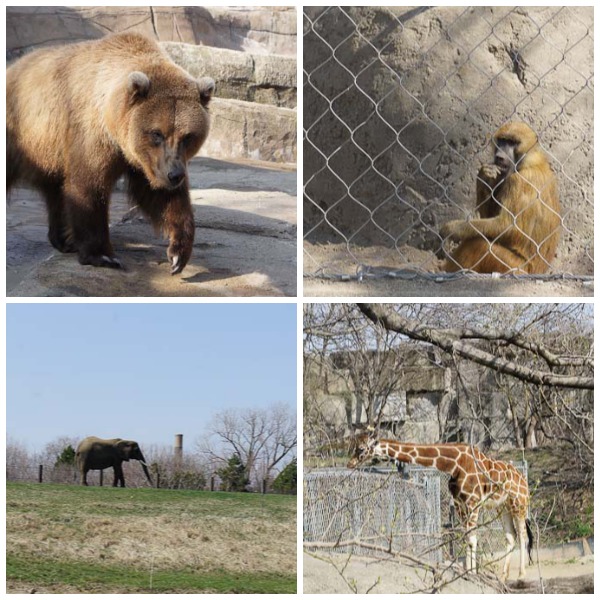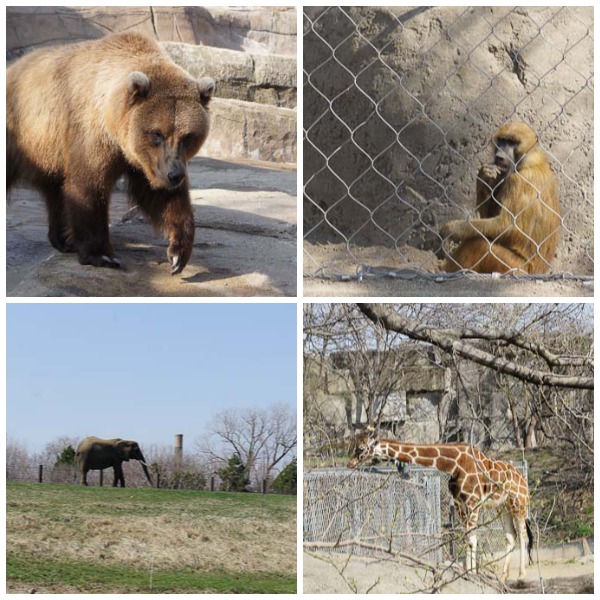 After our shark experience we ventured over to the dolphin show. The show is housed in a nearby building. We were early to the show so we decided to check out the Forests area while we waited. The Forests area has monkeys, tigers and bears, oh my.
We enjoyed watching the brown bear. He was very active while we were there. Usually when we go to a zoo the bears are sleeping so it was nice to see one up and moving.
The dolphin show is worth watching (unlike the Dolphin show at the Atlanta Aquarium, which I highly recommend you skip…I digress). Informative information about the dolphins is shared as well as the dolphins showing off their tricks and splashing the audience.
The show lasted about 20 minutes. During busy months you'll want to request a timed ticket to the dolphin show when you arrive at the zoo.
After the dolphin show it was time to make tracks to the Plains region and one of my favorite animals, the giraffes! During certain times of the year you can feed the giraffes. I have done that at other zoos and it's a lot of fun.
As we slowly made our way back to the car we noticed a Budgie Aviary that we had missed on our first pass through the zoo. I'm so glad we didn't miss it on our way out.
We both LOVED the aviary. You are actually in the building with the birds flying all around. Budgies are so stinking cute. It kind of feels like being plopped into the middle of a Disney movie.
I'm thinking of Beauty and the Beast or Snow White, not Thor or Iron Man, lol. And no, we didn't get pooped on during our visit…yep, I knew you were wondering.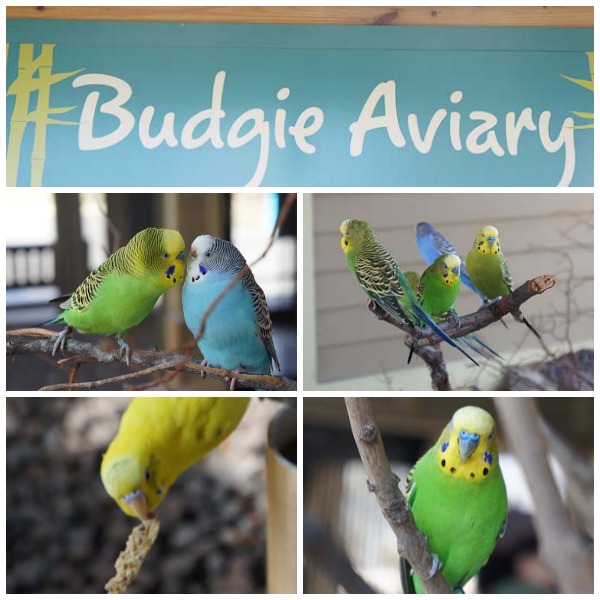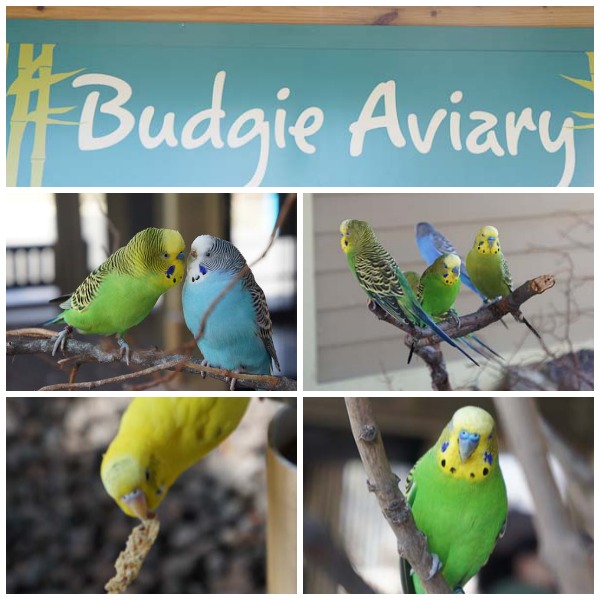 We spent so much time watching the budgies fly around. They land right next to you so you are able to see all their color variances and little details. You can even buy budgie sticks and feed them. We had so much fun. I think kids of all ages will enjoy it.
After the aviary it was time to make our exit from the zoo. Surprisingly, more time had passed than I scheduled which meant missing other activities, but it was completely worth it. It is definitely a zoo we would visit again.
KNOW BEFORE YOU GO
TIPS
Buy tickets online to save money

Reusable water bottles are allowed in the park. You can refill them at drinking fountains to save money on drinks.

Go early in the morning when animals are usually the most active
COST AT GATE
Adults: $32.75
Seniors (over 62): $30.75
Children (2-12): $28.75
*Can save on tickets if you buy online.*
PARKING
Available on site. Cost is $10.
LOCATION
1200 W. Washington St.
Indianapolis, IN 46222
Learn more at http://www.indyzoo.com
Pin Indianapolis Zoo To Pinterest