Way down in Southern Indiana, just north of the Ohio River and barely a hop from Louisville, KY, is a town called Corydon. This town is proud of its history, especially the fact that it was once the capital of the Indiana Territory many moons ago! Now, however, it's best known for its caves and caverns. Cave and cavern stories are for another day because I need to tell you about all the things to do in southern Indiana above ground!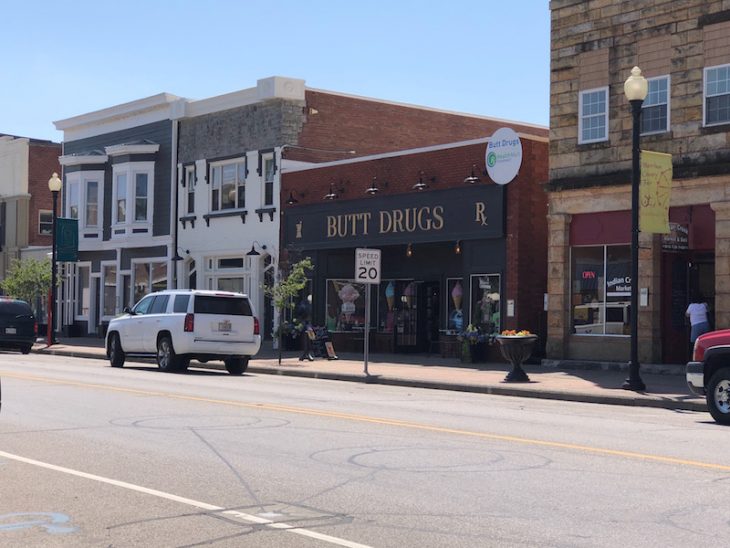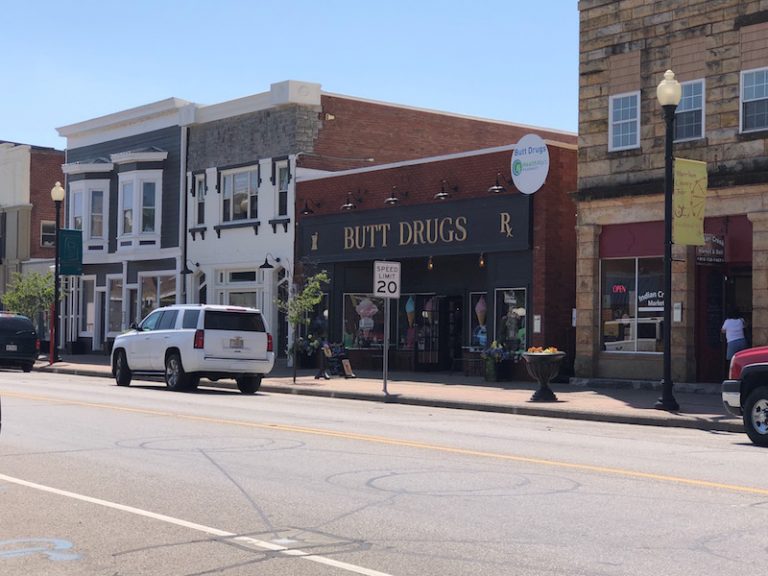 Our Suggestion For Things To Do In Southern Indiana – Corydon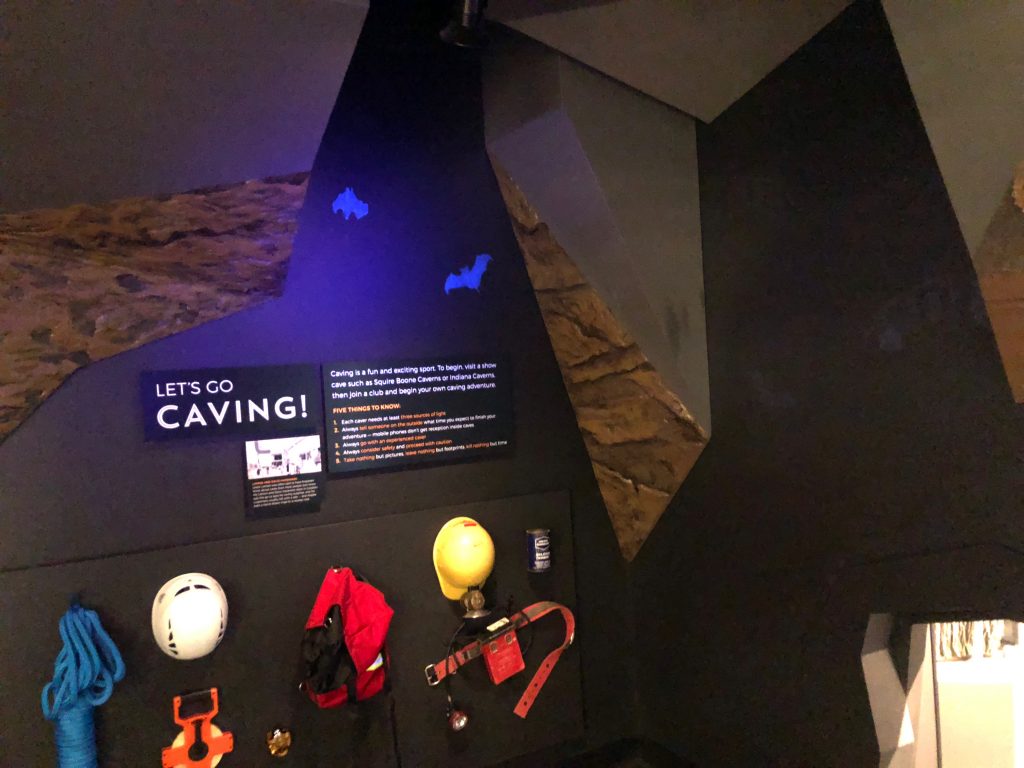 Harrison County Discovery Center
Let's start right downtown at the Harrison County Discovery Center. It is Corydon's newest attraction, located in the historic Harrison County Jail. You and the kids can experience the history, science, and people of Harrison County through high-tech, interactive learning.
Explore the caves without actually leaving the building. Soak up some of the incredible history Corydon boasts, including one of the only Civil War battles fought north of the Mason-Dixon Line. It's the perfect place to keep both kids and grownups engaged!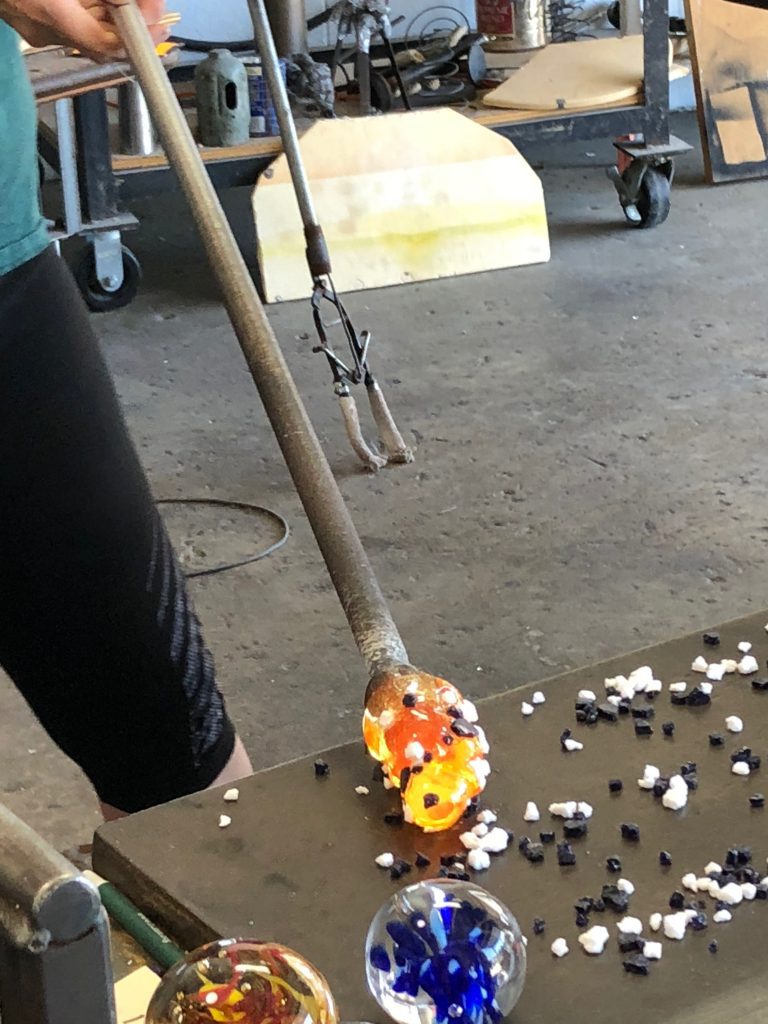 Zimmerman Art Glass
If you're looking for some deep-rooted Corydon natives, look no further than Zimmerman Art Glass. This family-owned business is five generations strong. They hand make a whole range of glass products from paperweights to olive oil bottles, and so much more. You can order something custom made, and even catch a glass blowing demonstration.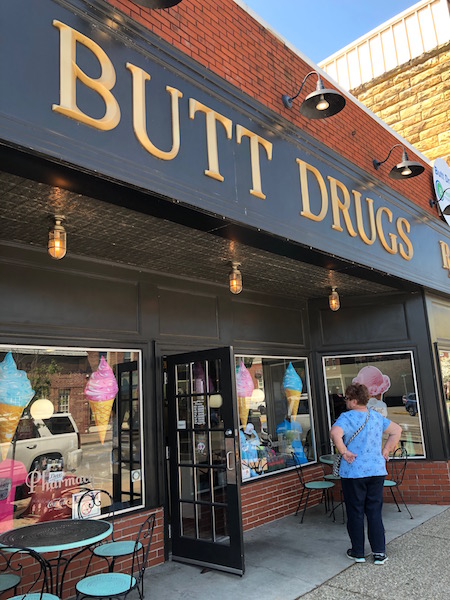 A Visit To Butt Drugs Is The Perfect Photo Opp
Speaking of family-owned businesses, Butt Drugs is another must stop shop. This family didn't let their… unique… name get in the way of their success. It all started in 1952, and while it continues to be a pharmacy, it's so much more than that. It's a great place to grab up a souvenir while sipping on a delicious Black Cow malt or licking some Velvet Ice Cream from a gourmet pretzel cone. Meanwhile, your prescription will be filled with care and promptness. Now that's my kinda pharmacy!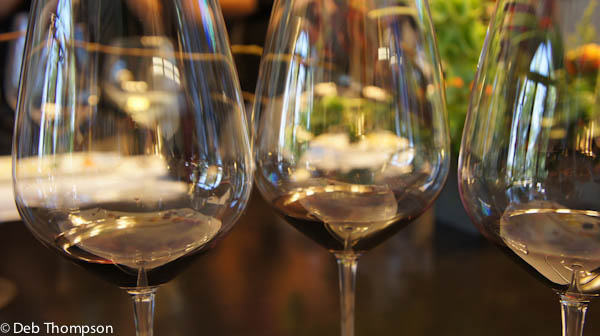 Say Cheers At Local Wineries
Corydon also boasts some award-winning wineries. Scout Mountain Winery could double as your place to stay with The Hideaway Bed & Breakfast on site. Another family-owned business, Scout Mountain Winery sits on 35 acres, and has 100 apple trees right alongside their vineyard. Take a tour, enjoy free wine tastings, and don't leave without a loaf of homemade bread.
Turtle Run Winery brings in tourists for more than just their wide array of wines. People also flock to Turtle Run because of the turtles! An abundance of turtles roam the area, adding to the incredible scenery. The very knowledgeable owner, Jim, is known for his crazy tours that every wine lover will thoroughly enjoy.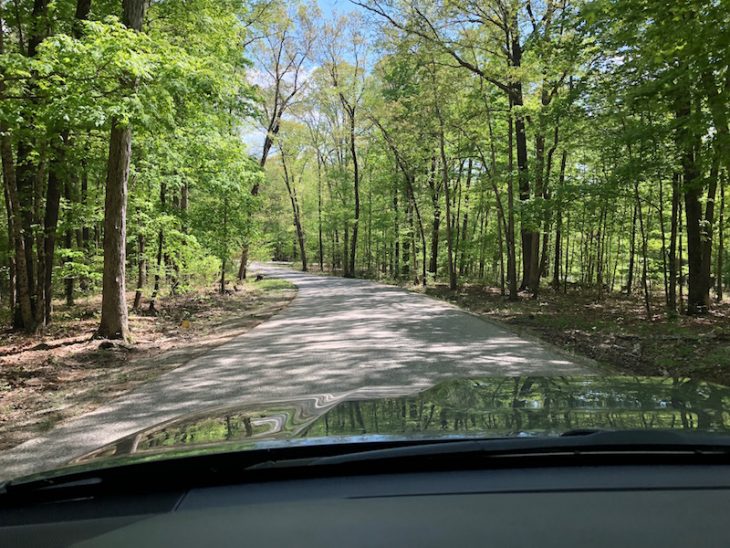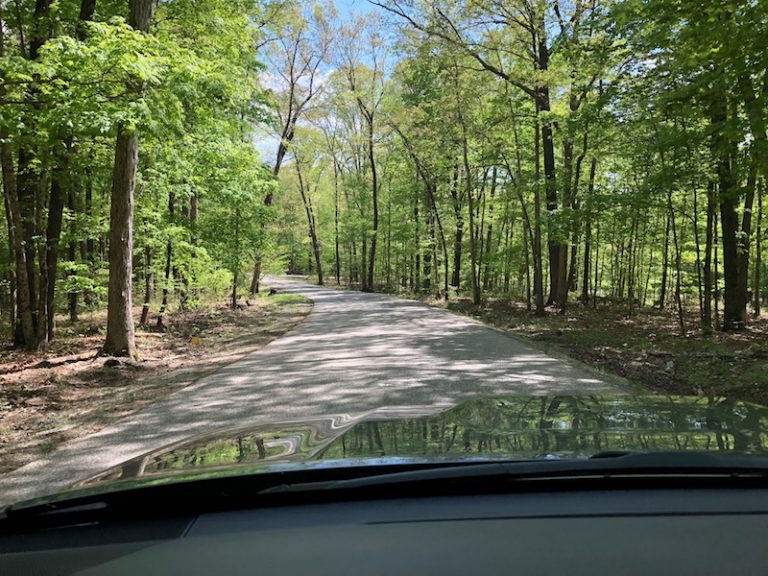 O'Bannon Woods State Parks
If you have your RV, want to stay in a cabin, or just want to pitch a tent, O'Bannon Woods State Park is a great place to stay the night. You'll also enjoy spending the day hiking trails, horseback riding, fishing, visiting the Nature Center, and cooling off at the Family Aquatic Center. There are also several events held at O'Bannon throughout the year to keep you coming back.
Southern Indiana Cave Trail
Don't leave Corydon without visiting at least one of the famous caves. I recommend Marengo Cave. It's great for families with its easy walking tours, but also caters to the more adventurous with their cave exploring trips. They even have what they call "The Crawl" for the caving experience without the muddy mess. Jump over to Exploration America to read about the underground experiences you can have in Corydon.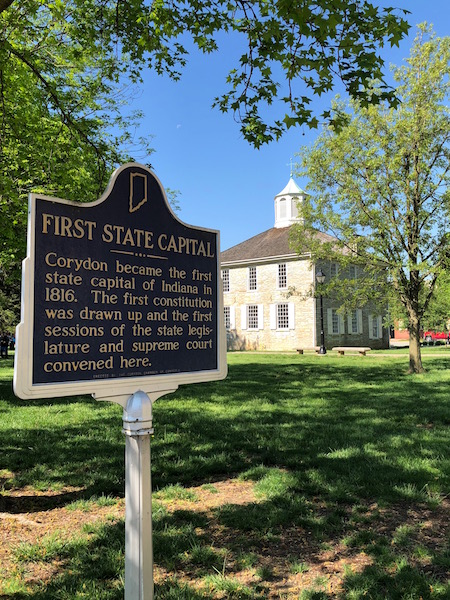 Learn More Things To Do In Southern Indiana
There's just so much to do in historic Corydon. The people of Corydon are proud of their heritage, calling Corydon "Indiana's Hometown." It has the small town feel we all crave while offering a wide range of entertainment.
Looking for more travel destinations? Check out my list of things to do in Roswell, NM!