This list of Things to do in Roswell, NM comes from my love of all things paranormal and alien! I first went in search of aliens and ufos about five years ago. We were driving from California back to Michigan and I convinced Alan and Em that we should detour to Roswell.
I wanted to see what all the hype was about and if we might, by some random piece of luck, actually see something out of the ordinary. That visit was quick, we were there with just enough time to visit one of the alien attractions before they closed and then we were back on the road.
After my very brief introduction, I knew that Roswell would require me to spend more time discovering its hidden gems. I finally made it back this year and discovered so many reasons why you need to visit Roswell, NM.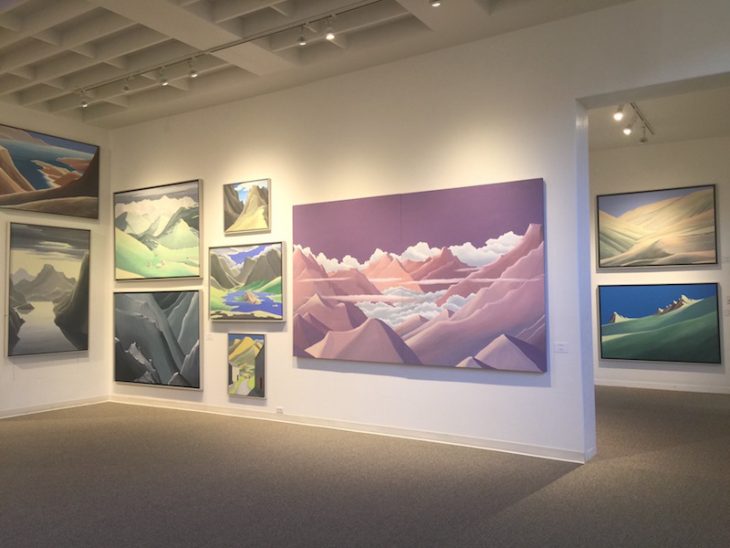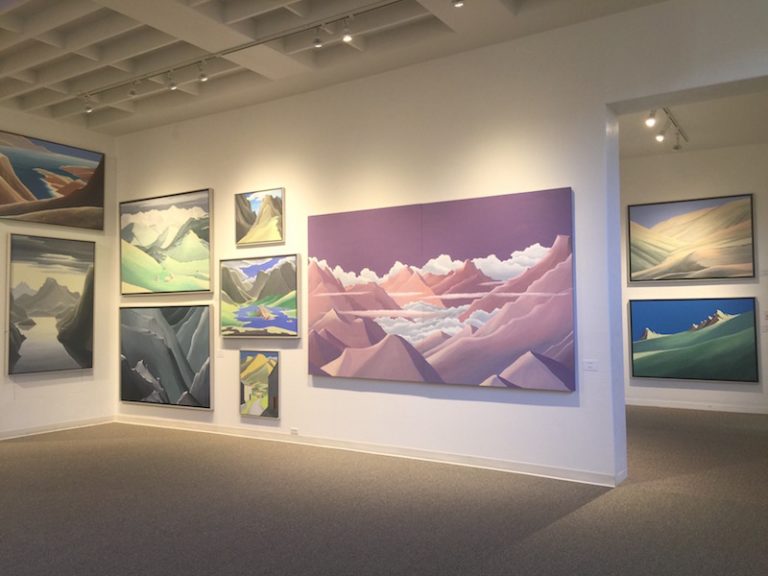 Things to do in Roswell, NM
I don't think people really expect to find anything beyond aliens & ufos in Roswell. That is what usually draws them to town, but it's the hidden gems that will leave them surprised and wanting to spend more time exploring the area.
Even though this was another quick visit I found so many gems.
We took a full day to discover as much about the city as possible before we had to head back out.
I will find time to visit Roswell when I can stay at least four days and I'm sharing why I'm so focused on that goal.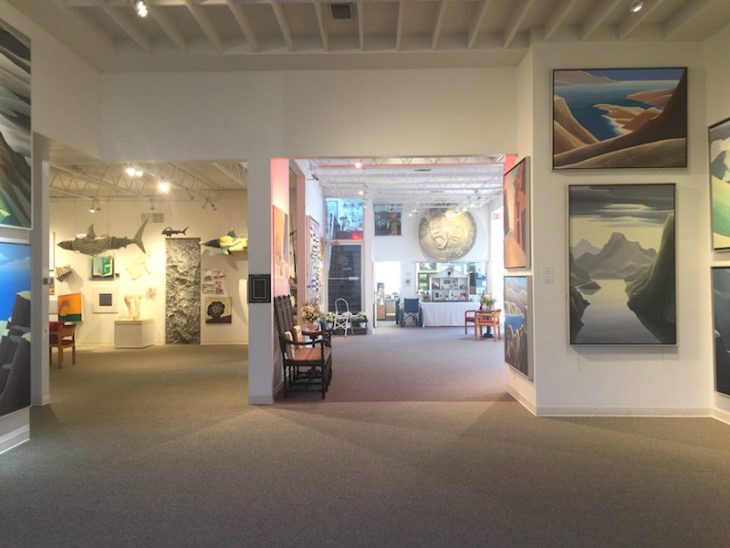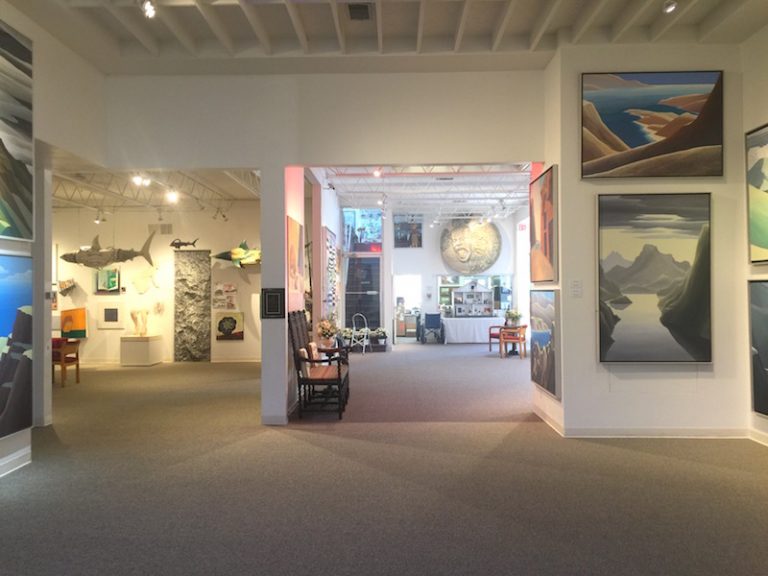 ROSWELL ART SCENE
This is the absolute last place I thought I would stumble across art museums and galleries full of nationally recognized and up and coming artists.
The art scene in Roswell was one of the most surprising finds during my visit. Who knew, in the middle of nowhere, an oasis of incredible art would exist.
There is no need to fight the crowds or pay the prices of New York City, simply visit Roswell and immerse yourself in their art scene.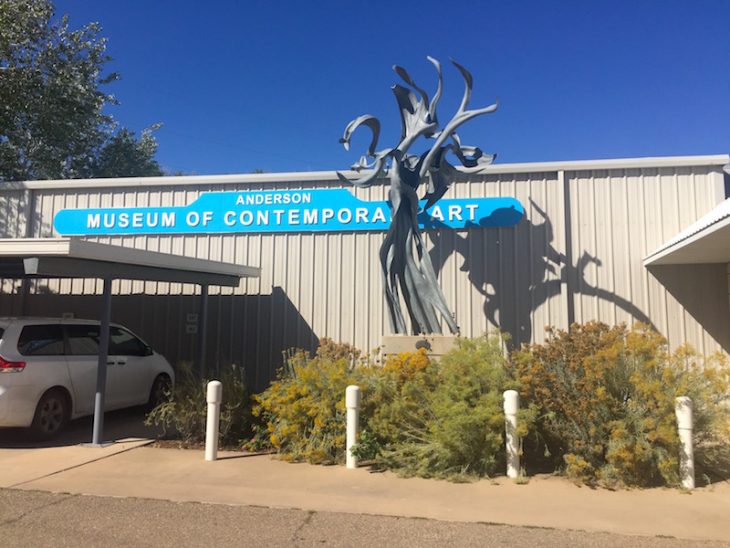 The Anderson Museum of Contemporary Art offers up 22,000 square feet of exhibit space and regularly has more than 400 pieces of art on display.
Best known for their Artist-in-Residence Program works at the museum are across the spectrum from photographs to sculptures and everything in between.
The works displayed here are all created by previous Artist-in-Residence participants and I think you'll be impressed by the museum-quality works of art on display. Free to visit.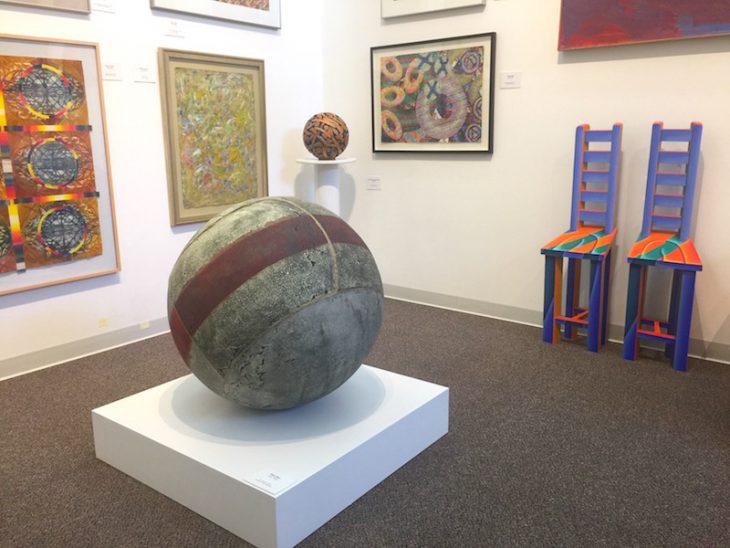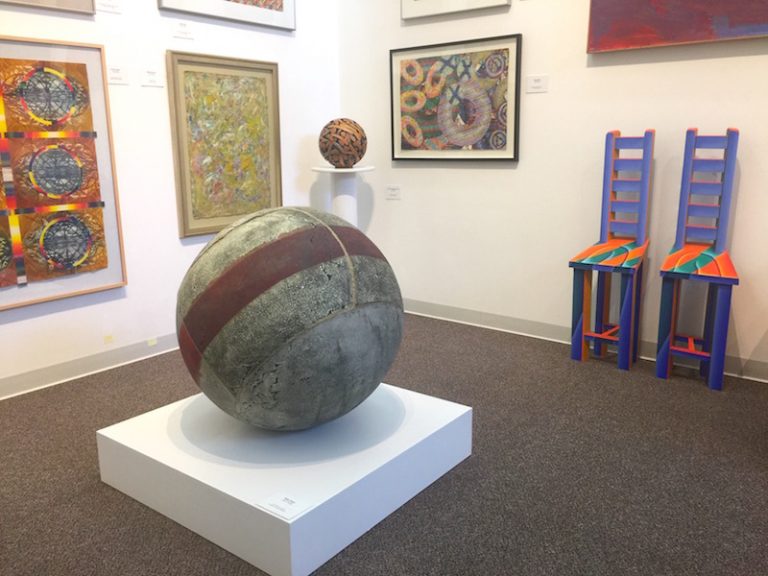 During a visit, you absolutely must make time to stop at the Roswell Museum and Art Center. The museum is the cultural and educational hub of the community and is spread across 50,000 square feet that include twelve galleries of art and history exhibits, an education center and a planetarium.
Their permanent collection has over 11,000 works of art and historical materials.
These focus on the cultural change in the Southwest. You'll find the largest and most significant public collection Henriette Wyeth and Peter Hurd.
An international print collection that dates from the 16th century to present and includes works by Salvador Dali, Eugene Delacroix, Albrecht Dürer, Hans Holbein, Robert Indiana, Alex Katz, Louise Nevelson, Pablo Picasso, Georges Roualt, and Fritz Scholder.
Contemporary artist, modernist works, local artist and world-recognized artist.
In addition to its amazing collection of art, the museum hosts a number of events throughout the year that is worth joining. Free to visit.
Reischman Park in the heart of downtown, tucked between a couple of buildings, is a hidden gem full of art and hosts a number of musical events.
It's also a great place to rest and people watch a while and it's free to visit.
While you are visiting Main Street stop in at Gallery Main Street Arts. This gallery showcases the work of local artists and covers a wide range of mediums.
Each month the Gallery hosts a guest artist whose work is featured with an opening reception and show.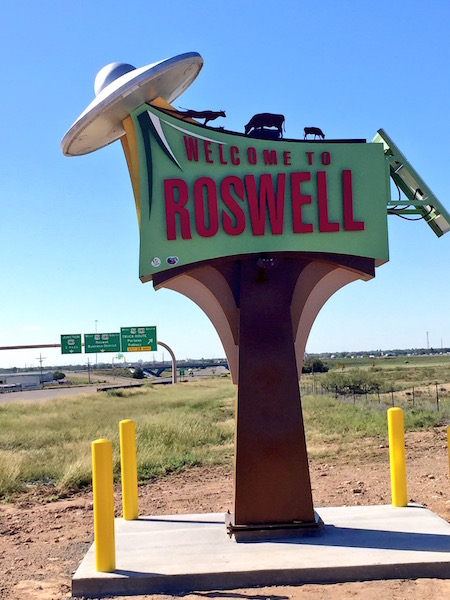 HIDDEN GEMS IN ROSWELL
"Welcome to Roswell" signs have been designed by local artists and are installed near the city limits from each direction. We stopped at the sign on the north side of town.
I LOVE the cow being picked up by the alien. Each of the four signs are different and if you have the time it definitely worth stopping at each of them.
Leprino Foods, located outside of town, is the world's largest mozzarella producer in the nation. They process 6 MILLION pounds of milk a day, about a 1/3 of the milk in New Mexico.
Their cheese is made especially for pizzeria and foodservice operators, frozen food manufacturers and private label cheese packages, but there is probably a good chance that if you order a pizza while in Roswell it will use cheese from Leprino.
Roswell Seed is the oldest, continuously family-owned business in New Mexico.
It opened in 1898 before New Mexico was even a state and has been passed down through the generations.
Located on Main Street Roswell Seed offers everything from bulk seeds for your farm to seeds for your personal garden.
They follow modern conservation practices that protect and cares for the land they use.
In addition to seeds, you can find all your modern equipment plus they sell plants, flowers, fertilizers and various greenhouses.
Basically, if you have a garden or farm you'll want to visit Roswell Seed Company!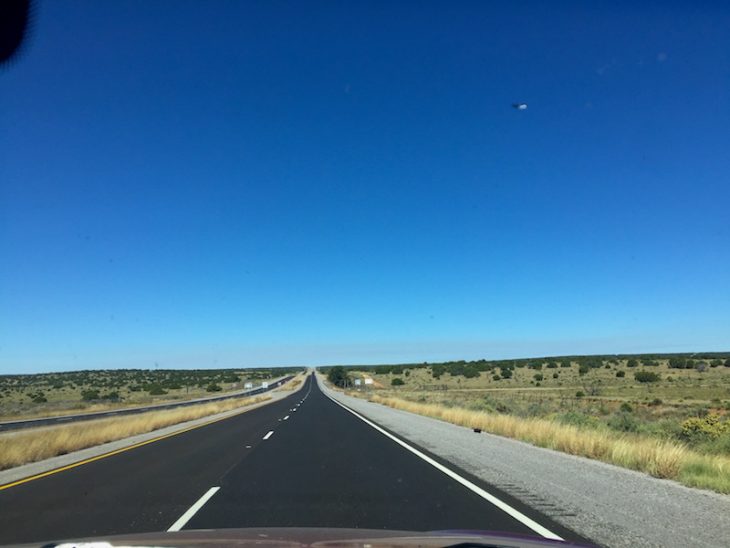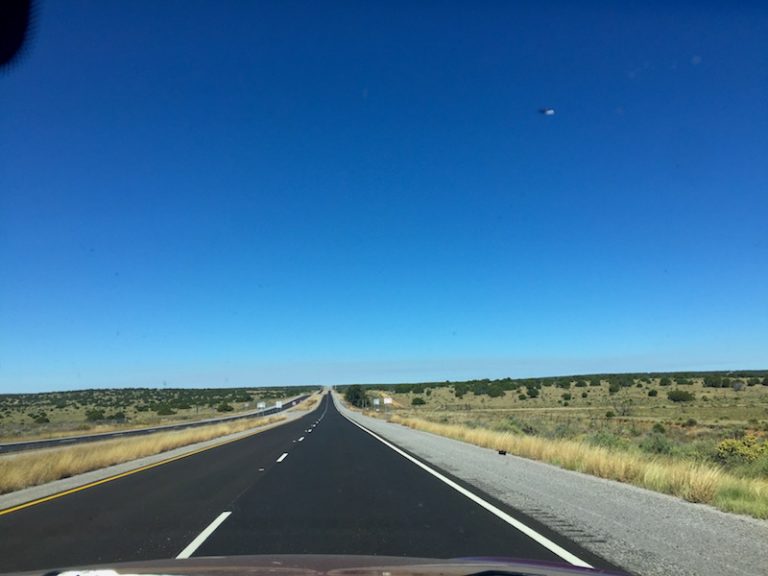 GET OUTSIDE AND PLAY IN ROSWELL
An eight-mile walking and biking path runs the full length of town along the river. The path passes through Loveless park, the zoo, golf course, tennis courts and under the railroad.
The perfect way to see Roswell at a slower pace.
Bottomless State Park is high on my list of places to visit. The park offers up incredible milky way photo opportunities as well as nine different hiking trails.
This is definitely one of the top things to do in Roswell, NM if you like the outdoors!
During April an May and in October the area is home to bird migrations. Birders will want to visit Bitter Lake National Wildlife Refuge for bird spotting.
Plus, in September they host a Dragonfly festival this will be worth checking out.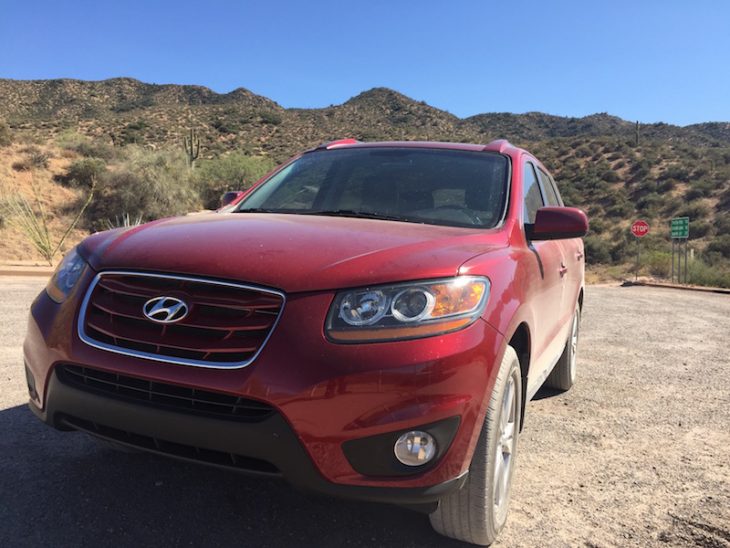 Get your adrenaline pumping by riding an ATV over 90+ foot sand dunes at Mescalero Sands North Dunes OHV area.
The dune field stretches over more than 610 acres and easily accommodates ATVs, sand rails, and dune buggies.
Other vehicles are advised to stay on the established roads and parking lot only.
If the weather outside is frightful by the end of 2018 you may be able to take advantage of the new aquatic center that is being built. It's a $20 million investment that will hopefully have some public swim hours.
HAUNTED ROSWELL
Here's a little tidbit for my friends that are interested in the haunted side of things.
During my research, I learned about old military silos that are said to have some paranormal activity.
Sadly, most of these silos are on private land and you can be arrested for trespassing, but it might be worth a drive by to see if anything "interesting" happens.
ALIENS & UFOs IN ROSWELL
This is what has put and kept Roswell on the map. It's a part of their history that they can't seem to escape even if they wanted to.
Aliens and UFOs are responsible for one of the largest festivals in the state drawing in thousands of visitors.
Streets are blocked off and everything alien/ufo comes out to play.
In fact, Josh Gates just happened to be in town for the 2017 UFO Festival so you really never know who or what you'll see.
The UFO Festival takes places at the end of June and if you think you might want to go I HIGHLY recommend booking your hotel room now.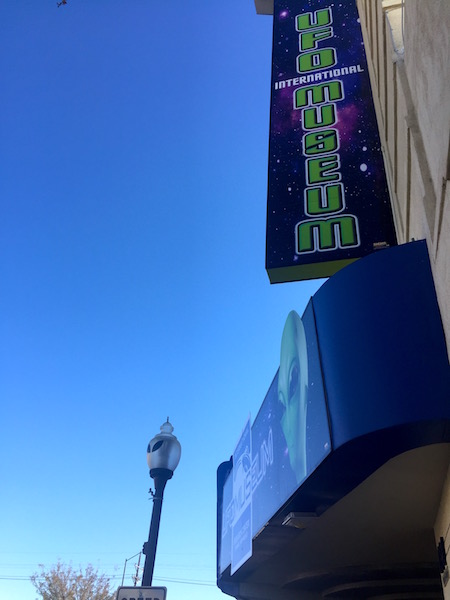 The International UFO Museum and Research Center is the largest of it's kind in the world.
Read the history of Roswell and other incidents, look and photos and immerse yourself in the otherworldly.
This is the place to go if you've ever wondered what really happened or perhaps to even answer the question "Are we alone out here?"
That is something that you'll have to answer for yourself but the museum can definitely help you draw some conclusions.
The museum is currently pretty basic with a few exceptions BUT they have just started a long-term plan to revamp and reconfigure the entire experience to make it more interactive.
I, for one, can't wait to visit the museum when they are done.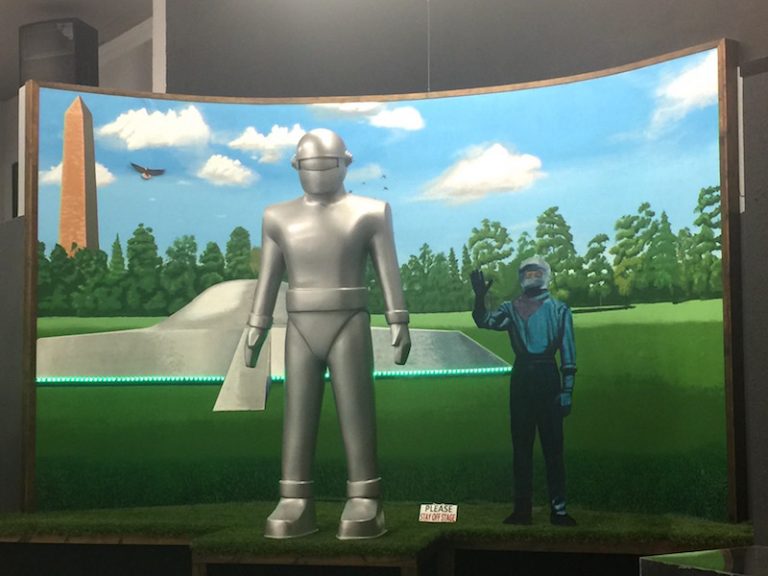 Alien Zone and Area 51 is the place to go for great selfie and photo ops. All the displays, about 20 scenes, are handmade by locals and encourage you to sit, touch, play and take photos.
This is definitely a very kitschy stop on your visit to Roswell.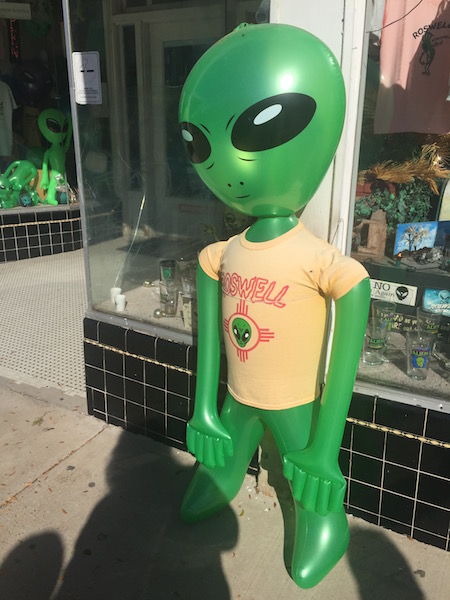 If you like a bit of the weird, odd or bizarre you'll definitely want to step inside the Roswell SpaceWalk. "Step into the temporal vortex field of the Paisley-Horvak TVG9000.
See into Roswell's past. when the future was beginning; then watch the future unfold, becoming a spectacular panorama of outer space viewed from the deck of an alien starship."
It's, um, an interesting experience and, honestly, since you're in Roswell you may as well adopt the "why not" attitude and enjoy all the town has to offer.
Roswell UFO Tours: I wasn't able to make this tour happen during my visit but I'm very interested in setting this up next time I'm in town.
This is a private tour led by top UFO Researcher, Dennis Balthaser. Mr. Balthaser will take you to over 20 locations around Roswell where you can search out and find your truth about what really happened in Roswell in 1947.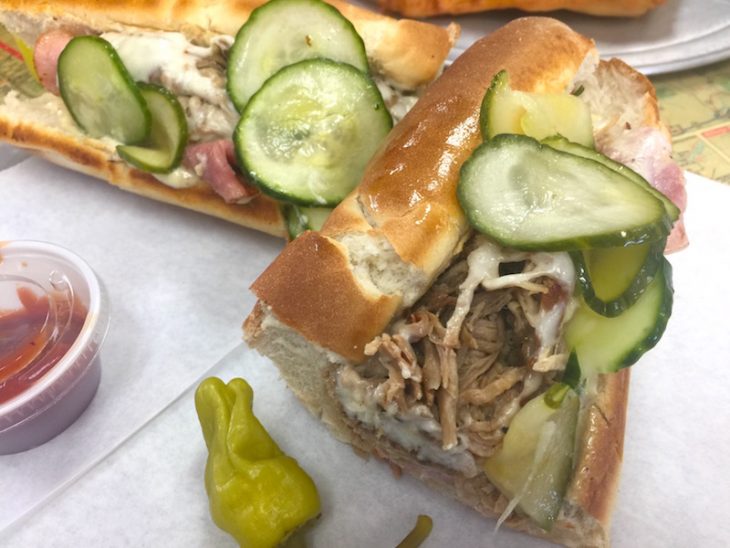 ROSWELL EATS AND DRINKS
Cowboy Cafe-Uniyou'llatery with excellent breakfast food and coffee.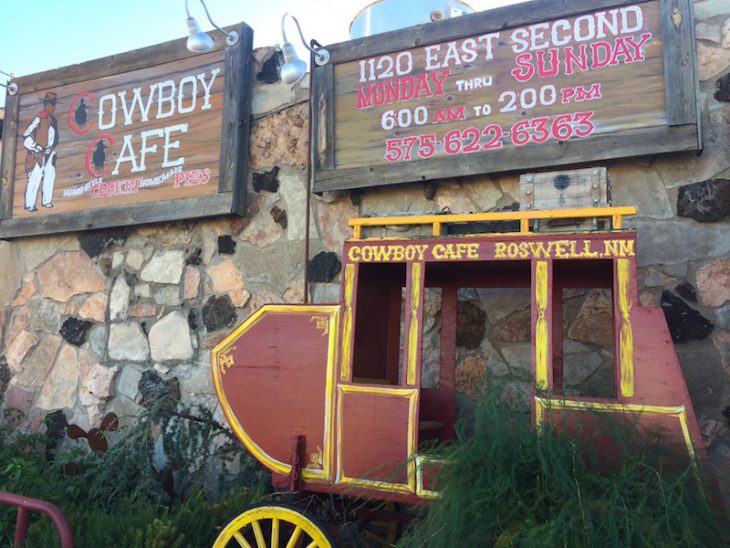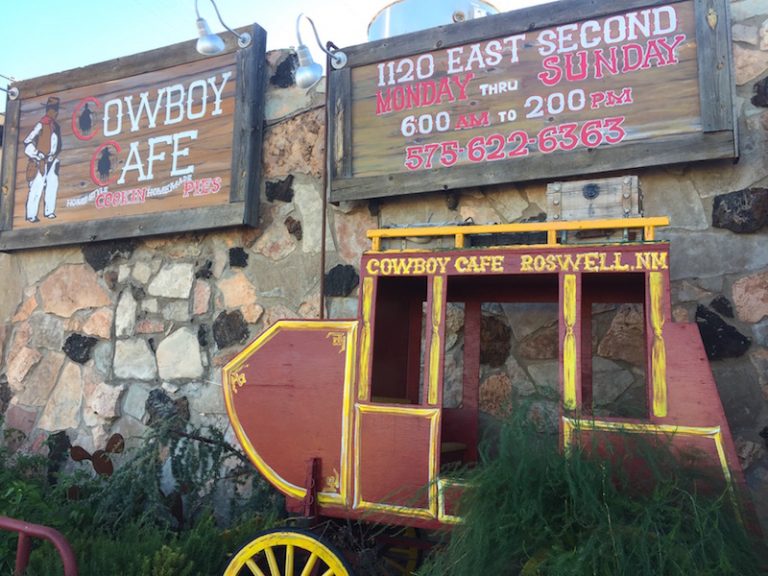 Pecos Flavors Winery & Bistro is the place to go for all your foodie souvenirs. They have a selection of New Mexico made products including coffee, green chili foods, sauces, chocolates, pecans, pistachios, cheeses, and, of course, wine. In fact, more than a dozen wine labels and over 80 different varieties and blends.
Stellar Coffee Co will gladly feed your caffeine addiction. Plus comfy seating and an eclectic mix of art on the wall will make you want to stay a while.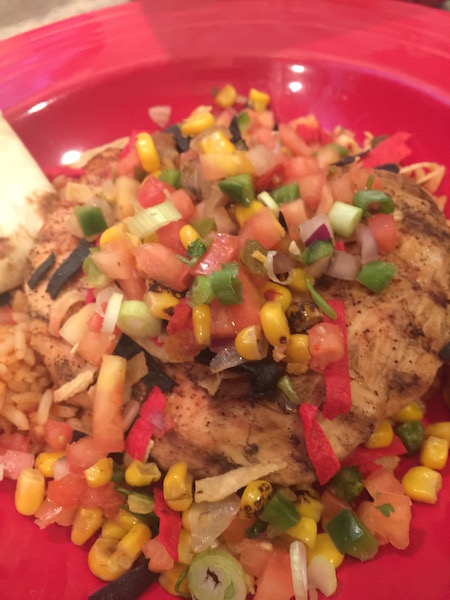 Peppers Bar & Grill for a casual atmosphere and southwestern cuisine.
Big D's Downtown Dive for delicious sandwiches, perfect for lunch.
Two local foods that you'll want to take home if they are in season are pecans and red or green chilis.
Roswell is well known for all three and you'd be remiss not to take a taste of Roswell back home.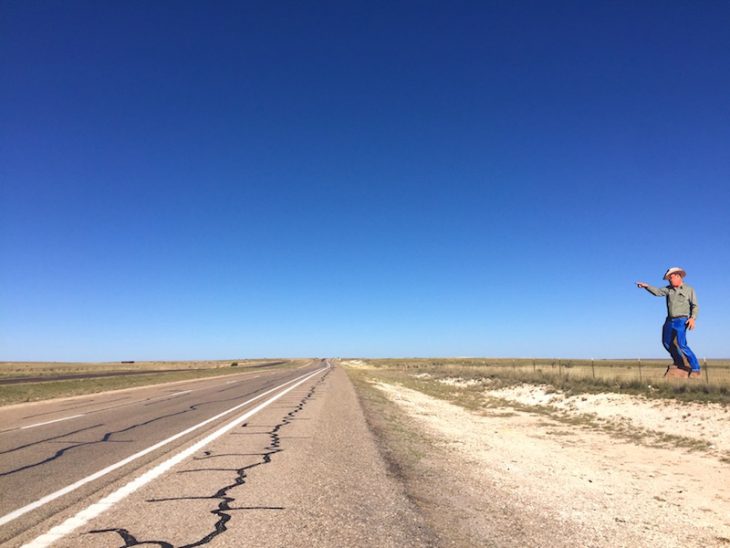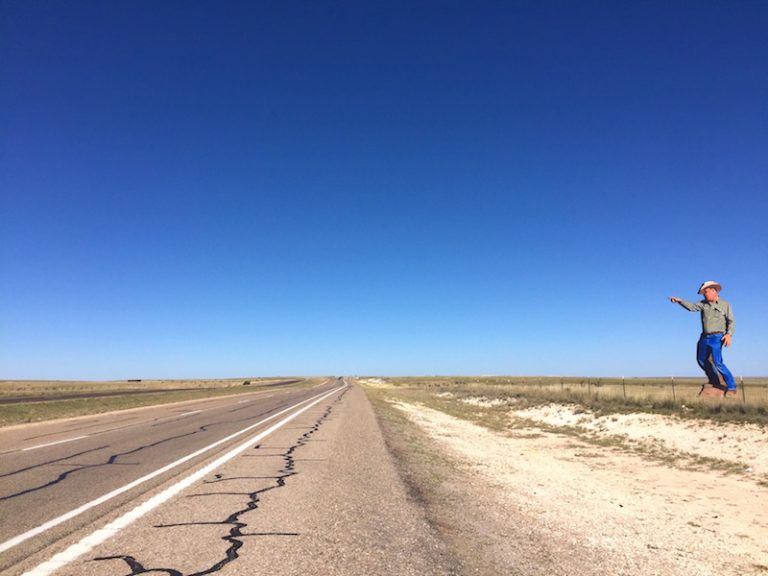 HOW TO GET TO ROSWELL, NM
Of course, you can fly into the local airport and if you are short on time that is probably the best route. There are a number of airlines that service the region.
However, where is the fun in that?
If you have the time a road trip will make you appreciate Roswell a whole lot more.
The town is located pretty much on the way to nowhere.
Getting there by car requires miles and endless miles of a stark, flat desert landscape that leaves you wondering if you're ever going to get where you're going or if you've passed through a veil and are now in the upside down.
However, the road trip journey is part of the discovery and one that shouldn't be missed, in my opinion.
There is a certain beauty to the desert landscape, it awakens your senses and makes you see beyond the endless browns and tans.
By the time you arrive in Roswell you are thrilled to be back in civilization, but it also has you looking to the horizon wondering what lays beyond.
WHERE TO STAY IN ROSWELL, NM
We stayed at the Candlewood Suites just north of downtown. I appreciated the kitchenette and the beds were comfy. Location is perfect and is near all your typical brick and mortar retail stores.
All the major hotel brands are represented in town so if you have a preference of one over the other they are most likely there.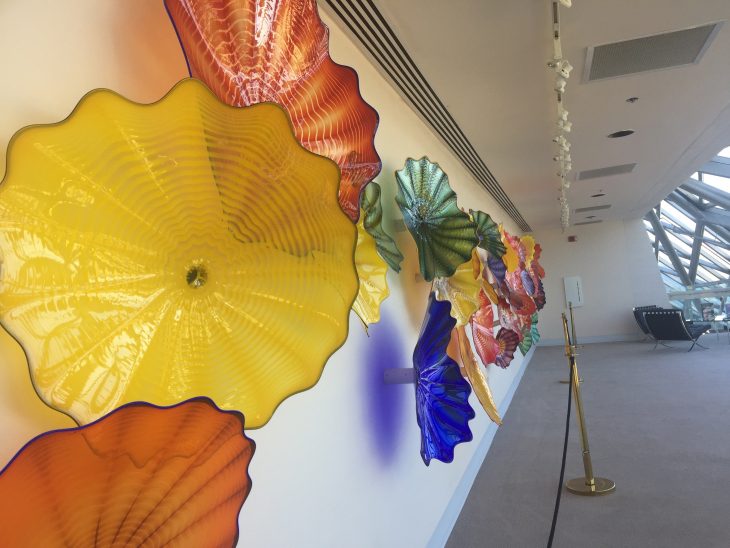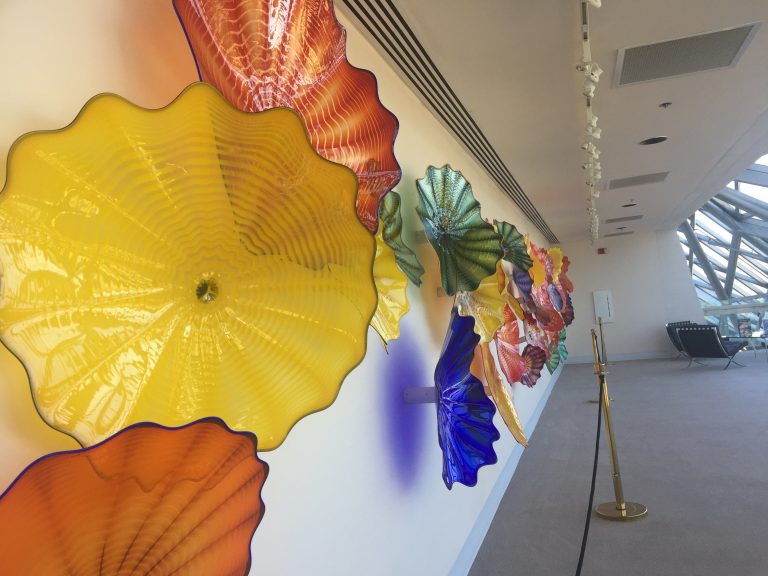 WHAT TO SEE BEYOND ROSWELL
If you have a few extra days be sure to check out these, sorta, nearby recommendations.
Find good eats in Albuquerque (200 miles)
Enjoy a getaway to nearby El Paso, Texas (200 miles) Yes, I think it's worth the drive 😉
LINCOLN (57 miles): Ran by park service, looks like a town complete with the visitors center and general store, still a bullet in the wall that was shot at Billy the Kid.
RUIDOSO (75 miles): Located in the Sierra Blanca mountain range this is a nod to Aspen or the like. It has that ski-town feel and is very fun and welcoming. Definitely worth a visit. You absolutely MUST stop at Sacred Grounds Coffee, this was, by far, our favorite coffee stop during our entire trip.
ALTO (80 miles): Spencer Theater/white modern theater on top of a mesa, filled with Chihuly Glass. Free Tours.
CARLSBAD CAVERNS (96 miles): Hidden beneath the surface are more than 119 caves of all sizes. This is also the summer home of a massive bat population and people travel from all over the world to experience the bat flight as 1,000s of bats exit the cave for their nightly hunt.
WHITE SANDS NATIONAL MONUMENT (133 miles): All the info you need about planning a trip to White Sands can be found here. What I will say is that you definitely need to bring or rent a sled and enjoy time sliding down the small dunes. So. much. fun.
***Pin Why You Need To Visit Roswell, NM To Pinterest***