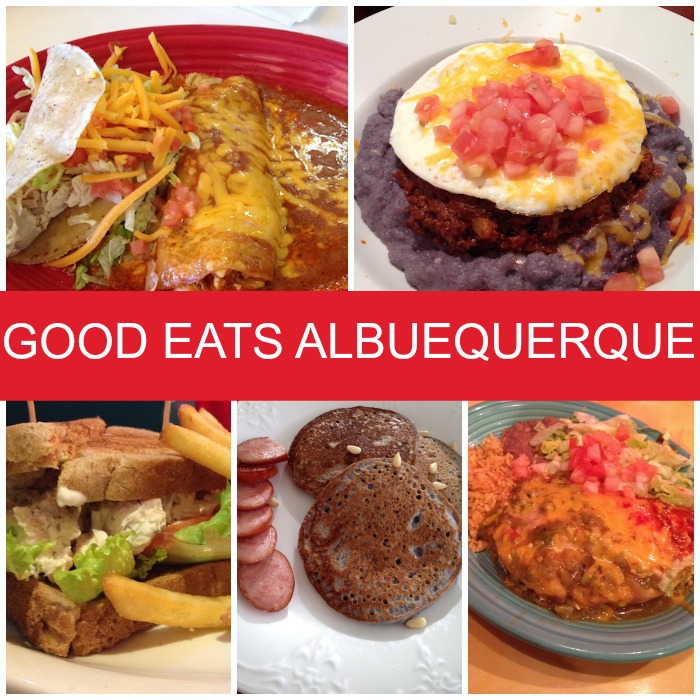 Did you know that New Mexico is the only state in the country that has a State question: Red or green? Don't be surprised if you hear this question from your waitress when ordering at a restaurant. Red sauce or green sauce is really the question. Of course, if you're from New Mexico you might answer this question with Christmas, which is a mix of the red & green.
I had Christmas twice while visiting the area and even though it was a bit hot for me (disclosure: it's almost like I'm allergic to any heat in food, my family enjoys making fun of this trait) it was still delicious.The level of heat varies by dining establishment, but if you like some heat in your food you'll love having the option of red, green or Christmas. Of course, if you fall into the no heat camp you can order without any sauce which if my plan for future visits.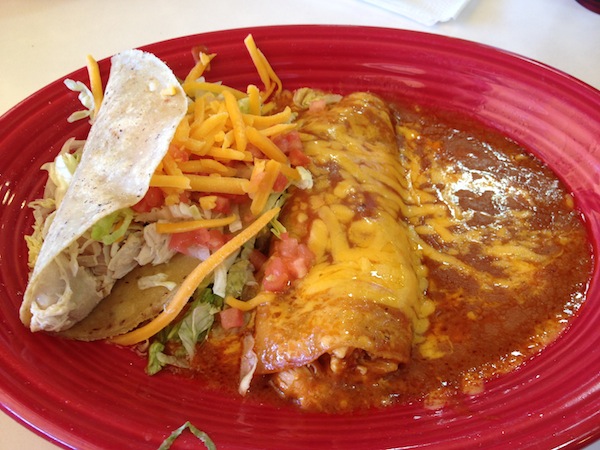 Our first introduction to Red & Green was at Russell's Truck and Travel Center near the Texas and New Mexico border.The first time I had Christmas sauce I didn't have any reaction to the spice and really enjoyed my meal. Of course, I had a pretty serious cold and I think that helped me not taste the heat.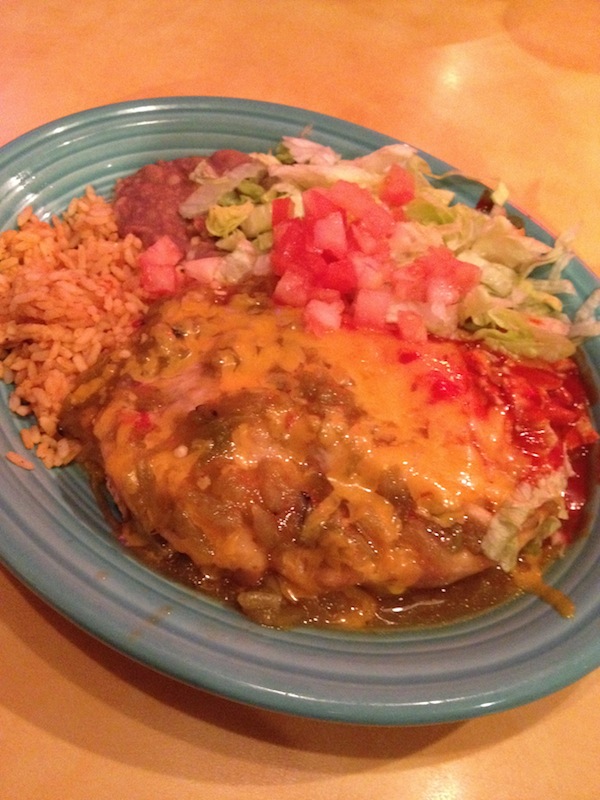 Our next Christmas experience was at Garcias Kitchen in Albuquerque. The food was served quickly and it was delicious! I ordered the blue plate special for $6.95. A generous portion of food for a great price. Of course, by this time my cold was gone and the Christmas sauce caused me to break out in a sweat.
There are many other great eats in Albuquerque and we were pleasantly surprised with all the dining options.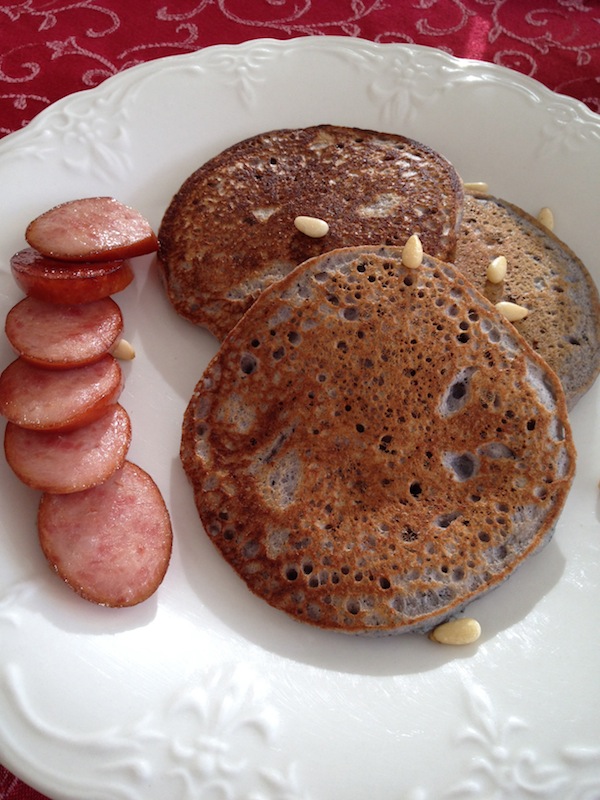 Bottger Mansion: We had blue mesa pancakes and they were so good. This was a first for us, but hopefully won't be a last. I'm going to try making these pancakes at home.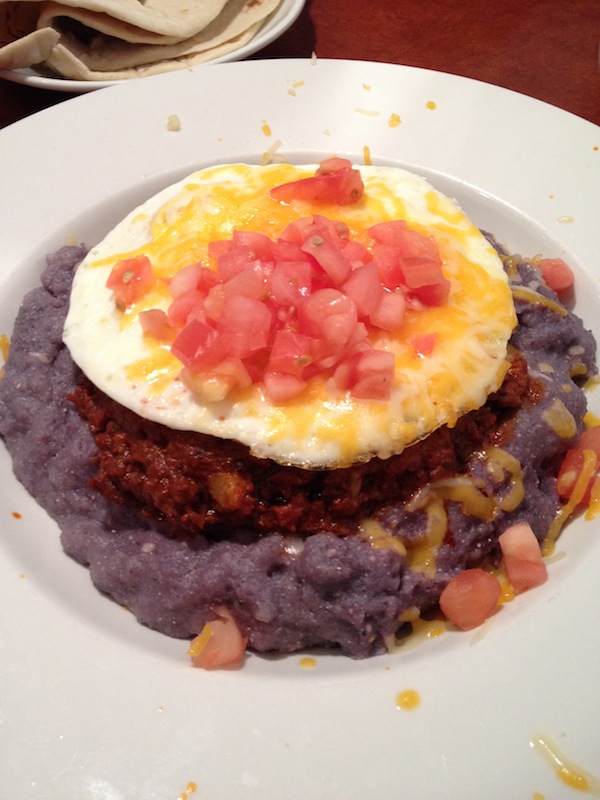 Pueblo Harvest Cafe: This cafe is located at Indian Pueblo Cultural Center. We indulged in a fabulous breakfast. I had Chackewe con Huevos. Oh, so good. I would love to go back here for lunch or dinner. My guess is that all the food is very good.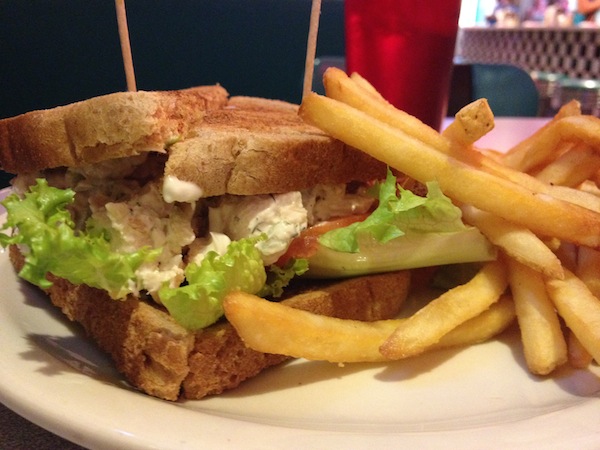 66 Diner: Basic diner food. We had sandwiches and fries which were fine. We didn't try the shakes, but they looked very tasty.