Tucked away in eastern North Carolina between Raleigh and Wilmington along I-40 you'll find Duplin County, NC.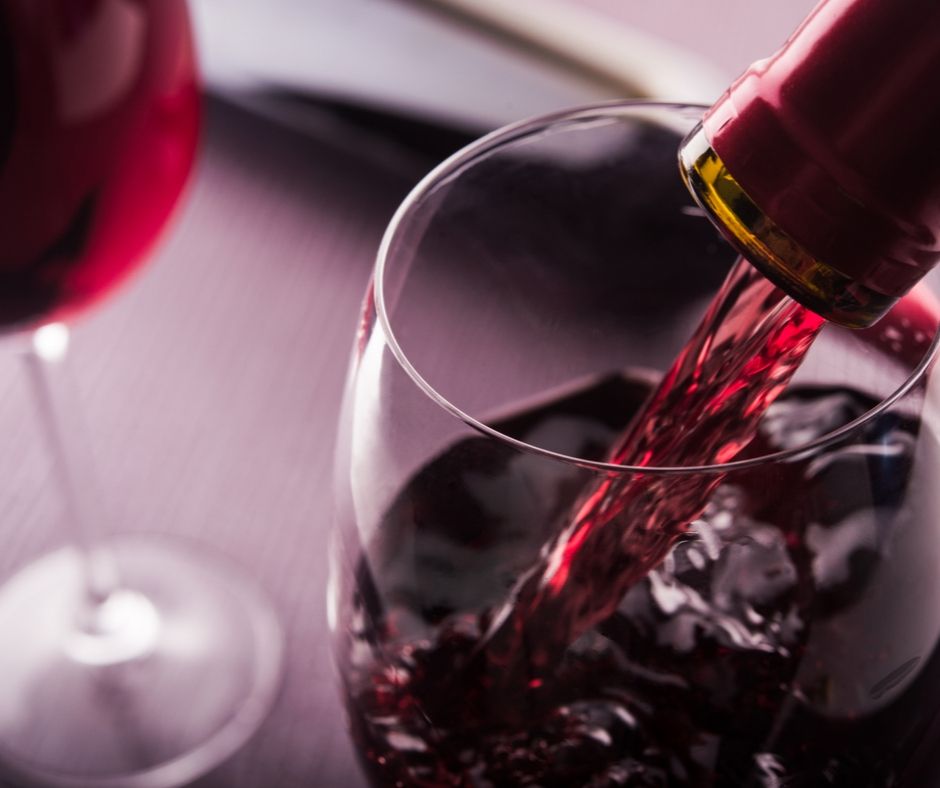 The area is well-known for its muscadine vineyards and the award-winning wines of the
Duplin Winer
y (located in Rose Hill), but did you know there is so much more to this area than wine?
A mix of outdoor fun and unique attractions makes it the perfect place to escape for a weekend of fun or a worthy stop on the way to the ever popular North Carolina beaches.
Things To Do in Duplin County, NC
WORLD'S LARGEST FRYING PAN
If nothing else you absolutely have to stop at the World's Largest Frying Pan. You know my quest is to hunt for "
world's largest
" everywhere I go and this frying pan does not disappoint.
Created in 1963 by the Ramsey Feed Company of Rose Hill, this is the ultimate tribute to the area's poultry industry. Weighing in at two tons, it is 15 feet in diameter.
With a capacity for 200 gallons of cooking oil, the frying pan can cook 365 chickens simultaneously. This is headquarters for the annual North Carolina Poultry Jubilee each November.
FISHING AND BOATING
If time on the water is one of your favorite things you're in luck because fishing and boating are popular year-round activities here.
The Northeast Cape Fear River is a beautiful blackwater stream offering good fishing for largemouth bass, sunfish and channel catfish. Boating enthusiasts love it for spending a day at play, as well.
The county offers public launches, as do several campgrounds in the area.
WHERE TO CAMP IN DUPLIN COUNTY, NC
If you love to spend your weekends camping be sure to book a stay at
Lake Leamon Campground.
Just off I-40, there are more than 100 sites, with a mix of RV and tent camping sites available, and a host of amenities from which to choose.
There is also a rustic cabin, a cottage and a limited number of RVs for rent. The campground has paddle boat and kayak rentals available, as well a boat ramp for those who want to get out on the water.
Cabin Lake County Park
is another great option for camping. It encompasses 169-acres and features RV and tent sites. There is outstanding fishing in the lake and more than two miles of hiking trails on land.
It is also available for day use for those who want to rent paddle boats or canoes or enjoy its swimming area and picnic shelters.
A BIT OF HISTORY AT COWAN MUSEUM OF HISTORY AND SCIENCE
There are also amazing attractions here that combine a look back at Duplin's history and culture.
There's a log cabin, general store and a tobacco barn that depict an earlier era.
COWAN BROWN BOTANICAL GARDEN
This is also home to a
botanical garden
which has become the region's first free, public native-plant-focused botanical landscape garden.
With nearly 90 species of native plants, this beautiful outdoor space has pollinator gardens, a wet meadow garden, Longleaf Pine upland garden and a Bald Cypress wetland garden.
TARKIL BRANCH FARM'S HOMESTEAD MUSEUM
There are 11 other vintage buildings containing exhibits with over 850 historic artifacts.
In addition to a tour of the country store and smokehouse, turpentine collection, wine making and in-home food processing equipment are all on display.
Farm tours are offered by wagon and three nature trails are open to explore.
Pin Things To Do In Duplin County NC To Pinterest