We love visiting the North Carolina beaches, but sometimes the drive there can be so long. Thankfully, there are great places to visit along the way. See why Duplin County, NC is one of the best places to stop along the way to the beach.
Located between Raleigh and Wilmington along I-40 and roughly an hour's drive from some of the top-rated beaches on the east coast such as Wrightsville, Emerald Isle, and Topsail Island see why we think Duplin County is a great place to visit.
I know, I know, you're thinking "Seriously? Duplin County? Why in the world would we want to stop there?"
Before I share about all the great food, wine, and unique places here are some interesting facts about this part of NC.
Duplin County is the filming location for some well-known Hollywood movies: Nicholas Sparks' The Longest Ride," "Iron Man 3" and "Divine Secrets of the Ya-Ya Sisterhood."
Liberty Hall Plantation (409 S. Main St, Kenansville, NC 28349), the ancestral home of the Kenan family, is said to be the finest restored Southern plantation home in the state. Henry Flagler, the founder of Standard Oil Company, was married to Mary Lilly Kenan in its parlor in 1901.
In the 1890s, pharmacist Caleb Davis Bradham created a new beverage first called Brad's Drink. It was later renamed Pepsi Cola. Mr. Bradham, who started what is now a multi-billion-dollar international business, was born and raised in the Duplin community of Chinquapin.
As you drive south on I-40 be sure to exit at Rose Hill to stretch and explore the south's largest producer of Muscadine Wines, Duplin Winery.
Stop in for a tasting and you'll have the opportunity to sample 10 preselected wines while learning about the history and flavors of each wine.
Muscadine Wines range from dry reds to sweet dessert and while the Muscadine grape will never be one of my choices it is one that is loved by many and Duplin Winery has 150,000 annual visitors for tours, tastings, and dining.
Yes, dining is available and if you're having some wine before getting back on the road enjoying a delicious meal may be a good choice.
At the Bistro Restaurant, you'll enjoy gourmet soups and salads, specialty sandwiches, and daily specials. Of course, you can pair a glass of wine with your meal.
The Bistro is just another reason to stop and enjoy this unique winery experience in Duplin County.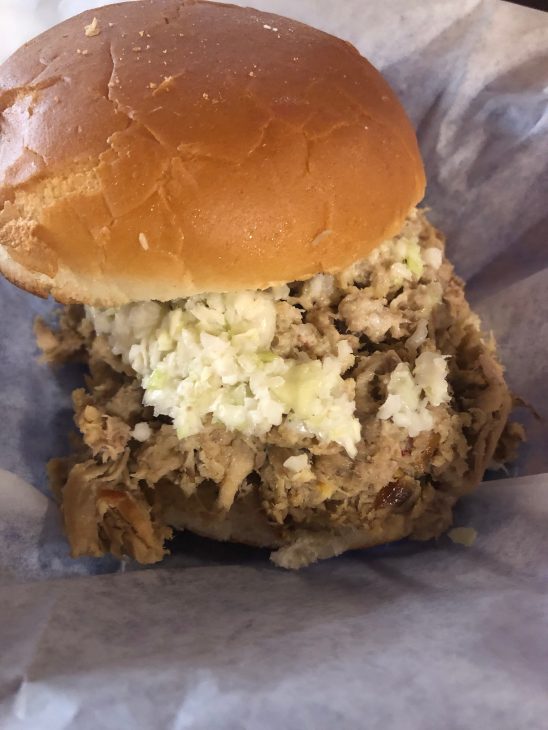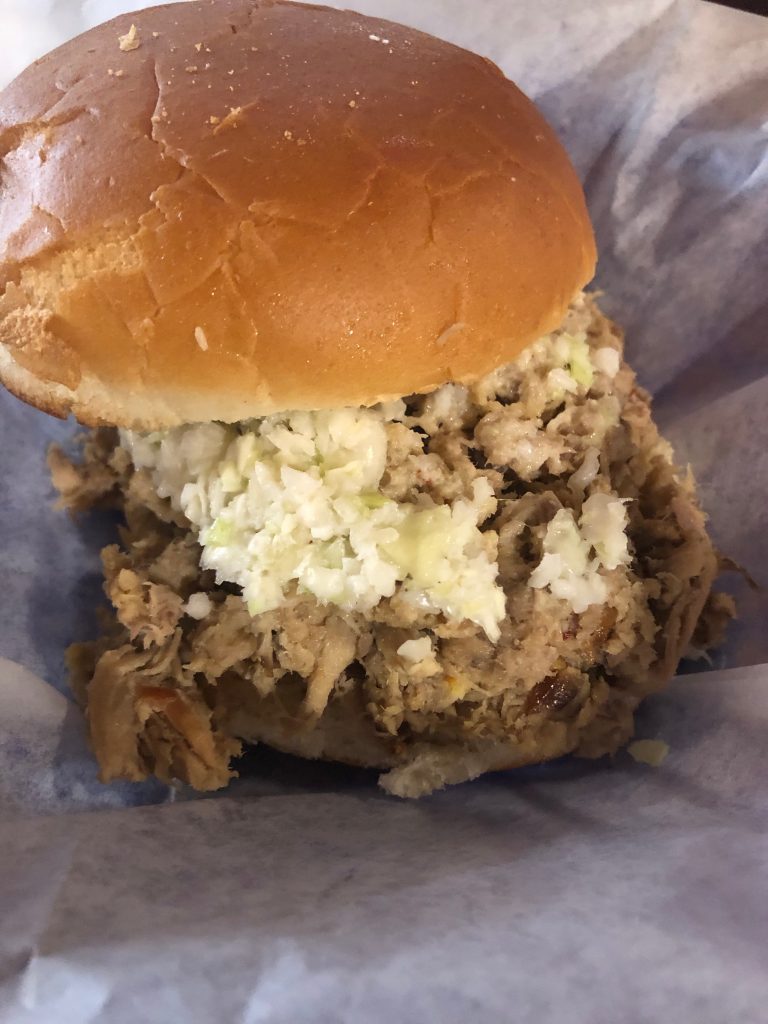 North Carolina BBQ
Speaking of food, if you're in the mood for BBQ Duplin County does not disappoint.
In Wallace, NC you'll find Billy's Pork and Beef with its hot bar. The menu rotates, but you might just find a selection of BBQ Chicken, BBQ, Fried Chicken, Fried Pork Chops, Field Peas and Sausage, Green Beans, Mac and Cheese, Yams, Potato Salad, Pasta Salad, Slaw, and Brunswick Stew.
If you need a taste of something sweet after your BBQ plate be sure to grab a scoop of Billy's Ice Cream before you leave.
Billy's is located at 5716 S NC 41 Hwy and is open from 7a-7p Monday-Saturday, closed Sunday.
Warsaw, NC offers up its own brand of BBQ at Bland's BBQ. Serving up BBQ and home cooking every day they generally close early afternoon so you'll want to be sure to plan your lunch stop accordingly.
Bland's BBQ is located at 175 Kenansville Hwy
Beyond BBQ
If you're looking for something beyond BBQ head over to Mad Boar Restaurant in Wallace. At Mad Boar you'll enjoy a laid back atmosphere and American food. If the weather is nice, enjoy a cocktail or a famous margarita on their patio.
Mad Boar is located at 111 River Village Place and is open Tuesday-Thursday 11a-9p, Friday & Saturday 11a-11p, Sunday 11a-9p, Closed Mondays.
If you only have time to stop at one place you might want to make it The Country Squire. An all in one stop that includes a restaurant, winery, gift shop, and winery tasting room.
It has an old English inn vibe as you walk through the building. Be sure to stroll the wine cellar walkway and ask to be seated in The Pantry.
It's a smaller dining area that is cozy and perfect for couples. The hand-hewn support logs offer extra charm to the Pantry.
Plus, some guests claim that one of the squire's ghosts inhabits the pantry which makes it the perfect dining experience, in my opinion.
Be sure to wander the gardens before or after dinner to enjoy the lush landscape and well-maintained walkways.
A stop at the gift shop before getting back on the road is the perfect ending to your visit at The Country Squire.
If you'd prefer to catch some zzz's before finishing the drive to the beach The Country Squire offer beautifully decorated rooms at affordable prices.
Grab a night's rest and arrive at the beach rested and ready to enjoy your time of sun, sand, and surf.
The Country Squire is located at 748 NC HWY 24B /50, Warsaw. Their hours vary for lunch and dinner be sure to call ahead or
check their website
.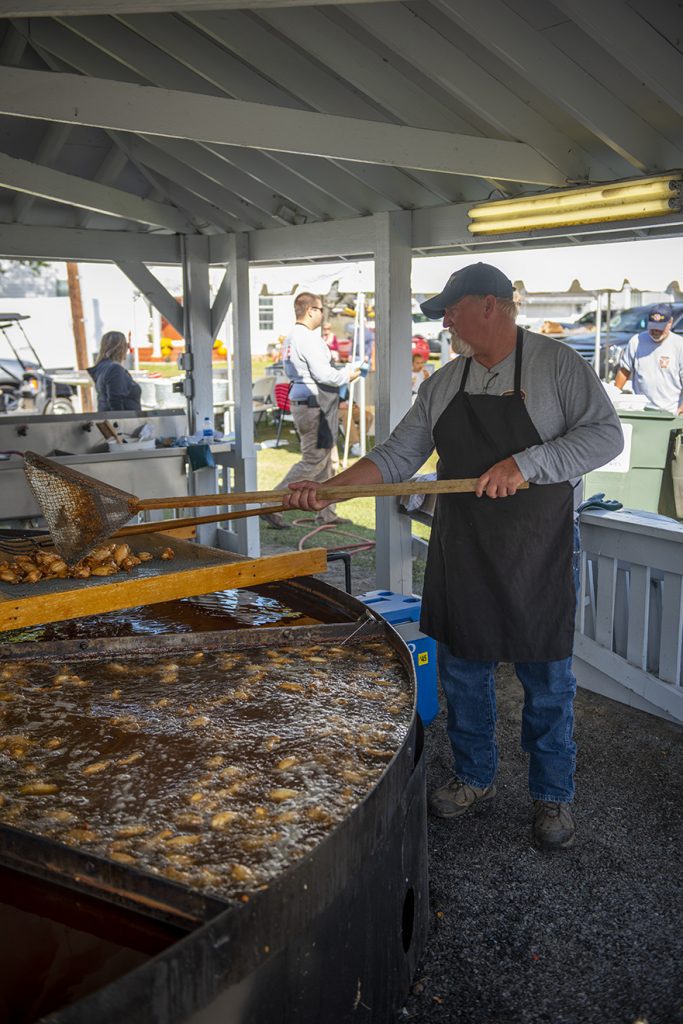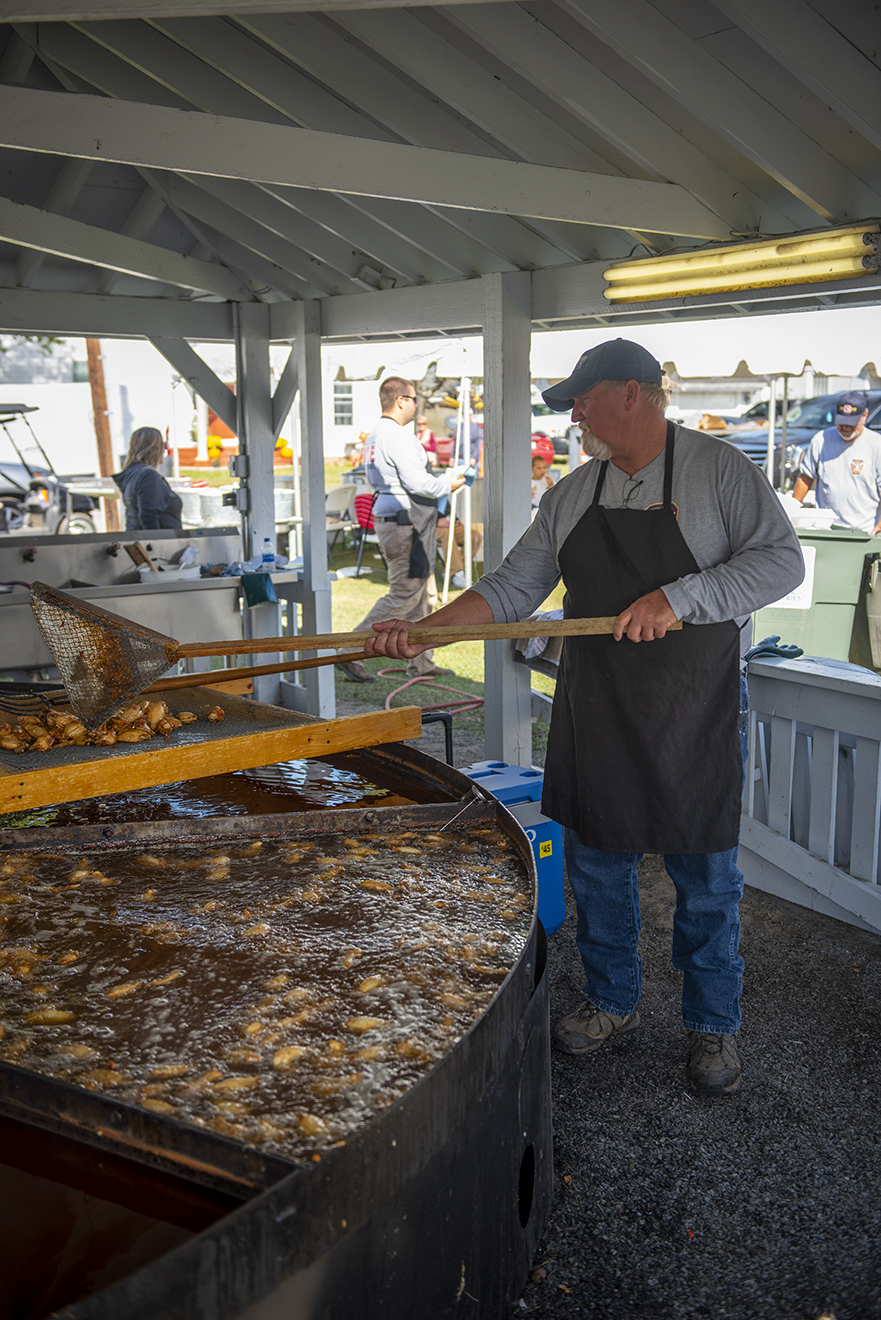 Roadside Attraction in Duplin County
You absolutely MUST stop by the
World's Largest Frying Pan
in the town square of it weighs in at 2 tons with a 15' diameter and holding 200 gallons of cooking oil, the frying pan has the capacity to cook 365 chickens simultaneously.
Seriously? How can you resist seeing that gem?
Beulaville Country Barn
The
Country Barn in Beulaville
is a little store but it's packed with goodness. It has all kinds of groceries, sundries, baked goods, Amish cheese, and other products, sandwiches, and hand-made furniture! Plus, ice cream!! Enough said 🙂
This is just a taste of the goodness you'll find in Duplin County, NC and hopefully, you agree that it's the best place to stop on the way to the beach!
Pin Dupin County, NC to Pinterest