If you don't want to take the time to make an apple pie this baked cinnamon apples recipe is a great alternative. We love this recipe year-round.
We love using maple syrup in this recipe. It's even better if you can find a local maple syrup producer and use a local syrup. Stop by your farmer's market and see if there is any for sale.
What To Know About Maple Syrup
If you can find maple syrup in a glass bottle that is best. Unopened, syrup bottled in a glass will keep forever. The plastic bottled syrup should be used up in 6-9 months.
Make sure you buy real maple syrup and not imitation. If you buy Canadian maple syrup it must be made entirely from maple sap.
If you buy syrup from the United States it must be made almost entirely from maple sap, although small amounts of substances such as salt may be added.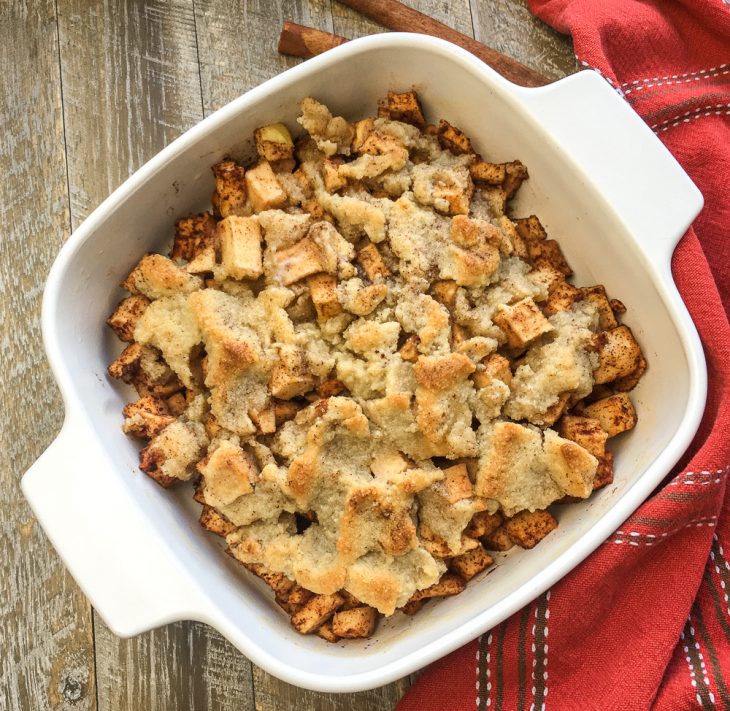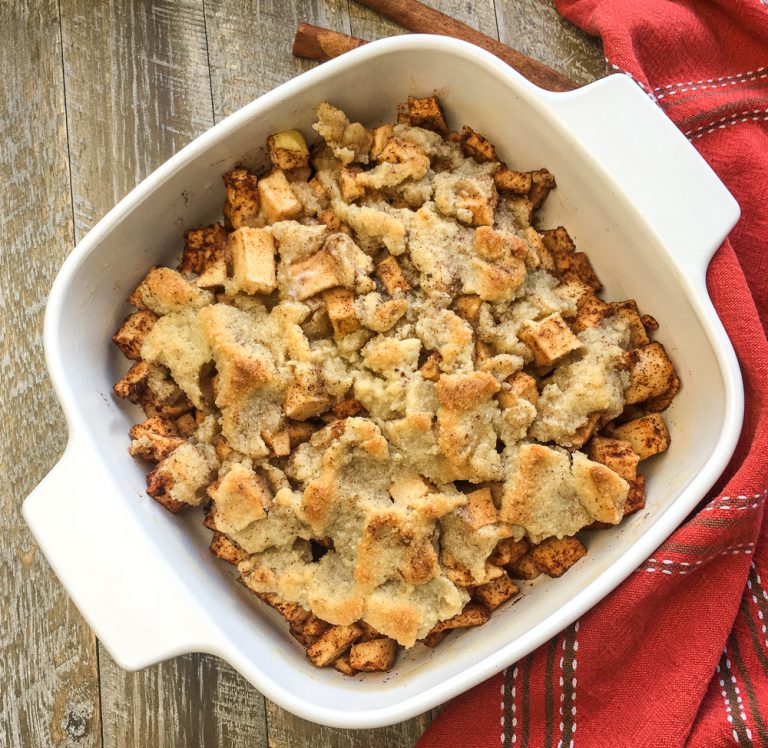 Tip: This tasty dessert is delicious and satisfying by itself or paired with whipped cream or your favorite frozen yogurt or ice cream.
Prep time: 10 minutes
Cook time: 25-30 minutes
Serves: 4
Baked Cinnamon Apples Ingredients
3 T. unsalted butter, melted (plus extra for greasing)
2 large apples, peeled and diced
2 t. ground cinnamon
3 T. pure maple syrup, divided
3/4 c. almond flour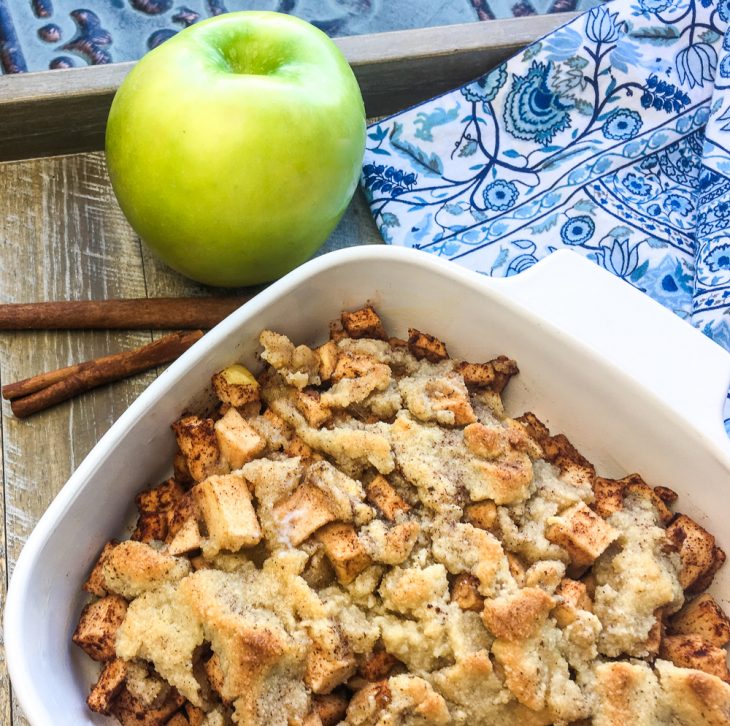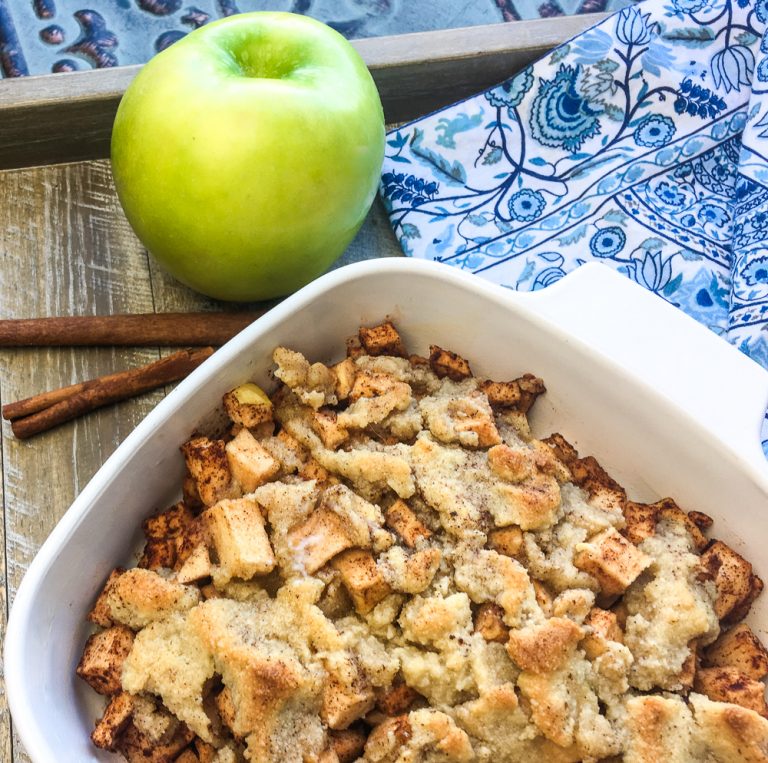 Baked Cinnamon Apples Directions
Preheat oven to 350°F and lightly grease a small baking dish with a little butter. Set aside.
Toss the apples with the cinnamon and a tablespoon of maple syrup and pour it into the prepared baking dish. Spread apple mixture into an even layer and set aside.
In a small bowl, combine the almond flour, melted butter, and remaining maple syrup. Stir to combine thoroughly, then evenly spread the mixture over the cinnamon apples.
Place in the preheated oven and bake until the topping is golden brown and the apples are tender, approximately 25 – 30 minutes. Remove from oven and cool for a couple of minutes before serving.
Pin Cinnamon Baked Apples to Pinterest