I'd have never thought to use wine in bread, but after spotting a loaf of wine bread I knew I would have to give it a try.
I'm not sure this would work so well with white wine, but the red wine bread was a complete win at our house. This is the perfect solution for left over red wine. Ha, ha, ha, left over wine, who am I kidding, right?
THIS is a monthly subscription that I can stand behind. Each and every month a box of wine magically appears on your doorstep, the prices are excellent AND you didn't have to go to the store. Win, win, win!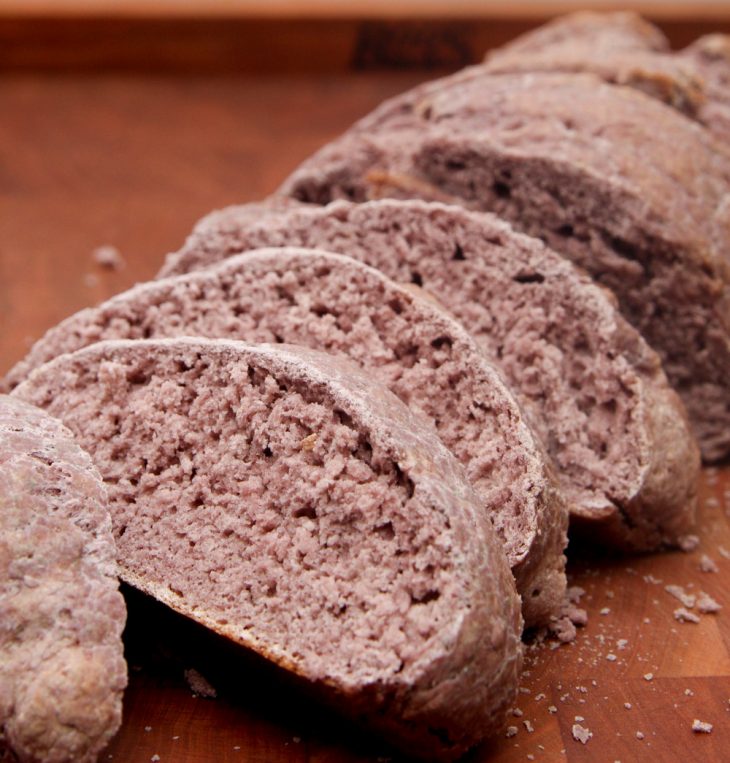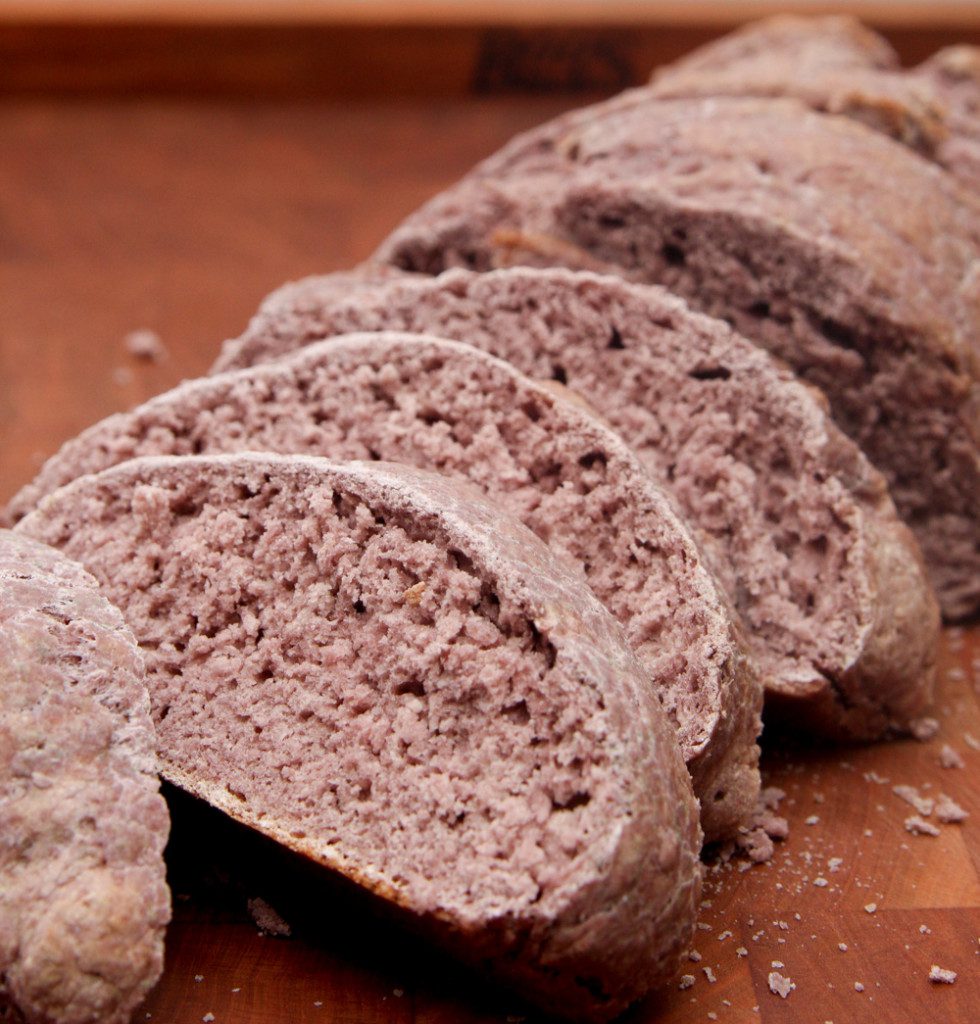 What I love about this bread it that it only takes flour, sugar, baking powder and red wine.
Mix, knead for a couple minutes, shape into a loaf shape and bake for 30ish minutes. Be prepared for how delicious the house smells as it's baking.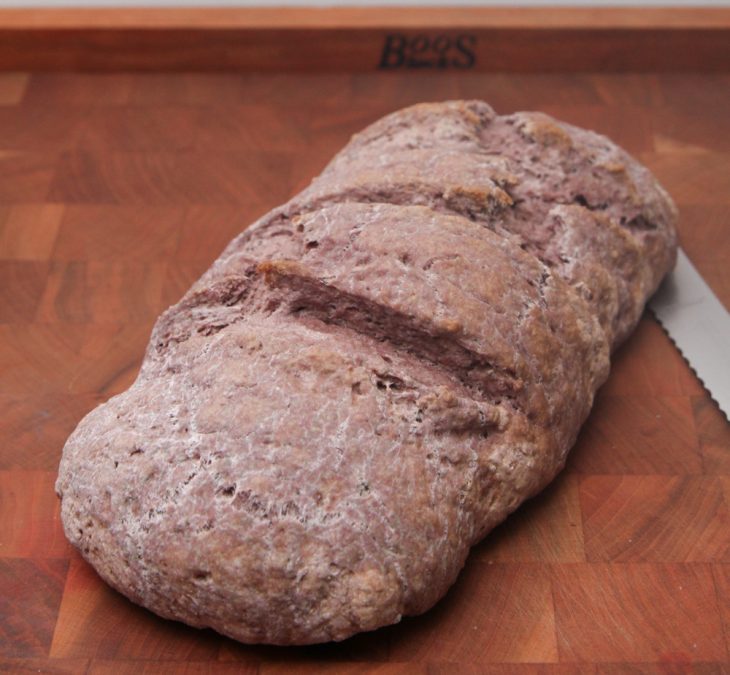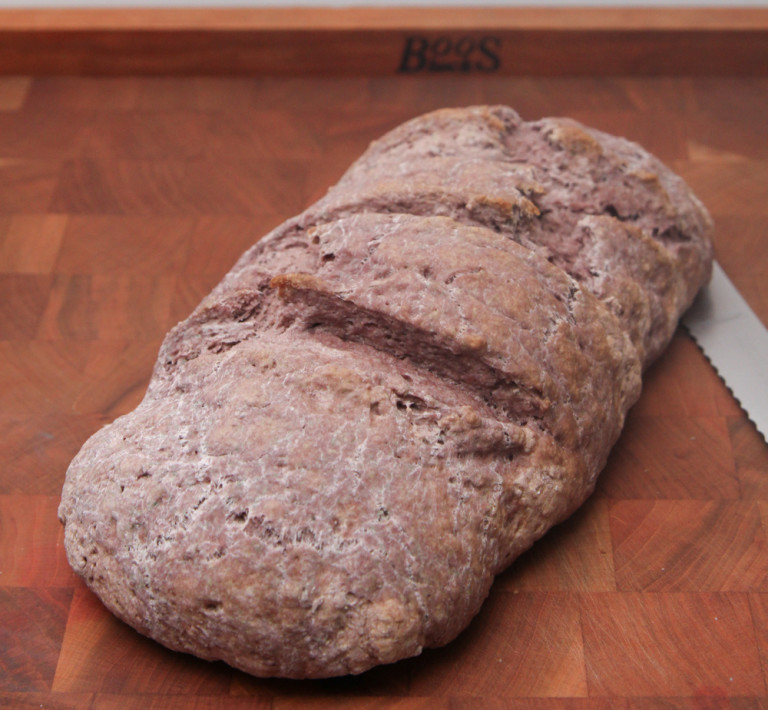 It was surprisingly easy to make this bread and I really loved how it turned out. It is delicious right out of the oven.Well, let it cool a few minutes, slice, spread with some butter and enjoy.
Think of all the other delicious treats you can make with this bread.
There is a red wine french toast that I have coming up on the blog soon. Plus, I think it would make a great Gouda and tomato grilled sandwich. I also want to try it with bruschetta.
What would you make with this red wine bread?
RED WINE BREAD RECIPE INGREDIENTS
3 cups of flour, sifted
1 Tablespoon baking soda
2 Tablespoon sugar
1 1/2 cups of red wine
melted butter
RED WINE BREAD RECIPE DIRECTIONS
In a medium sized bowl combine flour, baking soda and sugar.
Make a well in the center of the mixture and add the wine.
Mix until mostly combined and turn out onto a lightly floured surface.
Knead dough for three minutes.
Shape dough into an oblong shape.
Brush with melted butter, use a sharp knife to score bread across the top.
Place loaf on a parchment lined cooking sheet.
Place in 375 degree oven and bake for 30-35 minutes.
PIN ME