If you are lactose intolerant you might have to give up some foods but with a few ingredients changes you can usually still enjoy most foods including lactose free macaroni and cheese.
It took a bit of trial and error to find a lactose free macaroni and cheese that we liked, but I think we finally stumbled upon the perfect recipe.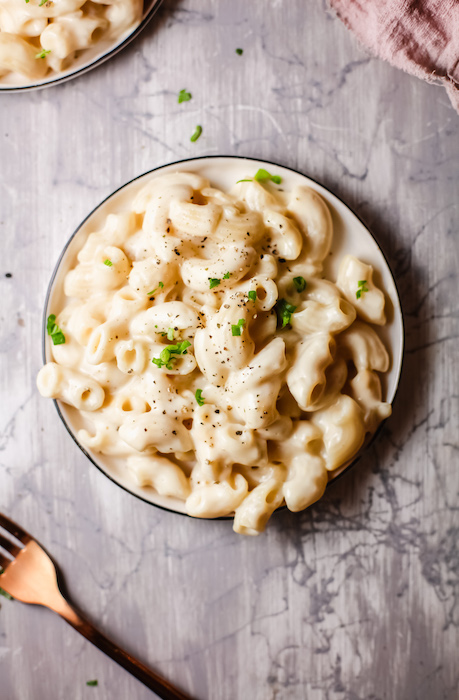 This recipe uses a blend of cauliflower, lactose free milk, and Daiya cheddar cheese to create the cheese sauce. If you can tolerate a small amount of dairy you can switch out the Daiya cheese for regular cheddar cheese of your choice.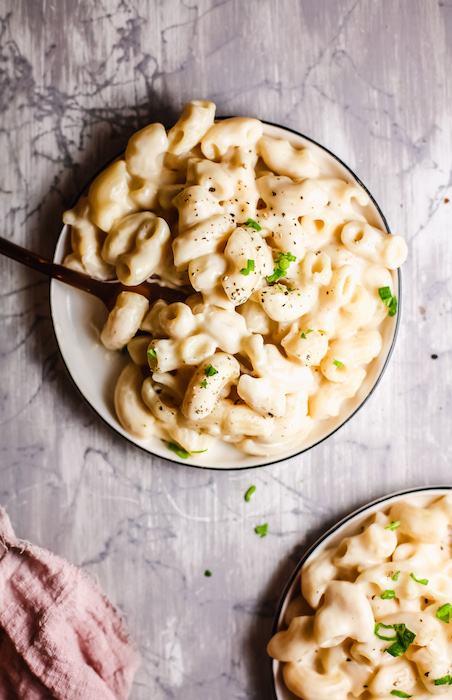 Lactose-Free Macaroni and Cheese Recipe
Lactose-Free Macaroni and Cheese Ingredients
3 Cups elbow pasta, cooked
½ Cup cooking pasta water
1 Cup lactose-free milk
1 Cup cauliflower florets
1 Tsp onion powder
½ Tsp garlic powder
1/2 cup shredded Daiya Cheddar Style Block OR ½ Cup cheddar cheese
1 Tsp paprika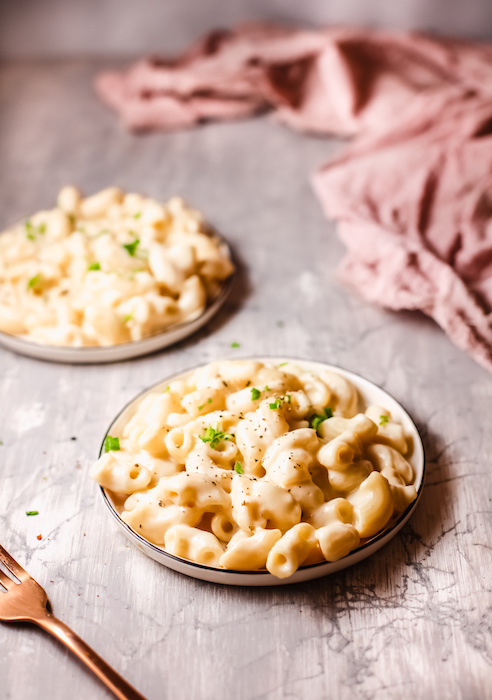 Lactose-Free Macaroni and Cheese Directions
In a saucepan bring 3 cups water to boil. Add cauliflower florets and cook until really tender, around 12 minutes. Drain and take it to a blender.
Add lactose free milk, onion powder, garlic powder and paprika to the cauliflower and pulse until creamy.
Return to the blended ingredients to the saucepan. Add cooking pasta water and cook for 5 minutes, until creamy.
Remove pan from heat. Add the cheddar cheese of your choice and mix until well incorporated and cheesy.
Mix in the elbow pasta and serve topped with crushed pepper and chopped green onion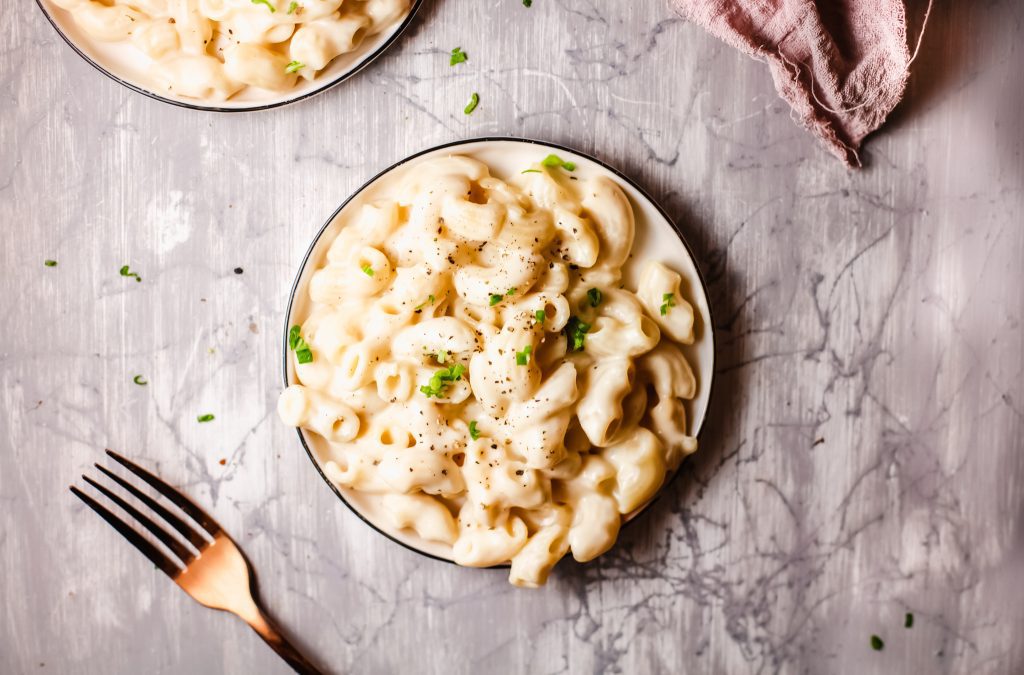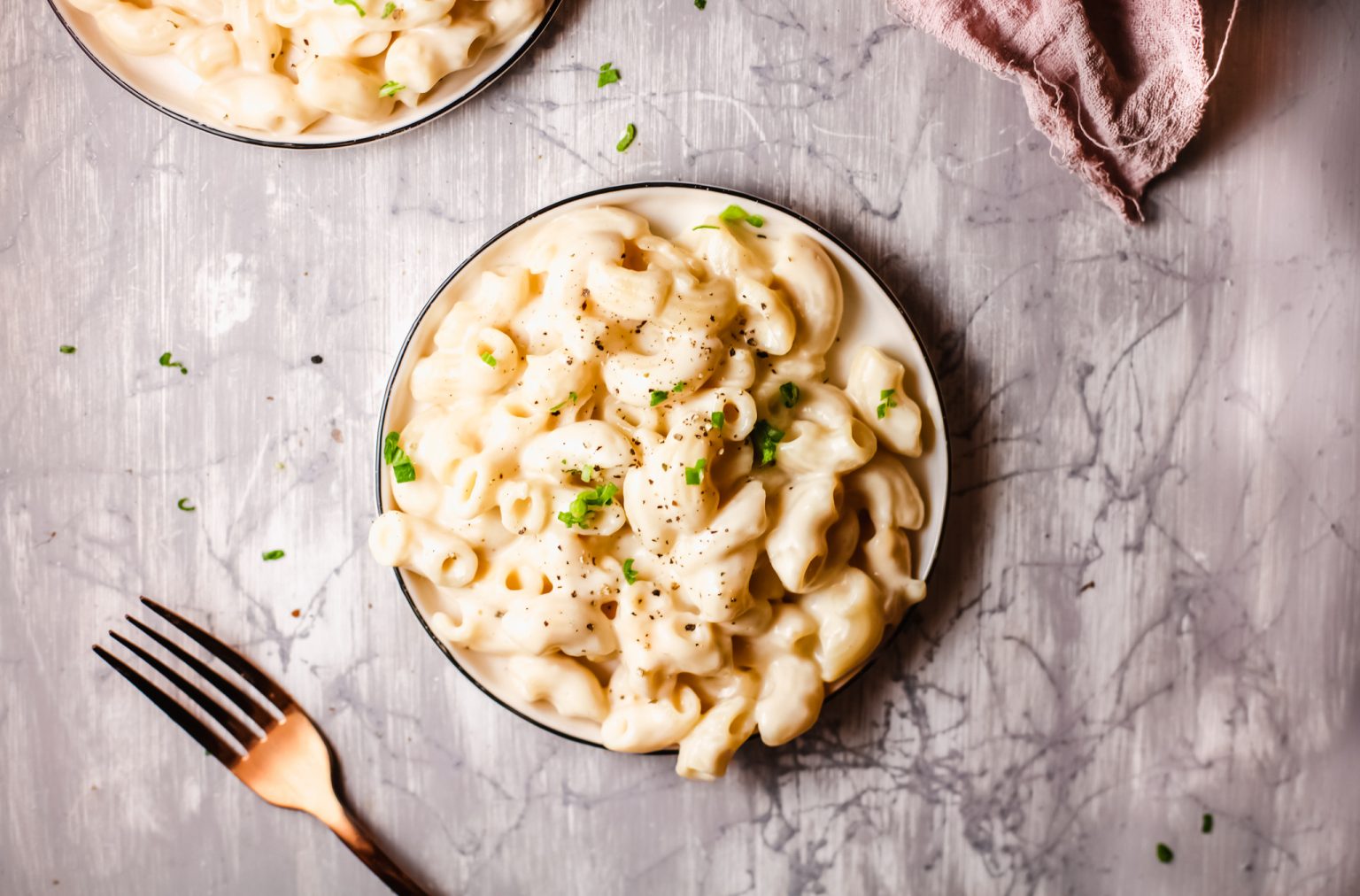 Of course, this recipe is so versatile. You can add so many different things to turn this lactose free mac n cheese into a hearty meal.
Some ideas include:
1 cup cooked broccoli
1 cup cubed chicken
Cooked and crumbled bacon
Can of diced tomatoes, drained
Green peppers
Ground beef (leftover taco meat makes a tasty addition in)
Top with bread crumbs
Try these additional lactose-free recipes including this bacon and cheese quiche and pumpkin spice latte.
Pin Lactose Free Mac n Cheese to Pinterest