It's finally soup season where I live and, if you live in a warmer climate, it will be soup season for you soon. Lucky us! I love making Weight Watchers Turkey Recipes.
They are usually low in points and delicious which is how I lost 75 pounds without diet or exercise!
This turkey meatball soup recipe is only 10 points which may seem like a lot but this is a hearty soup that is going to fill you up! Honestly, what's not to love? It has meatballs, pasta, and a delicious broth.

While using Weight Watchers I've pretty much avoided all things carbs and starch. Bread, pasta, and most fruits have all been on the "only in moderation" list. It's not a bad thing. My body sniffs a carb and 5 pounds get added to my hips (wish I was kidding).
However, on occasion, I do enjoy a delicious meal complete with tasty carbs to satisfy that craving. This turkey meatball soup recipe is one that helps keep me on track.
I mean, what's not to love? It has meatballs AND tortellini. Sometimes all that cauliflower and veggie pasta just needs to be given a rest.
I think that has been a key component on losing weight and keeping it off.
Nothing is off-limits, it's just eaten on occasion and not daily. I suppose if I worked out I could have it more often, but this way works for me.
All that to say, I hope you love this recipe as much as we do!
Turkey Meatball Soup Ingredients
Turkey Meatball Soup Ingredients
Meatball Ingredients
1 Pound extra lean ground turkey
1/4 cup breadcrumbs
1/4 cup parmesan cheese
1 Egg
1 Tsp onion powder
1 Tsp garlic powder
1/2 Tsp dried oregano
1/2 Tsp salt
1 Tbsp olive oil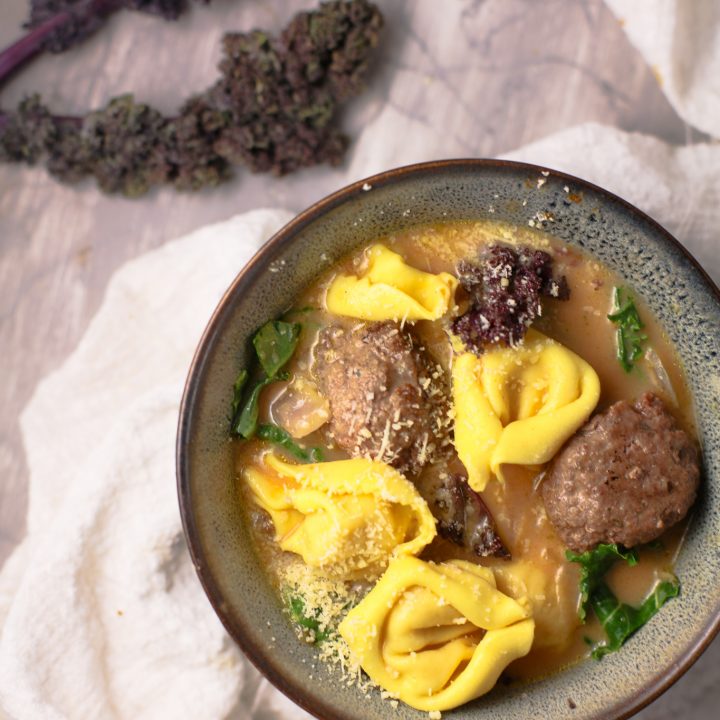 Soup Ingredients
5 cups reduced-sodium vegetable broth
1/2 cup skimmed milk
1/2 cup tomato paste
1 Large onion, diced
1 Garlic clove, minced
1 Tbsp olive oil
2 cups kale, chopped
2 cups tortellini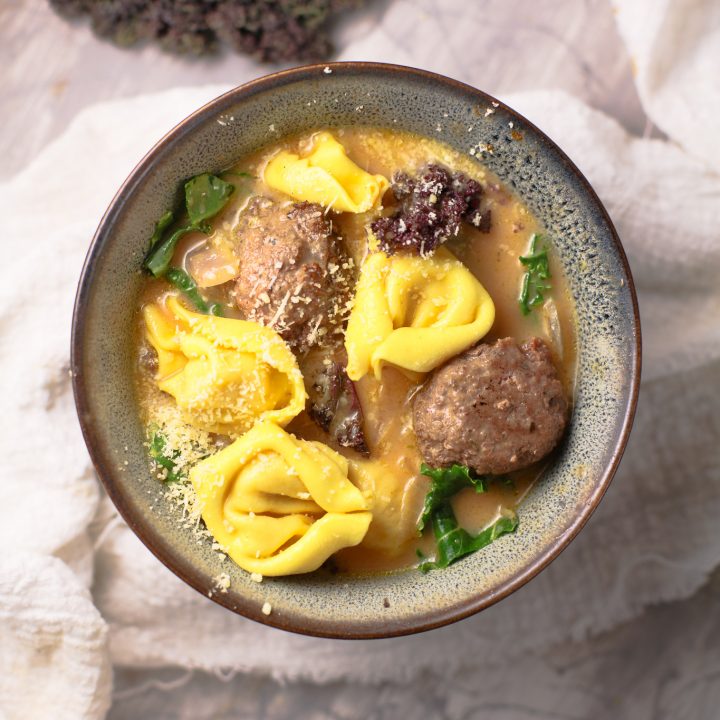 Turkey Meatball Soup Directions
Prepare the meatballs. In a small bowl combine breadcrumbs with parmesan cheese and spices.
In another bowl mix the ground turkey with egg. Incorporate the breadcrumb mix and knead until everything is well mixed and soft.
With the help of your hands form small balls.
Heat olive oil in a medium-sized pot over medium heat.
Add the meatballs and cook for around 2 minutes per side or until golden brown on the outside but still a little bit red inside. Set aside.
In a large pot heat olive oil and cook the onion and garlic clove until translucent. Add chopped kale and cook for 3 minutes.
Add tomato paste and vegetable broth and mix. Add the turkey meatballs and bring to a soft simmer. Cook for 5 minutes.
Add tortellini and cook until done. Remove from heat and mix in the milk.
Turkey Meatball Soup Recipe Weight Watchers point break down: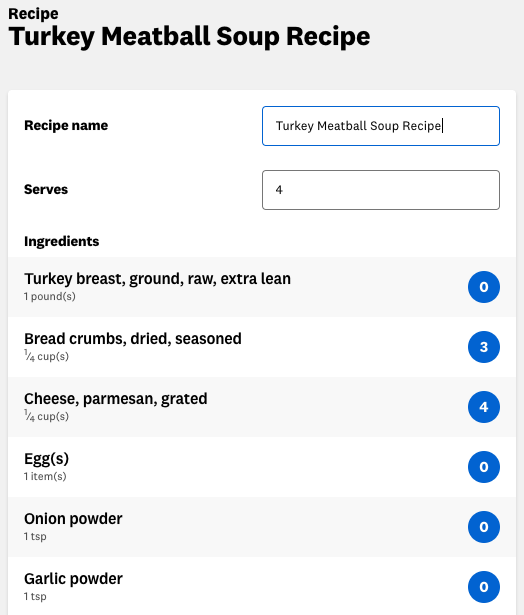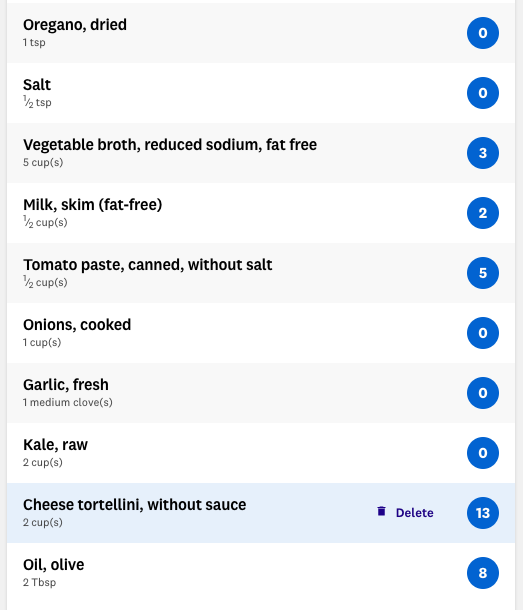 Pin This Soup Recipe To Pinterest