Remember the oven baked risotto recipe I shared the other day? Well, we are going to take those leftovers and make risotto balls.
These appetizers are crisp and delicious bites perfect for any upcoming holiday parties or as a side dish for your next family dinner.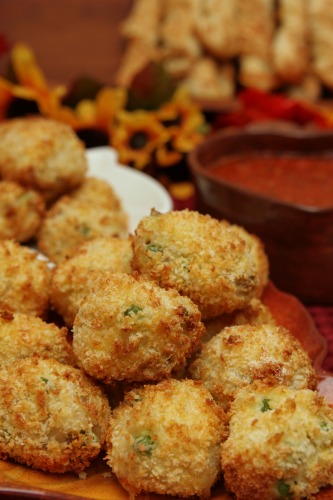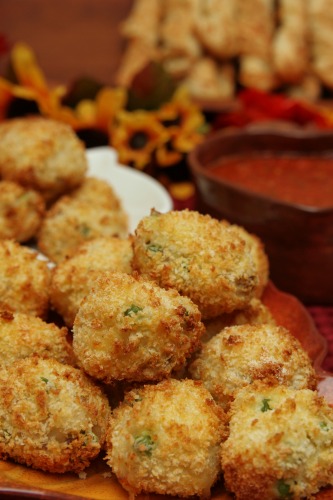 Form small balls of rice from the leftover risotto and then roll the balls into flour, then egg and then panko. This can be a messy endeavor unless you remember to use one hand for the flour and panko and one hand for the egg.
If you don't you'll end up with panko crusted fingers.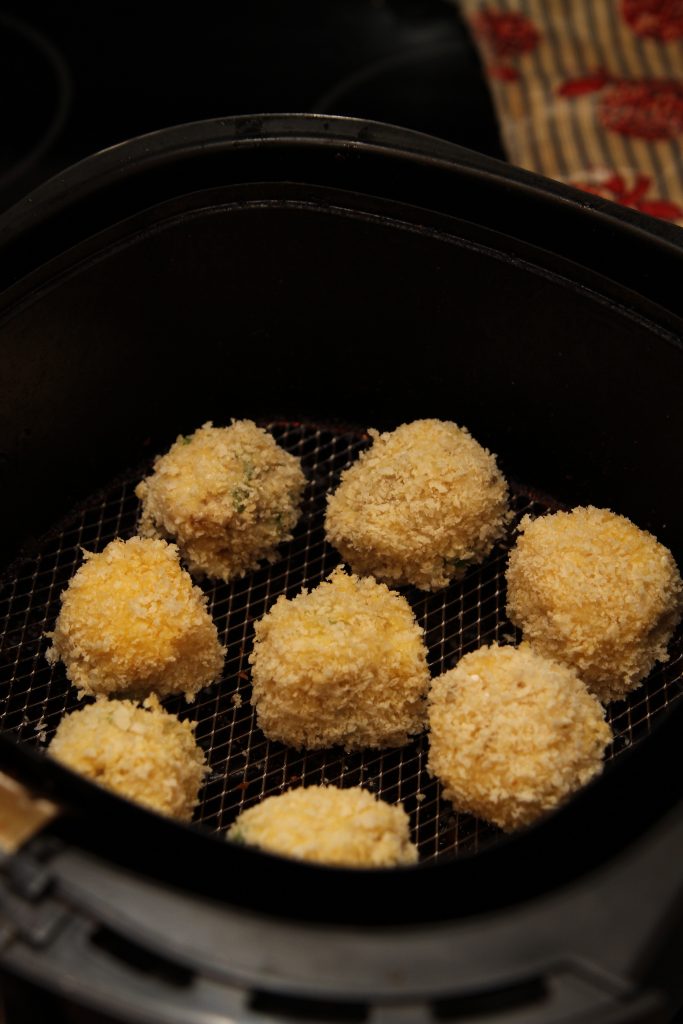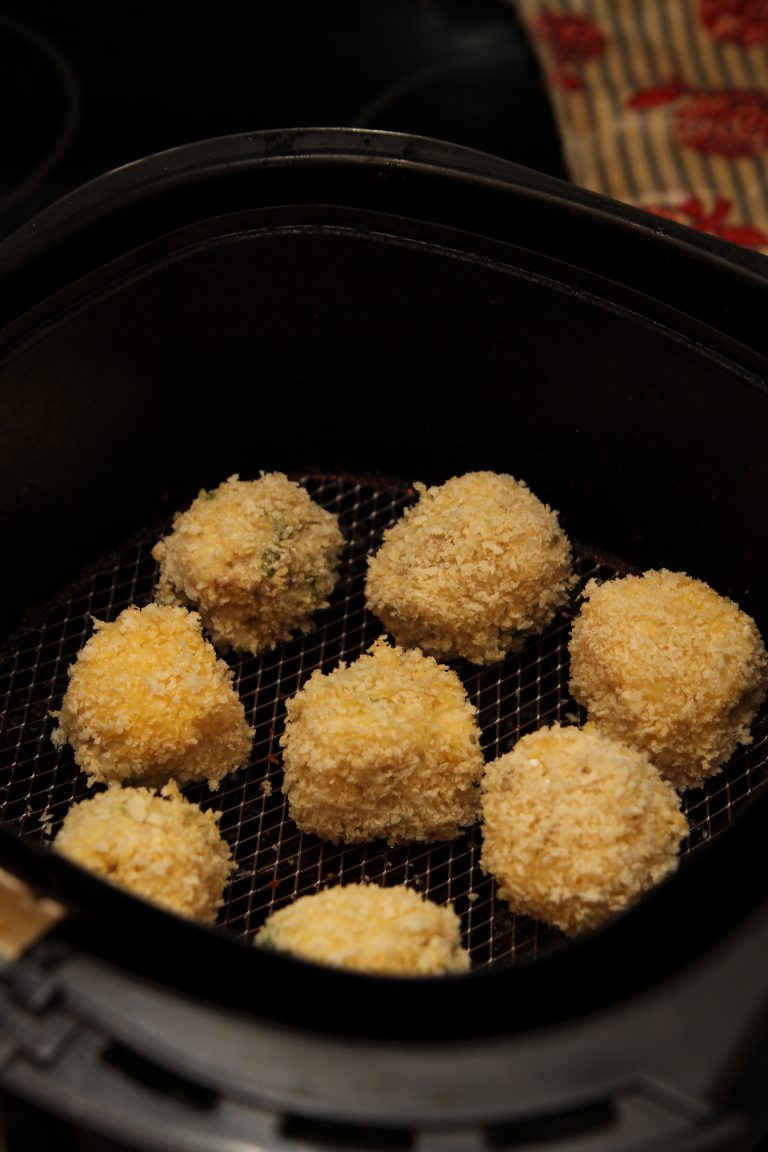 Save a few calories by cooking these in an Air Fryer. I started using an air fryer a couple years ago and I use it on an almost weekly basis. I love that it doesn't require any oil, yet the air fryer cooks up food nice crispy just like you'd expect from cooking in oil.
It's able to do this because there is a metal mesh cooking basket that allows the air to circulate completely around the food to evenly cook all your favorite foods.
I love using the air fryer to "deep" fry foods. It saves lots of calories plus it doesn't stink up the house like traditional oil frying.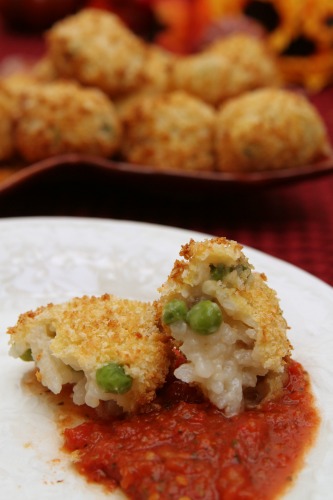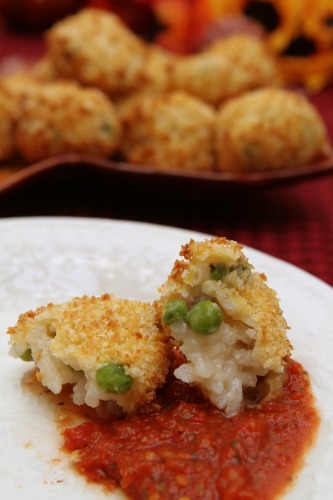 I like to serve risotto balls with a side of marinara sauce, but they are just as delicious without the marinara sauce.
Pea & Sausage Risotto Balls Recipe
2 cups of chilled risotto
2 eggs, scrambled
2 cups of panko
1 cup of flour
Take a tablespoon of risotto and roll it into a ball. Roll all the risotto into similar sized balls.
Place the panko, flour and eggs into 3 separate shallow balls. Roll each risotto ball into the flour, then the egg and then the panko.
Place the coated balls into an air fryer and cook for 5-8 minutes until the risotto balls are crispy.
Serve hot.
Pin These Risotto Balls TO Pinterest: