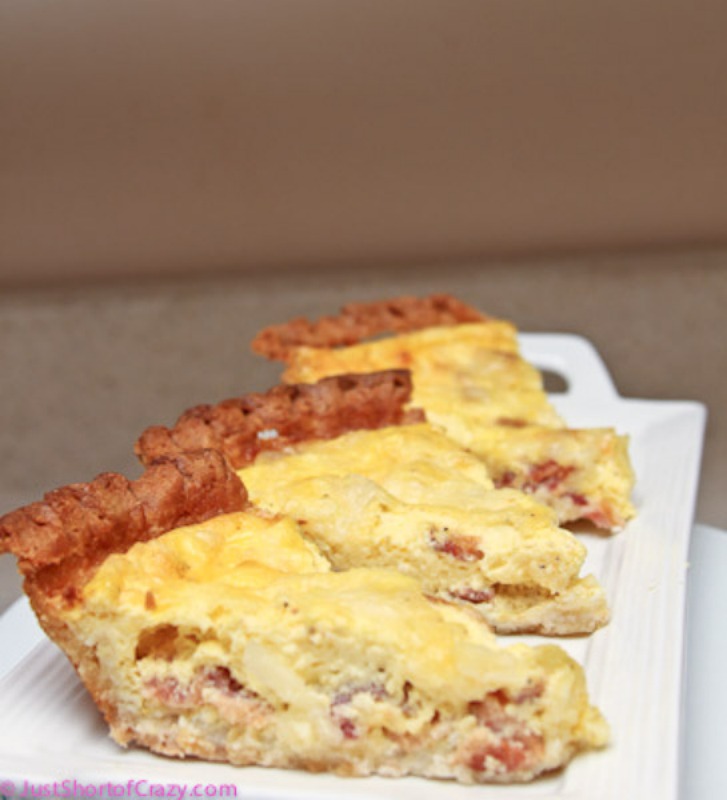 I was getting together with my girlfriends for breakfast to celebrate my birthday and I offered to bring quiche. It is one of the easiest dishes to prepare and you can add just about anything you like to it.  When I bake I love using Land o Lakes butter. I don't want any imitation butter in my baked goods so I've relied on Land o Lakes for years. You can imagine how was excited I was when Land o Lakes asked me to try their eggs.
Land o Lakes eggs are produced by hens fed a premium, all vegetable, whole-grain diet, rich in corn and soy protein – with no animal fat or animal by-products. I'm a firm believer that what the chicken eats is a direct result of egg flavor.
Land o Lakes eggs did not disappoint. They are a beautiful color when cracked open and had great flavor. I used them in my quiche recipe and it was a huge success. I'd like to think its my mad cooking skills that made the quiche so tasty, but I have a feeling it was using Land o Lakes eggs. If you can't have farm fresh eggs I would recommend Land o Lakes eggs.
Some of the required items for the quiche recipe. You'll also need cream & milk.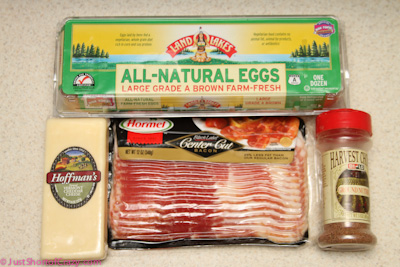 Look at these pretty eggs. All lined up in a row.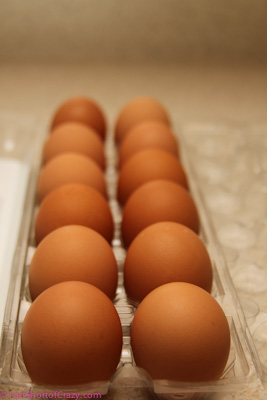 Mixing up the eggs, milk, nutmeg, salt & pepper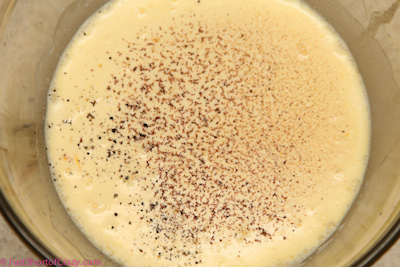 Egg mixture poured into the crust, bacon and cheese added, then ready to bake.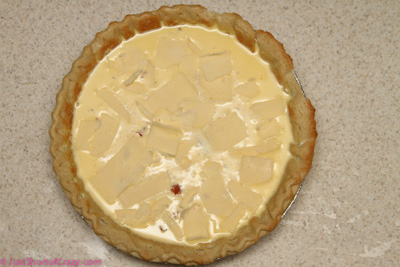 Delish quiche ready to enjoy. YUM!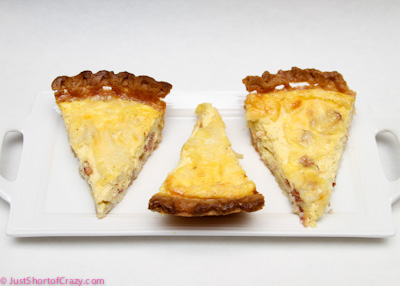 Bacon & Cheddar Quiche Recipe
4 eggs
3/4 cups heaving whipping cream
3/4 cups milk
8 strips bacon, cooked crisp and crumbled
1 cup sharp white cheddar, sliced very thin or shredded
nutmeg
salt & pepper
1 prepared pie crust
Bake pie crust for 10 minutes at 375 degrees. Be sure to cover your crust with foil and add pie weights to keep the crust from puffing up. Remove from oven and let it cool completely.
Combine eggs, heavy whipping cream, and milk together.
Add a couple dashes of nutmeg (maybe 1/8 tsp), salt & pepper to taste.
Pour egg mixture into cooled pie crust, sprinkle bacon over top, add cheese.
Bake at 375 for 30 minutes or until pie is set.
Let cool. Serve with side salad or tomatoes.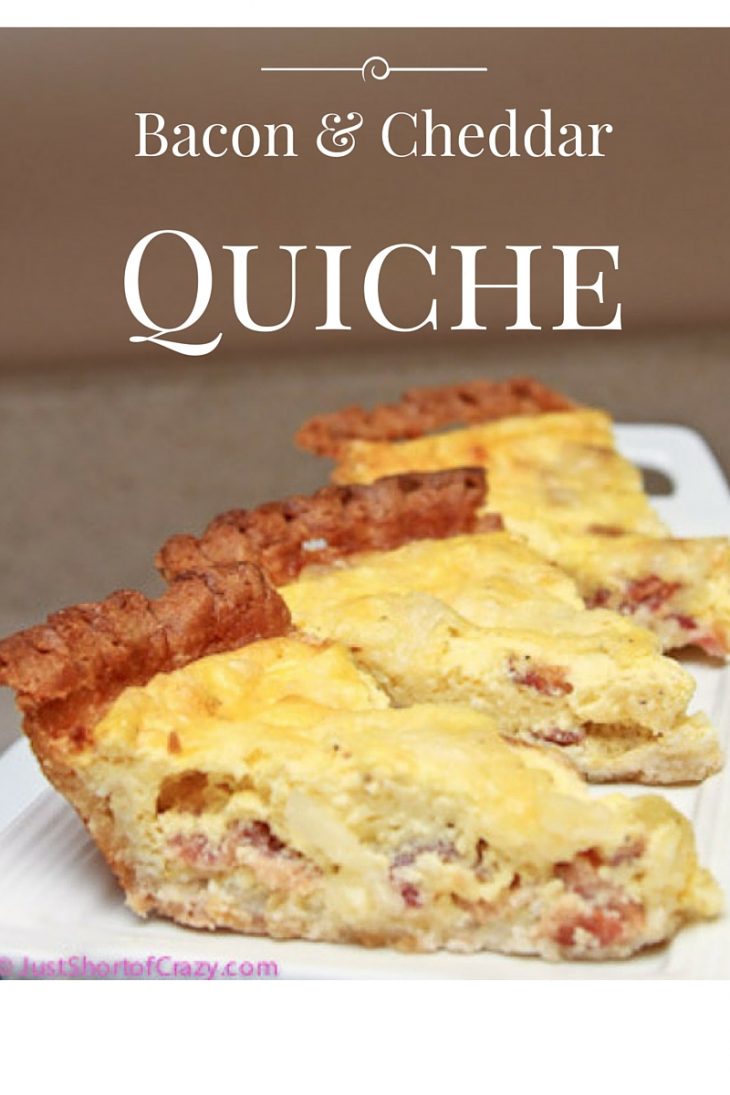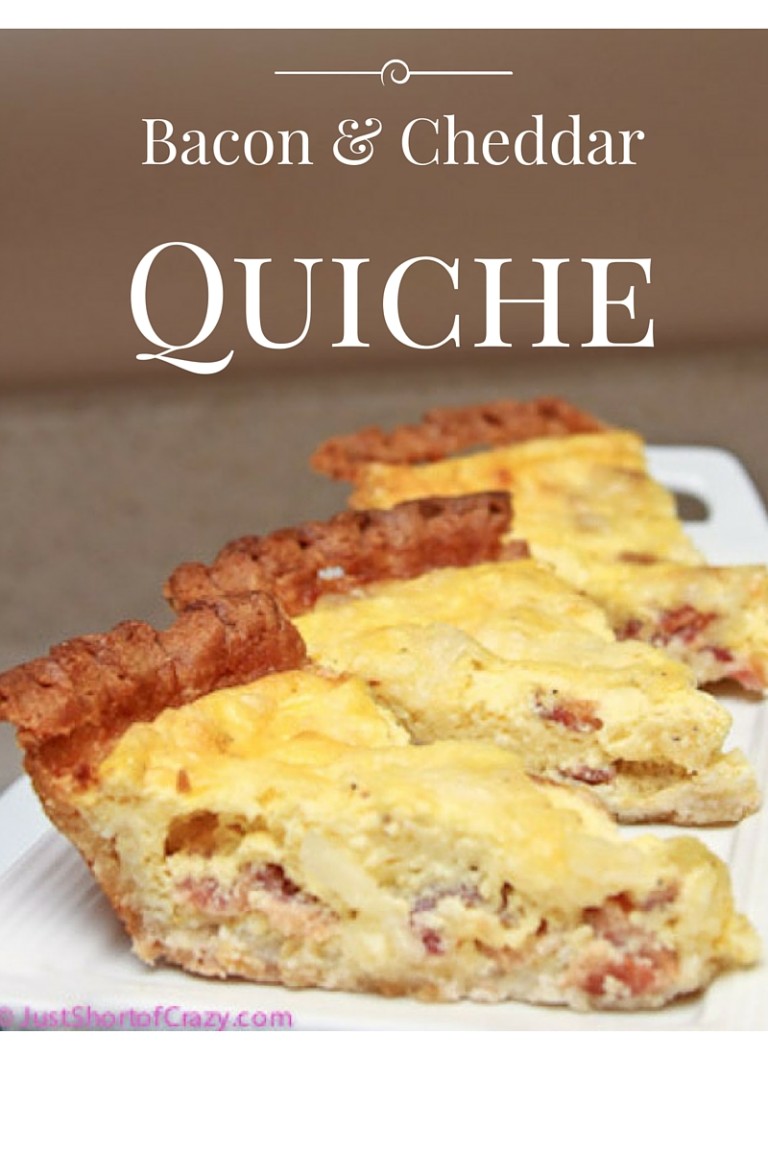 disclosure: this is a sponsored post. all thoughts and opinions are my own.
YOU ARE ALSO GOING TO LOVE
Studies have shown that if you loved this post you'll enjoy these posts as well.