Craving a hearty, comforting breakfast quiche that's packed with flavor? Look no further than this delicious bacon and cheddar quiche!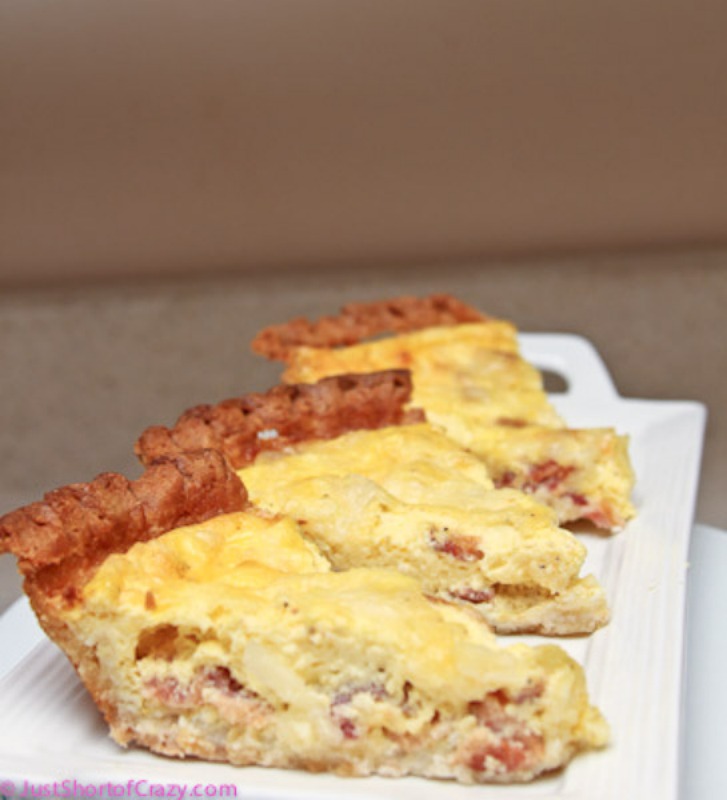 Make sure to use high-quality ingredients for the best flavor and texture. And for the crust, using a pre-made pie crust or making your own from scratch will ensure that it's crispy and flaky, the perfect base for the rich filling.
One of the best things about this bacon and cheddar quiche recipe is its versatility.
You can add in any ingredients you like to make it your own, from vegetables to different cheeses and meats.
The combination of savory bacon and sharp cheddar is a classic for a reason, though.
The saltiness of the bacon pairs perfectly with the creamy and rich filling, while the cheddar adds an extra burst of flavor in every bite.
In just 30 minutes, you'll have a delicious, comforting breakfast that's perfect for any day of the week.
Serve it with a simple side salad or a few slices of juicy tomato for an extra pop of flavor.
Some of the required items for the quiche recipe. You'll also need cream & milk. Even with the price of eggs, they are still cheaper than buying steak or even ground beef at this point.
Look at these pretty eggs. All lined up in a row.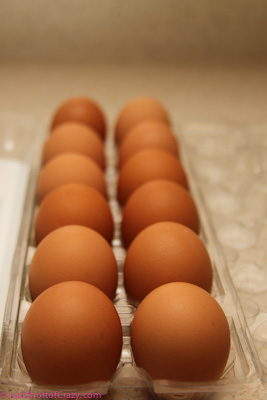 Mixing up the eggs, milk, nutmeg, salt & pepper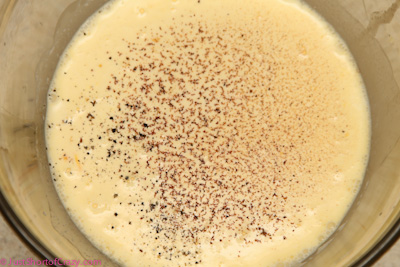 Egg mixture poured into the crust, bacon and cheese added, then ready to bake.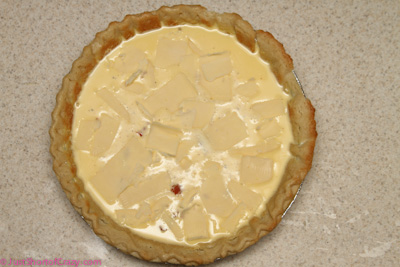 Delish quiche ready to enjoy. YUM!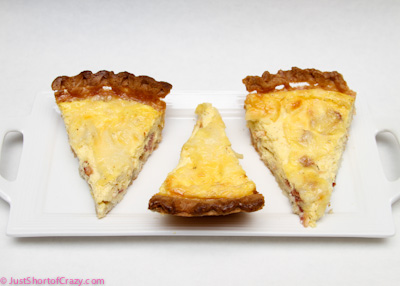 Bacon & Cheddar Quiche Recipe
Ingredient List
4 eggs
3/4 cups heaving whipping cream
3/4 cups milk
8 strips bacon, cooked crisp and crumbled
1 cup sharp white cheddar, sliced very thin or shredded
nutmeg
salt & pepper
1 prepared pie crust
Directions
Bake pie crust for 10 minutes at 375 degrees. Be sure to cover your crust with foil and add pie weights to keep the crust from puffing up.
Remove from oven and let it cool completely.
Combine eggs, heavy whipping cream, and milk together.
Add a couple dashes of nutmeg (maybe 1/8 tsp), salt & pepper to taste.
Pour egg mixture into cooled pie crust, sprinkle bacon over top, add cheese.
Bake at 375 for 30 minutes or until pie is set.
Let cool. Serve with side salad or tomatoes.
Pin Breakfast Quiche to Pinterest