This vegan no bake peanut butter cookies recipe is the latest in the line up. In addition to the peanut butter I added a couple scoops of Purely Inspired vanilla protein powder to the recipe to give it an extra kick of protein.
These are incredibly easy to make and if you have about ten minutes you can mix up a batch and have them cooling in no time at all. I used vegan butter and almond milk for Em's lactose issues, but you can use good old fashioned butter and milk as well. Either will work.
I"m actually getting ready to make a batch for Alan and I'm going to try making it with chocolate milk. It will either be a new family favorite or end up in the garbage. Sadly, playing in the kitchen usually nets a few disasters before you find success (kind of like life).
These turned out perfect! Emma's only complaint was that they were too good. That is a good complaint to have.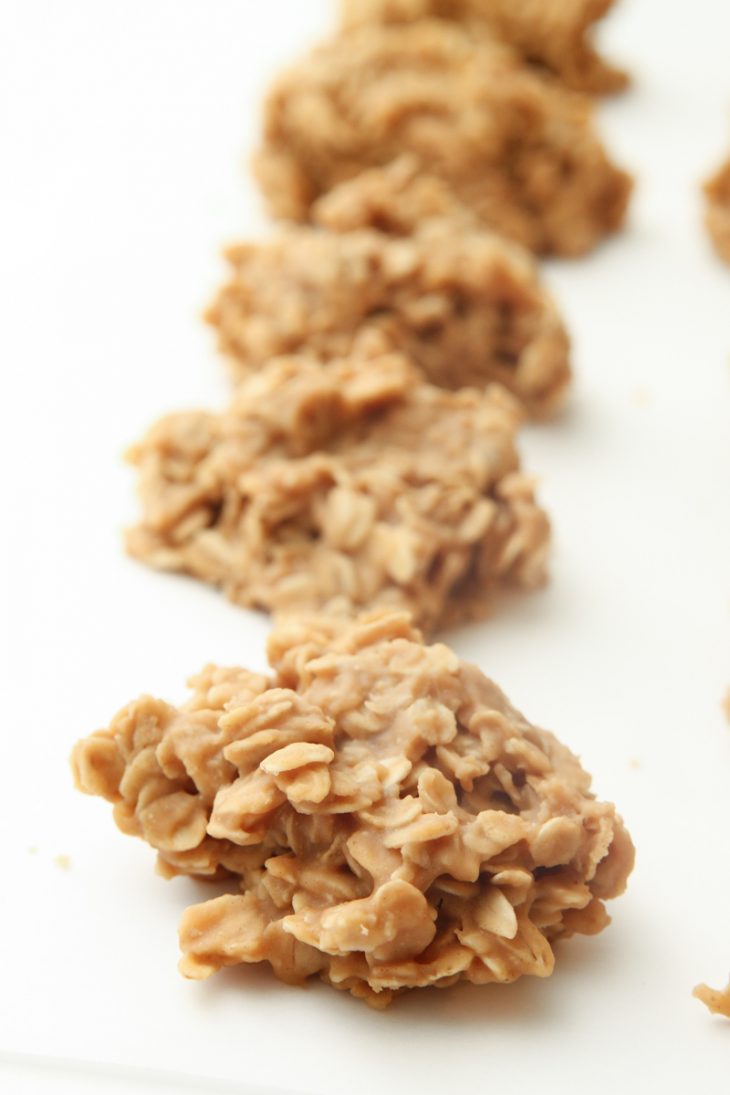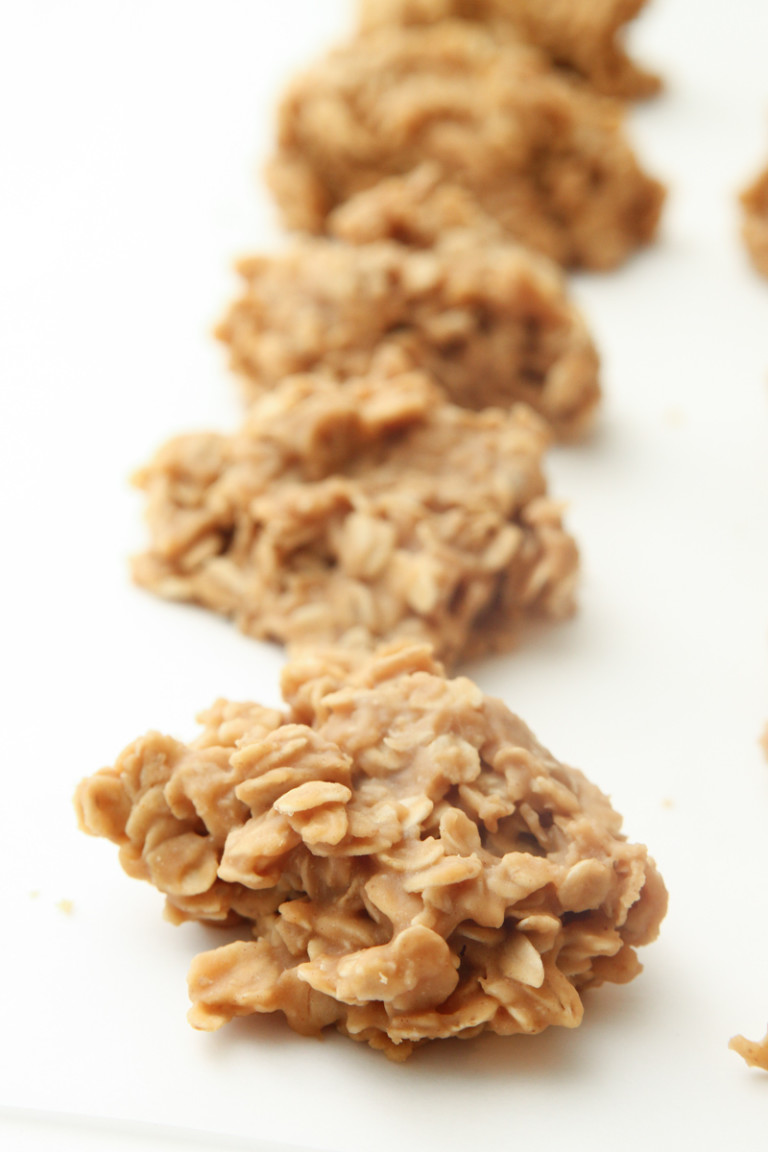 Vegan No-Bake Peanut Butter Cookies Ingredients
1 3/4 cups sugar
1⁄4 cup Earth Balance butter substitute
1⁄2 cup almond milk
1 cup peanut butter
3 scoops Purely Inspired vanilla protein powder, optional
1 teaspoon vanilla
3 cups rolled oats (old fashioned)
Vegan No-Bake Peanut Butter Cookies Directions
In a large sauce pan bring the sugar, Earth Balance and almond milk to a full rolling boil (one that continues to boil as you stir).
Boil for one minute while continually stirring.
Remove from heat, mix in peanut butter, protein powder, and vanilla. Mix until peanut butter is completely blended into the mixture.
Add rolled oats,
Quickly drop spoonfuls of cookie mixture onto a parchment paper lined baking sheet. Let cool completely.
Check out the other almost vegan/vegan cookie recipes!
http://www.fivespotgreenliving.com/healthy-cookies-with-chickpeas-oatmeal-and-chocolate-chips-glutenfree/
https://allshecooks.com/no-bake-chocolate-drop-cookies/
https://allshecooks.com/no-bake-chocolate-oatmeal-cookies/
Pin To Pinterest