Summer is beginning in northern Michigan. I'm not sure what the weather will be like this summer, but I'm betting it will be hot. On days where you don't want the oven on toss together this Summer Garden Pasta recipe.
The gardens will soon be full of tomatoes and cucumbers so I created this very easy pasta dish that is perfect for lunch or dinner.
Speaking of gardens, last year we planted over 80 tomato plants and about 60 of the survived and produced tomatoes. I messed up a bit and had about 40 plants that produced cherry sized tomatoes.
We had so many tomatoes all summer long. Thank goodness for recipes like this to help use them up, extras were tossed in the freezer (yes, whole without blanching) for use in winter meals.
By the way, we're still eating those tomatoes and are planting another 30 or so tomato plants this year.
I learned real quick that 60 tomato plants is way too many.
Updated June 2023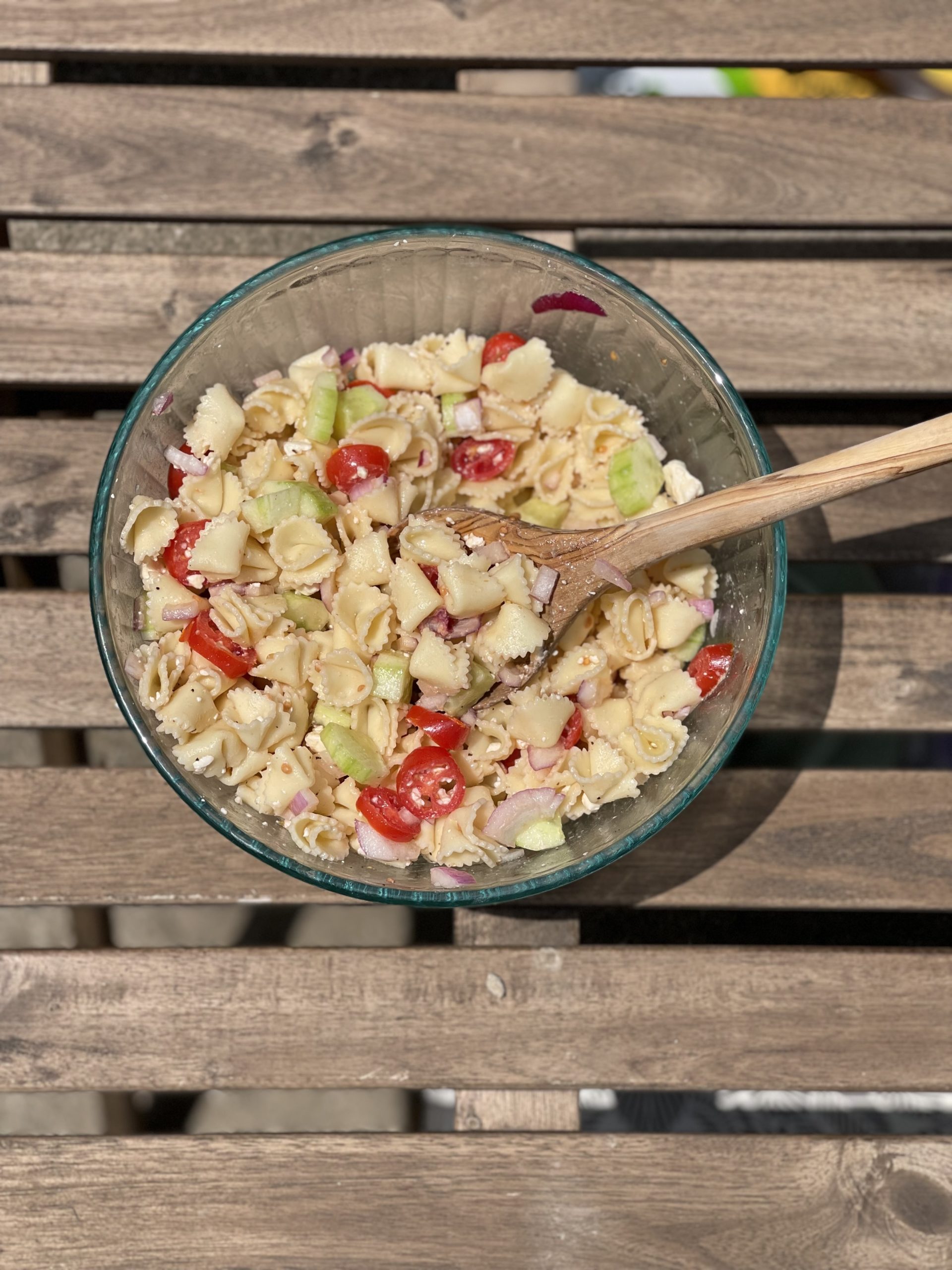 Summer Garden Pasta Recipe
SUMMER GARDEN PASTA INGREDIENTS
1/2 box Bow Tie pasta (or your preference), cooked according to package directions
1 small-medium tomato, diced (I used cherry tomatoes that I had extra of.)
1/2 cucumber, chopped
1/2 small red onion, finely diced
4 ounces crumbled feta cheese
Olive oil
Salt & pepper
SUMMER GARDEN PASTA DIRECTIONS
Toss together pasta, tomato, cucumber, onion and feta. Drizzle with a bit of olive oil. Season with salt and pepper. Enjoy!
Yes, it really is that easy. You can make this up in no time at all. I chop and dice the veggies while the pasta is cooking.
After draining the pasta I run it under cold water for a minute or two and then toss everything together.
This easily made enough for 4 side servings with some left overs.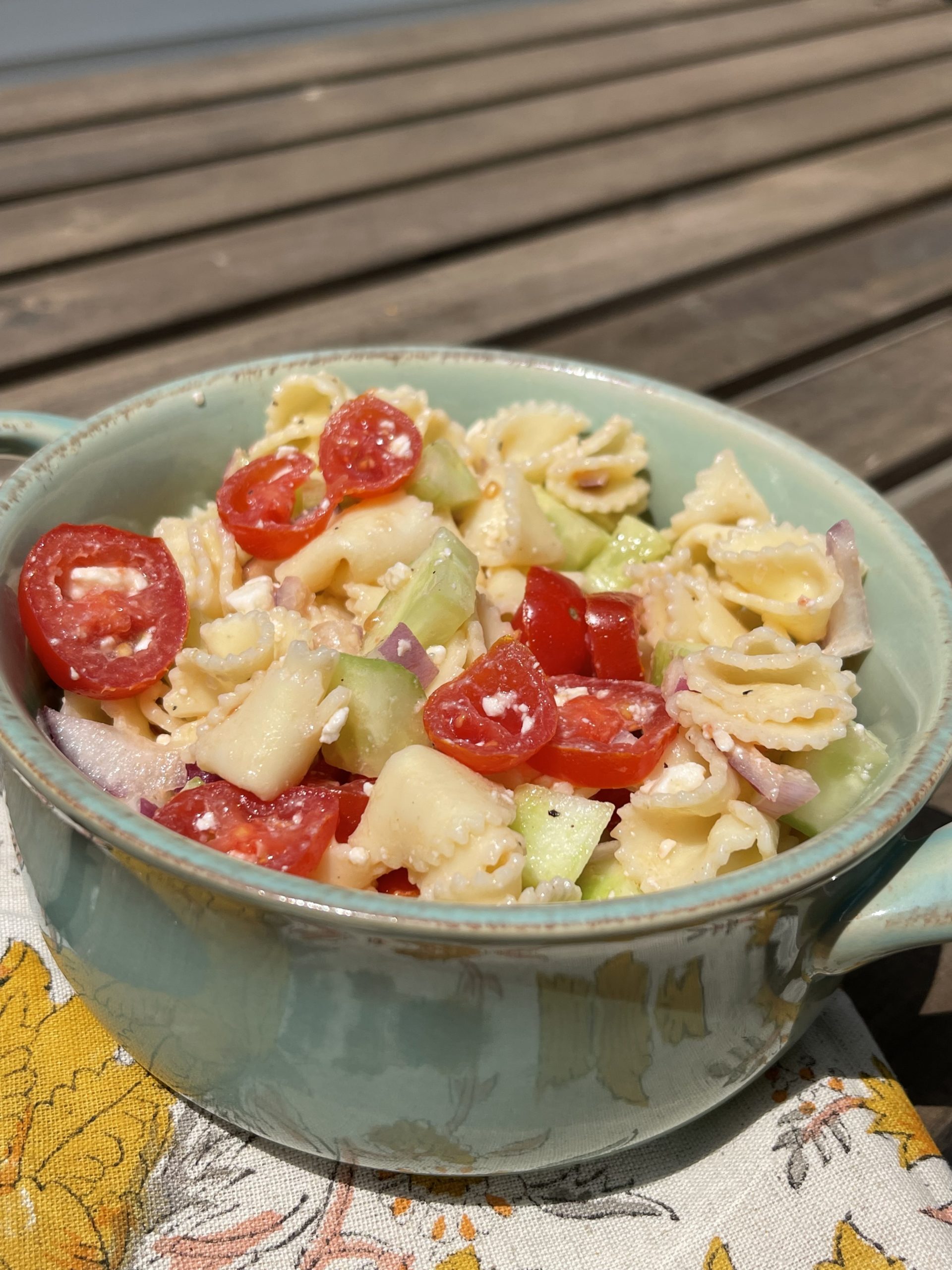 More Recipes To Try:
30 Easy Summer Desserts That Aren't Too Hot To Handle
6-Ingredient Strawberry Salsa You'll Want To Eat All Summer
Easy Campfire Recipes For Your Camping Fun
Enjoy These Easy To Make Strawberry Recipes
12+ Delicious and Easy Weight Watchers Camping Meals to Fuel Your Next Adventure
Pin Summer Garden Pasta Salad To Pinterest