Campfire recipes are a great way to have fun with the kids if you are camping during the summer, or if you just want to do something fun at home on the weekends.  From classic hot dogs and S'mores (9 fun s'more recipes here) to unique copycat recipes that will have everyone drooling, this list of recipes is ideal for summer food fun.
Photo Credit: Photos belong to their respective owners. Click on a photo to visit the creator's blog and view the recipes.
17 Delicious Campfire Recipes
I love to spend as much time outdoors as possible. Whether you head out in the summer to the lake for camping, or you wait until the fall with cool crisp air for a bonfire, these campfire recipes are ideal.  I have found 17 campfire recipes that I hope will inspire your inner campfire chef as much as they did mine.
This recipe is so easy. Roast a whole chicken in the fire and the only "pan" you'll need is aluminum foil. (YAY!) Thanks to Let's Camp S'more for this very tasty recipe!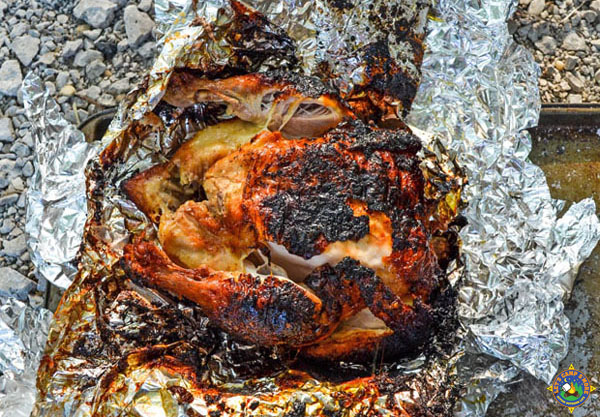 Hot Dogs are a campfire staple, and these Spider Hot Dogs give the old standby a fun new vibe. Campfire cooking sticks are all you need to cook this camping favorite. I like the cooking sticks that extend so I don't have to get super close to the campfire.
Bacon cooked over a campfire sounds amazing and would be a great way to start the day if you are camping! Wooden dowels work well for this campfire recipes adaptation.
Even Pizza is possible over a campfire! If you haven't fallen in love with cast iron skillets yet. Now is your opportunity. These are quickly becoming my go-to pan at home as well.
I love all in one type of meals! Egg Stuffed Potatoes would be great for breakfast or dinner. Don't forget to pack the aluminum foil!
Sometimes you have to get creative if you are cooking for a crowd. Who would have thought to use a rake to make a large quantity of Hot Dogs? I'm not sure I would try this, but it sure would be one way to cook for many people.
Potatoes are always a hit for campfire cooking and campfire recipes like these are the ultimate comfort food!
Meatloaf is food for your soul, and the fact that you eat it from an onion with this recipe just makes it more fun!
These Hobo Pies look really good! I think they would be a crowd pleaser.
Breadsticks on a Stick would compliment any meal you plan to make in the great outdoors.
Mom's Campfire Potatoes look mouthwatering!
CAMPFIRE RECIPES: DESSERTS
Banana Boats are fantastic! Just look at the picture, there is no need for more words!
Marshmallows and Strawberries, yes, please! These look amazing!
Inside Out Caramel Apples would be a yummy way to end a campfire meal.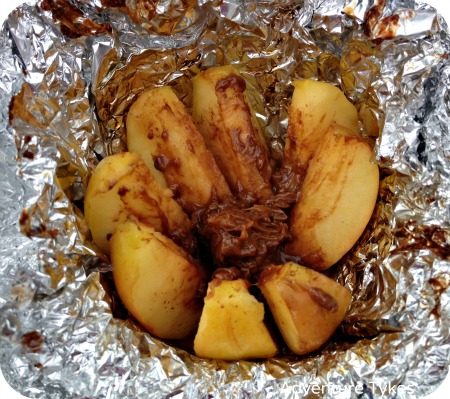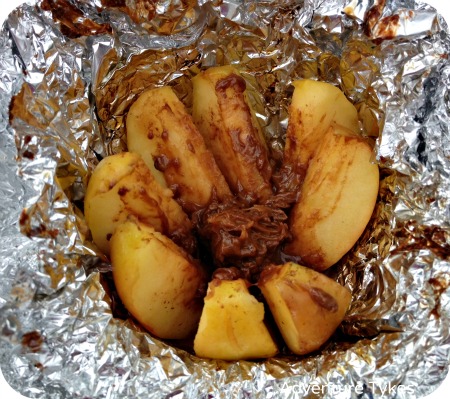 READY FOR MORE OUTDOOR FUN? READ THESE:
9 Unique S'more Recipes
Camping in Michigan's Upper Peninsula (with Lake Superior surfing photos!)
10 Places to go Glamping
7 More Great Places To Go Glamping
5 Reasons To Fish Louisiana's Coast
Winter Escape to Starved Rock Lodge, IL
Finding Diamonds and Crystals in Western Arkansas
***PIN 17 FUN & EASY CAMPFIRE RECIPES TO PINTEREST***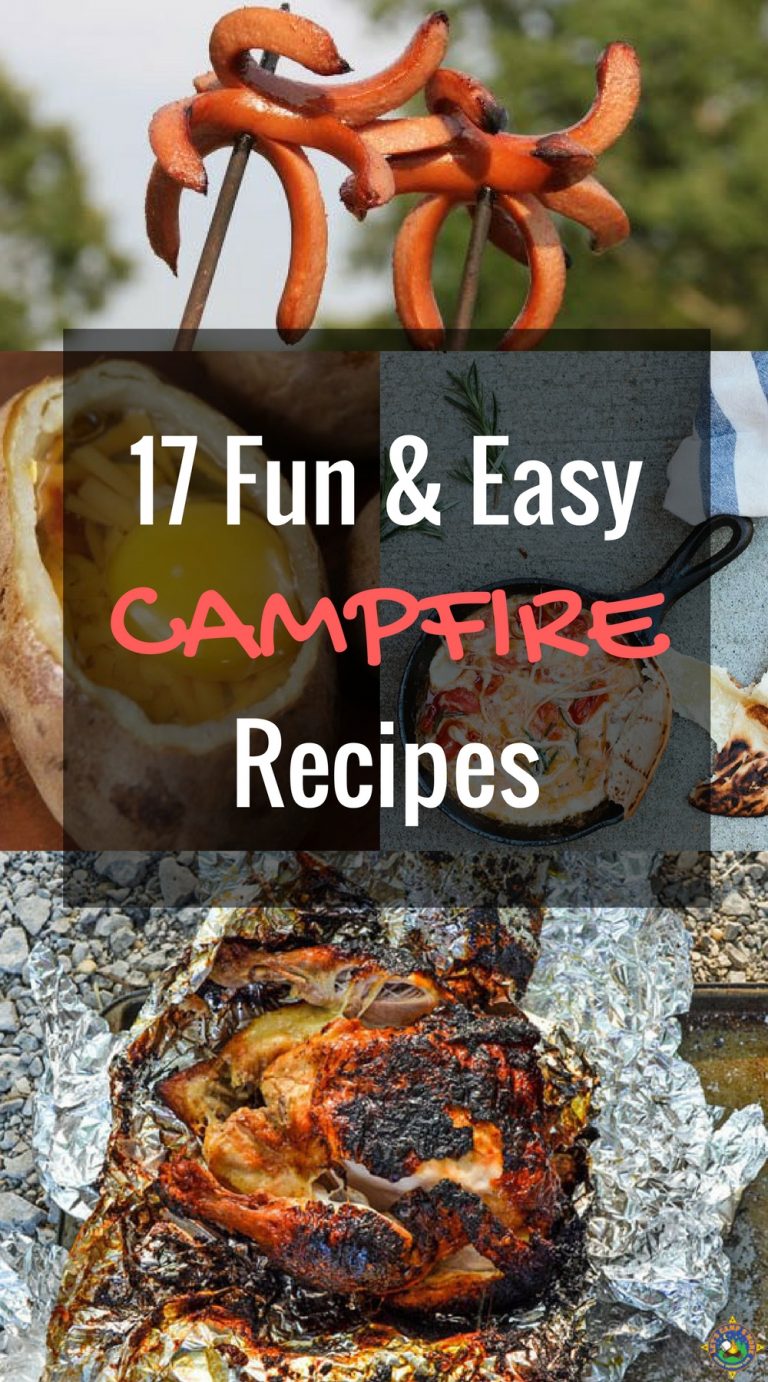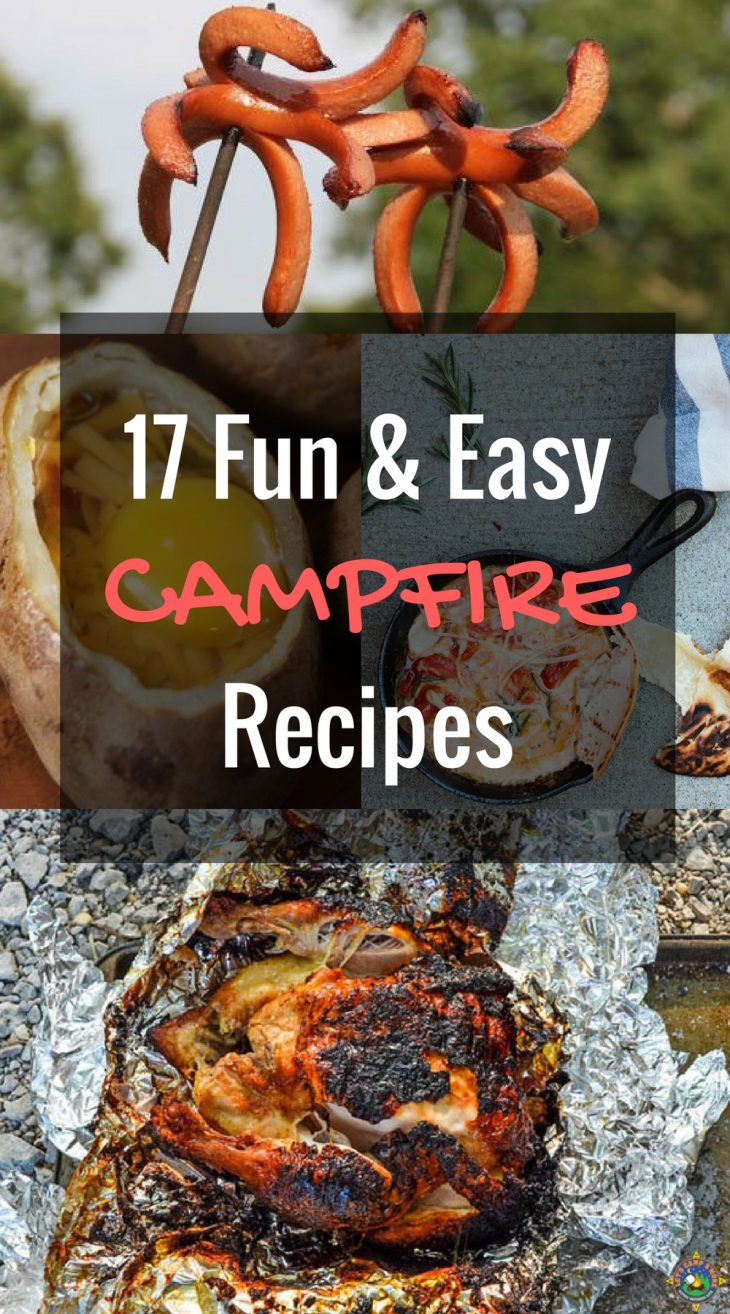 ***DON'T FORGET TO PIN THIS ONE**