Toss together some strawberries, canned tomatoes (if fresh from the garden isn't available), a bit of onion and garlic and you'll be enjoying this Strawberry Salsa in no time at all.
I will say I was a bit hesitant to add strawberries to my salsa, but I love tomatoes and I love strawberries so I figured I would give it a try.
We are fortunate to live in an area with a number of strawberry farms that offer pick you own or freshly picked for you.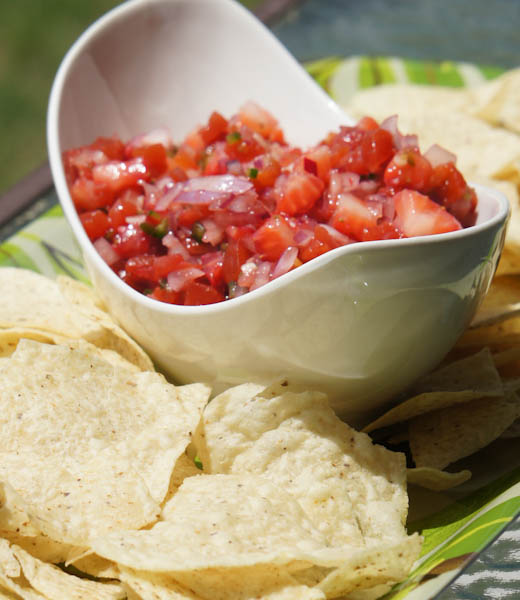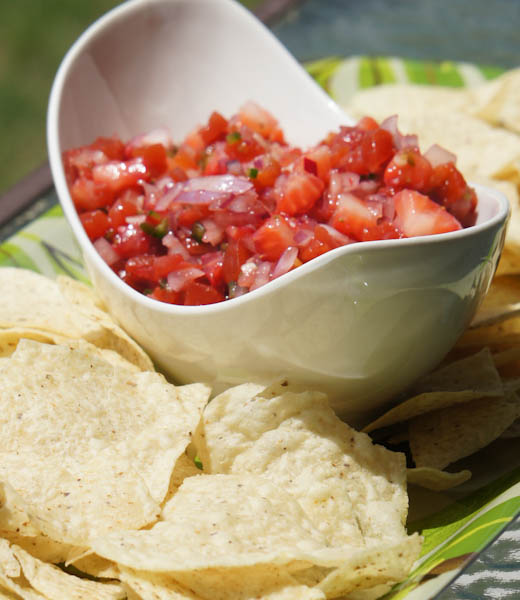 The prices are usually very reasonable and some of the farms offer the honor system, which still blows my mind after all these years.
Simply drop your money in a lockbox, take the berries, and walk away. Amazing.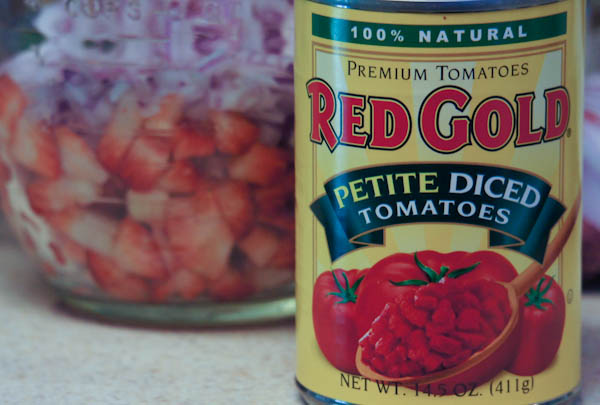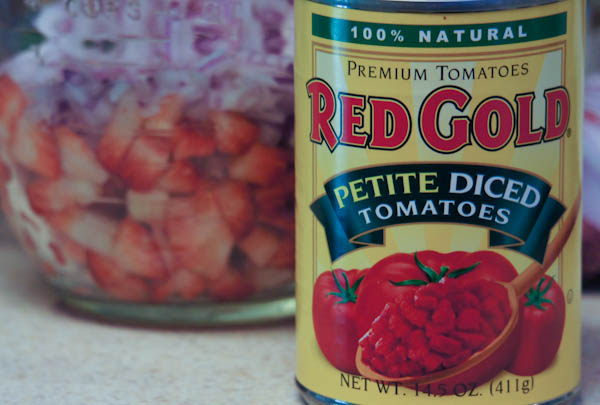 Anywho, I chopped and diced up the ingredients, mixed them all together, and then tried to patiently wait the 2 hours it requires to chill in the fridge and mix all those flavors together.
Ideally, you'd let these ingredients get to know each other overnight because the next day is when these flavors really shine.
However, patience has never been one of my strong suits so I waited as long as I could before grabbing a tortilla chip and giving this salsa a try.
The blend of strawberries and tomatoes did not disappoint and it's now a early summer family favorite.
Strawberry Salsa Ingredients
1 pint fresh strawberries, diced
1-14.5 oz can of Red Gold Petite Diced Tomatoes, drained
1 small red onion, diced
2 jalapeno peppers, minced (I only used 1, I'm a wimp when it comes to spicy hot food)
2 tablespoons lime juice
2 cloves of garlic, minced
Strawberry Salsa Directions
In a large bowl combine strawberries, Red Gold Petite Diced Tomatoes, onion, and peppers. Stir in lime juice and garlic.
Cover and refrigerate for at least 2 hours, but you're better off letting it sit overnight and enjoying the next day.
Serve with tortilla chips.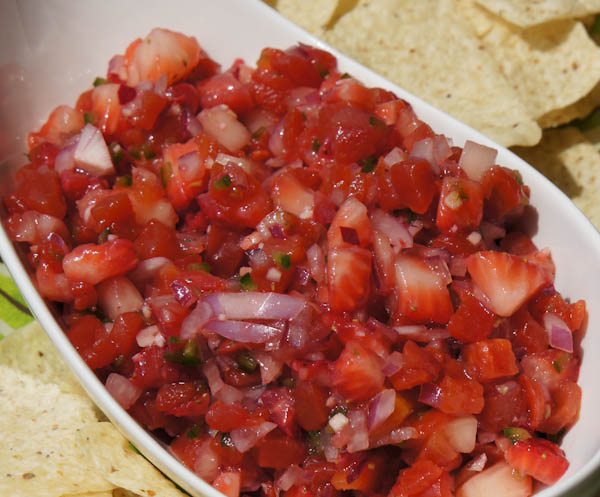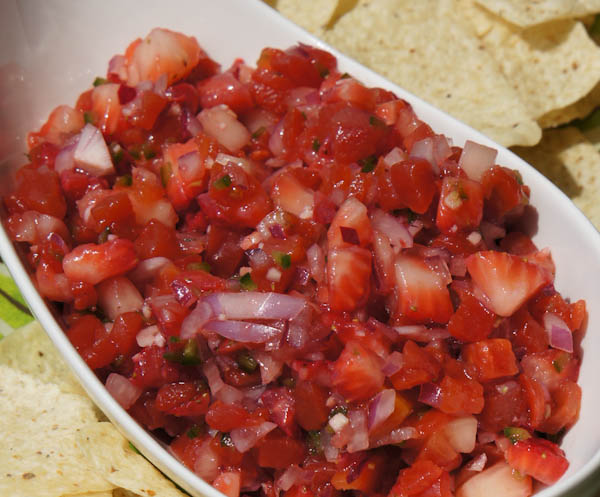 Pin Strawberry Salsa to Pinterest