Even though spaghetti, as a rule, is incredibly easy to make I like this slow cooker spaghetti recipe because it helps me use up random bits of pasta that I have sitting in the pantry, hence the name Crazy Spaghetti.
I had a little bit of linguine and a little bit of lasagna noodles. Neither was enough for an entire meal alone so a good way to use them up was in the slow cooker spaghetti recipe.
I broke up the pasta into bit sized pieces before layering it in the slow cooker. I used enough sauce and water that the pasta cooked completely through and ended up creating delicious spaghetti for dinner.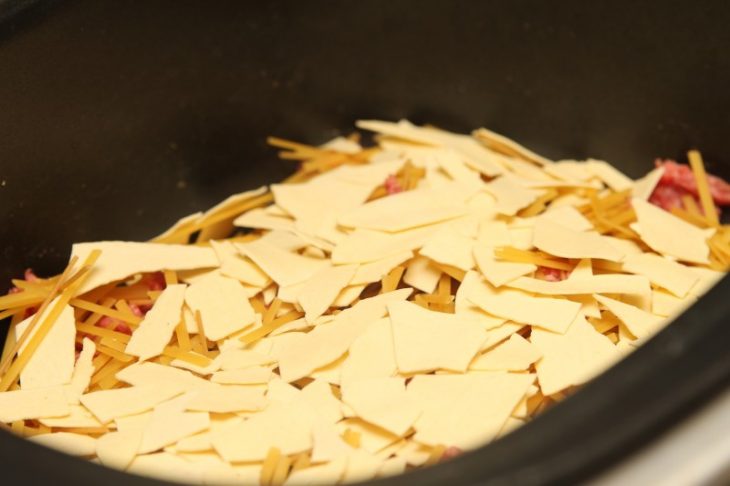 If you don't want to use burger you can skip it all together or replace with turkey, pre-made meatballs, or even chopped veggies (our faves are carrots, squash, and/or eggplant).
You know I keep recipes loose and like them to be very flexible. This helps use up food already in the house so you don't end up throwing it away.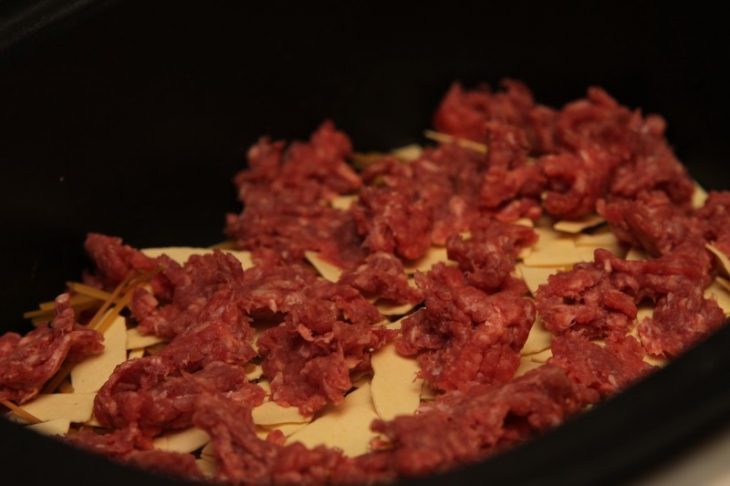 I place raw meat in my slow cooker, but I know that many people do not like this process. You can cook the burger in a skillet and use the cooked burger in the slow cooker recipe.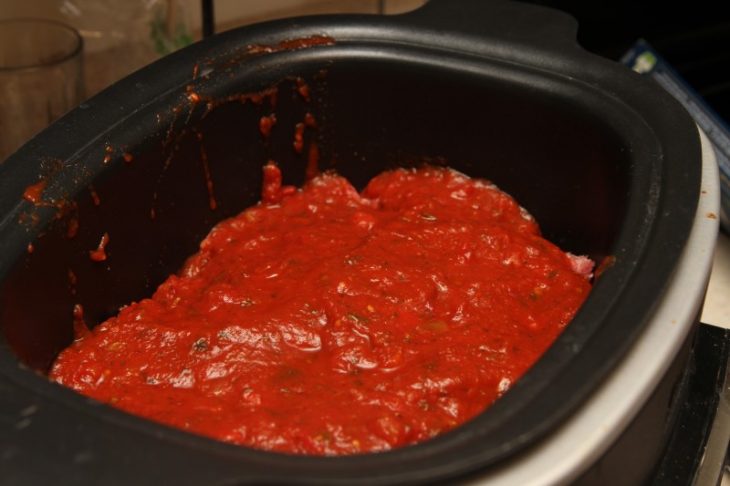 When the spaghetti is done serve with a side of veggies and dinner is done. This also makes great left overs.
Alan and I had crazy spaghetti for about a week because the recipe makes enough easily for 4 and up to 6 depending on appetites.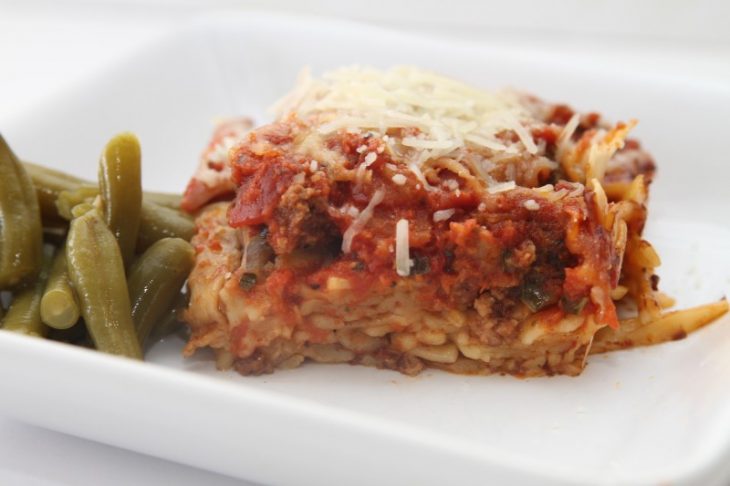 Slow Cooker Spaghetti Recipe
Ingredients
1 jar of spaghetti sauce with basil
1 can of diced tomatoes (15 ounces)
1 pound ground burger
1 cup water
2 cups shredded mozzerella
8 ounces pasta, broken into pieces
Directions
In a slow cooker layer half the pasta,tomatoes,sauce, burger, and 1 cup cheese.
Repeat.
Pour 1 cup water over all ingredients.
Cover and cook on low 5-6 hours until meat is cooked through and pasta is tender.
Pin To Pinterest