Tequila usually isn't a friend of mine, but it works perfectly in this Salted Margarite Cupcakes Recipe.
I love salty sweet cupcakes and this recipe is a great way to satisfy that craving. These are perfect for your next girlfriend get-together, book club or Mom's night out.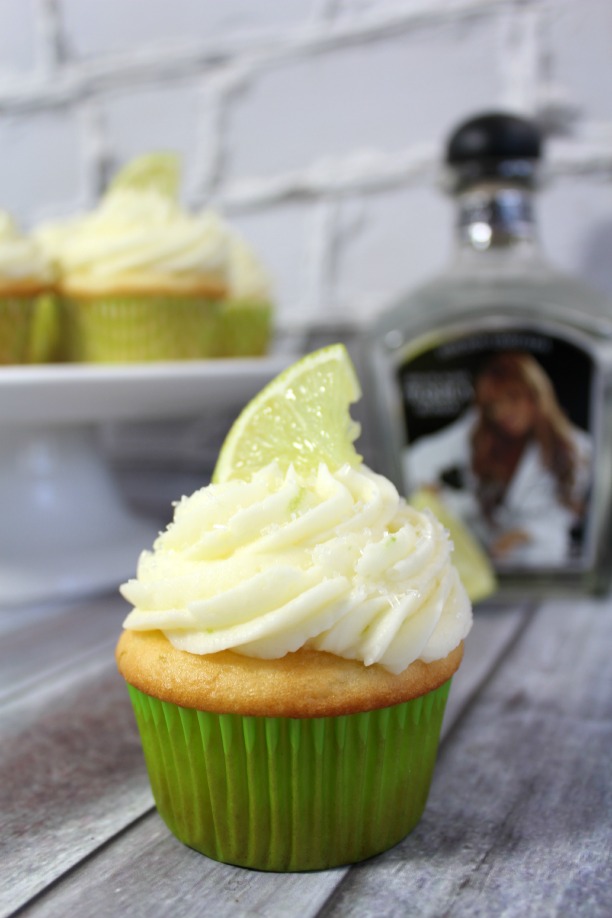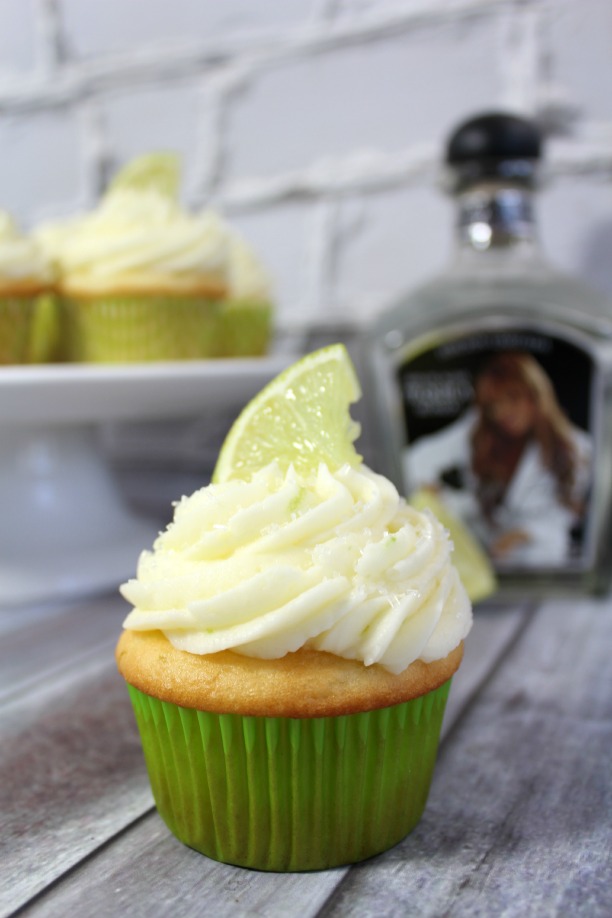 Whip up a batch or two of these delicious salted margarita cupcakes and impress your friends with your boozy baking skills.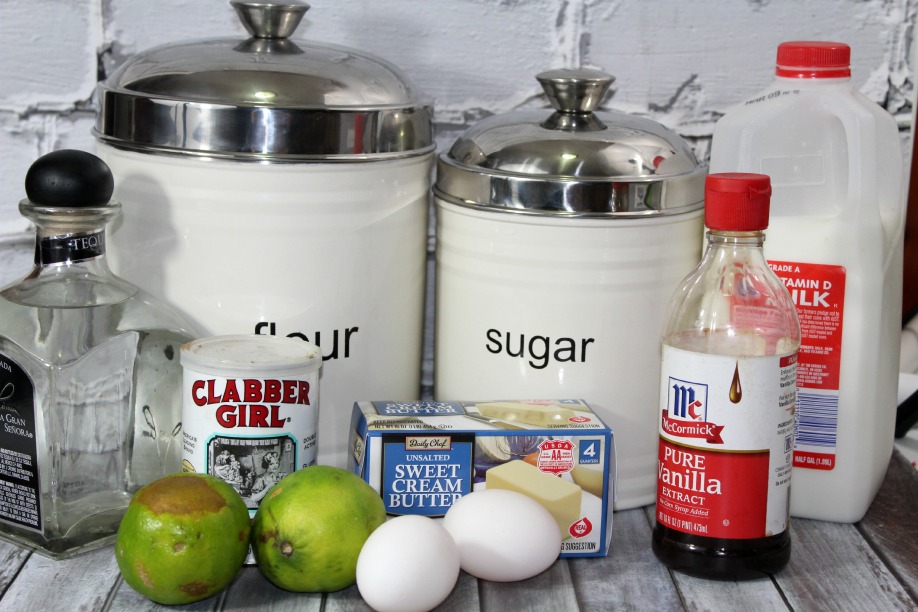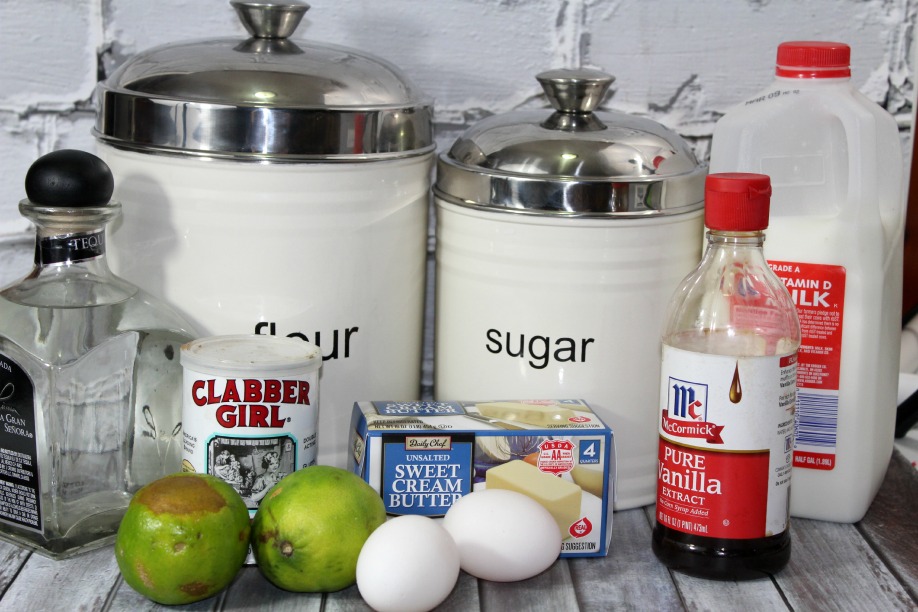 Salted Margarita Cupcakes Recipe
Making a homemade margarita cupcakes recipe is definitely an easy way to impress your friends.
You can brag about how these are made from scratch with no mix involved, and watch them clamor over the last one. They are full of flavor, soft, moist, and the buttercream frosting is amazing.
I'm sure you'll have these ingredients in your cabinet so gather them up and get to mixing.
I love it when I have everything on hand I need for cupcakes. Before long you'll be enjoying a delicious adult only cupcake.
You'll start with basic ingredients for a delicious moist white cupcake.
The addition of a bit of lime juice and tequila in the batter is what gives this margarita cupcakes recipe the twist of adult flavor.
The light and flavorful lime and tequila buttercream icing with just a pinch of salt on top rounds out this recipe to make it feel just like a margarita.
Salted Margarita Cupcakes Ingredients
1½ cups all-purpose flour
1½ teaspoons baking powder
¼ teaspoon salt
½ cup butter, at room temperature
1 cup granulated sugar
2 eggs, at room temperature
Zest and juice of 1½ limes
2 tablespoons tequila
¼ teaspoon vanilla extract
½ cup whole milk
Salted Margarita Frosting Ingredients
1 to 2 tablespoons tequila
1 cup unsalted butter, at room temperature
2¾ cups powdered sugar
1 tablespoon lime juice
Pinch of coarse salt
Salted Margarita Cupcakes Directions
Preheat the oven to 325 degrees F. Line your muffin tin with paper liners.
In a medium bowl, whisk together the flour, baking powder and salt.
In an electric mixer on medium-high speed, beat the butter and sugar together until pale, light, and fluffy for unto 5 minutes
Reduce the mixer speed to medium and add the eggs one at a time, mixing thoroughly after each one.
Scrape the sides of the bowl and add the lime zest, lime juice, vanilla extract and tequila. Mix until combined
Reduce the mixer speed low. Add the dry ingredients in three batches, alternating with the milk in two batches.
Bake for approximately 25 minutes or until just slightly golden and a skewer shows only moist crumbs attached, rotating the pan at the halfway point.
Allow cupcakes to cool for 5 to 10 minutes
Brush the tops of the cupcakes with the 1 to 2 tablespoons of tequila.
Let the cupcakes sit aside to cool completely before frosting them.
Salted Margarita Frosting Directions
Whip the butter on medium-high speed of an electric mixer using the whisk attachment for 5 minutes.
Reduce the speed to medium-low, and gradually add the powdered sugar, mixing and scraping the sides of the bowl until all is incorporated.
Give it a mix on medium speed for about 30 seconds.
Add the lime juice, tequila and salt mix on medium-high speed until incorporated and fluffy. If the frosting appears a bit too soft, add some additional sugar, one spoonful at a time until desired consistency is reached.
Frost cupcakes and garnish, if desired, with lime zest, an additional sprinkling of salt and a lime wedge.
If you want this recipe to be kid-friendly, simply leave the tequila out of the icing recipe. Since the small amount of tequila in the batter cooks out, it is perfectly safe to enjoy without the tequila in your icing.
A margarita cupcakes recipe is a perfect treat for a girl's night, special birthday party, or just a sweet indulgence for adults after the kids go to bed.
Pin Salted Margarita Cupcakes to Pinterest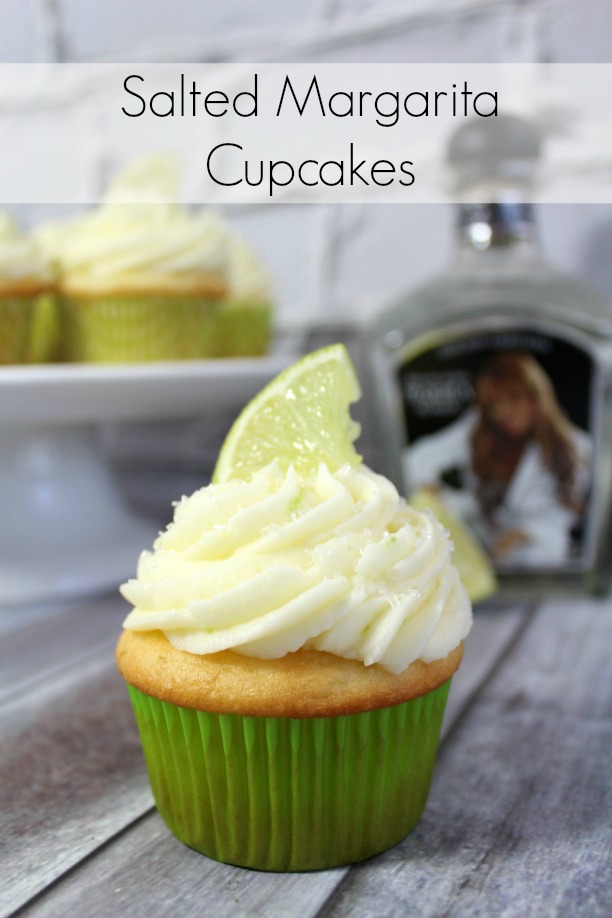 More Cupcake Recipes
Need more cupcake ideas? Check out these tasty treats.