Emma has been busy in the kitchen trying all kinds of baking recipes. Her current favorite book is The Cupcake: Life's better with a cupcake by Love Food. She gave these Neapolitan cupcakes a try the other day and they turned out pretty good.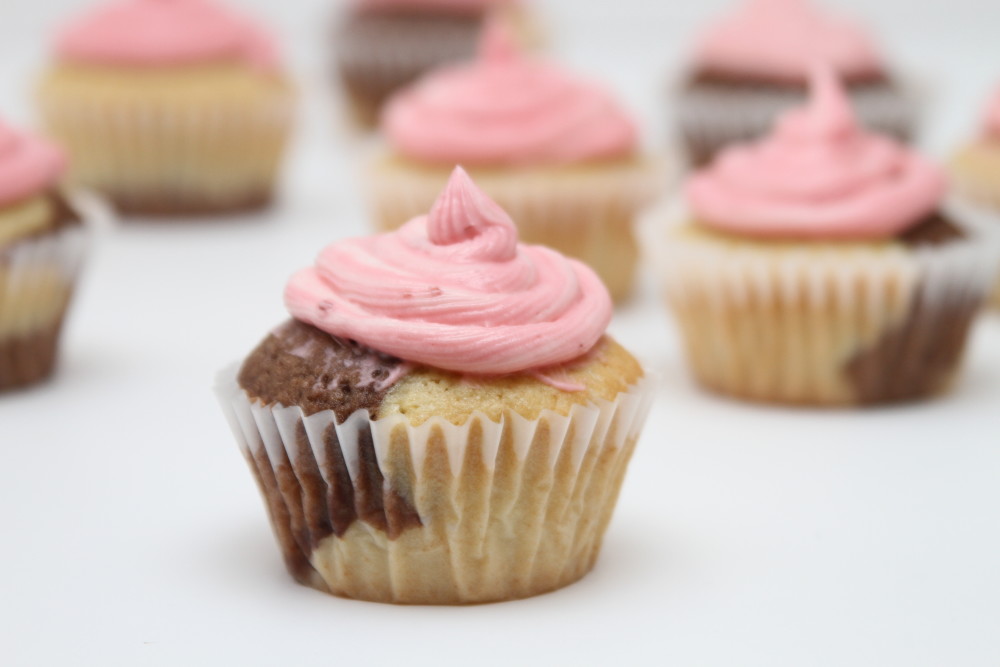 She mixed up the batter, divided it and added chocolate to half of it to create the vanilla and chocolate batter. Some jam in the frosting and she has the strawberry needed to complete this Neapolitan cupcake.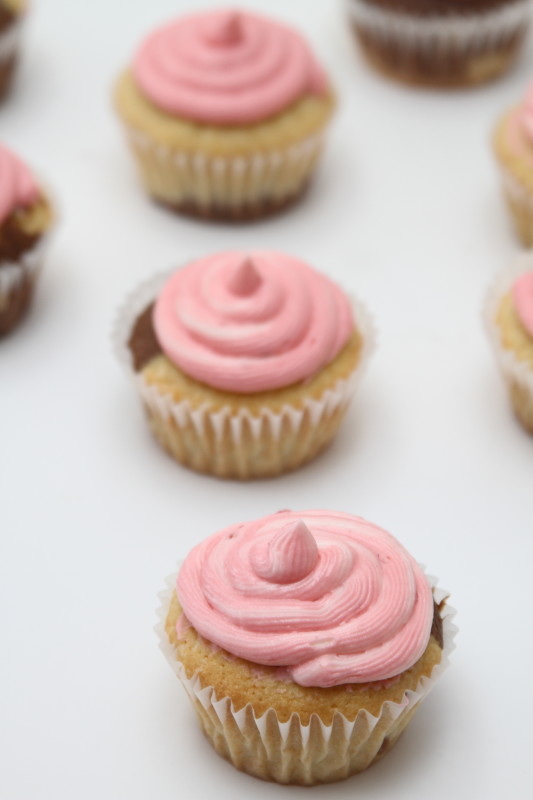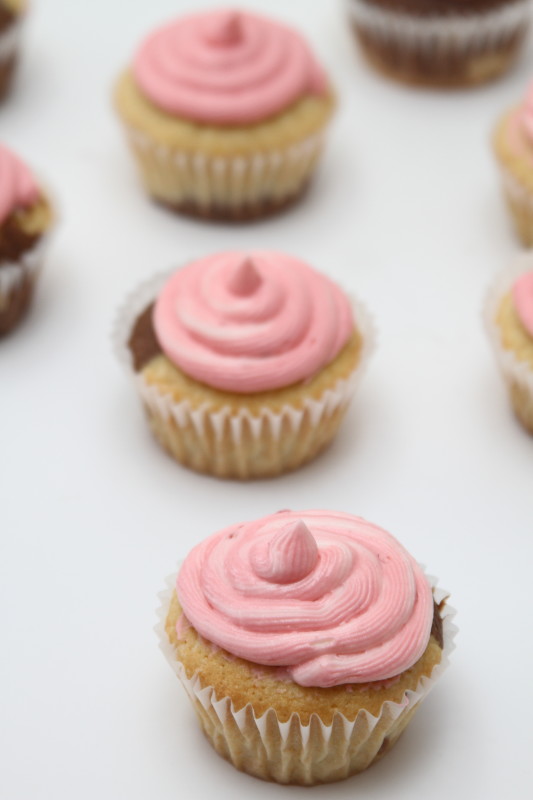 It would be fun to serve with Neapolitan ice cream at a birthday party. Enjoy!
Neapolitan Cupcakes Recipe
Neapolitan Cupcakes Ingredients
1 cup flour
1/2 tsp baking powder
1/2 cup butter, soft
2/4 cup sugar
2 extra large eggs, beaten
1 tsp vanilla extract
1 tablespoon milk
1 tablespoon unsweetened cocoa powder
Neapolitan Cupcakes Frosting Ingredients
3/4 cup cream cheese
1/2 cup unsalted butter, soft
2 /4 cups powdered sugar
1 tablespoon strawberry jelly
Neapolitan Cupcakes Directions
Preheat oven to 350 degrees.
Line a cupcake pan with 8 paper liners
In a large bowl, combine the flour and baking powder. Add the butter, sugar, and eggs. Mix until smooth (can use a hand or stand mixer).
Divide the batter between two bowls.
Mix the vanilla extract and milk into one of the bowls.
In the other bowl add the cocoa powder.
Place a spoonful of each of the batters into the paper cupcake liners.
Bake in a preheated oven for 15-20 minutes or until done.
Transfer to wire rack and let cool.
Neapolitan Frosting Directions
Blend together the cream cheese and butter in a medium bowl.
Mix in confectioners' sugar and blend until smooth.
Divide the frosting into two different bowls.
Stir the jelly into one of the bowls and mix well.
In a pastry bag, fitted with star tip, alternate adding the plain cream cheese frosting with the strawberry frosting.
Pipe onto each cupcake.
More Cupcake Recipes
Need more cupcake ideas? Check out these tasty treats.