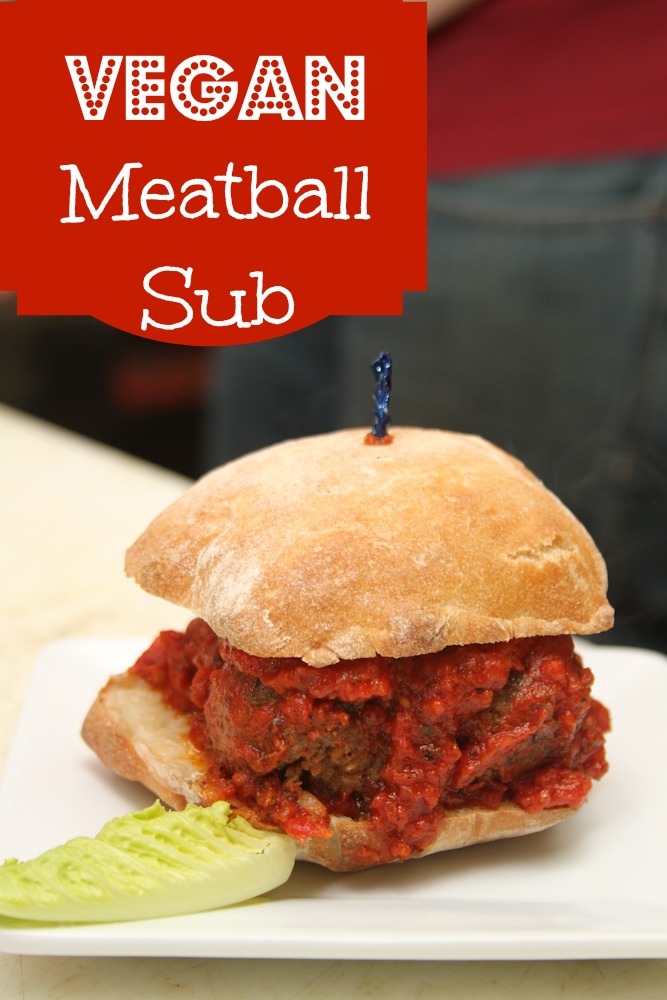 A while ago I shared a vegan meatball recipe that my son makes at work, which spurred the need to share this vegan meatball sub recipe here. I was taking photos of the recipe process and was able to sneak in this photo of him. He's been working at the cafe for almost 3 years and has really honed his cooking skills. I love when he comes to visit and we cook together.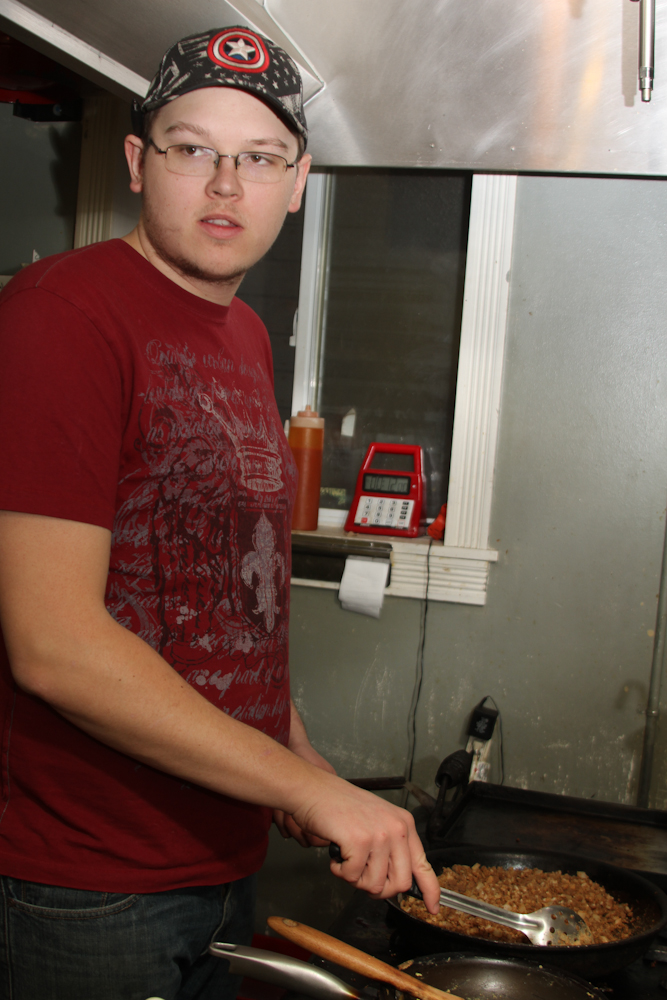 He shared the vegan meatball making process and then whipped up a vegan meatball sandwich. The sandwich is a top seller at the cafe and he's sharing how it comes together with us.  I knew immediately it would be a great hit here, and of course, wanted to brag just a bit on his culinary skills.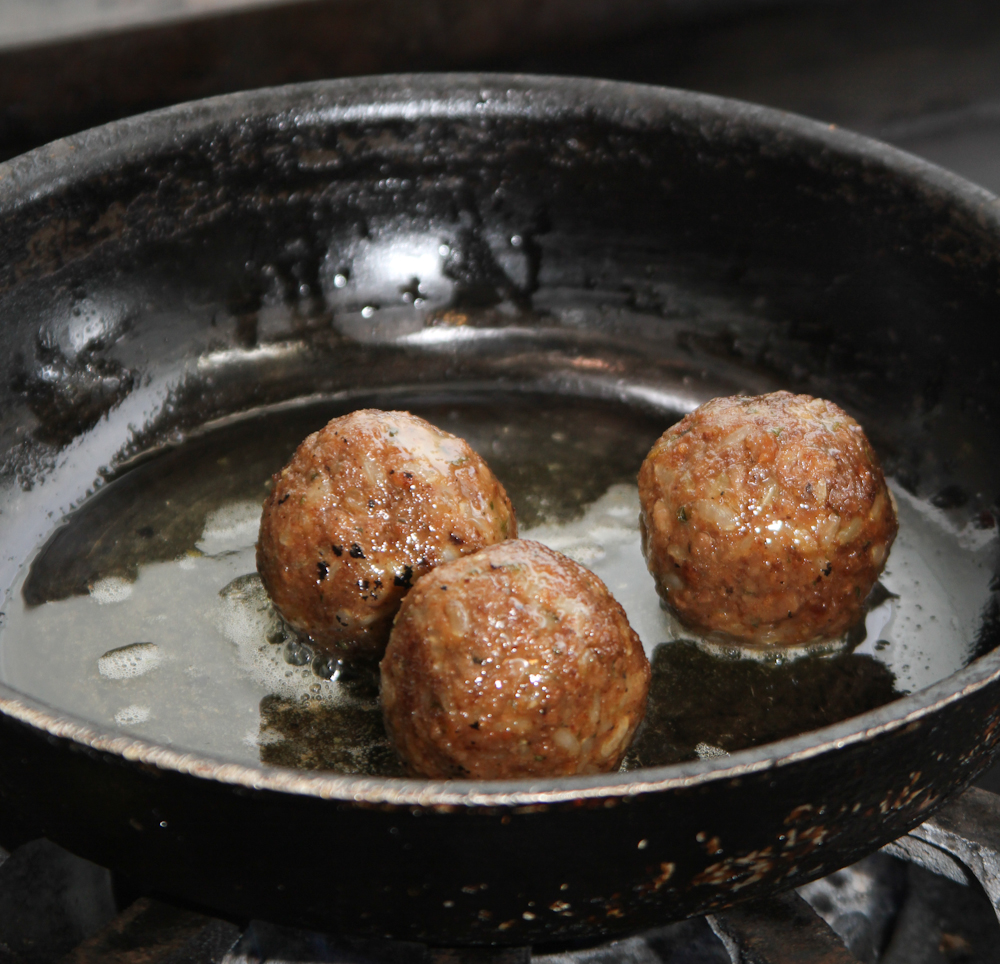 Vegan Meatball Sub Recipe
First, he poured oil in the pan, a couple of tablespoons, and heated over medium-high heat. Then he added the meatballs. He cooks them for 5-8 minutes or until they have a nice crisp golden color to them.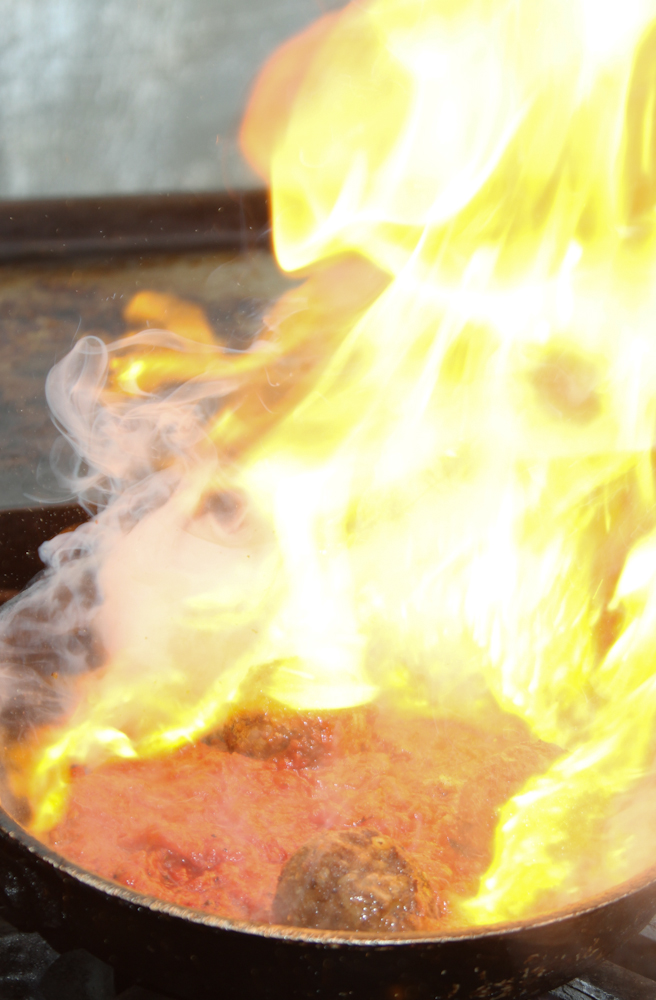 Then he showed off by creating big flames when he added the marinara sauce to the pan. Don't be alarmed, though, the flames quickly dissipated. You don't have to do this step, but it is definitely fun when you are cooking for others.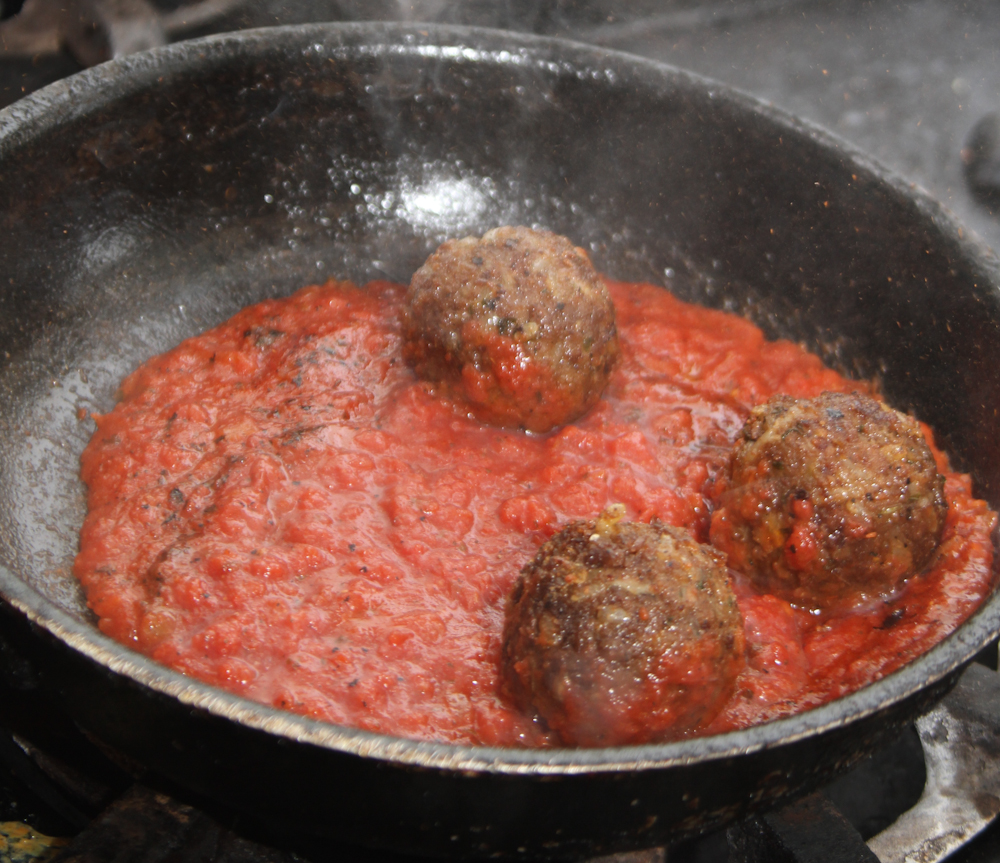 He cooked the meatballs and marinara sauce another 5 minutes or so. You want to make sure the sauce is heated all the way through.  Turning the heat down slightly helps cook everything while not burning the vegan meatballs or sauce.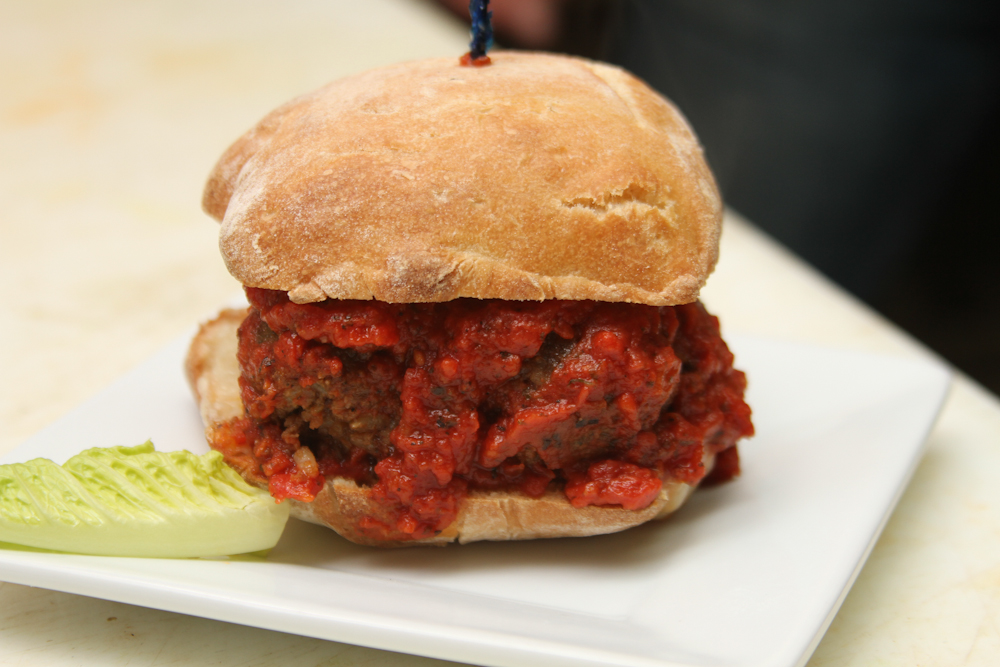 After it's heated he simply assembled the vegan meatball sub recipe. Place cheese (or your preferred vegan cheese slices) on the bottom slice of the bread.  Next, you'll add meatballs and marinara sauce and top with another slice of bread. If you'd like you can warm bread in the oven prior to assembling.  A nice ciabatta roll is a great hearty bread that holds up well in this vegan meatball sub recipe.
At the cafe they use ciabatta bread, but any dense, hearty bread will work.  You could even make this into a longer meatball sub recipe by using a French bread roll and slicing in half then filling with the meatballs.  If you don't need the sandwich to be vegan Dylan recommends using swiss cheese to compliment the flavors.
Vegan Meatball Sub Recipe
2 tablespoons cooking oil (olive or vegetable)
3-5 vegan meatballs
1 cup marinara sauce
Daya cheese, to taste
Ciabatta bread
Non-vegan option: taste great with swiss cheese
Place oil in medium-size skillet and bring to medium-high heat. Add meatballs and cook for 5-8 minutes or until a crisp golden color. Add marinara sauce and heat through, another 5 minutes.
Assemble sandwich: bread, cheese, meatballs, sauce, bread.
Creating this yummy vegan meatball sub recipe is a great idea for anyone who is trying to cut back on meat in their diet, or for making when your vegetarian friends come over for dinner!

More delicious recipes: