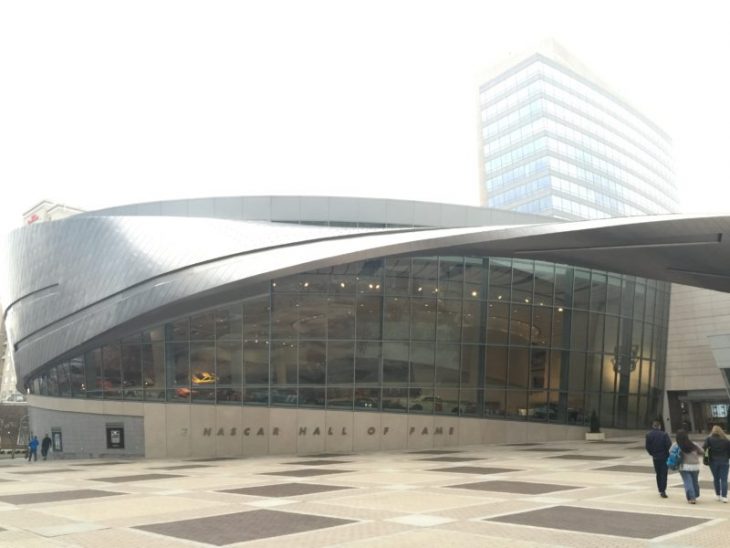 Prior to visiting the epicenter of NASCAR most of my knowledge of the sport came from Jeff Dunham and his clip about how NASCAR is all about turning left. However, that was all about to change on my Full-Throttle Fun tour through some of the industries most famous garages and museums. I had a feeling that I was going to learn all I ever wanted to know (and then some) about NASCAR racing. It all began at the NASCAR Hall of Fame in Charlotte, NC.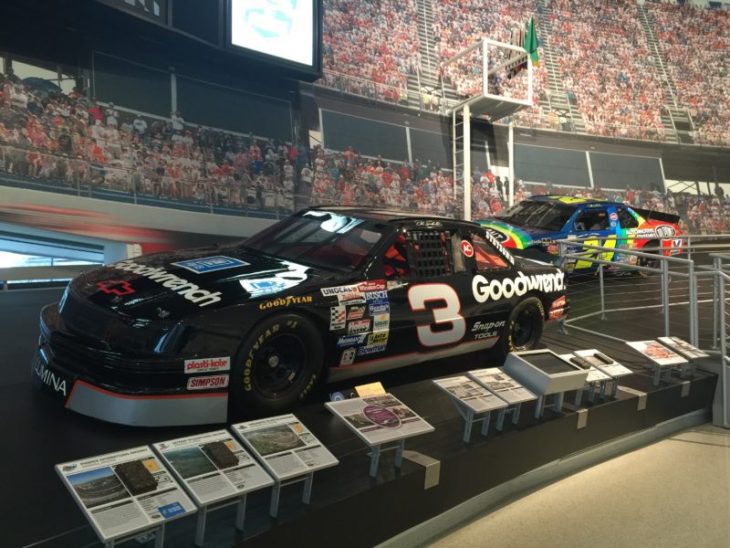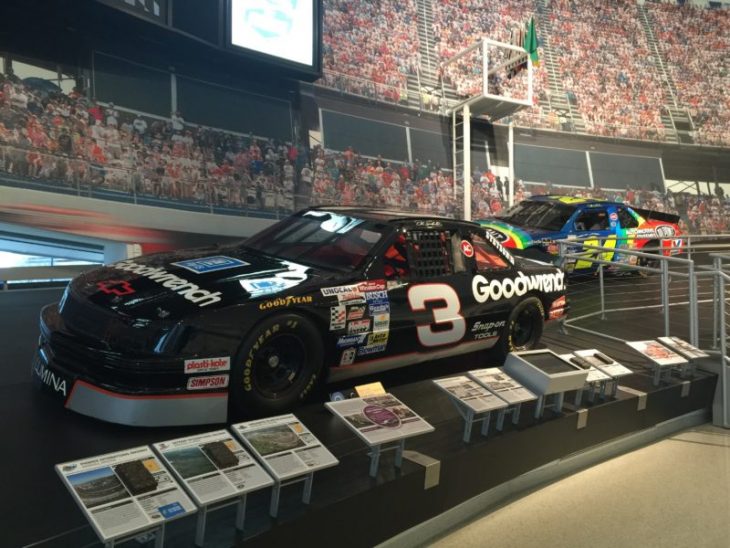 Once you enter the NASCAR Hall of Fame you'll walk into a beautiful showcase of NASCAR race cars that curve around the edge of a large room while banking, just like a race track, to give visitors the feel of what the NASCAR track is like on the curves. You can even stand on the track at the steepest degree of the curve to experience the tilt. Then imagine being in a car at high speeds going around that curve at that angle. It's pretty impressive.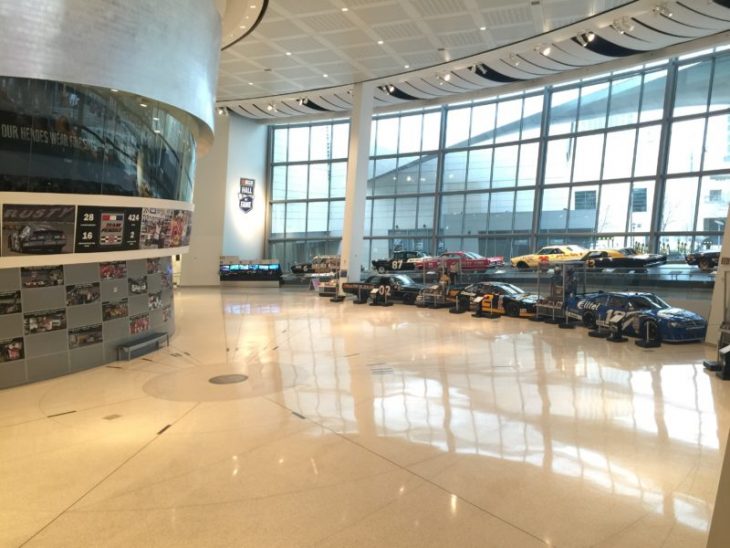 Three floors of fun make up the Hall of Fame and even non race car lovers will enjoy a visit. After leaving the grand hall you'll have the opportunity to visit different galleries as well as some touch and learn exhibits. There is even a kids corner where they can fix cars, play games and more.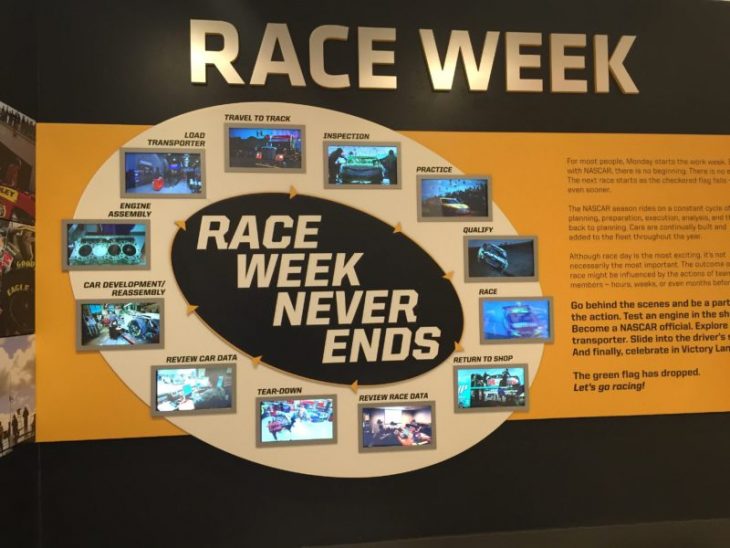 For the kid in all of us be sure to compete in your very own race. Sit in a car and virtually race it around a track as you compete against the other guests. You do not want to miss this attraction at the museum. Here is a piece of advice to help you win the race. If there is a wreck ahead of you and all you see is smoke, drive right into it. By the time you get there the cars will be gone and you'll continue to speed around the track. That piece of advice landed me in 2nd place in my race against 6 other drivers. Not too bad for someone that doesn't play video games.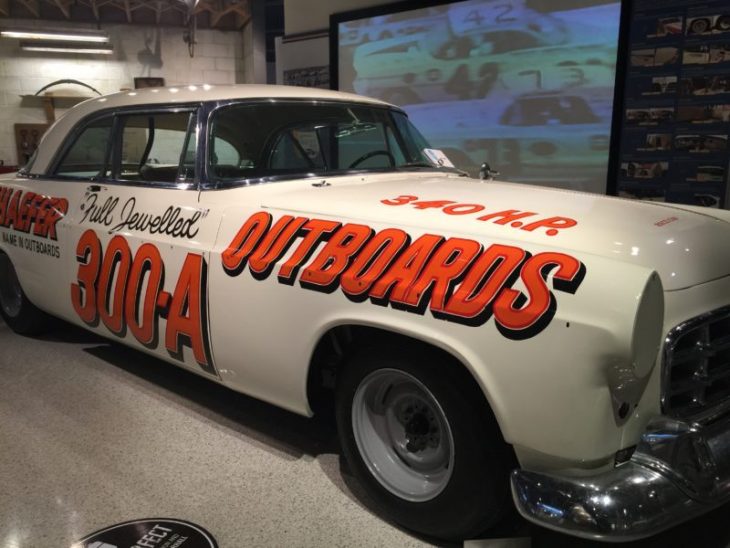 Of course, if you know the drivers and teams keep an eye out when you visit the museum. They have been known to show up to take a spin in the virtual cars. If you're lucky you might be racing against them. I know that would probably be an epic experience for many NASCAR aficionados to have at the NASCAR Hall of Fame.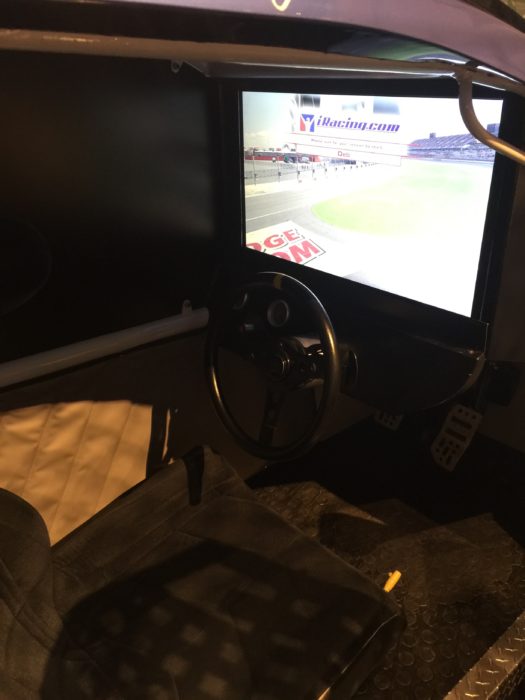 Learn more about visiting here: http://www.nascarhall.com/
disclaimer: I would like to thank the NASCAR Hall of Fame, Charlotte, NC & North Carolina tourism for hosting my visit.