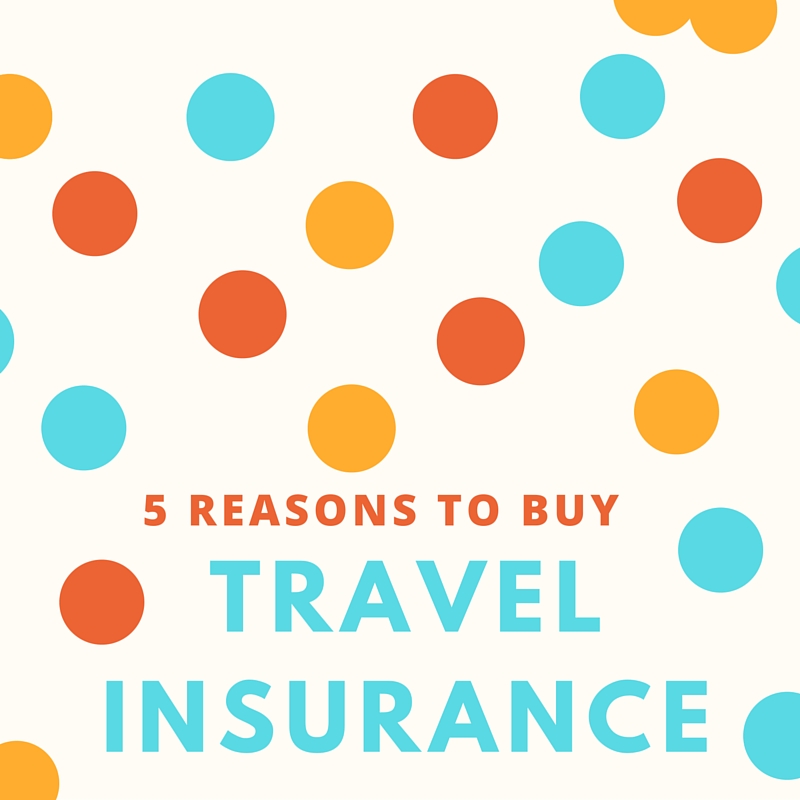 disclaimer: I'd like to thank UnitedHealthcare Global for sponsoring this very important topic. All thoughts and opinions are my own.
I'm planning a two week trip to Europe this summer. I'm really looking forward to visiting both Ireland and Italy for the first time! In the past I've never bothered with travel insurance, however, times are changing, I'm getting older and, more importantly, I'm getting smarter. Now, I won't even consider traveling without insurance. I know it is just one more thing to add to my list of planning the itinerary, finding affordable tickets, packing and arranging a house/dog sitter, but it is definitely something that needs to be done before I step on the plane to fly off on my summer adventure.
I'm now considering things like what I would do if I got sick or seriously injured in a foreign country. I'm also a little worried about getting stuck in an airport due to terrorism threats and having my trip interrupted or cancelled.  I'm not the most graceful individual and it would be just my luck I would break or bone or twist an ankle when traveling. People think it will happen to them, but the truth is we just never know when  Luckily, medical travel insurance from UnitedHealthcare Global takes the worry away and has my back when I travel overseas.
We have good medical insurance here in the states, but that insurance is void once I leave American soil. I'm definitely not in a position where I can pay for medical care up front if something happens so medical travel insurance is a sure way to make sure that I'm well covered in foreign countries. I have found MEDEX international travel insurance plans from UnitedHealthcare Global to be a good choice when considering travel insurance. Here are five very good reasons why medical travel insurance should be purchased prior to international travel.

TOP 5 REASONS TO BUY TRAVEL INSURANCE
1. Finding quality care
Traveling internationally is a lot of fun until something medically goes wrong. Of course, the chances of something happening are slim, but if I do get sick or injured I want to find a reputable doctor or specialist. Travel medical insurance will link me with an emergency response team to help me find a doctor whose credentials have been verified. The emergency response team is available 24/7 which is good to know because emergencies seldom happen during business hours.

2. Keeping costs in line
Doctors and hospitals in other countries will typically expect you to pay up front before starting any treatment. This happened to a friend that was visiting Canada. She was skiing and broke her leg and the hospital wouldn't do anything until treatment was paid for upfront. That meant finding a credit card with enough available balance for treatment before she could even get a pain pill. That out of pocket expense hurts just as bad as a broken leg. She is fortunate she had an available balance on her credit card to cover it. I DON'T want to worry about the financial part of treatment if I'm sick or injured. Travel medical insurance from UnitedHealthcare Global is designed to help with these costs at the time of service. Depending on the plan I choose, I may have a deductible, but that's a choice I make ahead of time so I have the funds available.

3. Getting home in a medical emergency
This, more than any other reason, is the most important to me. If I fall deathly ill during my travels or sustain a serious injury I will want to have my family nearby. Additionally, I want to be treated by doctors I know and can understand especially if it's going to be a long term recovering.
UnitedHealthcare Global will:
Evaluate my medical needs
Choose the best method of transport — including emergency medical evacuation to get home or rejoin my trip
Make travel arrangements for my family
Have appropriate care once I get home
If I'm too sick to travel the insurance may cover the cost of bringing someone from home to be with me. That is a peace of mind that let's me enjoy my travels so much more.

4. Handling non-medical problems
The emergency response team can assist me — from a lost or stolen passport to emergency funds transfer or a referral if I need legal help (dear lord, let's pray it NEVER comes to needing legal help). It's like having a trusted friend back home to help me navigate in an unfamiliar land. If the medical help wasn't enough this seals the deal for me. Years ago I was in Beijing, China and had my purse stolen (I was wearing a cross-body purse and the thieves cut it off me!). My purse had my passport, drivers license, and money. Navigating the waters of being in a foreign land, not speaking a lick of Chinese and going through the process of getting my passport replaced was a flipping nightmare and one I don't wish on anyone. If I would have had UnitedHealthcare Global to help me back then I'm sure it would have made the process a lot less painful. By the way, I know only travel with my passport strapped to my body. I will never, ever, ever be in that situation again. It was absolutely horrifying.

5. Safeguarding what you have already invested
I have had a lot of fun planning my European trip. I've spent more hours than I care to admit researching where I want to visit in Ireland and what I'll see in Italy. I'm really looking forward to it. However, in addition to helping with medical situations, I can add coverage for lost baggage (that shouldn't happen because I'm only taking a carry-on for a 2-week adventure), trip cancellation or trip interruption to my travel medical policy to help with costs that may arise in those situations. Now, I don't really worry about losing my luggage, but there may be a slight chance that I'll have to fly home early due to a parental medical emergency at home. Even though that would really be unfortunate I know that UnitedHealthcare Global will take care of the situation regardless of where I am in the world.

BOTTOM LINE or HOW MUCH WILL THIS COST ME?
Now for the bottom line. I never thought I could afford travel insurance, but it is a much needed expense that should automatically be included in the cost of travel. On a good note a basic travel medical policy can cost about the same as a nice meal at a restaurant. For a 7 day trip, that's only a few dollars a day! When I think about how much I'm investing in my trip, it's a small price to pay for added confidence and security.

LEARN MORE
Check out MEDEX international travel insurance plans from UnitedHealthcare Global. You'll have a choice of coverage and deductible levels, sports riders, lost baggage coverage, and more. You get to decide the type of coverage you want and only pay for what you think you'll need.
Staffed by UnitedHealthcare Global professionals, the MEDEX Emergency Response Center is ready to help 24 hours a day year-round. Visit MEDEX for plan options and pricing. I LOVE that there is a someone there 24-hours a day/365 days a year!
Please note travel insurance plans are not available for purchase for residents of Washington State or New York.