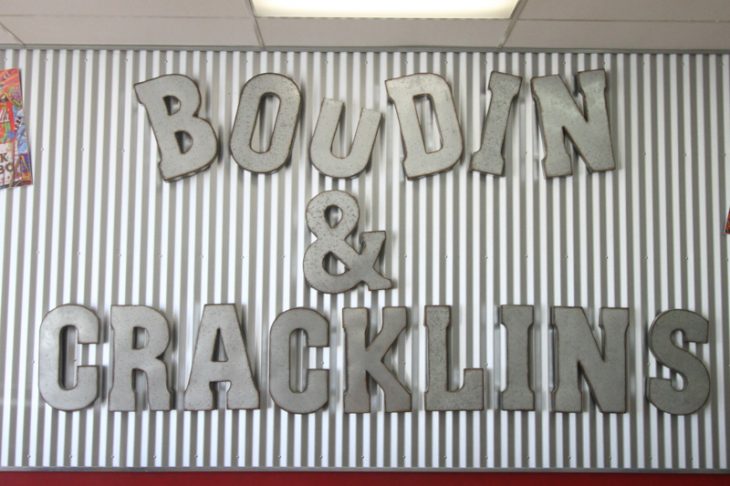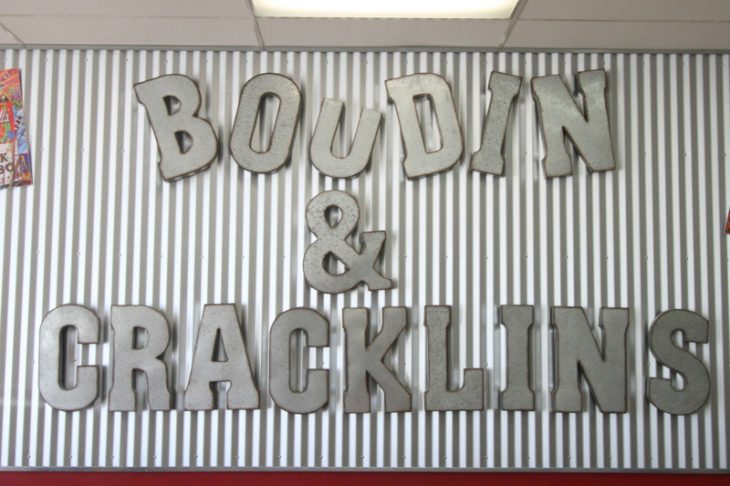 I often tell friends that they just have to come to Louisiana and experience it for themselves. In my opinion, Louisiana is it's own unique destination that really sets itself apart from other states. There are go-cups, parades, Mardi Gras beads, boudin & crackins, lagniappe, cajun food & music,  creole food & music and a plethora of friendly locals that just want to show off their state. I've been fortunate to visit the state quite a few times this year and every time I fall in love all over again. I think it's the uniqueness of each region that keeps pulling me back. I'm currently attended a Holiday of Lights Trail tour and had the opportunity to explore Alexandria.
Here's a quick highlight of what to see and where to eat.
WHAT TO DO IN ALEXANDRIA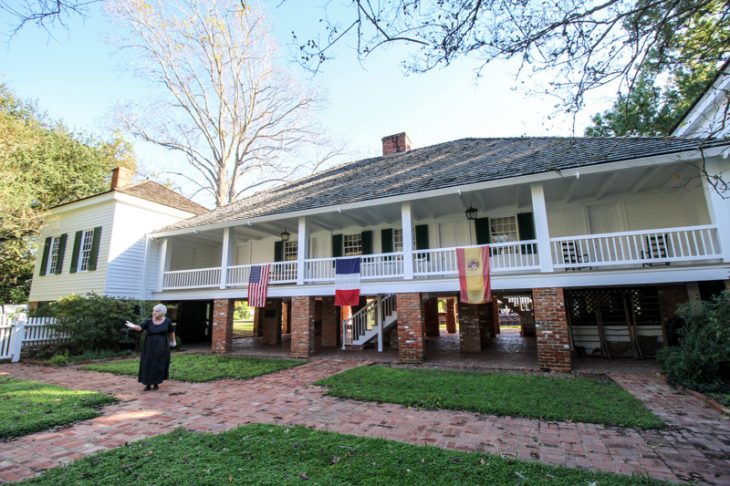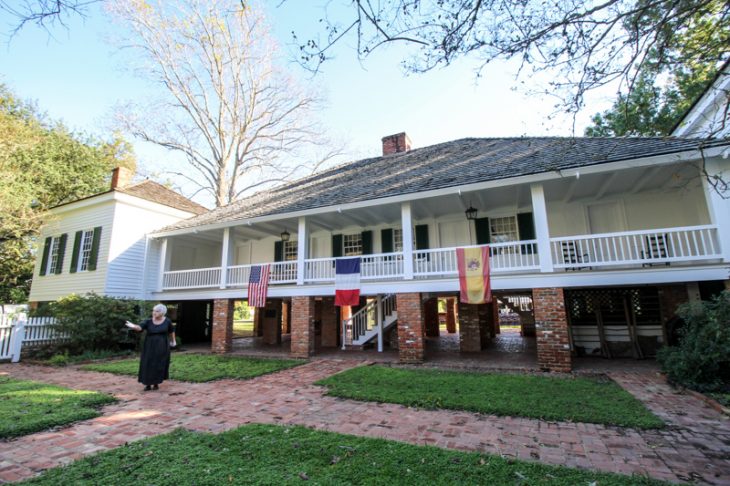 Kent House: This plantation home is 215 years old and is still standing strong. Originally built just down the street it was moved, by the preservation society, to it's new location quite a few years ago. Hand made clay brick support the house and original flooring is still in a couple of the rooms. Our exceptional guide, Sandy, shared stories about life back in the day and we learned where many of today's phrases originated. I'll be sharing more about Kent House in a separate post where I'll share a bit more of the history, language and artifacts in the home.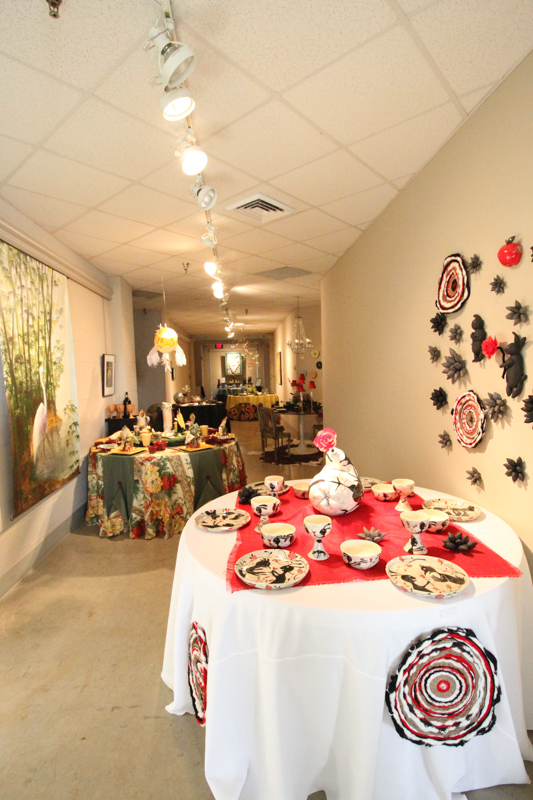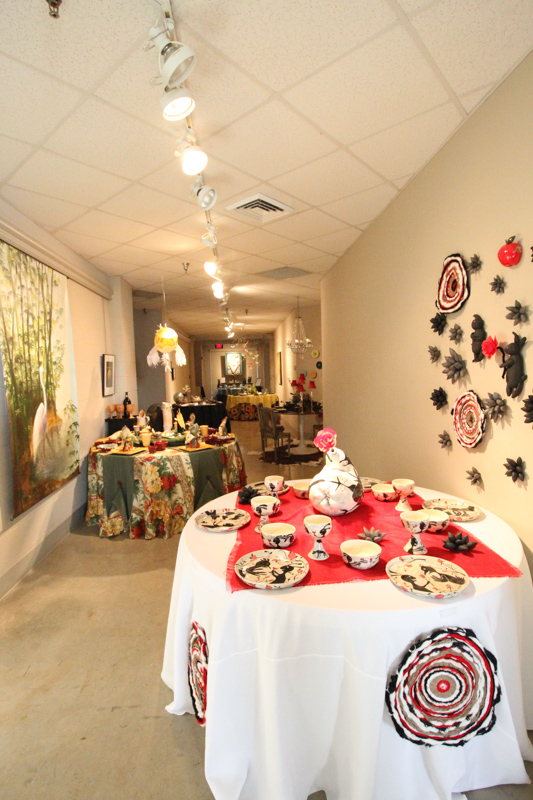 River Oaks Square Arts Center: When you visit Alexandria be sure to plan a stop at the galleries, studios and gift shop of River Oaks Square. Approximately 30 studios have various works of art in progress and the rotating galleries offer the opportunity to see local, regional and national works of art. During my visit there was a gallery with different tablescapes. Perfect for the pre-holiday season. Each setting was a collaborative effort by a number of artists. Additionally, be sure to wander around the Bolton Home, part of the arts center, to see the quality of workmanship in an 1899 home. I'm in love with the pocket doors in the house. If you are around the first Saturday in the month of December be sure to attend their annual Christmas Sale with vendors, art demos and more.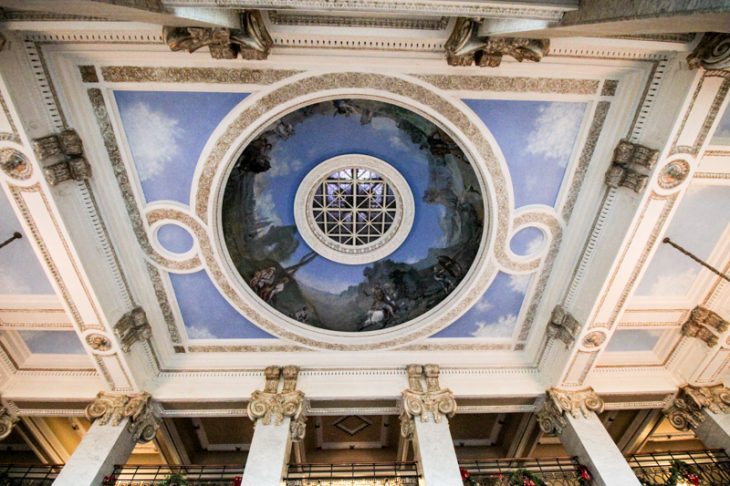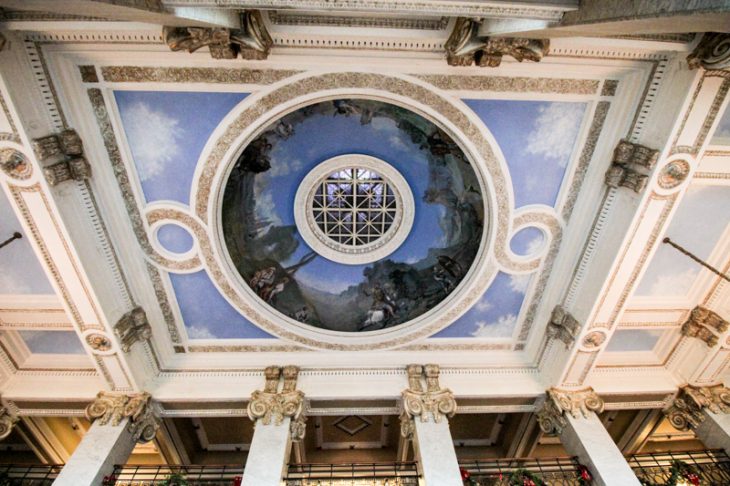 Bentley Hotel: Be sure to step into this 1908 hotel that takes up an entire city block.The lobby is a work of art and you'll want to be sure to look up and take in the splendor of the ceiling. There is also a small WWII exhibit on the lobby level that showcase artifacts and shares information about Alexandria's role in the war. The hotel is currently undergoing some renovation and isn't quite ready for overnight guests, but when they are you'll be able to stay where John Wayne and Roy Rogers slept. Until then, be sure to step downstairs to the Mirror Room and have a cocktail in very cool looking bar (think speakeasy style….).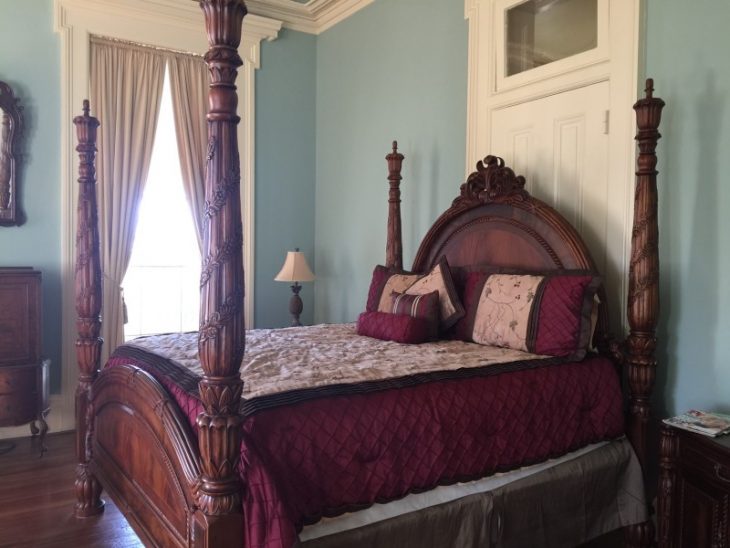 Loyd Hall Plantation: Located just a little south of Alexandria and listed on the National Historic Register. Loyd Hall was constructed in 1820 as a 640-acre working farm where they grew cotton, sugar cane, indigo and other cash crops.  A tour of the home gives you a sense of life in the south back in the day. It has a vivid and colorful history and one that definitely deserves to be preserved.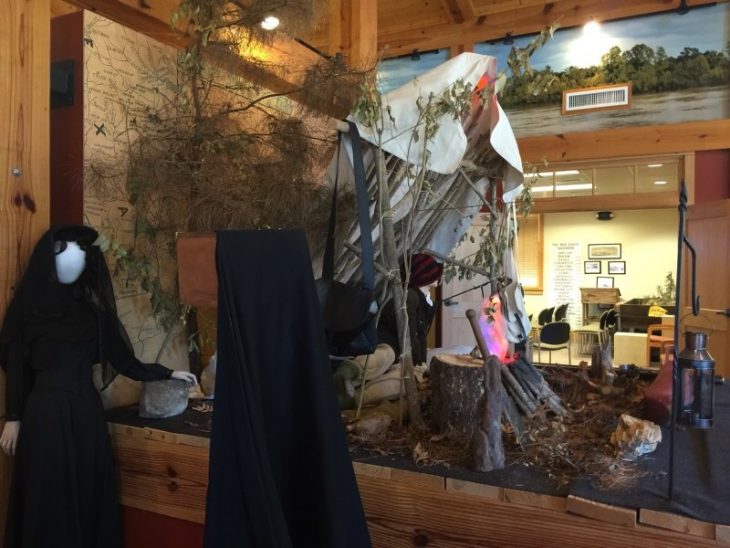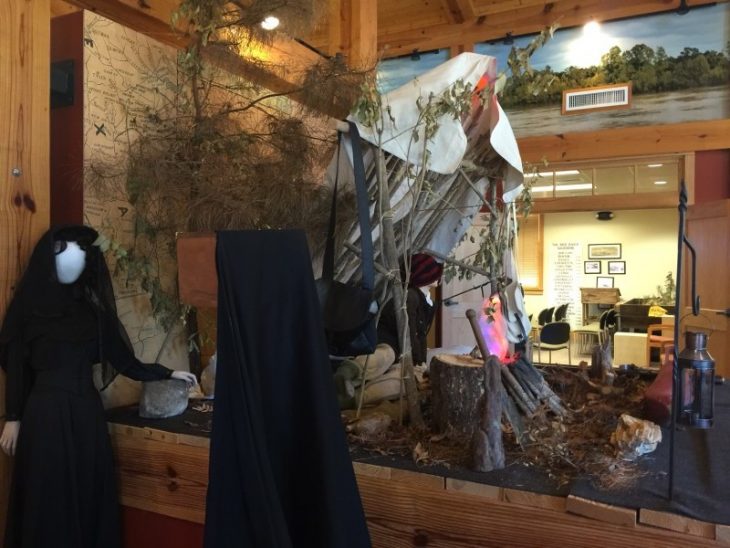 Fort Randolph Historic Site: Built in 1864 the fort was built as a defense against an anticipated invasion by Union forces. The fort was never the site of any conflict, but instead was turned over to Union forces in May of 1865 and then abandoned at the end of the war. Five years ago the fort was reopened to the public with exhibits on the area involvement with the Civil War, an elevated boardwalk around the fort and an overlook near Bailey's Dam site.
WHERE TO EAT IN ALEXANDRIA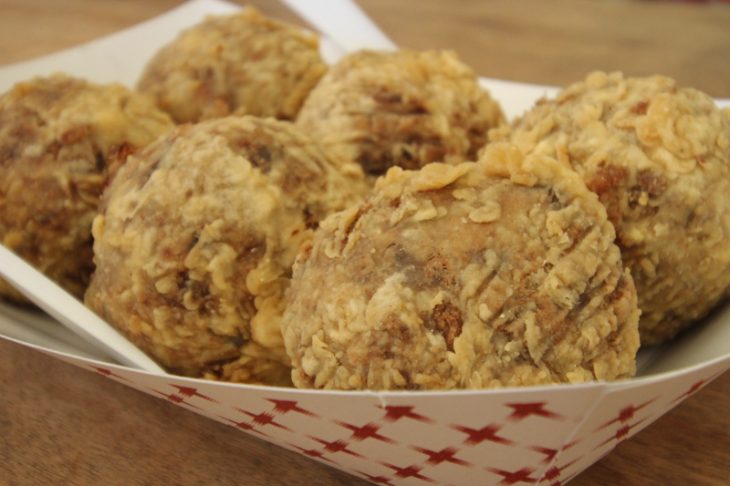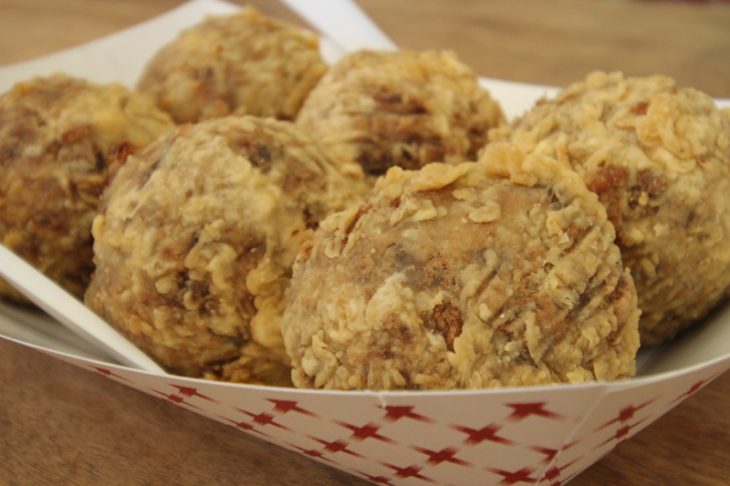 Quebedeaux's: Come for the boudin, crackins, gumbo and daily plate specials. Owners Leslie & John take pride in their food and serve delicious food at really reasonable prices. I've had a lot of gumbo this past year and I have to say that Quebedeaux's is the best to date. This is a family that knows how to cook. Locals have fallen in love with their food and, after being open just a year, they are ready to expand to more locations. Beyond the traditional boudin ball, you'll also find boudin balls stuffed with jalepenos and cream cheese and boudin balls stuffed with pepper jack. Did I mention the tamales? That's right you'll find tamales here as well. The most unique offering, in my humble opinion, is the boudin king cake with cracklin sprinkles. This is a special order item that you'll need to call in a day ahead of time. If you are looking for good Louisianan food go straight to Quebedeaux's!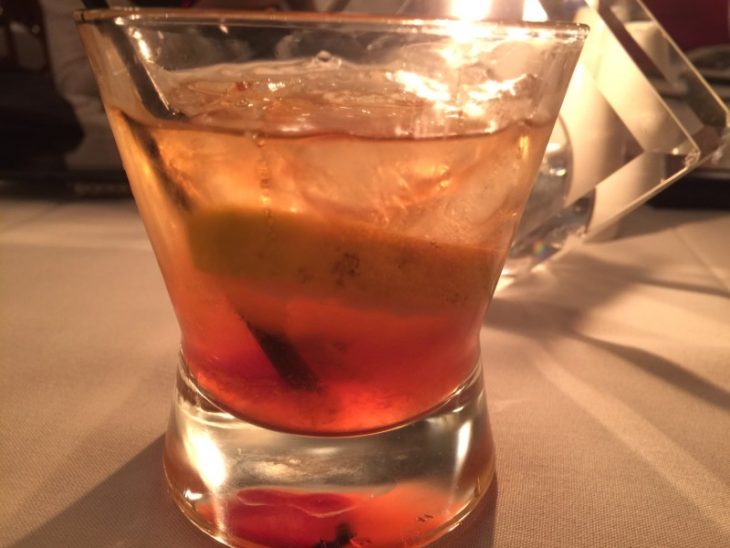 Diamond Grill: This is the place to see and be seen. It was once a jewelry store that has been repurposed into a fine dining restaurant. I have it on good authority that table 50 is the best seat in the house. Located on the bar level you can overlook the main dining room, yet remain, for the most part, unseen until guests move to the bar level. Speaking of the bar, I will tell you the bartender can mix an excellent old fashioned. The food and atmosphere is a pleasant way to spend the evening. By the way, the restaurant is haunted. The manager shared stories of of unusual happenings about the place with the most noteable one being the locked and secured front doors opening on their own. creepy.
I have on very good authority that the following places are excellent as well, but I have not tried them yet.
MUST ATTEND FESTIVALS IN ALEXANDRIA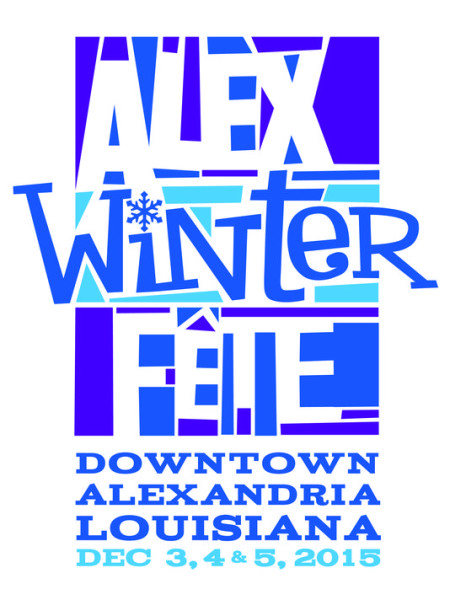 Alex Winter Fete The first annual Winter Festival is happening Dec 3-5 and is sure to be an epic event. There will be ice skating (no matter how warm out), a giant snow globe that you can step inside for a photo opp, cultural village showcasing holiday traditions from different cultures (love), enough lights through downtown to make a Griswold happy, indie village, retail village and so much more. I wish I lived closer so I could go. If any of my readers attend please share photos of all the great fun you are having.
Alex River Fete: Held the first weekend in May this fete combines the best of both worlds, music and food. Additionally, there are dragon boat races, art, classic cars and so much more. Best of all, it's FREE.
Little Walter Music Fete: Held Memorial Weekend, the festival is held to honor Rock & Roll Hall of Famer, Blues sideman and bandleader "Little Walter." I've heard it's the music fete to attend in Alexandria..