Visit a place where nature and vintage cars intermingle to create one of the most photogenic stops you'll ever find.
Here, thousands of old cars have been piled up turning this junkyard into the world's largest known classic car junkyard otherwise known as Old Car City USA.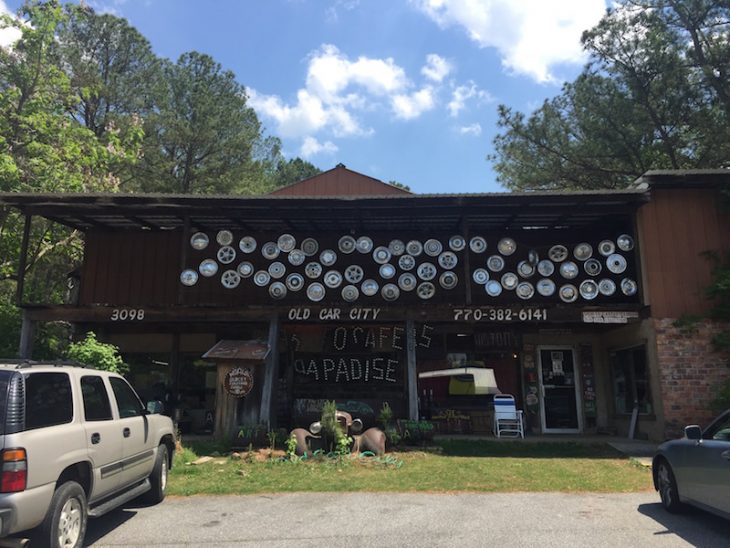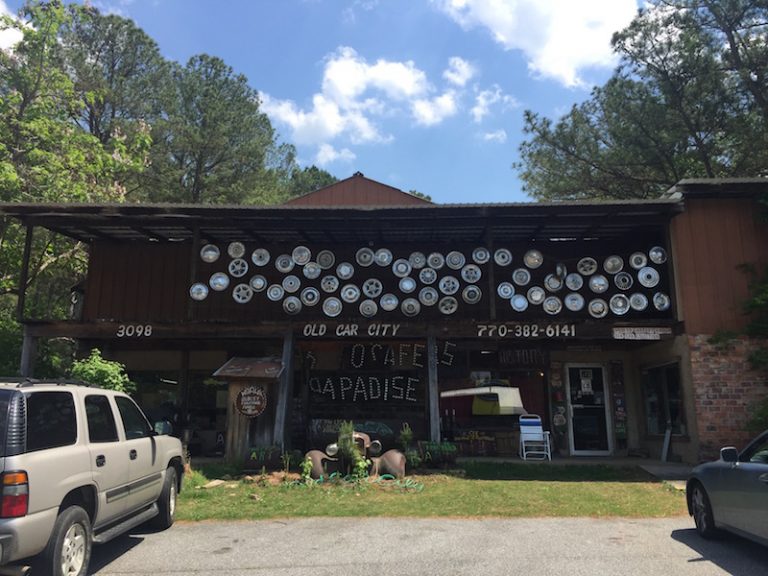 Located a short jaunt off of I-75 and a little less than an hour north of Atlanta is this underappreciated roadside attraction that appeals to car lovers and photographers everywhere.
Pull up to the nondescript, ramshackle building and enter a colorful, nature-loving world.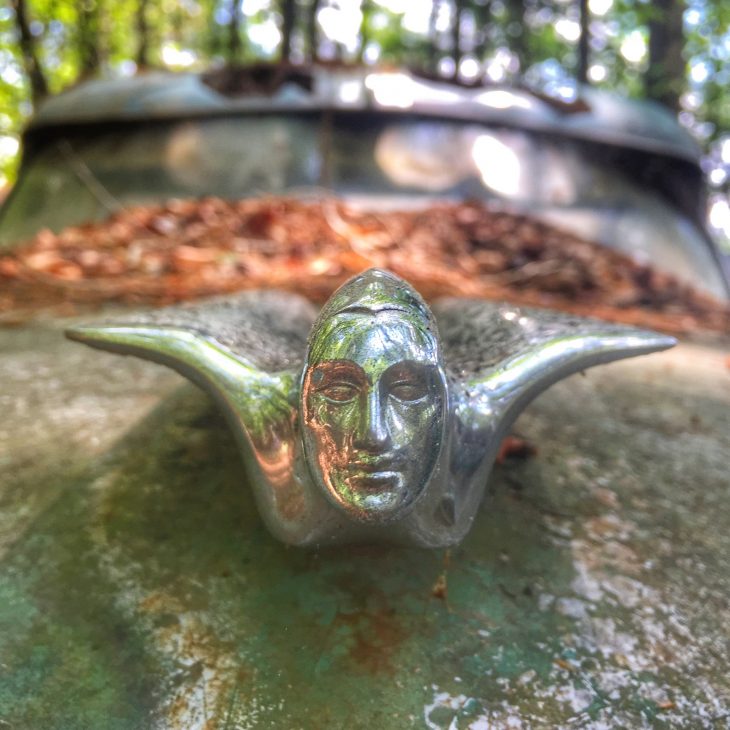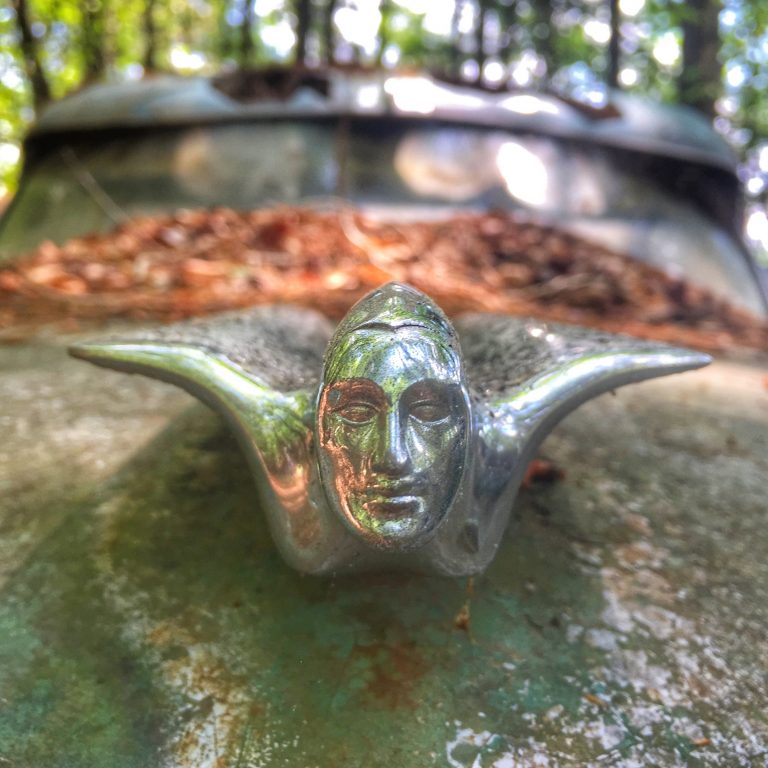 Here you will find 6 miles of trails on 34 acres with 4,000+ cars. Beyond the cars, there are a plethora of oddities to be discovered.
The trails hold so much more than cars as you'll find words of wisdom scratched onto pieces of metal and wood throughout your adventure.
Wander around the grounds and see what treasures you can discover. I only had a short amount of time to visit. I covered as much as I could but I know I missed so much more.
Old cars, trucks, buses, artwork, folk art, and so much more. This is truly a unique attraction that you won't want to miss.
TIPS FOR VISITING OLD CAR CITY USA
Visit during cooler months to avoid stifling heat and ticks.
Wear long pants, long sleeves, and closed-toe shoes.
Make sure your camera battery is fully charged.
If you are a car aficionado or just love finding unique photo opportunities allocate at least 2 hours to your visit.
Try to get a lay of the land before wandering around as it can be a bit of a maze once you begin to wander.
Old Car City USA is open Wednesday-Saturday from 9a-4p.
Do your research and check out images about Old Car City USA to get an idea of what you'll find and what you'll want to photograph.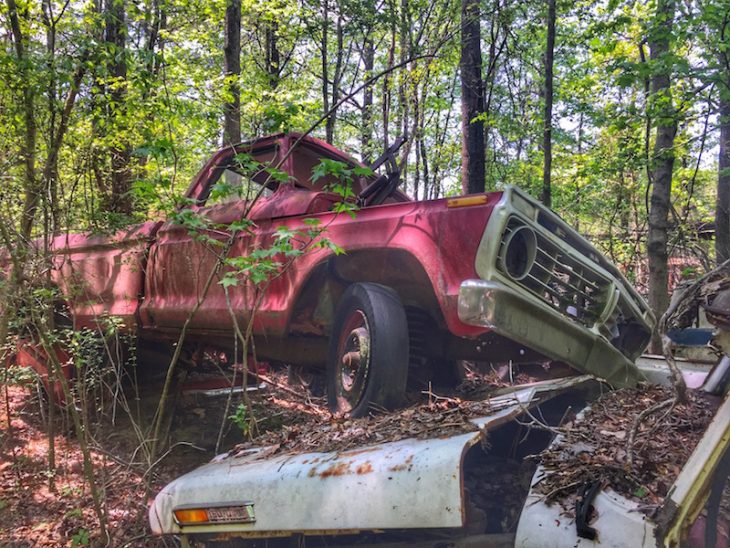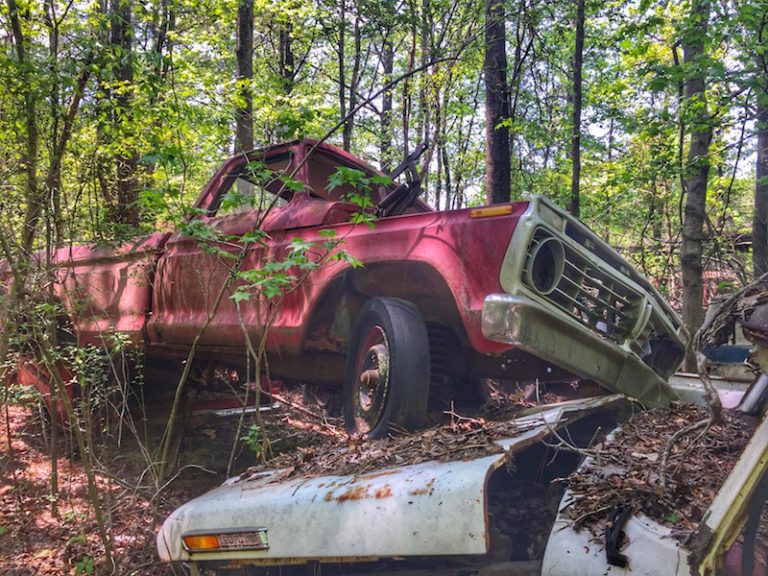 Pro Tip: Inside the building be sure to take a peek upstairs to check out a massive styrofoam cup collection consisting of 1500+ cups that each have a unique hand-drawn design. This collection is the result of 36 years of creating and collecting.
Cost: $25 (worth every penny)
More: OldCarCityUSA.com
***PIN OLD CAR CITY TO PINTEREST***