This Upper Peninsula Michigan list is by no means all-inclusive but instead features the highlights of what there is to do in each area on the EAST SIDE of the peninsula and the things that I always recommend to friends.
We tend to stick to the free/inexpensive things like hiking, visiting lighthouses, waterfall chasing, rockhounding, and geocaching.
That being said there are some really cool things in the U.P. that are worth paying for like Oswald's Bear Ranch, Boat Tours, and Castle Rock.
Be sure to see all the things to do in Michigan in winter including Upper Peninsula Michigan!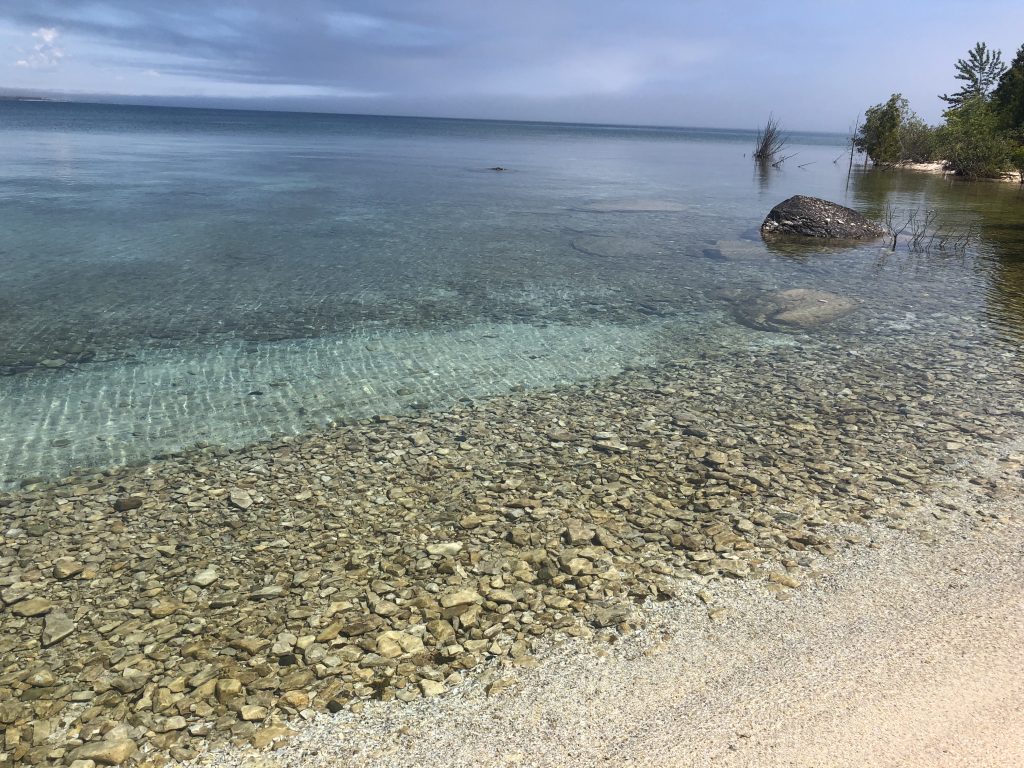 40+ Things to Do in Upper Peninsula Michigan –
The Ultimate Guide for Vacation Fun
Along Lake Superior – Look for Lake Superior Agates
They're colorful and beautiful.
The agates are treasures to behold. Look for them along the beaches in Lake Superior.
Learn more about Lake Superior agates and how to find them along Lake Superior shores from this site.
Check out recommendations for Lake Superior beaches that are great for agate hunting.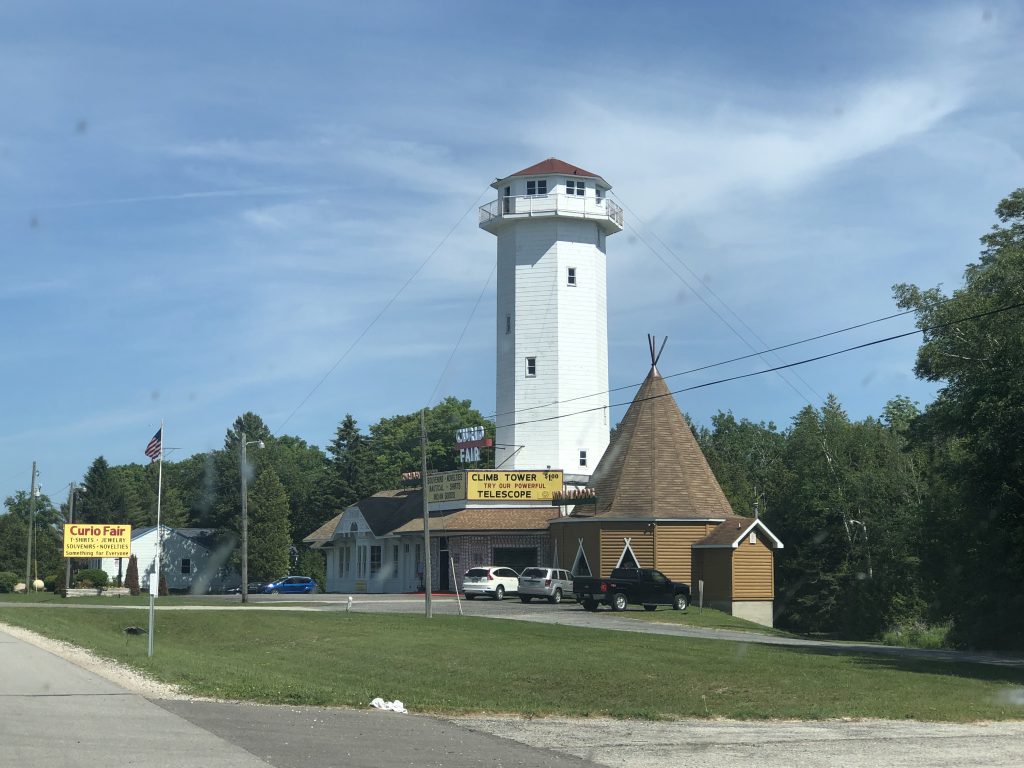 Historic. Romantic. Picturesque. St. Ignace is all of these and more. Discover why the locals say, "It is better above the bridge" when you visit this U.P. city.
Be sure to include these attractions in your visit.
Take your Instagram photos from Castle Rock, with amazing views of Lake Huron and Mackinac Island as your background.
For just $1, you can climb a wooden hexagonal tower that will give you breathtaking views of Mackinac Bridge.
For the best burgers in town, head out to Clyde's. Drive-In.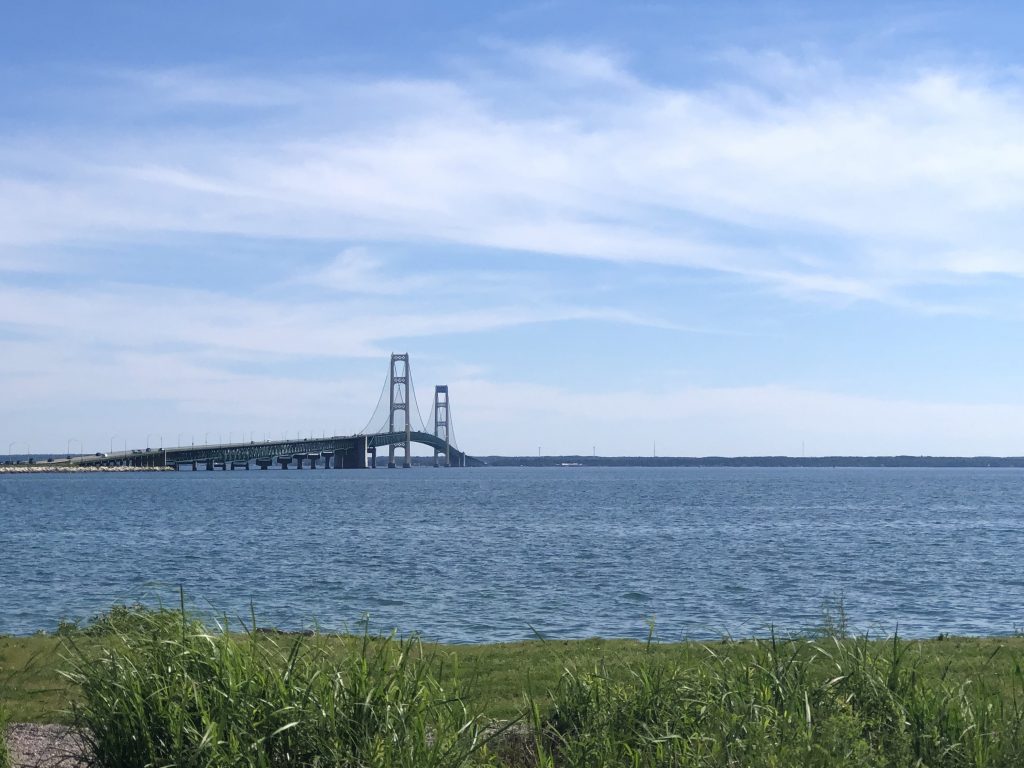 Sit on a bench or walk along the coastline or look through the telescope as you enjoy the impressive view of Mackinac Bridge and the waters that connect Lakes Michigan and Huron.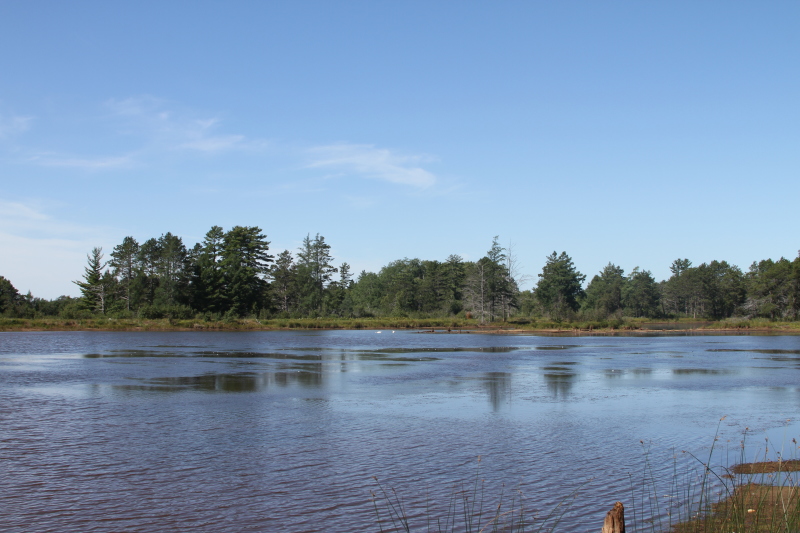 Spot birds, animals and colorful flowers at the Seney National Wildlife Reserve. The park has a Jr. Ranger program for the younger kids so be sure to check it out.
Starting at Germfask, MI, kayak the Manistique River that goes through the Seney National Wildlife Reserve and keep a lookout for bald eagles, turtles, and other animals.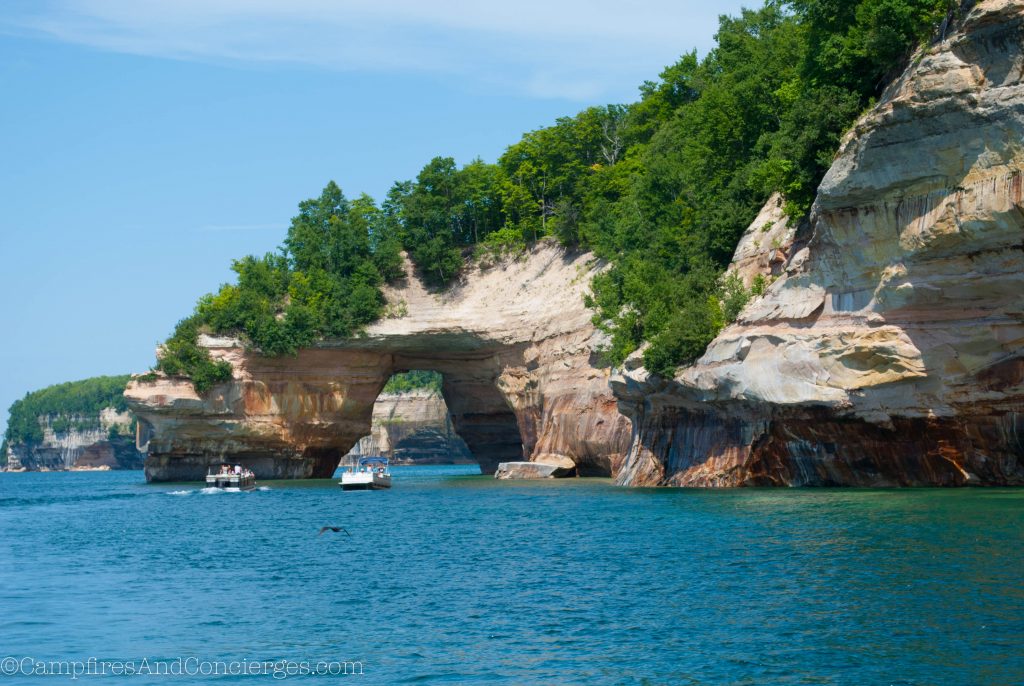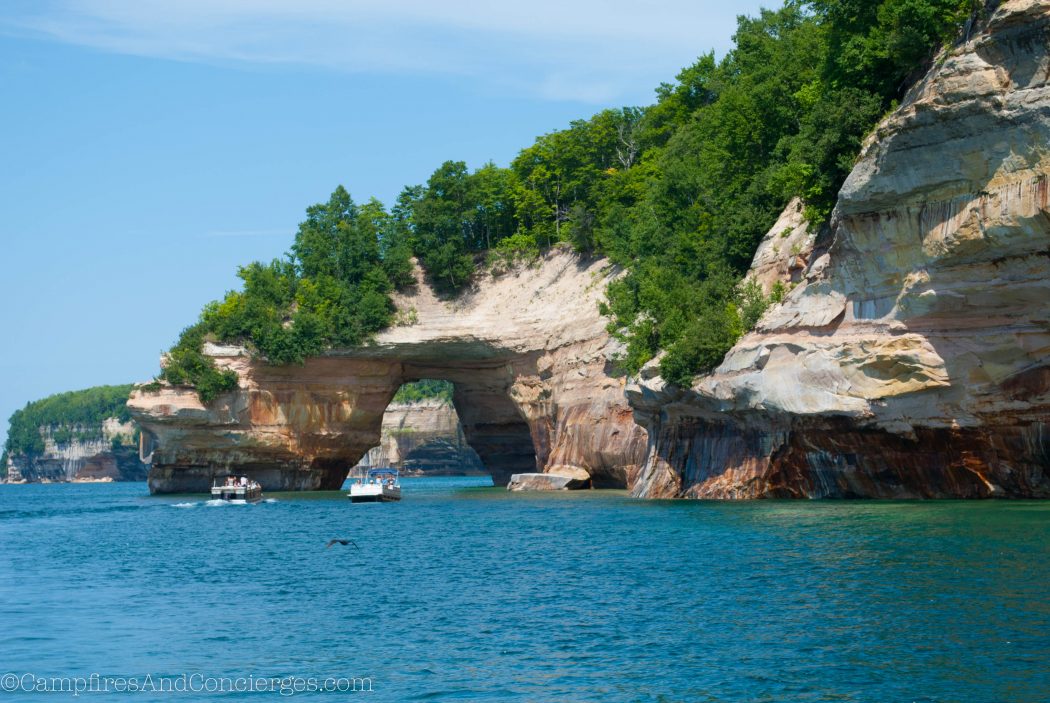 Go hiking. Go biking. Go fishing. Go camping. Go snowmobiling. Go boating. Do all these and more in Munising, Michigan.
The Pictured Rocks National Lakeshore are a beauty to behold. See mother nature's grand creations of sandstone cliffs and sand dunes.
With 17 waterfalls in Alger County, you can have many adventures discovering some of them. Stop in at the Munising Visitors Center to pick up a waterfall map. Our favorite falls include Alger, Munising, and Scott.
From the water, get up close to miles of Pictured Rocks as you take an enjoyable cruise or thrilling ride on a jet boat.
Visit and explore the lighthouses of the coastal city of Munising.
Celebrate Christmas 365 days a year in Christmas, Michigan. Swing by Christmas and stop in at Santa's Workshop and don't forget to take photos in front of the Roadside Attractions 🙂
Au Train Beach and River
Swim in the Au Train Beach and kayak or fish at the Au Train River. Au Train, just West of Munising on Hwy 28, has a very sandy beach on Lake Superior, the park is just west of the Au Train river. Can't miss it.
Learn about the iron industry as you visit the ruins of an old blast furnace that used to create pig irons around 1870s.
Have a grand vacation at Grand Marais. There are many grand activities to do: swim, bike, kayak, fish, hike, and many more.
Hot spot for agate hunting
For all you agate hunters, Grand Marais coastlines will be paradise for you!
Gitche Gumee Museum is heaven for agate enthusiasts – be amazed at the various kinds of agates on display at the museum and buy souvenirs from the gift shop.
See one of the biggest waterfalls east of Mississippi – the Tahquamenon Falls or "Root Beer" Falls.
Discover the beauty of nature at the Tahquamenon Falls and River by boat or by train.
Any time of the year is the best time to visit Newberry. Go snowmobling or dog sledding during the winter and fishing and hiking during the warmer months.
Take your whole family to take photos with a cute bear cub at the Oswald Bear Ranch, one of the biggest bear-only ranch in the US.
Things to do in Paradise / Whitefish Point, MI
Climb one of the oldest (and haunted) and most important lighthouses in the Lake Superior, the Whitefish Point Lighthouse, and enjoy the magnificent views.
At the Great Lakes Shipwreck Museum, marvel at many artifacts of what's left of ships that met their end in Lake Superior.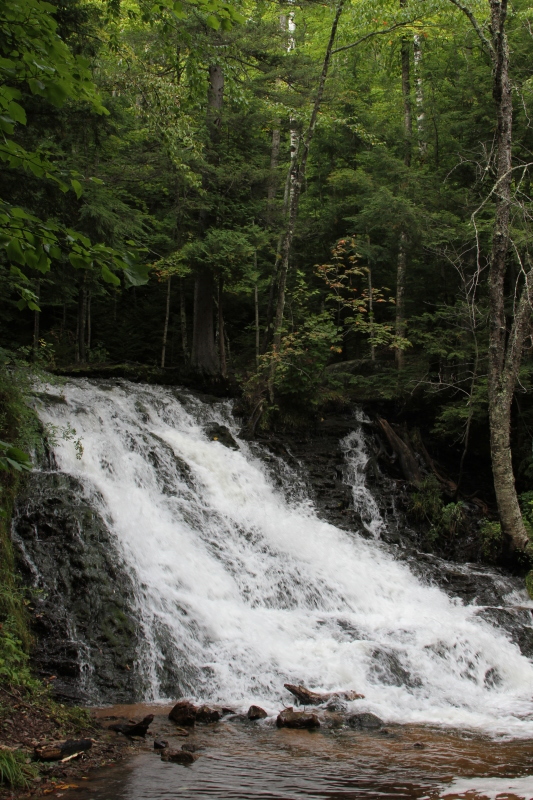 There are so many things your family can do on your trip to Marquette. Whether on land: hiking, hunting, and biking; on water: fishing, paddling, and surfing; or even on snow: snowmobling, skiing and snowshoeing.
Black Rocks | Presque Isle State Park
If you're hungry for an adrenaline rush, cliff diving from Black Rocks and splashing in cold water will surely satisfy you.
At Presque Isle State Park, there are so many wonderful activities you can do whatever the season is: hiking or cross country skiing or having a picnic or just enjoying nature around you.
At Lakenland Sculpture Park you will see how pieces of junk have been turned into beautiful masterpieces.
Saykllys has been satisfying the sweet tooth of locals and tourists of the Upper Peninsula since 1906. Satisfy your sweet tooth with this Upper Peninsula favorite when you visit.
When in Marquette, the best place to buy your books is Snowbound.
Can't stay away from books even if you're on vacation? Your book haven in Marquette will be Peter White Library, near Lake Superior.
There are 11 waterfalls in Marquette County, many of which are great for families with pets!
Learn history and be amazed at nature's beauty as you visit Marquette County's lighthouses.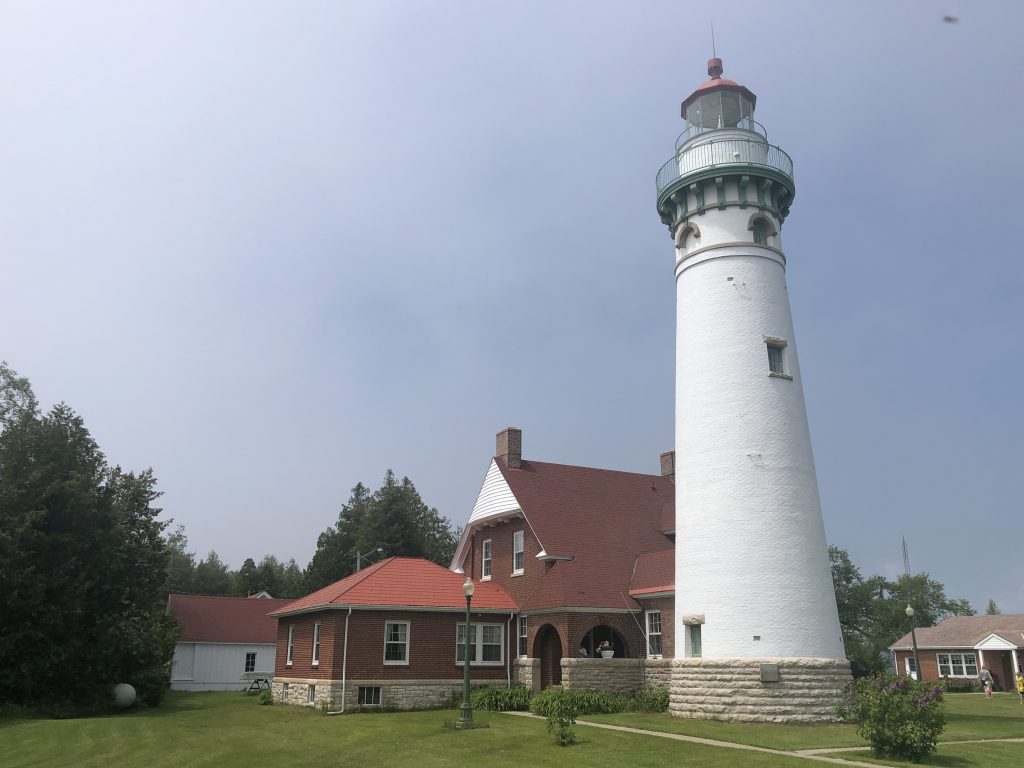 Enjoy the many beautiful colors of the "Emerald City," Manistique – emerald green Kitch-iti-kipi (The Big Spring); yellow, orange, red of leaves in the fall, and white snow during the winter season.
When you visit Manistique, this is the lighthouse you have to visit – the park area is awesome.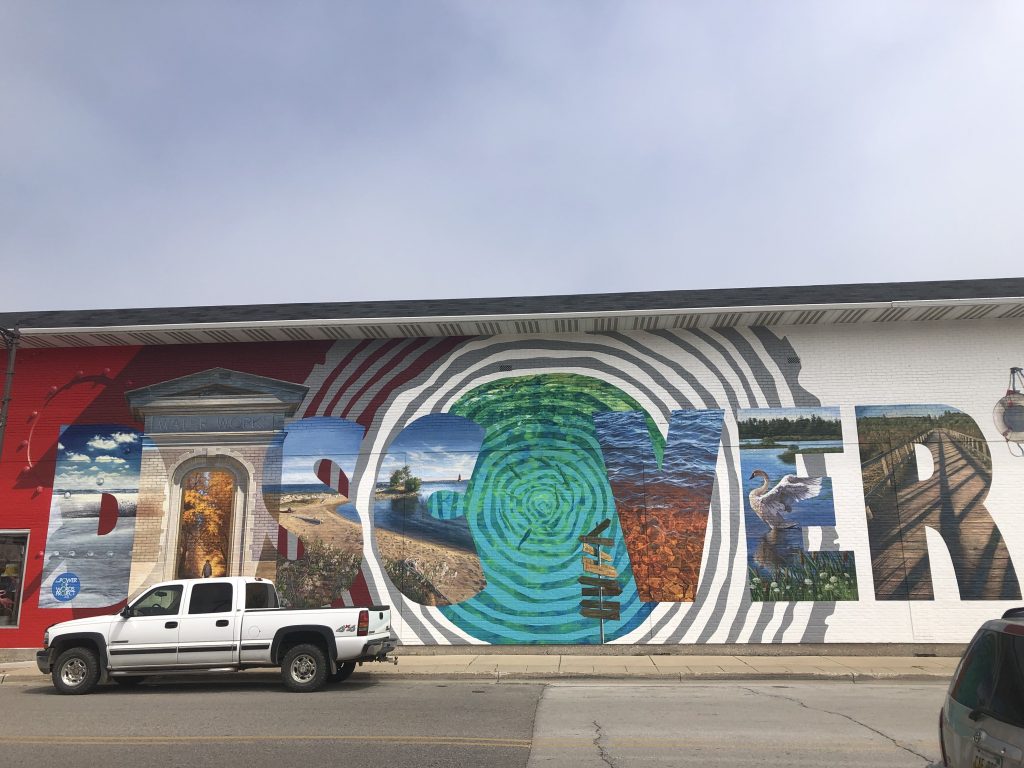 Part of the Power of Words Project, be in awe with the beauty of the "Discover" mural and the talent of the artists in this Instagram-worthy artwork.
Michigan's biggest natural spring, there is a raft that takes you out to the middle of the spring to see the fishes all the way to the bottom. It's pretty sweet.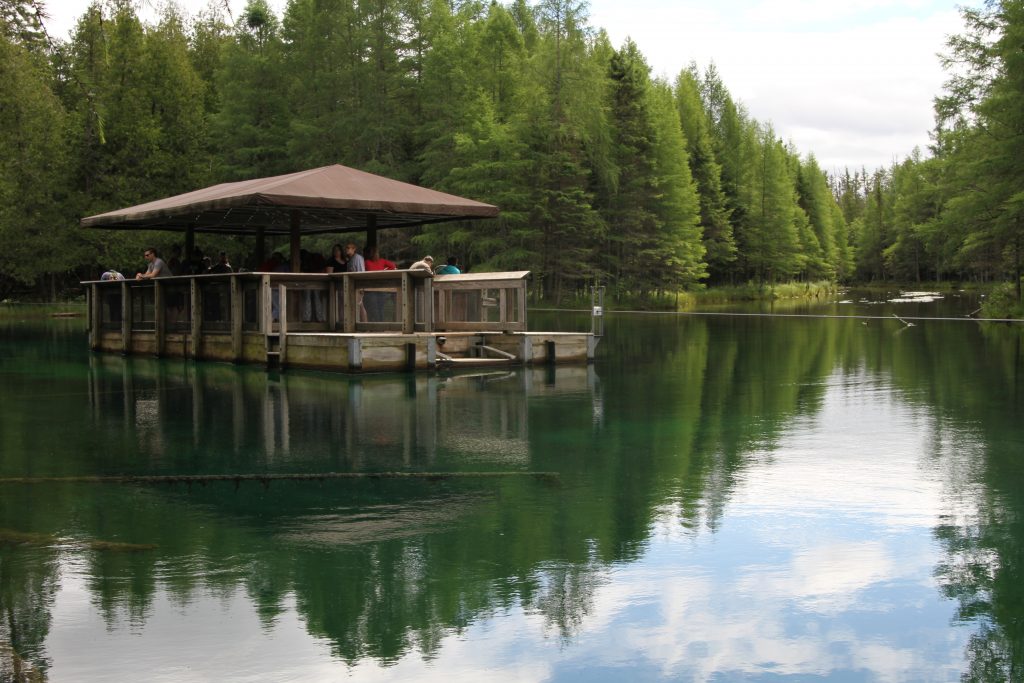 Known in the past for its operations of iron-smelting, the Fayette State Park and Historic Townsite is now a historic village with old buildings and exhibits that will tell you stories of the town's glorious past.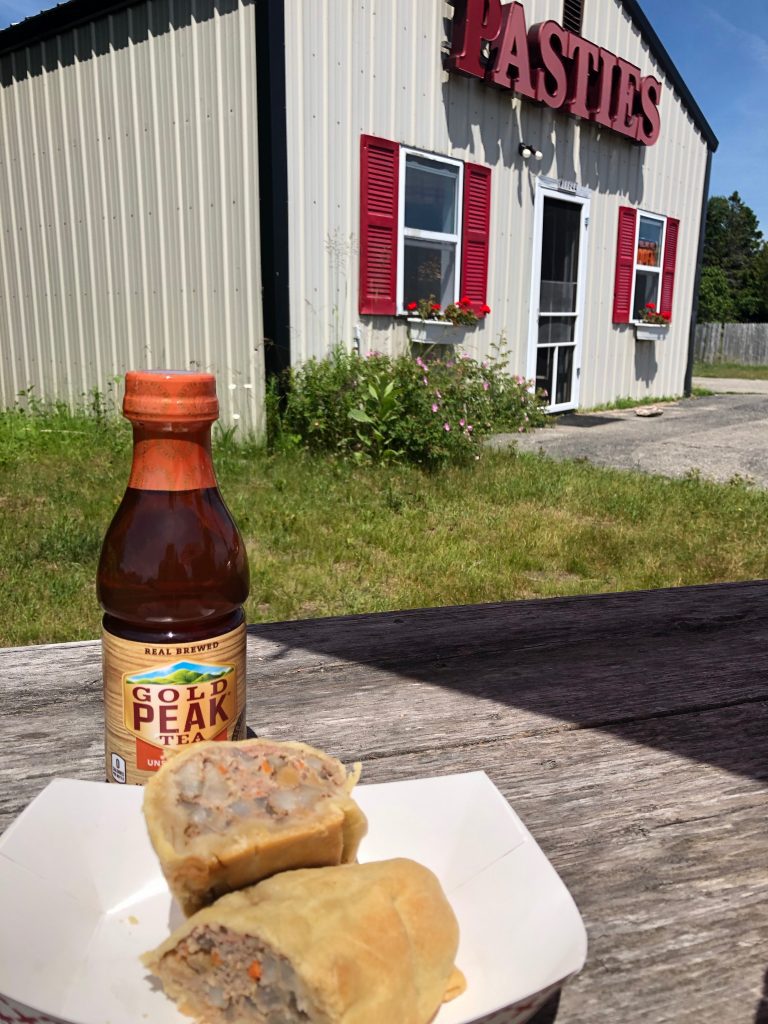 Things to do in Naubinway, MI
At the northernmost point of Lake Michigan, catch the wonderful Northern Lights or Aurora Borealis, see amazing wildlife, and participate in exciting outdoor activities.
If you're in Upper Peninsula you gotta have a pasty. One you shouldn't miss is right in Naubinway, from Hiawatha Pasties.
Cut River Bridge Roadside Park
Located along US Highway 2 in Hendricks Township, Mackinac, the Cut River Bridge is a cantilevered steel deck bridge. You can go under the bridge and down the stairs to the water.
A great family activity to do while you're in the Upper Peninsula is a visit to the many animals of family-owned Garlyn Zoo, amidst beautiful pine trees.
For all of you snowmobile enthusiasts, there's actually a museum of different models, colors, and sizes of snowmobiles in Naubinway.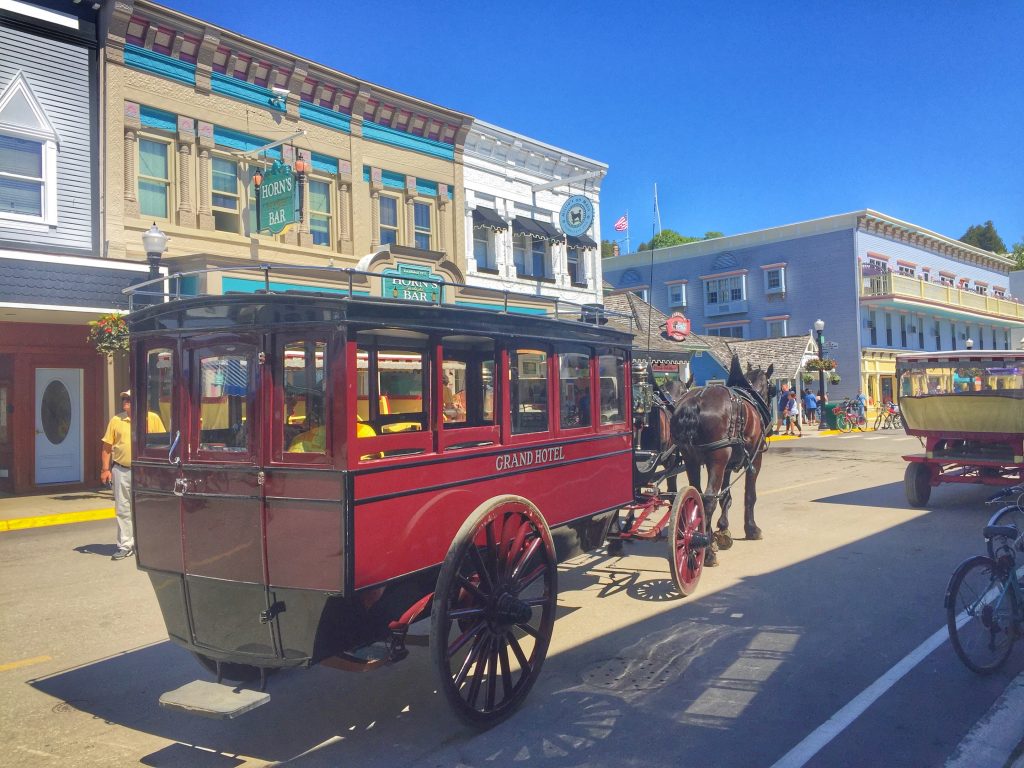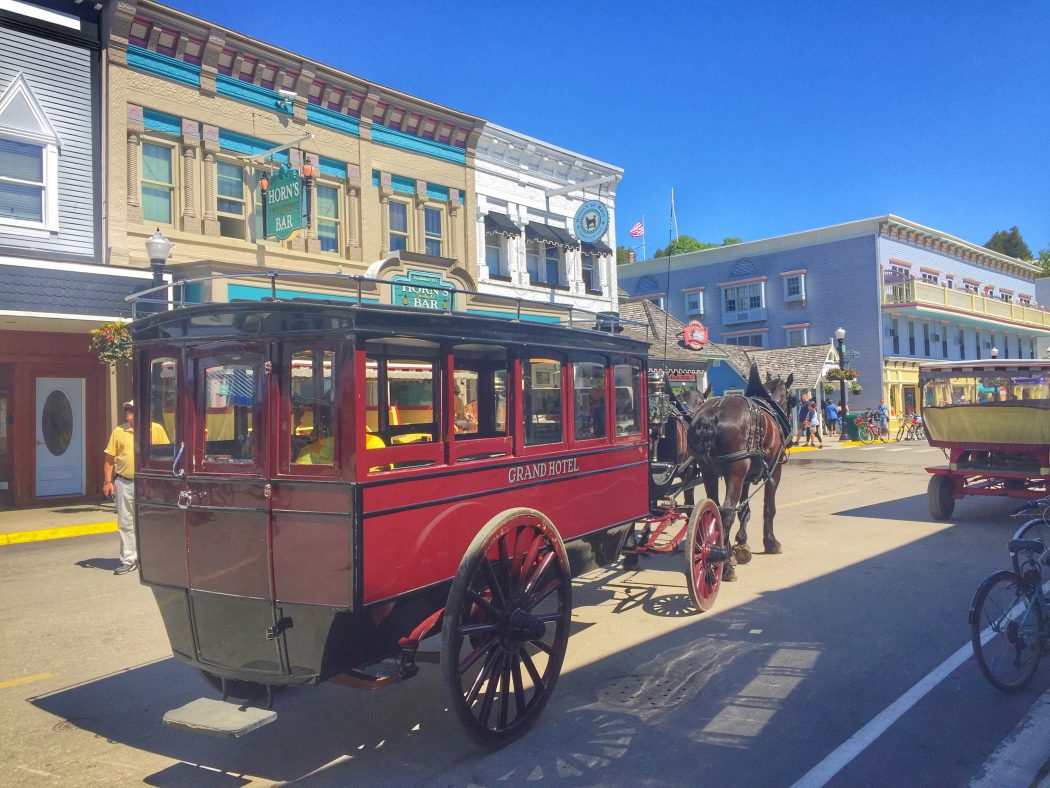 Established in 1895, Mackinac Island State Park is the first state park of Michigan. While in the car-free island, historical sites will educate you and nature's artwork will leave you in awe.
How to take a day trip to Mackinac Island
Take a day trip for great hiking and take pictures of the famous Arch Rock and Sugar Loaf.
There are so many things to do that I've written numerous articles about it which you'll find here:
10 Reasons to Stay at the Grand Hotel Mackinac Island
Free Things To Do On Mackinac Island
Discover the Best Ways to Reach the Paradise of Mackinac Island
Discover Michigan's Playground – Your Ultimate Guide to What To Do On Mackinac Island
Discover the History and Charm of Pine Cottage, a Mackinac Island Bed and Breakfast
What To Pack For Mackinac Island
30+ Unforgettable Things to do on Mackinac Island
17 Insider Tips For Visiting Mackinac Island
10 Fun Facts About The Grand Hotel Mackinac Island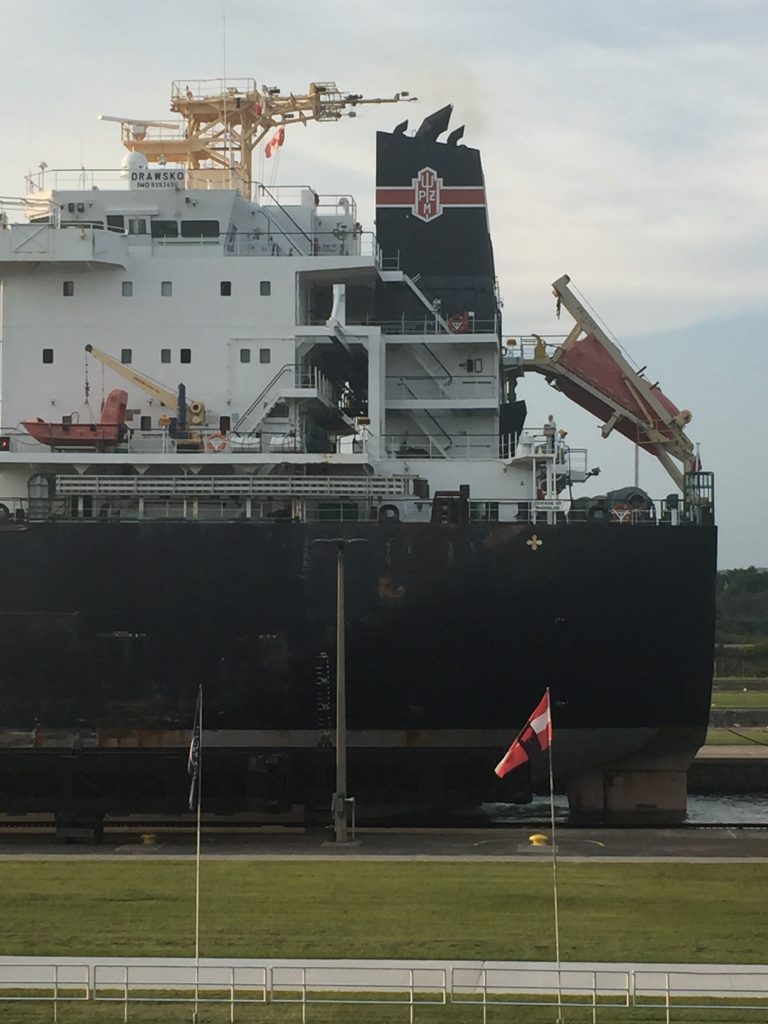 You're going to have so much fun as you join activities that are so interesting and attractions that are so fascinating at Sault Ste Marie, MI.
You have to see the Soo Locks! You will surely admire this engineering wonder that links Lake Superior and Lake Huron.
Don't just see the Soo Locks, experience them. Take a boat tour and go through the Soo Locks, going up and going down between the two great lakes.
For a 360 degree view of Sault Ste Marie, climb up the 292 stairs (or take the elevator) to the top of the tower. The bottom level is a museum that tells the history of the place.
This freighter-turned-museum houses exhibits including an Edmund Fitzgerald lifeboat and aquariums with fish of the Great Lakes.
Wow, that is enough to keep you busy for an extended vacation to the Upper Peninsula Michigan. Be sure to pin this page or bookmark it. I'll add more recommendations as I discover them!
Pin Things To Do Upper Peninsula Michigan To Pinterest