I have a love affair with staying at non-chain hotels. Luxury inns, haunted places, and historic hotels all hold a special charm for me. I'm always on the hunt for that one special place at a destination to lay my head.
I found the historic and gorgeous Brookstown Inn in Winston-Salem, NC to be the perfect find.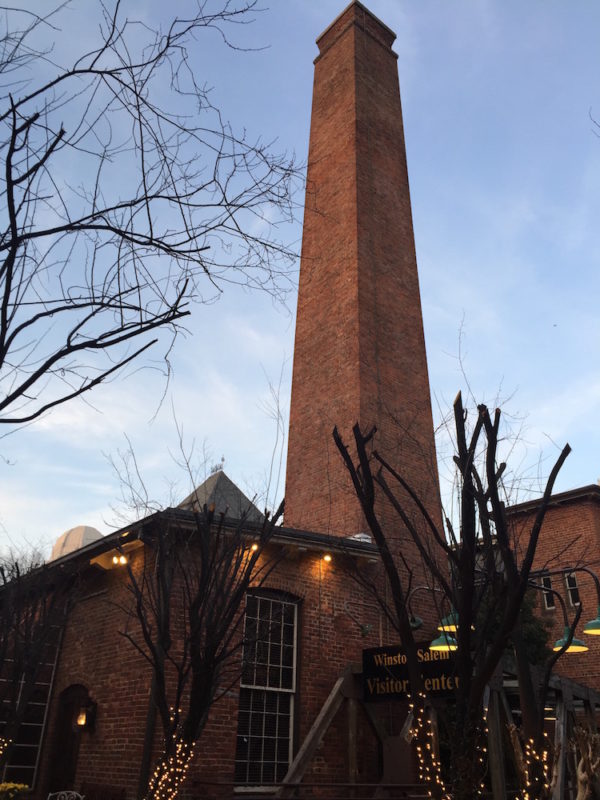 A BRIEF HISTORY OF THE BROOKSTOWN INN
In 1837 the Brookstown began it's life as as the Salem Manufacturing Company, a textile manufacturing company.
Sadly, they fall on hard times and from 1854 through the early 1900's the building changes hands numerous times, but remained a textile factory.
In 1977 the building was listed on the National Register of Historic Places. In 1984 the Brookstown Inn opened 41 and in 1991 expanded to include a total of 70 guest rooms.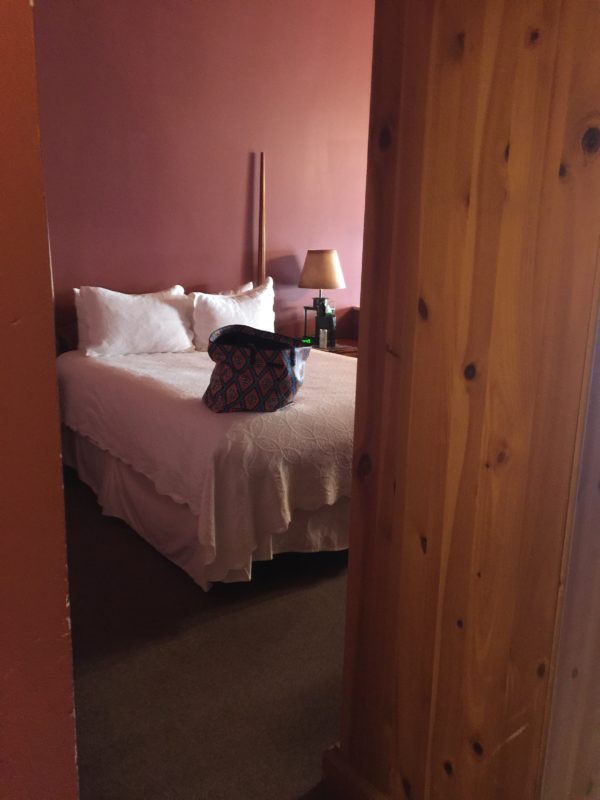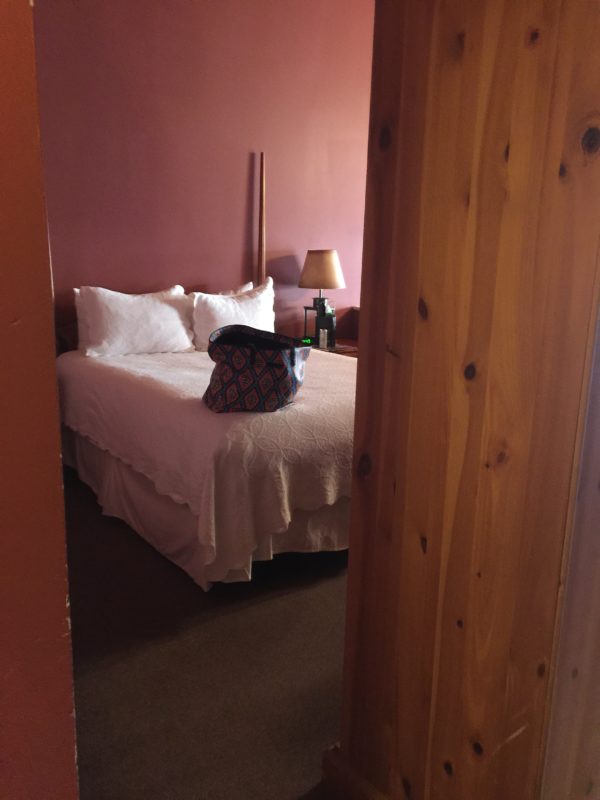 THE ROOMS OF BROOKSTOWN INN
Pine floors, brick walls, exposed wood beams all lend a unique feel to the inn. I stayed in a spacious bi-level suite that I simply adored! When I entered the room the bedroom was immediately to my left. In front of me was a short set of stair that led to the lower level sitting area and fireplace.
BROOKSTOWN INN AMENITIES
A stay at the Brookstown includes breakfast eacah morning with coffee, fresh fruits, pastries, cereals and breads. Enjoy a wine and cheese reception in the evening and warm cookies and milk at bedtime.
In addition, there is on-site parking, turn-down service, fitness room, and Keurigs in each room.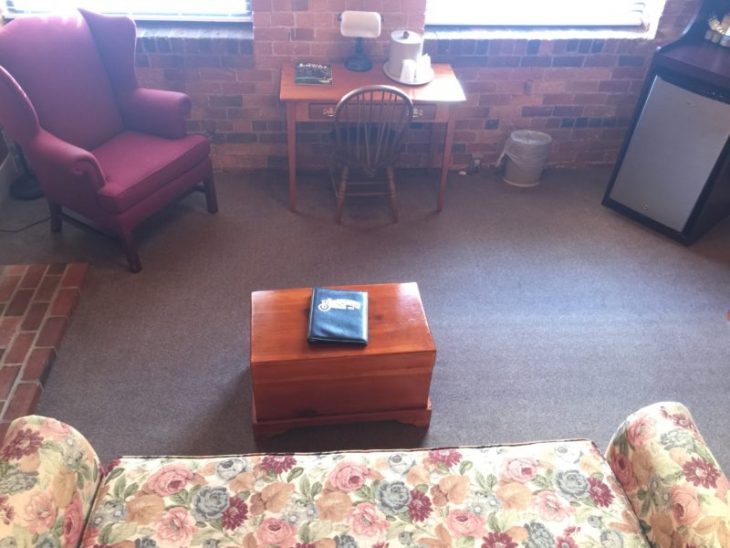 BROOKSTOWN INN LOCATION
Brookstown is located near Old Salem, next to the visitor's center and just a few blocks from downtown. So it's pretty much in the perfect spot to enjoy your visit to Winston-Salem.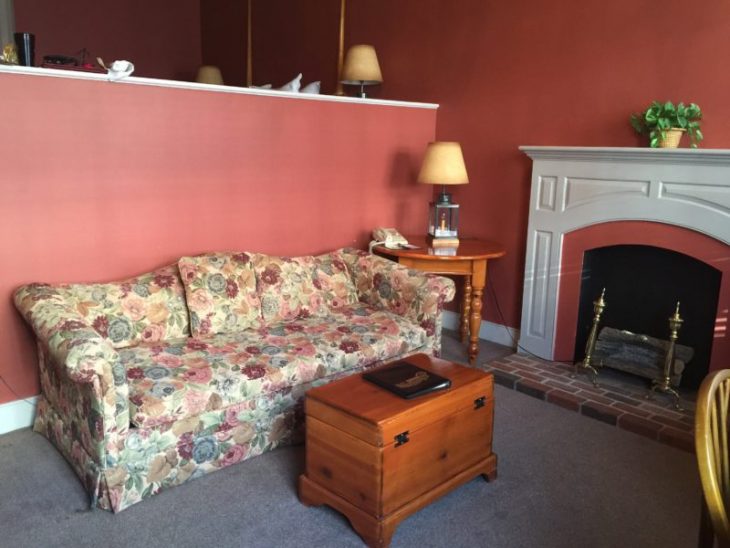 IS THE BROOKSTOWN INN HAUNTED?
I didn't have any weird experiences while at the Brookstown Inn, but I figure since it has such a long history that the potential was there.
Speaking to a few other guests they shared a few tidbits of weird happenings at the hotel, but nothing I could say with all certainty was "paranormal".
A quick internet search nets a bit of information of other experiences at the inn that centers around the fourth floor.
Apparently, room 401 is a hotspot so if you are interested to see if you experience anything at the inn be sure to request that room.
disclaimer: I was at the guest of Winston-Salem and received a complimentary stay.