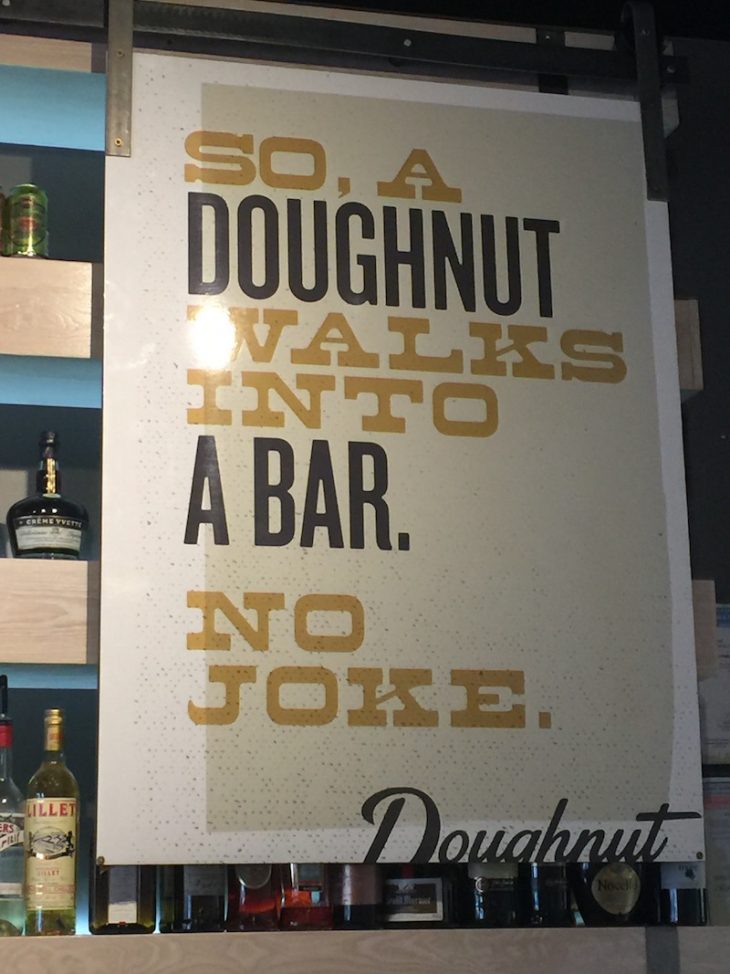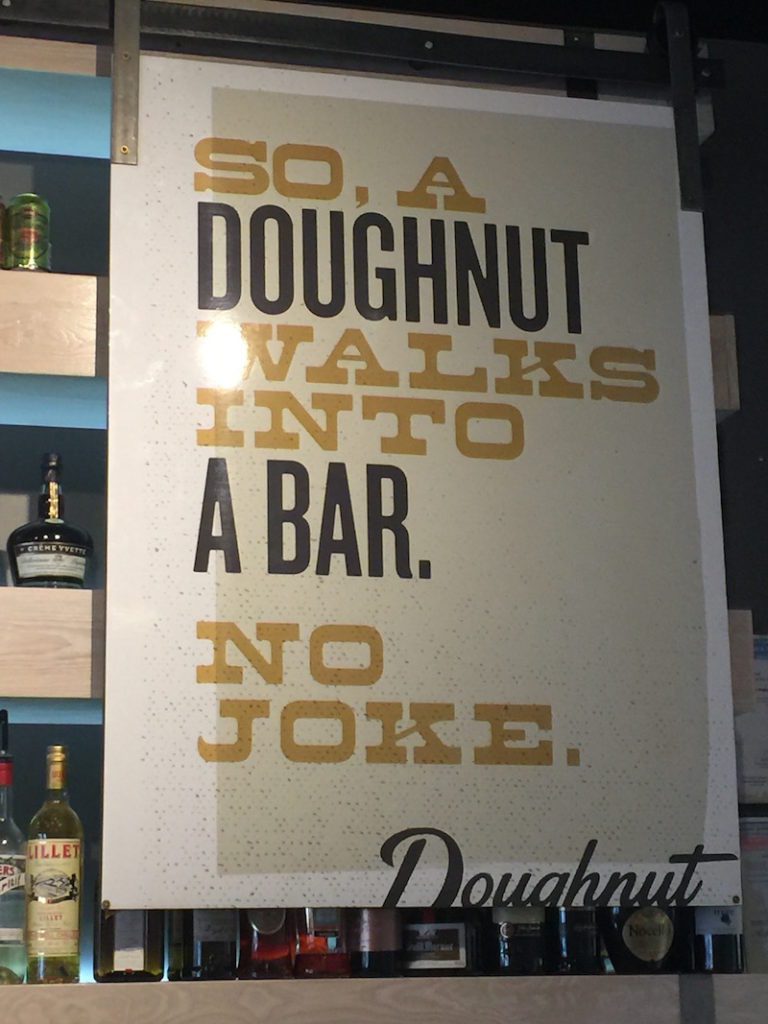 Sometimes the best reason to visit a destination is to experience the foodie scene and Kansas City gives you five good reasons to do just that. Sara (road trip partner extraordinaire) and I swung into Kansas City for a quick visit and discovered many things about Kansas City, but our favorite was finding the best foodie reasons to visit Kansas City, MO.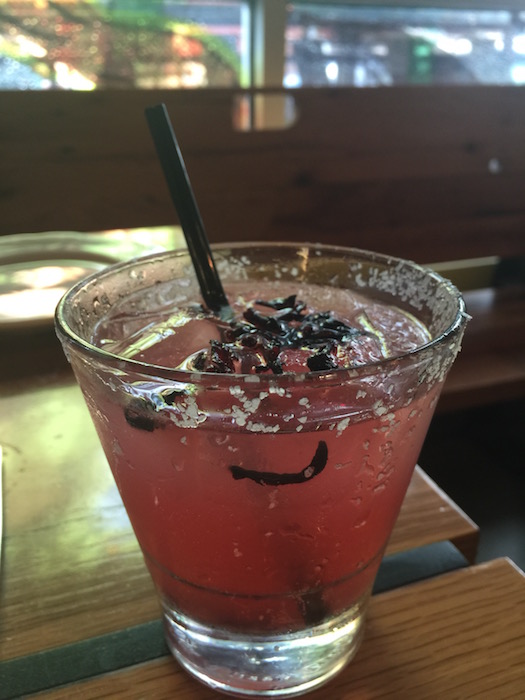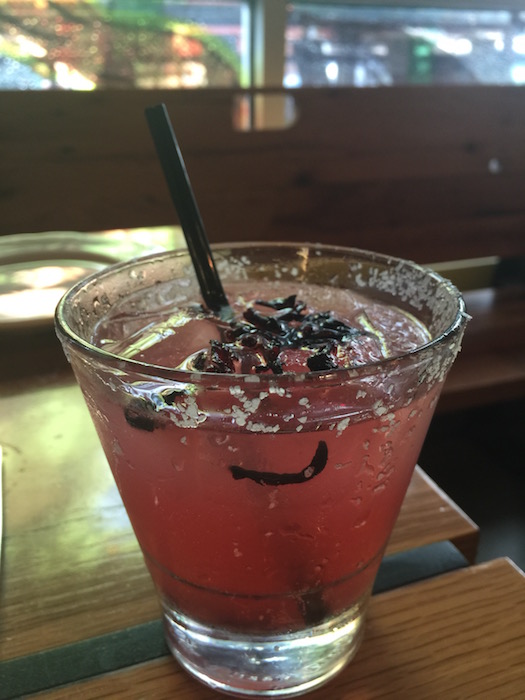 First stop on our tour was Port Fonda in the ever popular Westport District. The restaurant has a fun ambiance with plenty of window seating. The special drink of the day was a Hibiscus Infused Tequila Margarita. Yes, please. It was refreshing and delicious! The ordered appetizers were pretty darn good as well.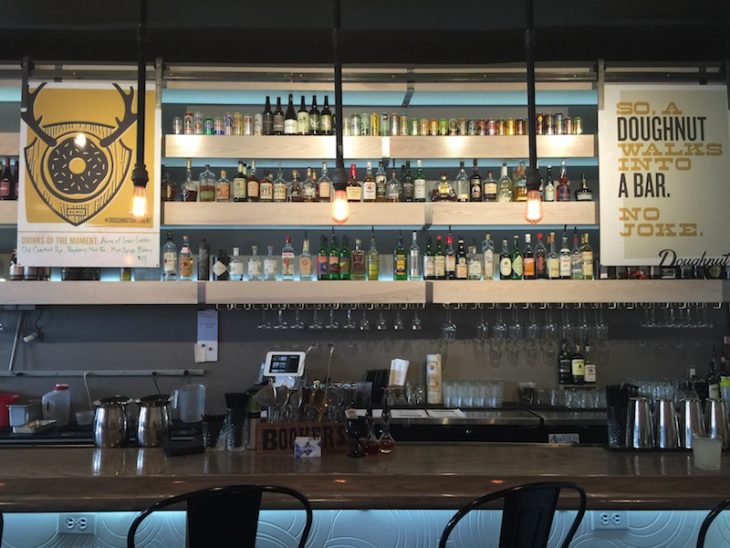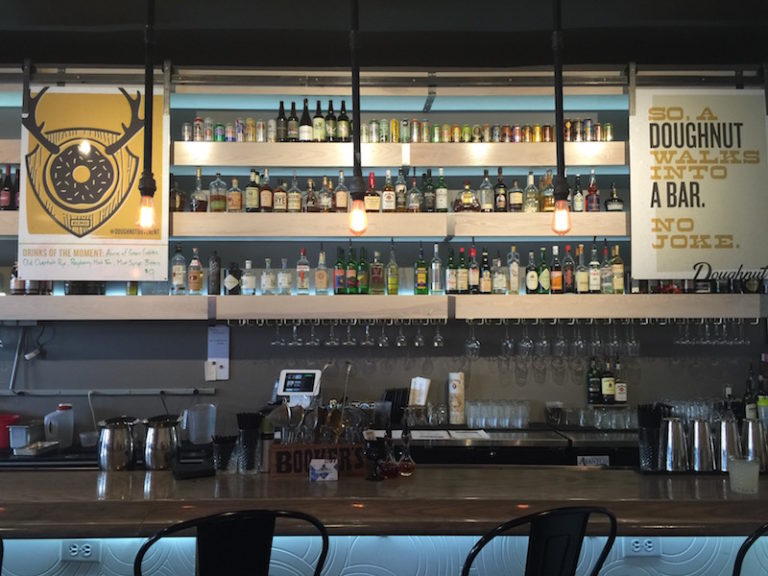 Afterwards we strolled around the Westport District and spotted a sign that said Doughnut Lounge. You know we had to step in and see what it was all about, right? I mean, a doughnut lounge??? HELLO. Stepping inside we find a doughnut shop and a cocktail lounge with fun conversational areas all rolled into one.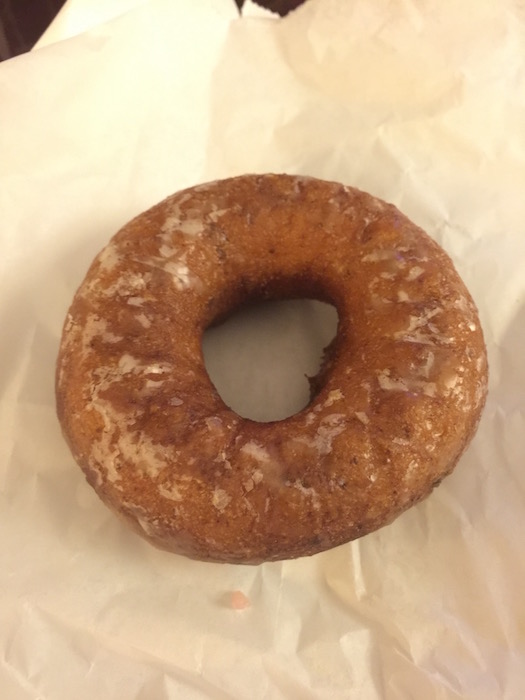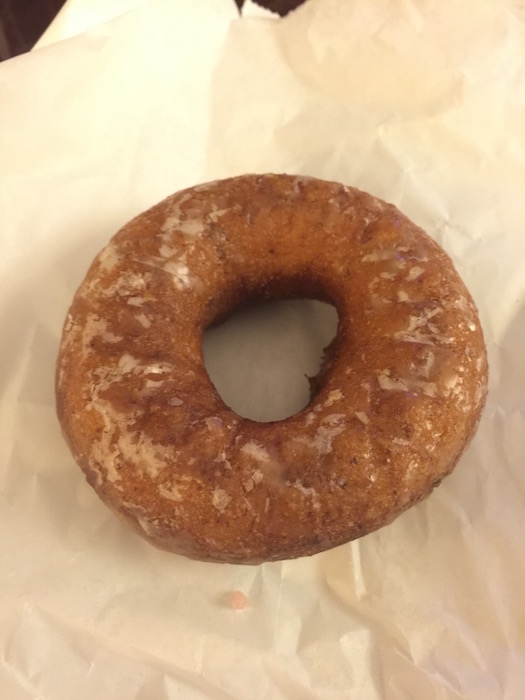 The doughnut choices were amazing and delicious, plus the Doughnut Lounge has a nice long list of cocktails. This is definitely my kind of place. It would be the perfect date night location for Alan and I. He could have a doughnut, I could have a cocktail and we'd both leave very happy. Now if they would just open one in Cadillac.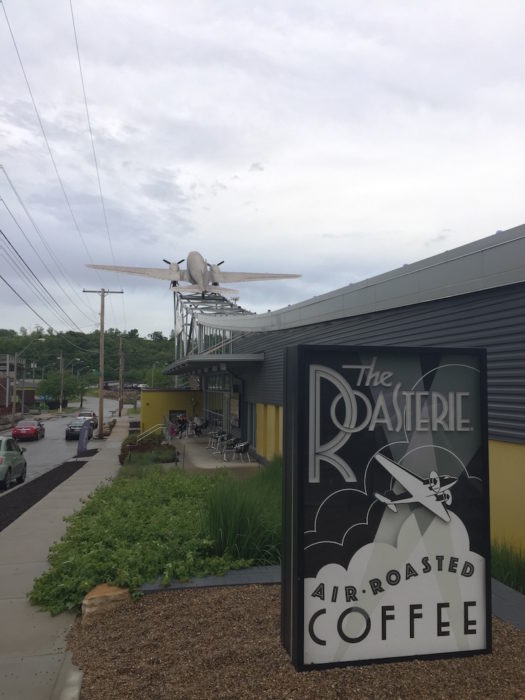 The next day found us indulging in even more great Kansas City foodie finds. For coffee lovers you absolutely MUST go to The Roasterie. Take a tour to see how they roast their coffee beans and at the end enjoy a coffee tasting of some of their best roasted beans.
If you visit on a Sunday be sure to enjoy the Food Truck Brunch from 10a-2p under the plane.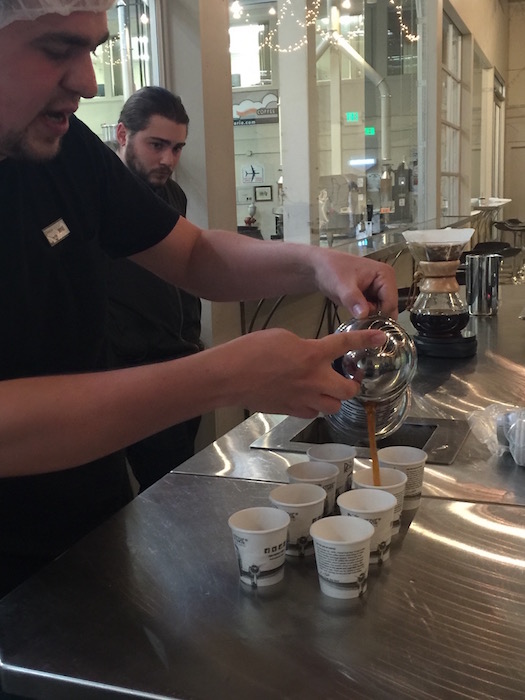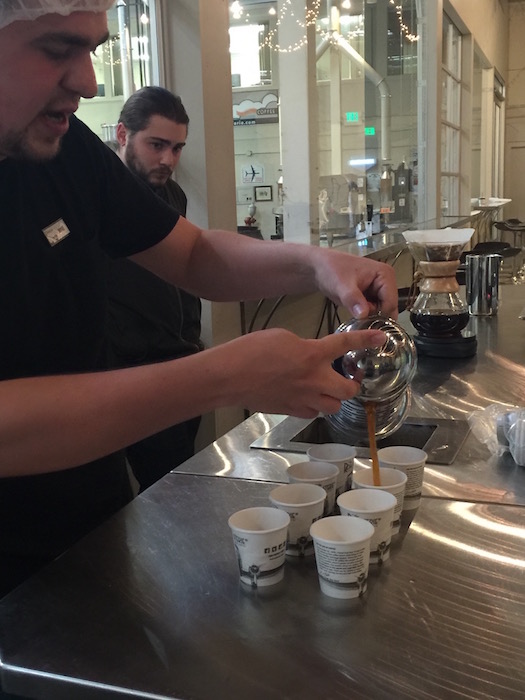 You can't come to Kansas City without trying some good 'ole Kansas City barbeque. We decided to go to the original and oldest barbeque in the city. Arthur Bryant's is the most renowned barbequer in history and has been feeding diners since 1930 which is reason enough to stop in for lunch or dinner.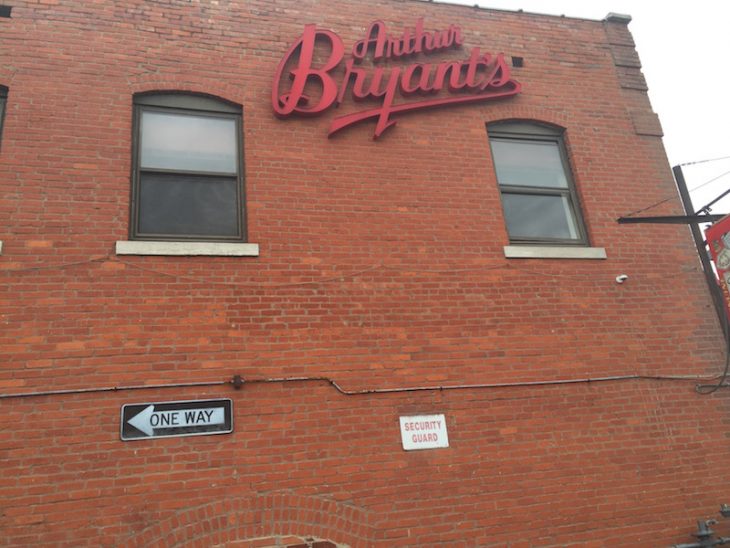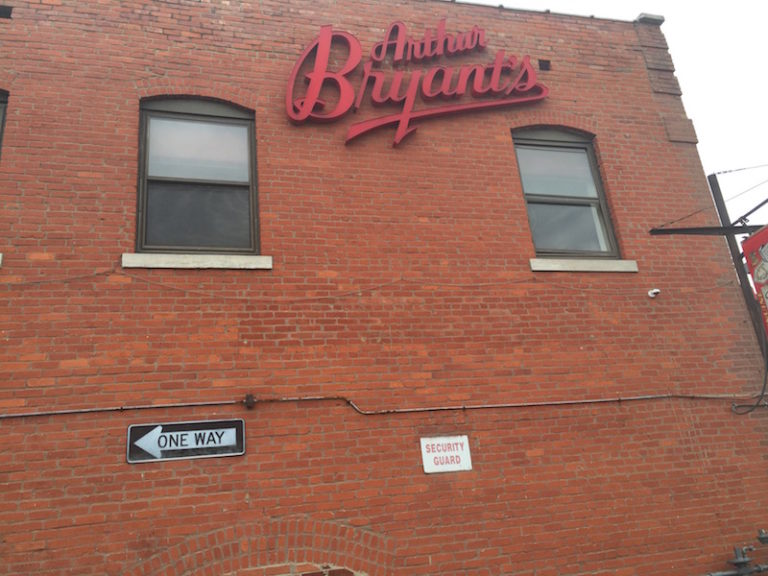 There will most likely be a line when you arrive, but it moves fairly quickly. The line gives you time to decide what to order. When you get to the window place your order and continue to move down the line. I say grab a plate of burnt ends and fries.  Pay the cashier, grab your food and find a table to enjoy some of the best BBQ Kansas City has to offer.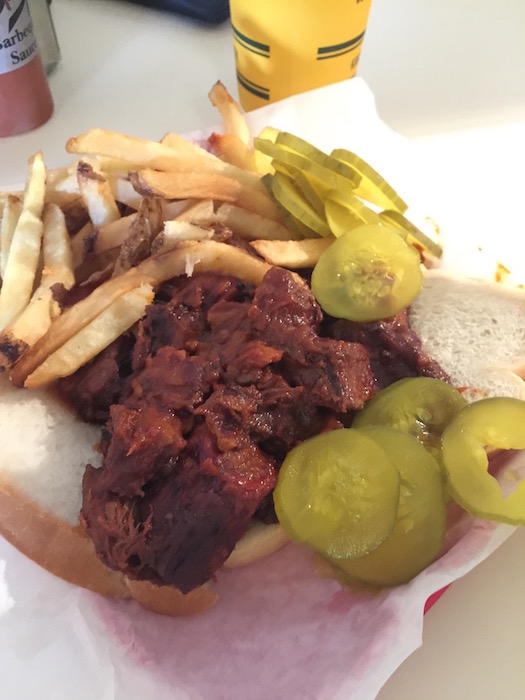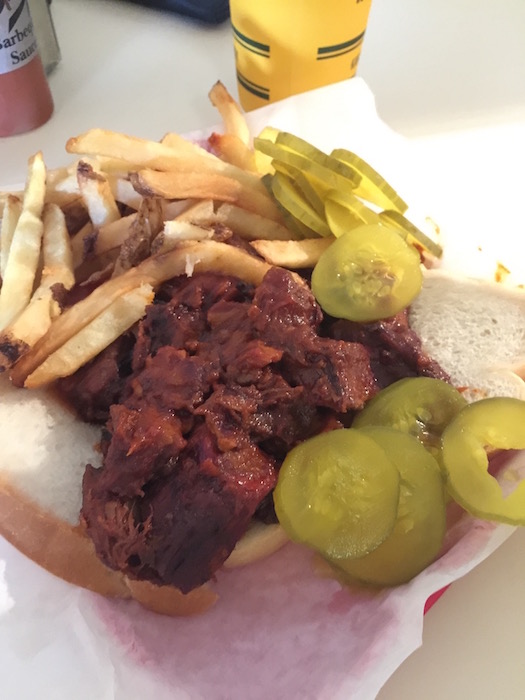 The burnt ends alone are worth a return trip to Kansas City. Sarah and I shared this and couldn't finish it so there is definitely plenty for two, not very hungry, people.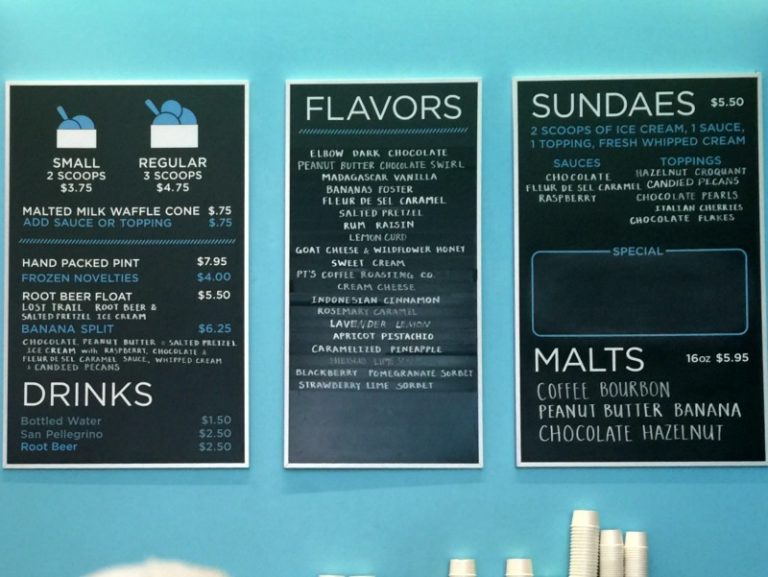 Finish off your foodie visit with a stop at Glace Artisan Ice Cream. Their ice cream is "made from Midwest milk and all natural ingredients, our ice cream is churned in small batches to ensure a deliciously smooth and creamy experience every time."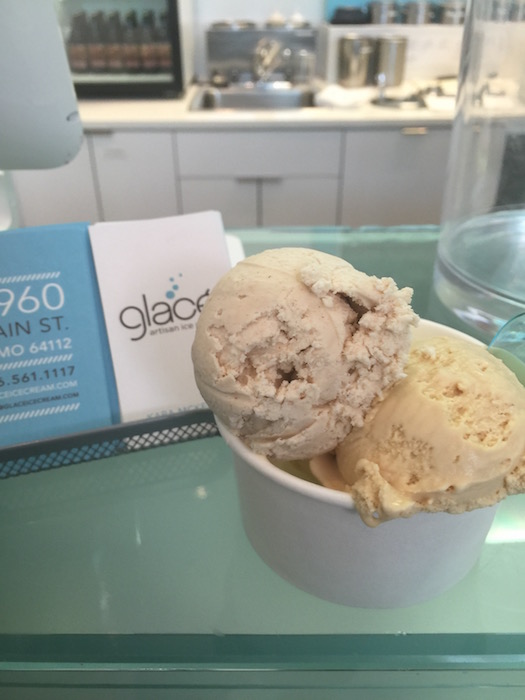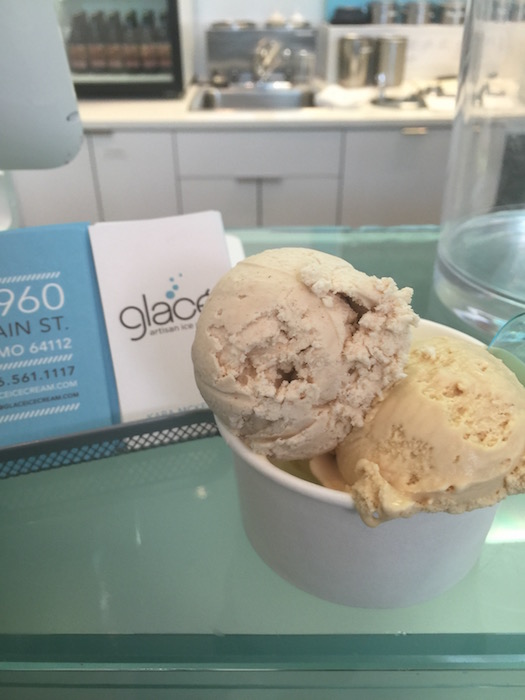 If you can't decide on one flavor you can order 2-3 scoops of different flavors which can make for a very happy day.  They'll also let you try the different flavors to help you make a decision. After trying more than a few it was still a hard choice, but I finally narrowed it down and picked a couple to enjoy.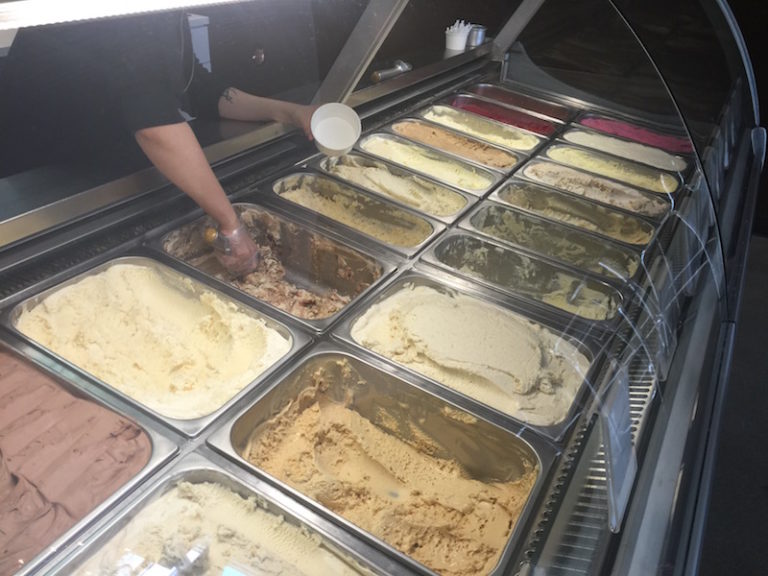 Are you ready to pack your bags and head off to Kansas City? Be sure to take your stretchy pants because you may eat a little too much during your visit, but every bite will be well worth it.
If you need a place to stay overnight book a room at the Crowne Plaza on Wyandotte Street. It's a great location to everything you want to do during your visit.
YOU ARE GOING TO LOVE
Studies have shown that if you liked this post you are going to love these.