Off-road vehicle (ORV) riding has exploded in popularity in Michigan, especially since the pandemic. And as luck would have it, my hometown of Cadillac and the surrounding region has 120 miles of off-road vehicle trails along 10 ORV trail systems, which I got to explore recently.
The best part? If you don't have an ATV/ORV/Side-by-Side/etc to take off road, Bigfoot Epic Adventures can set you up.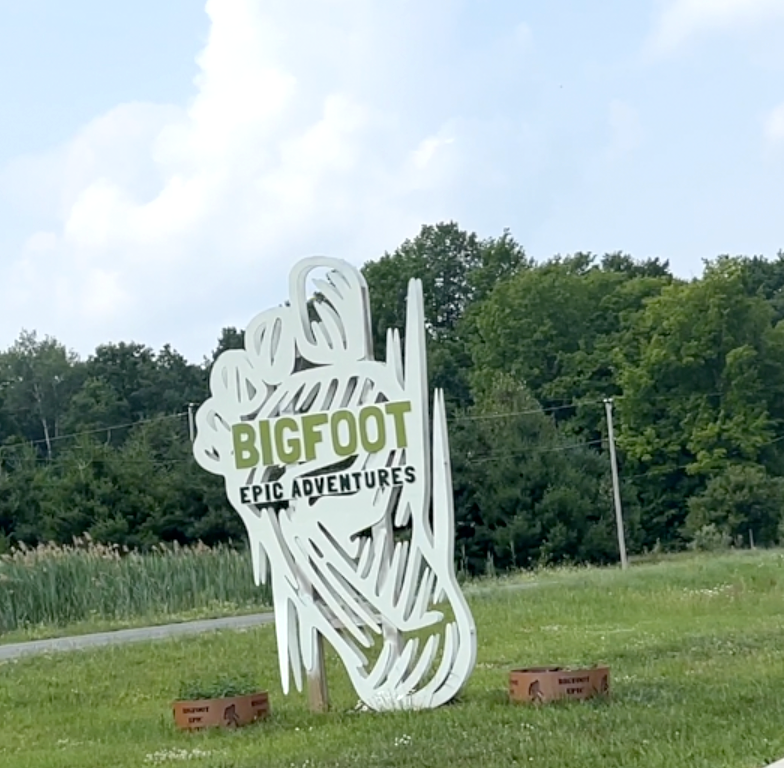 7 Reasons To Explore Cadillac Michigan ORV Trails With Bigfoot Epic Adventures

Brand new equipment
Bigfoot Epic Adventures rents 2022 Polaris RZR equipment.
For those that may be curious, the 2-seaters have a 75 HP engine, and the 4-seaters have a 110 HP engine.
The drive system on both is a High Performance True On-Demand AWD/2WD. More importantly, the braking system is 4-Wheel Hydraulic Disc with Dual-Bore Front and Rear Calipers.
The RZRs are in great shape and well maintained.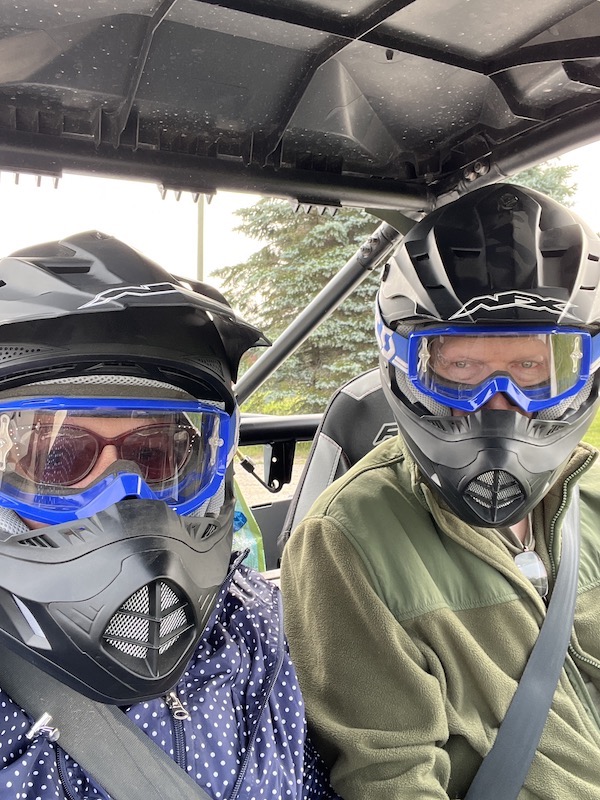 Safety Gear Included
This includes a safety video that you'll need to watch prior to heading out on the trails. For those with a lot of ORV experience this will be old news to you, but for those new to the game you'll want to pay attention.
Make sure you remember the signs to indicate to other people on the trail how many are in your party and which direction you are turning. It's easy enough and makes the trails safe for everyone.
You'll also be fitted with a helmet and goggles, make sure you use them.
Gas Is Included
We appreciate that gas is included with the rentals.
Although, the RZRs don't burn through much gas at all. We were out for most of the day, and I don't know that we even used a quarter tank.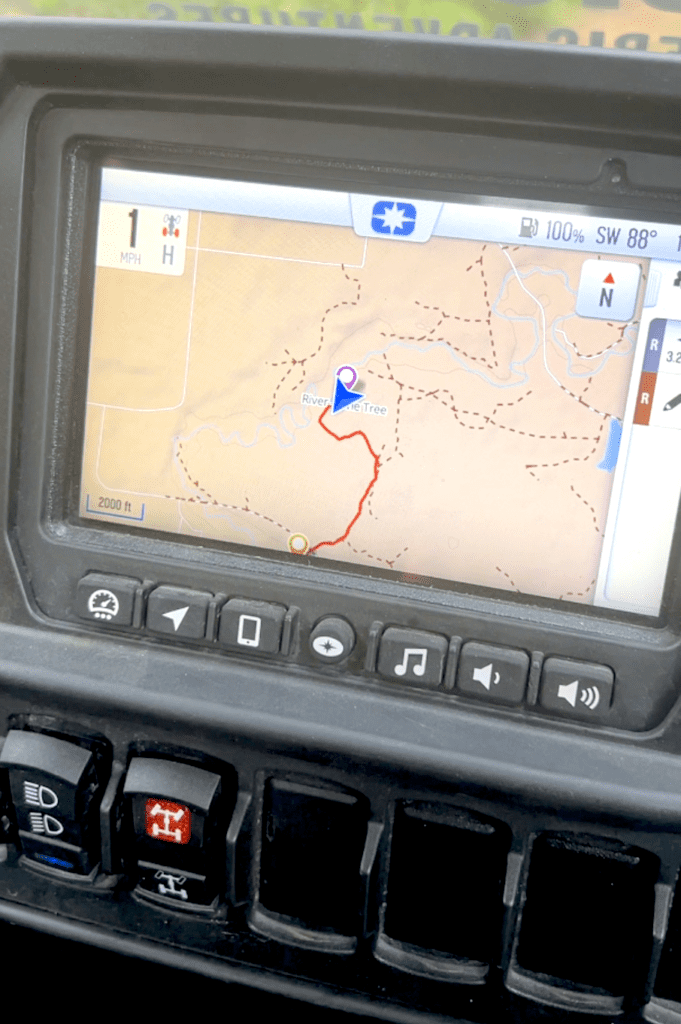 GPS Trail Mapping
The RZRs come equipped with GPS Trail Mapping systems that Bigfoot Epic Adventures can program for you if you have a destination in mind.
They will also recommend some places if you're not sure which Cadillac Michigan ORV trails you want to explore.
If you don't want it programmed let them show you how to read the system, so you know what trails are a go for the RZR.
The Cadillac Area is working on a project to add more wayfinding markers to the trails. That project is slated to be done by the end of summer, perfect time for exploring the trails in the fall!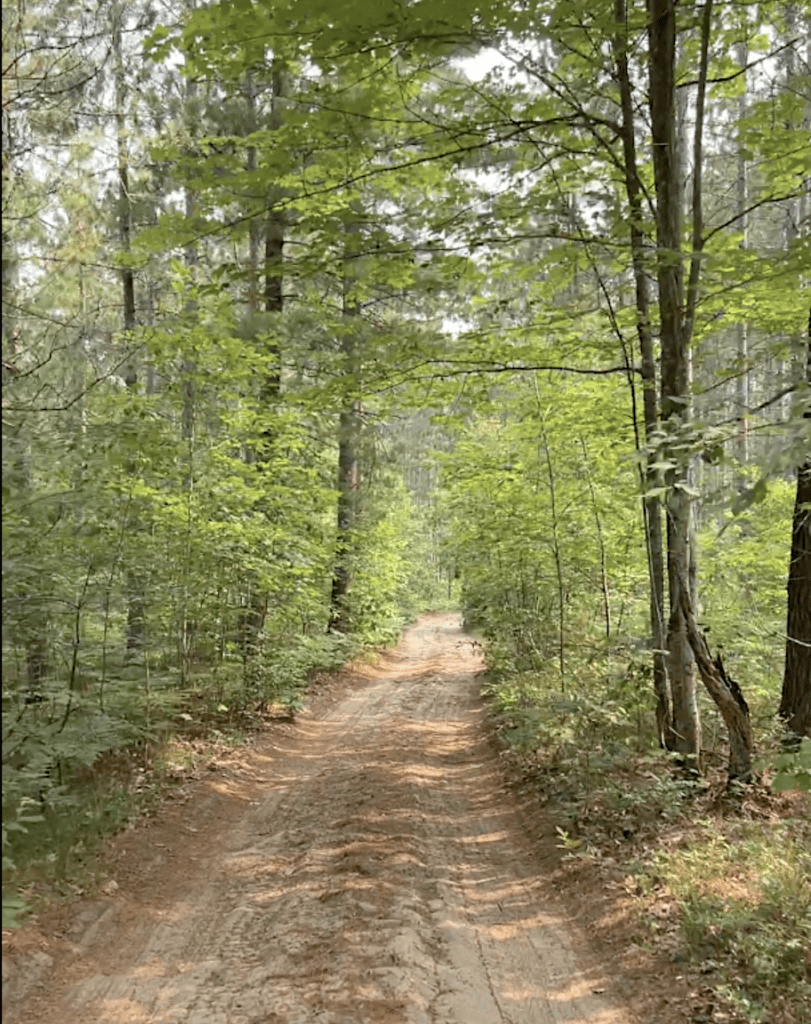 Groomed Trails
Most trails utilized by Bigfoot Epic Adventures are groomed, at minimum, monthly. Some trails are groomed every 2-weeks.
You'll be grateful for this if you ever find yourself on an ungroomed trail. Some of those can be tough to travel and not always in a good way.
We were on one that we thought would bounce us right out of the Razr. We slowed way down and crept our way to a new trail. Although, what do I know, some people might find that to be a lot of fun. Absolutely no judgement here.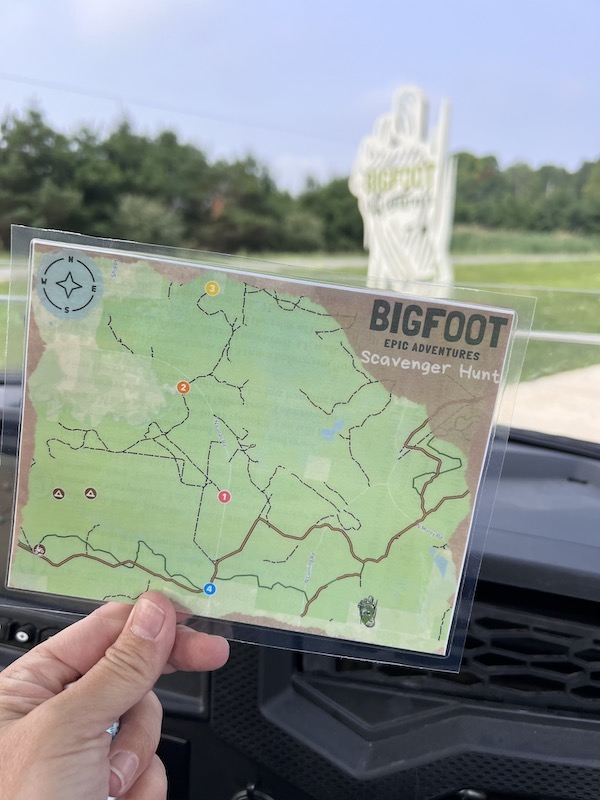 Perfect for Large Groups
Do you have a bachelorette or bachelor party coming up? Maybe you need to plan your company outing or family reunion?
Bigfoot Epic Adventures has the largest RZR fleet in the state with room for up to 74 people to head out on the trails.
Plus, they offer a cool scavenger hunt which we did. It took us to some amazing locations, and it was fun to find the hidden bigfoots.
PLUS, there is space, both indoors and outdoors, at their headquarters for your group to meet up and enjoy a catered meal, continue your festivities, or even have a work meeting.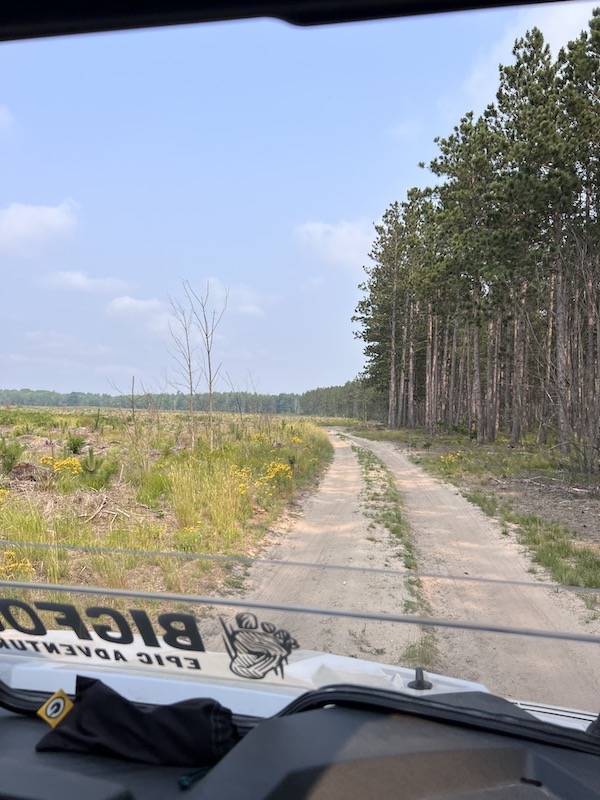 10/10 customer service
This is the biggest plus for me. The customer service at Bigfoot Epic Adventures is top notch.
From making a reservation through to returning the equipment the team was fantastic.
They patiently answer questions, make sure you understand how the equipment operates, will set up your GPS system, make recommendations on where to go, and are always available by phone if you need them while on the trails.
They genuinely want everyone to have a great time.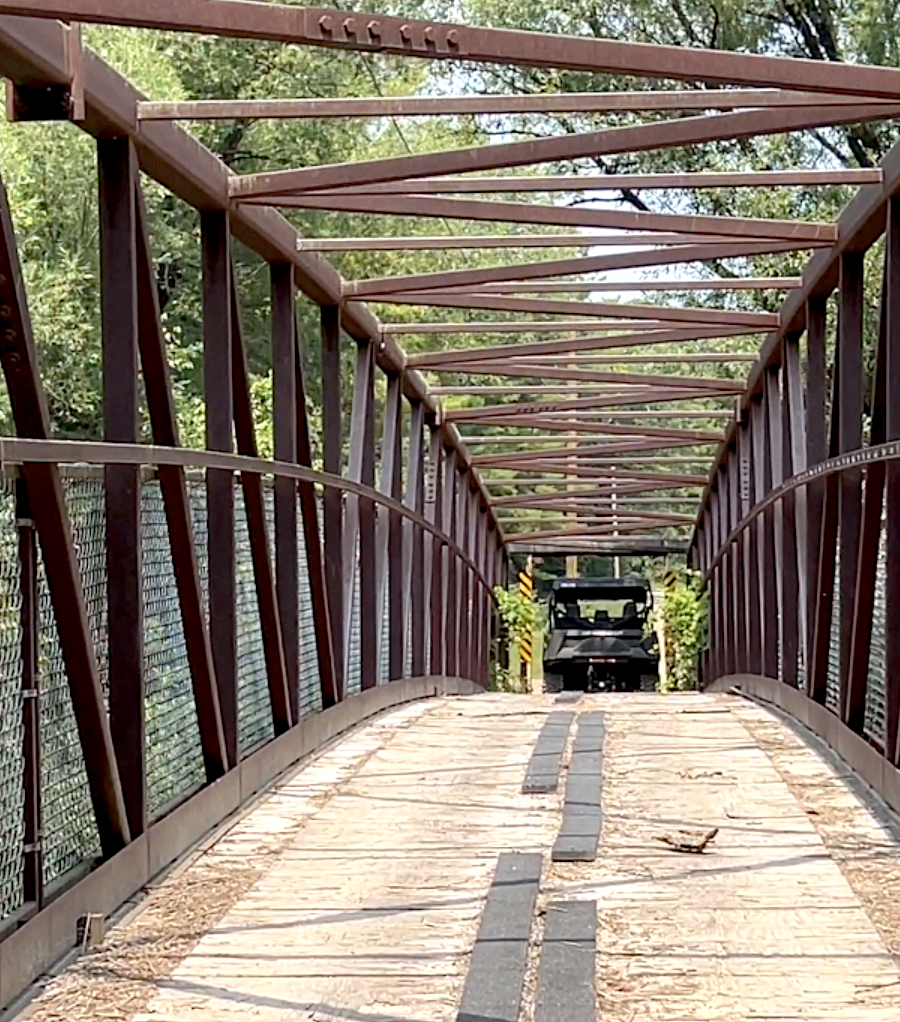 Tips for First Timers on Cadillac Michigan ORV Trails
If you can drive a car, you can drive a side-by-side. Honestly, we've only ORVd one other time and that was in the Black Hills of South Dakota.

Be sure to watch the safety video at Bigfoot Epic Adventures.

You're going to get dirty. The trails can be dusty, and all that dust kicks up onto the ORV and you. It's ok and so worth it.

Take your time getting used to driving the side by side, but also remember to have fun!

Let Bigfoot Epic Adventures program the GPS trail system map for you so you don't get lost. The

Cadillac Area Visitors Bureau (CAVB)

received a large grant to fund ORV

wayfinding, mapping and marketing that should be in place by fall.

. In the meantime, the GPS, is amazing and easy to use.

Dress appropriately: jeans/long pants, long sleeve shirt and closed toe shoes. Of course, you can wear shorts and a t-shirt but see tip #2 above. You do you except for the shoes. You absolutely MUST have closed toe shoes.

Pack water, snacks, and handi wipes. Remember to leave no trace so pack out whatever you pack in.

Bathrooms are not available on the trails. There are lots of trees though in case of an emergency. Otherwise, you'll find a port a potty the trailhead north of Manton and at Bigfoot Epic Adventures.
Before you go be sure to check out this epic list of things to do in Michigan!
Pin 7 Reasons To Explore Cadillac Michigan ORV Trails With Bigfoot Epic Adventures