If you only have a few hours to spend, I have some great suggestions of things to do in Alexandria.
Sometimes there isn't enough time for a long weekend at a destination and if you'd rather see a little bit of an area versus nothing at all this is for you.
Old Town Alexandria is the nation's third oldest locally designated historic district.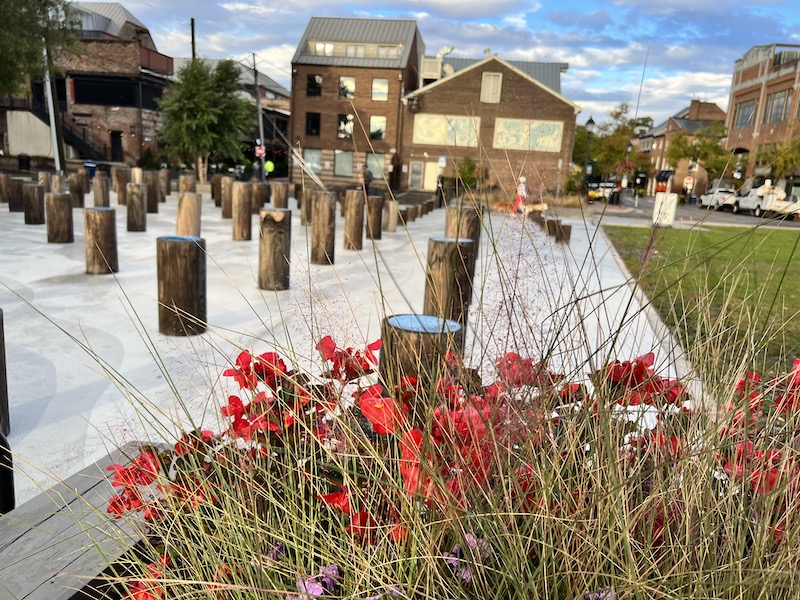 There are more than 200 independent restaurants and boutiques alongside intimate historic museums and special events.
Note: Alexandria is a short 30 minute drive from Washington DC. For easy access and to save the hassle of driving hop on the water taxi.
Here's how to make the most of a short visit to Historic Old Town Alexandria.
Fun Things To Do In Old Town Alexandria, Virginia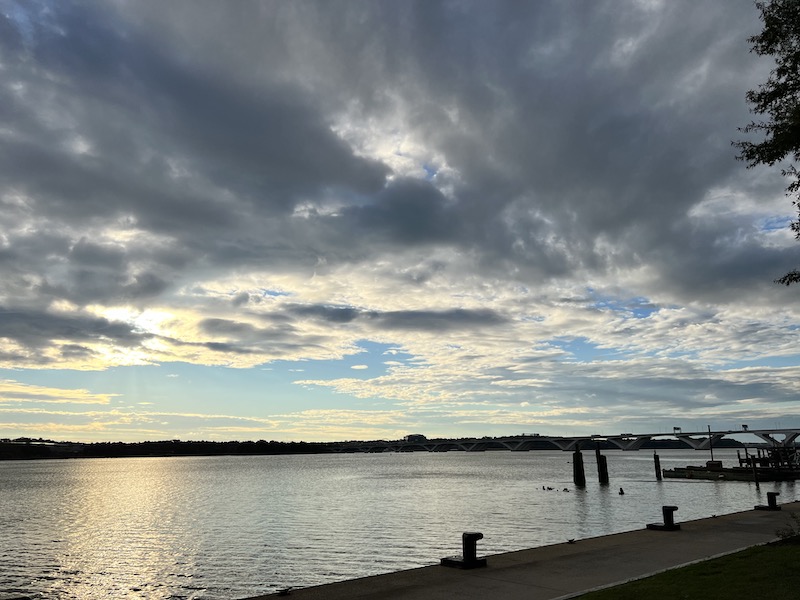 Visit the Waterfront Parks on the Scenic Potomac River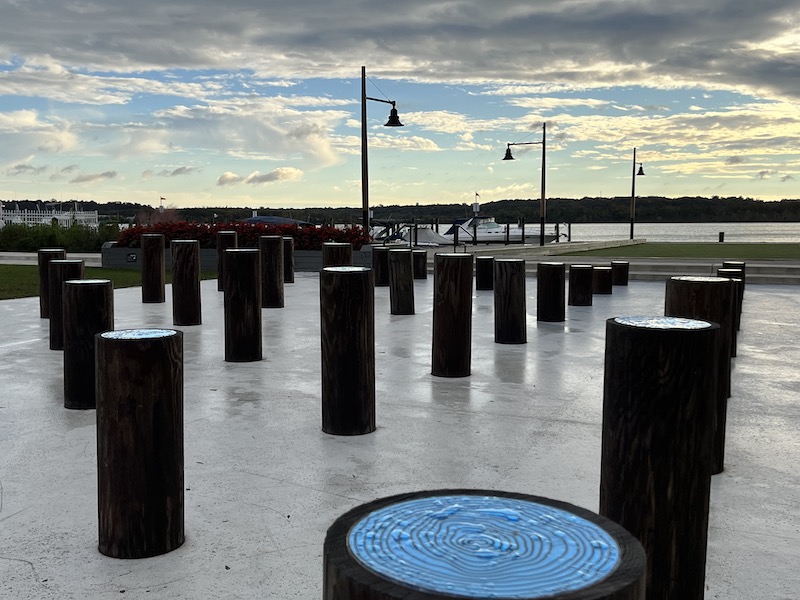 At the waterfront park near King Street we found the art installation called Groundswell.
Although this installation is no longer on display I'm sure something else just as fabulous will be taking its place.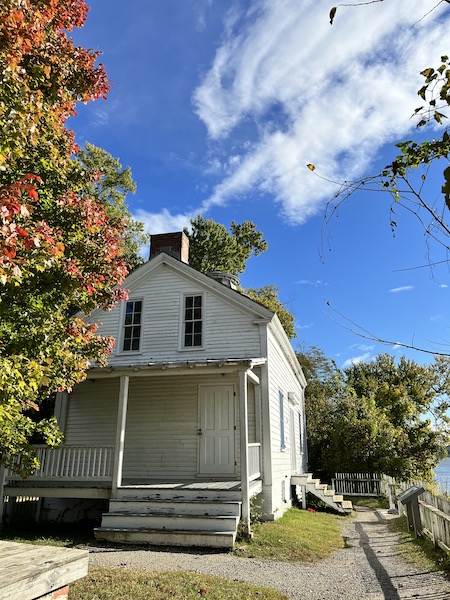 A few miles away from historic Old Town Alexandria you'll find Jones Point Lighthouse at Jones Point Park.
The Jones Point Lighthouse is one of the last riverine lighthouses in the country and the only one still standing in the Chesapeake Bay area.
Around the lighthouse you'll find a few historic boundary markers for state lines.
The lighthouse is a short walk from the parking area.
Pass under the bridge, walk along the Potomac River and you'll come to the lighthouse. It's well worth visiting.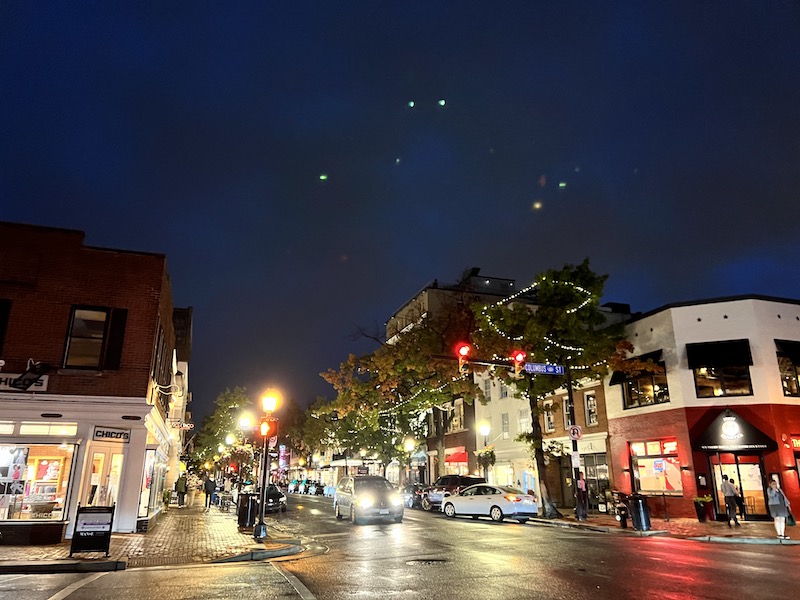 Walk the Quaint Historic Streets
King Street Mile is considered one of the great streets of America and is the heart of Old Town.
Here you'll find centuries-old architecture and many independently owned restaurants and boutiques.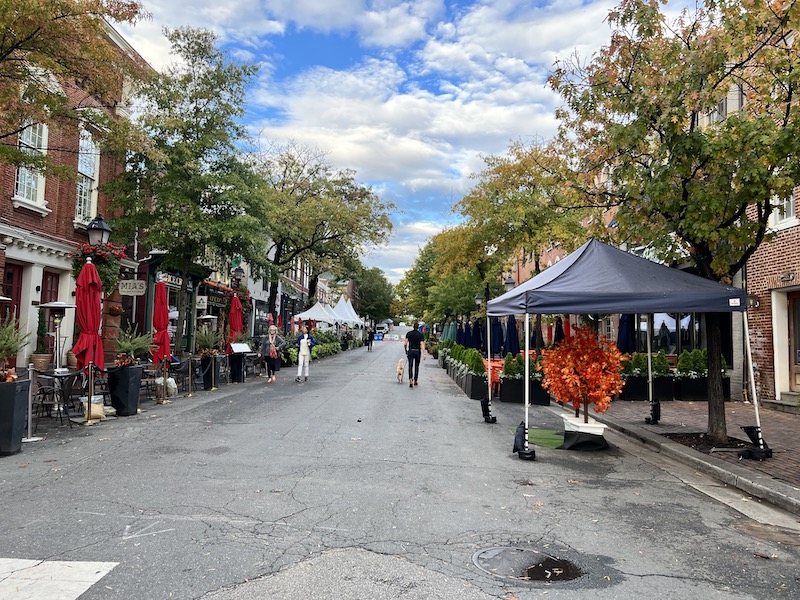 Queen Street is home to the cobalt-blue Spite House, America's skinniest historic home.
It's an entire 7-feet wide. Pose with arms wide in front of the doorway on the 500 block of Queen Street.
This street is full of one lovely row house after another.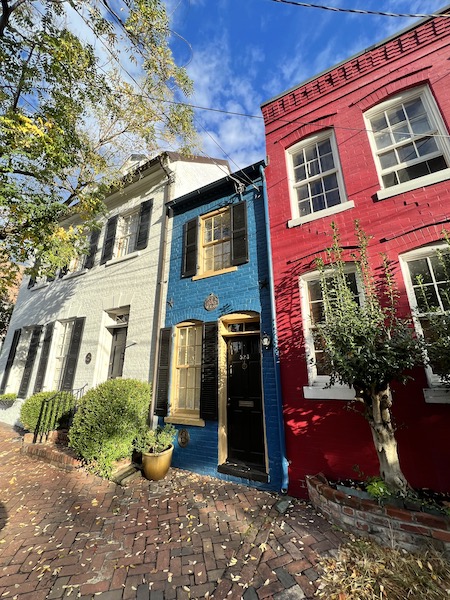 Prince Street takes you back in time as you wander down the cobblestone street with its arched tree canopy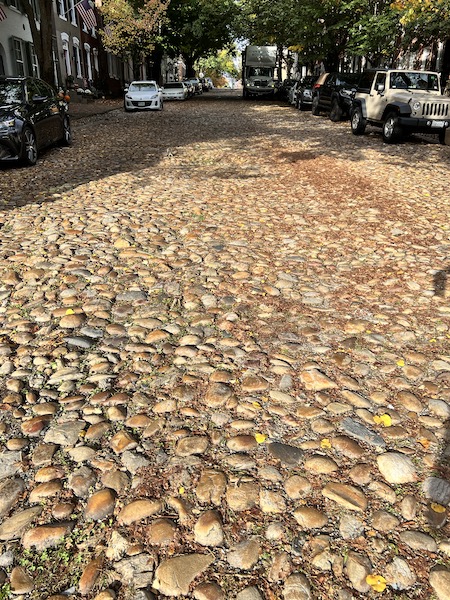 Explore the Art Scene
In the neighborhood of Del Ray, stroll by murals capturing Alexandrian's history, such as the old St. Asaph Racetrack on Cheesetique's "postcard" painting, by Chad Brady.
This is an easy walk and lets you enjoy the murals up close.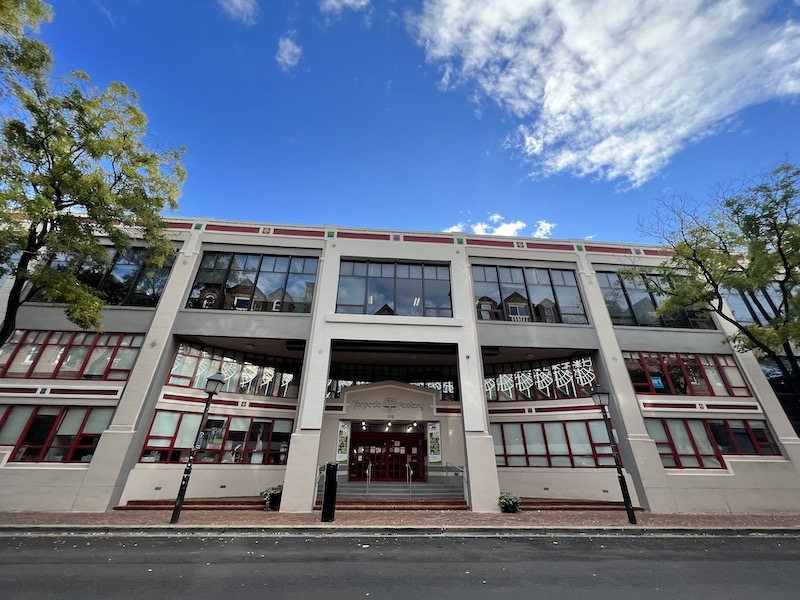 Find a souvenir or three at the Torpedo Factory Art Center. This old munitions factory turned art center is home to the nation's largest collection of working-artists' open studios under one roof.
You'll find 82 artist studios where you can watch the creative process and ask questions and, most importantly, purchase original work for your own collection.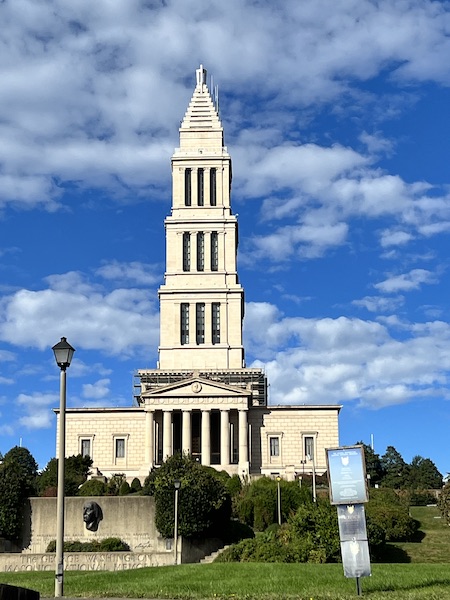 Absorb Some Alexandria History
The George Washington National Masonic Memorial is just one of many historic sites in the area.
However, since we're keeping our list short I'm only including two historic sites and one tour.
Why this one? Well, the architecture of this historic building really draws me.
Sadly, it wasn't open when I visited, but I would love to explore the inside and maybe go to the top of the tower.
I don't even know if that's ever an option but I bet it has epic views.
Harry Potter fans will want to visit the historic Stabler-Leadbeater Apothecary Museum. See why here.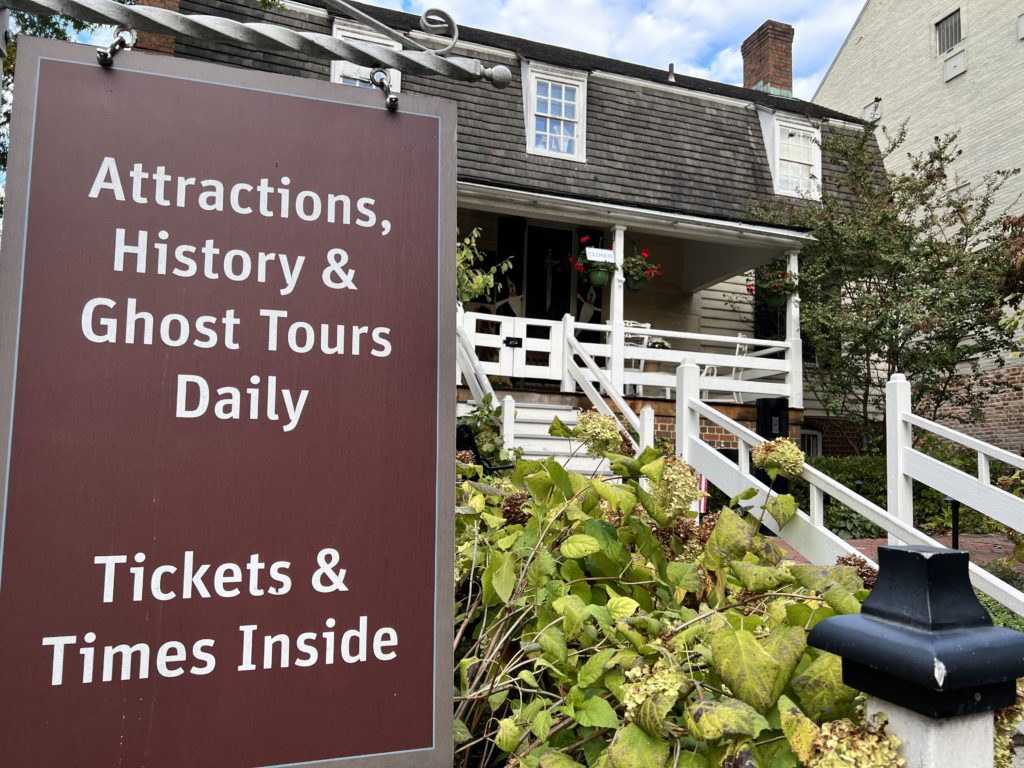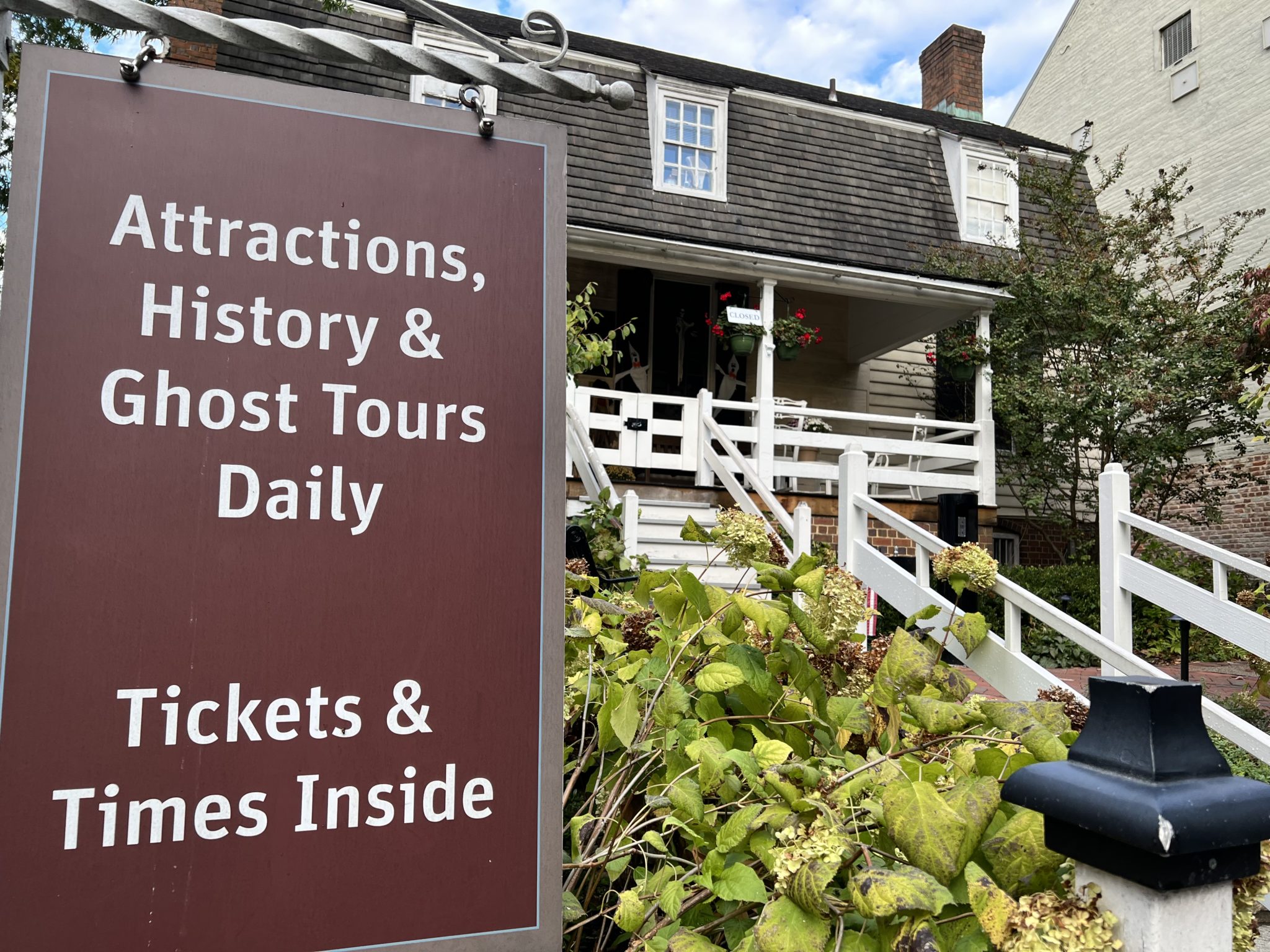 I would be remiss to not tell you that ghost tours take place daily with tickets available at the visitor center.
Tours were sold out during our visit, but I can only imagine the haunted stories you'll hear in this area!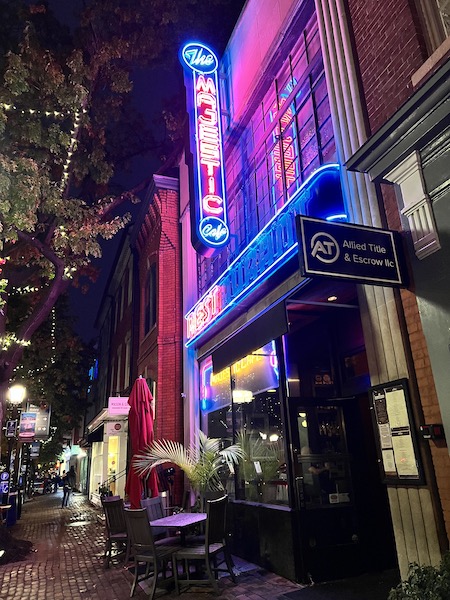 Where to Eat and Stay in Old Town Alexandria
Dinner at the Majestic Cafe will not disappoint. The historic fixture has been on King Street since 1932.
Simply look for the neon signs as you stroll along King Street and you'll find the Majestic.
Inside you'll find a lush art deco atmosphere resplendent with rich jewel-tones.
I started with the Heirloom Tomato Panzanelle, which includes strawberries and red onions.
I had the hanger steak for my entree. It was perfectly seasoned and cooked.
Sadly, there wasn't room left for dessert, but I'm sure that would have been just as tasty.
The Hotel Indigo is the perfect place to stay for the night. Located close to the river in the historic district and walking distance to everything Old Town has to offer.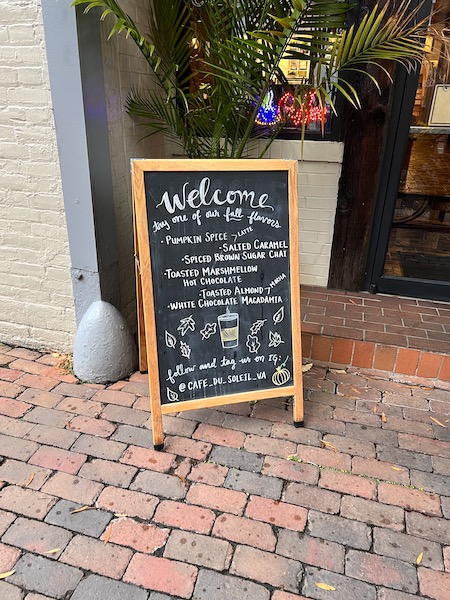 Plus, practically right across the street you'll find Cafe du Soleil for your morning coffee fix!
Pin A Short List of Things To Do In Old Town Alexandria, Virginia to Pinterest