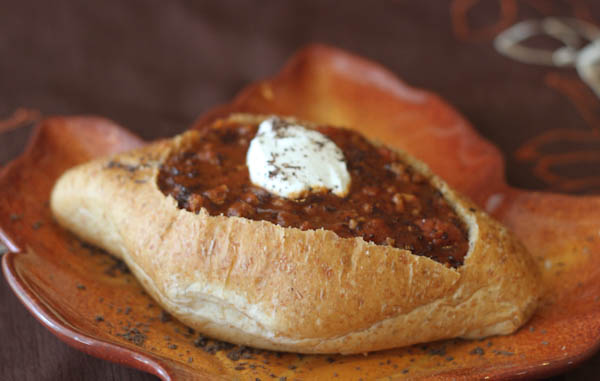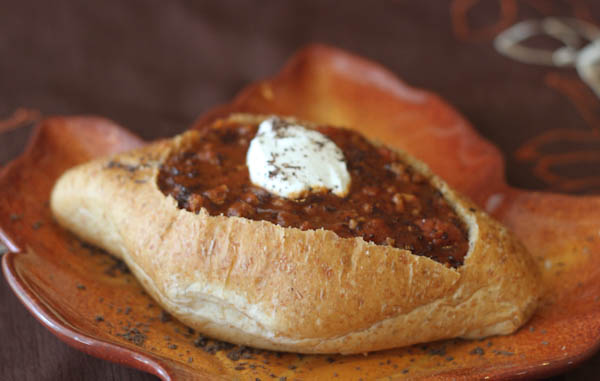 CHILI WITH CHOCOLATE
I've made S'mores Cheesecake and Chicken Mole Empanadas this past week using Dove Dark Chocolate. I've heard that chocolate taste good in chili as well so I had to give it a try. What I heard was correct, Chili with Chocolate is really, really good!
Chile With Chocolate Ingredients
2 pounds ground beef
3/4 cup chopped onion
2-28 ounce cans crushed tomatoes
1-27 ounce can Bush's Best Chili Beans in Mild Sauce
3 cloves garlic, minced
1 teaspoons ground coriander
2 teaspoons ground cumin
1 teaspoons salt
1 teaspoon ground oregano
4 tablespoons chili powder
2 ounces Dove Dark Chocolate, chopped
Chile With Chocolate Directions
In a large pan brown hamburger. Remove extra grease, add onions and continue cooking until onions are soft. Add tomatoes, beans, garlic, and spices. Simmer at least 1-2 hours then add Dove Dark Chocolate. Continue simmering until ready to serve.
If you prefer a hot chili you can add jalepenos or hot sauce when you add the tomatoes.