I've made S'mores Cheesecake and Chicken Mole Empanadas this past week. I've heard that chocolate taste good in chili as well so I had to give it a try. What I heard was correct, Chili with Chocolate is really, really good!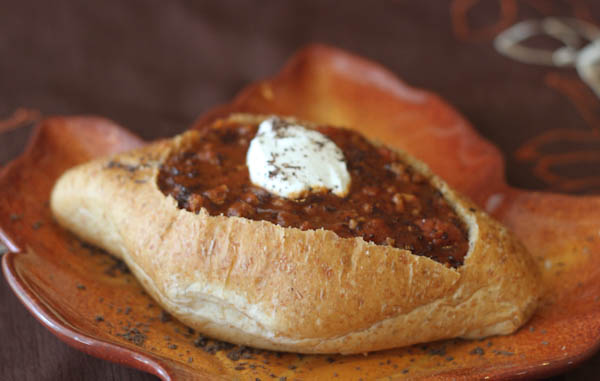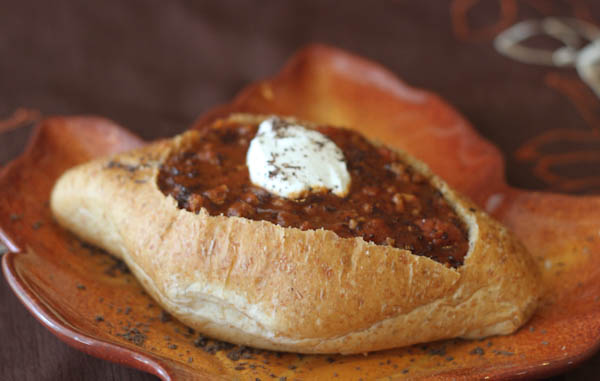 Without further ado….because who wants to scroll through a bunch of text to get to the recipe.
Chili with Chocolate Recipe
Chili With Chocolate Ingredients
2 pounds ground beef
3/4 cup chopped onion
2-28 ounce cans crushed tomatoes
1-27 ounce can Bush's Best Chili Beans in Mild Sauce
3 cloves garlic, minced
1 teaspoons ground coriander
2 teaspoons ground cumin
1 teaspoons salt
1 teaspoon ground oregano
4 tablespoons chili powder
2 ounces Dove Dark Chocolate, chopped
Chili With Chocolate Directions
In a large pan brown hamburger. Remove extra grease, add onions and continue cooking until onions are soft. Add tomatoes, beans, garlic, and spices. Simmer at least 1-2 hours then add Dove Dark Chocolate. Continue simmering until ready to serve.
If you prefer a hot chili you can add jalapeños or hot sauce when you add the tomatoes.
Ok, so many chili with chocolate isn't your thing. No worries, I have many other chili recipes that you might want to try!
7 More Chili Recipes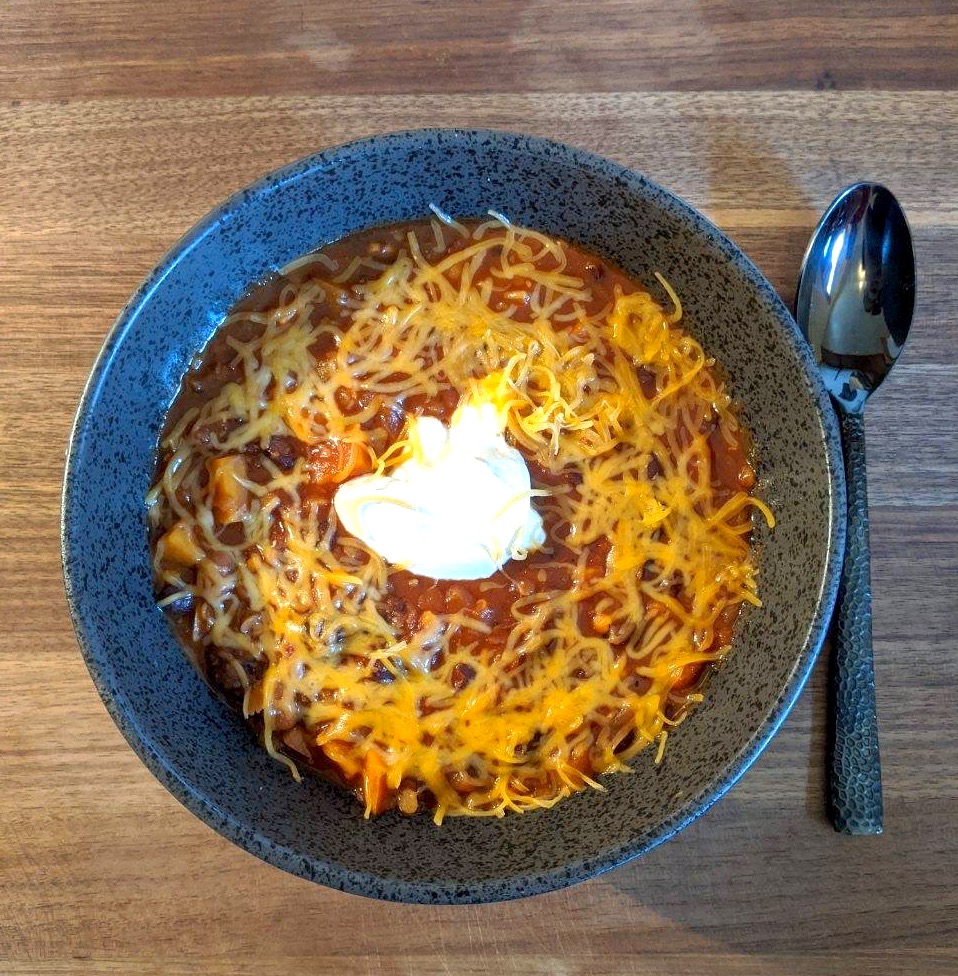 Chili is a great meal that's easy to throw together with pantry staples, fills you up, and makes great leftovers. Use what you have on hand and utilize some of those leftovers. Easy to make and taste delicious!!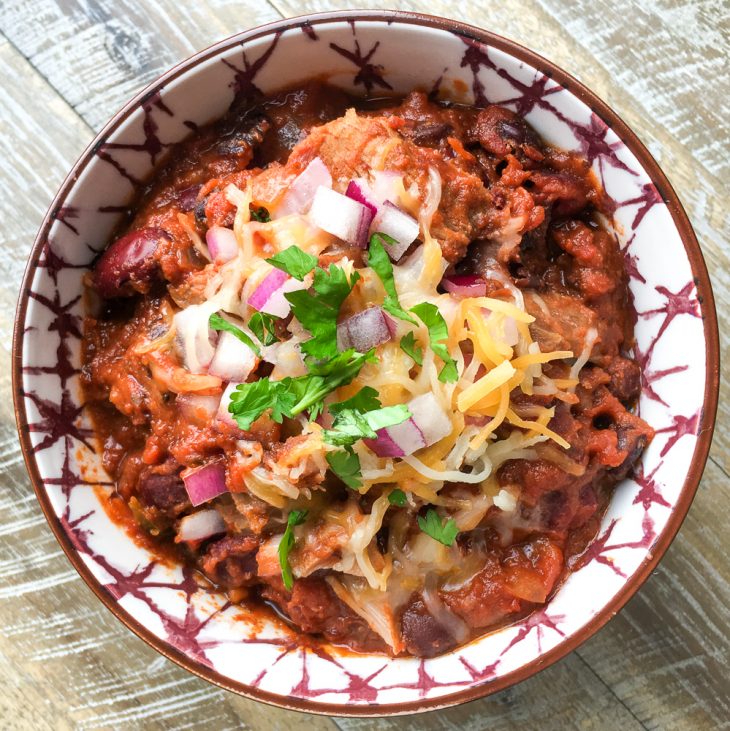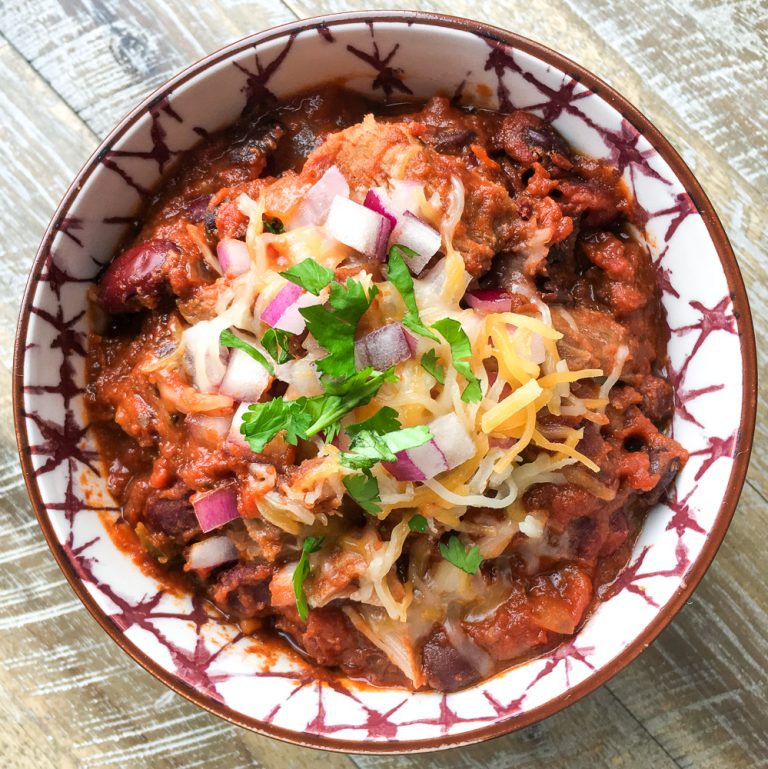 Wintertime is the perfect time for this slow cooker pulled pork chili recipe. This slightly spicy and absolutely delicious chili recipe is totally worth the wait.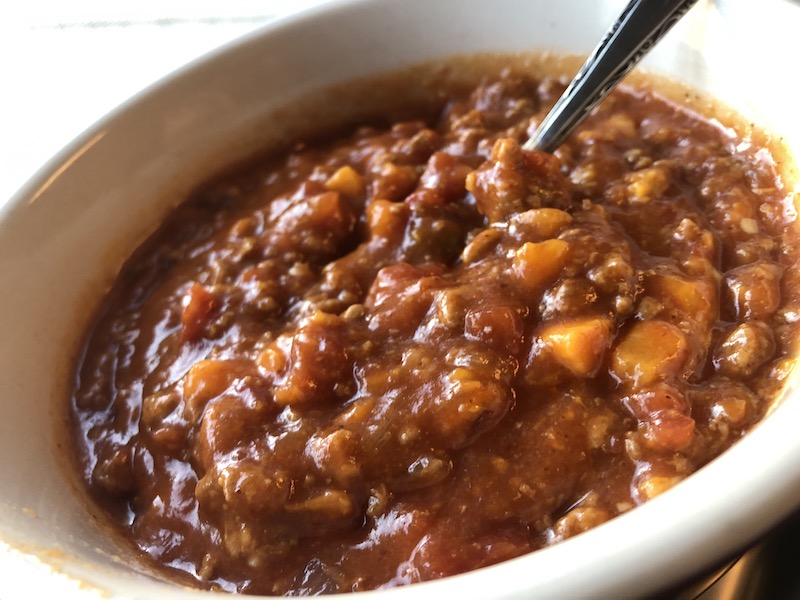 It is the perfect addition to your busy weeknight meal round-up. The instant pot is a lifesaver for busy nights. Simply toss the ingredients in the instant pot, set the timer and walk away. Before you know it dinner is done! I love it.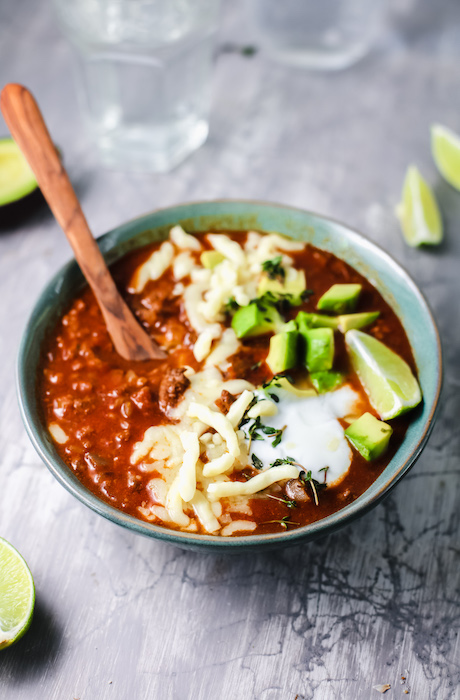 There are loads of turkey chili recipes online, but this one, in my opinion, is the best turkey chili recipe.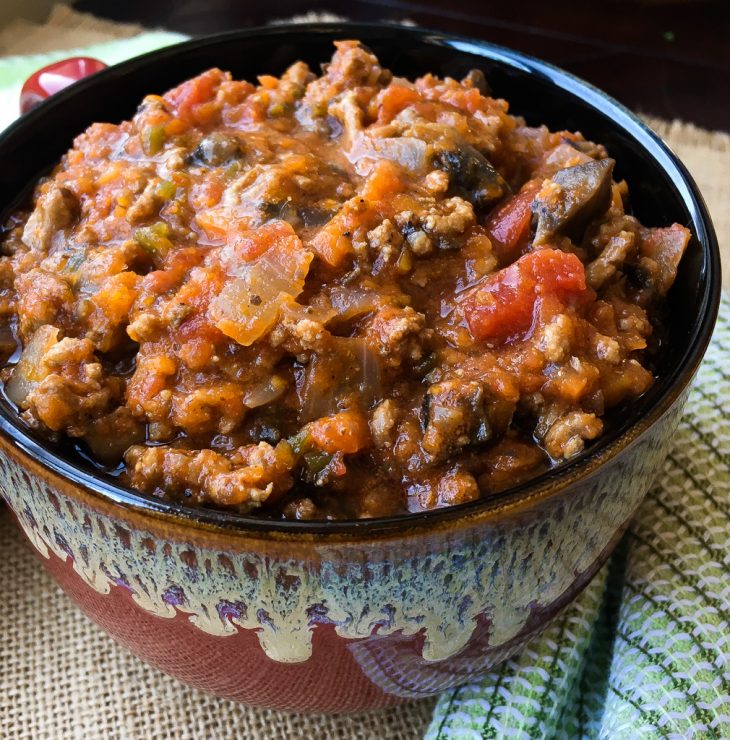 You'll never miss the beans in this chunky beef and mushroom chili recipe thanks to a flavor-packed and satisfying combination of fresh vegetables and Portobello mushrooms.
To top it off, a nice blend of herbs and spices pulls it all together into a delicious and filling meal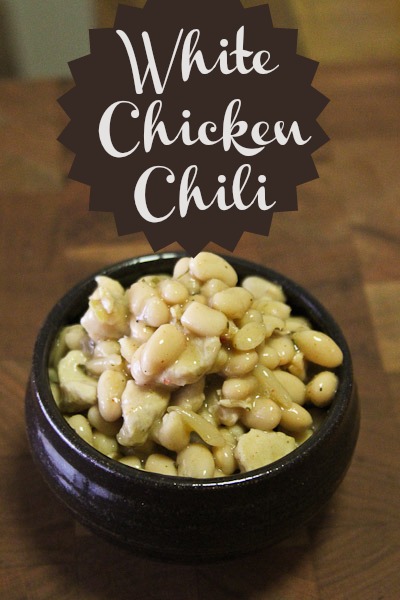 This quick and easy white chicken chili recipe only takes a couple of ingredients including a packet of McCormick seasoning.
I've never used a spice packet for a recipe before and I was pleasantly surprised at how delicious and easy it is to use a packet to make a great meal.
If you are looking for a great meal that can be done and on the table in 30 minutes than this is a recipe is for you.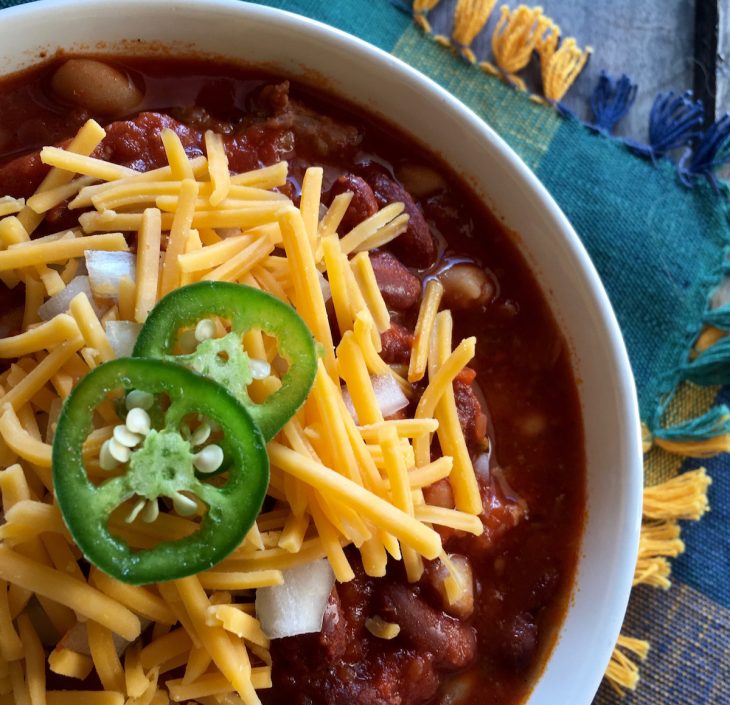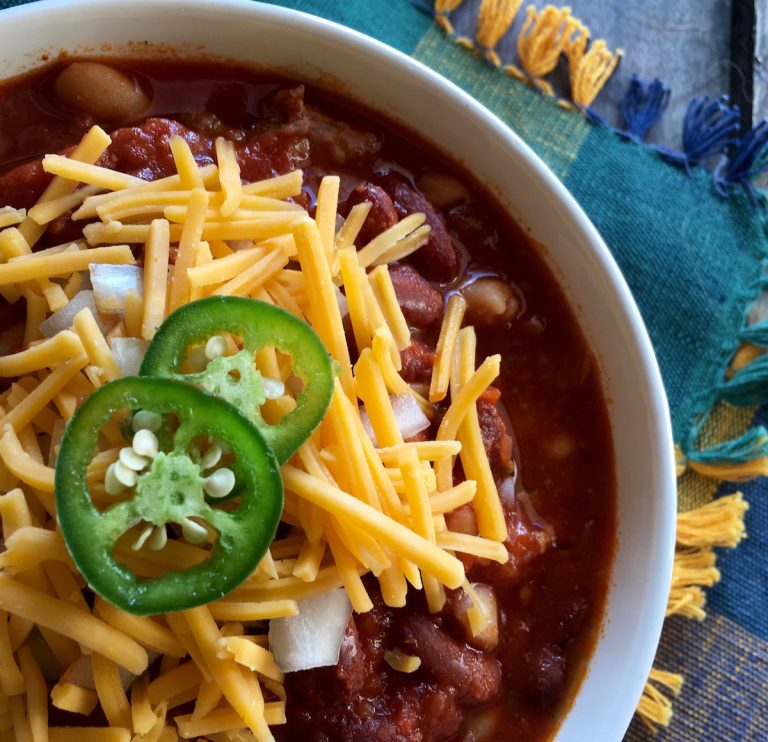 This spicy slow cooker chili recipe gets a nice boost of flavor by using a combination of spicy and sweet pork sausage, rather than ground beef.
If you like your chili to be extra spicy use all spicy sausage. If you are like me and have no tolerance for spicy food use all sweet sausage. This recipe is written for those who like life a little spicy and a little sweet.