Now that fall is here it's soup, stew and chili season. This quick and easy white chicken chili recipe only takes a couple of ingredients including a packet of McCormick seasoning.
I've never used a spice packet for a recipe before and I was pleasantly surprised at how delicious and easy it is to use a packet to make a great meal.
If you are looking for a great meal that can be done and on the table in 30 minutes than this is a recipe is for you.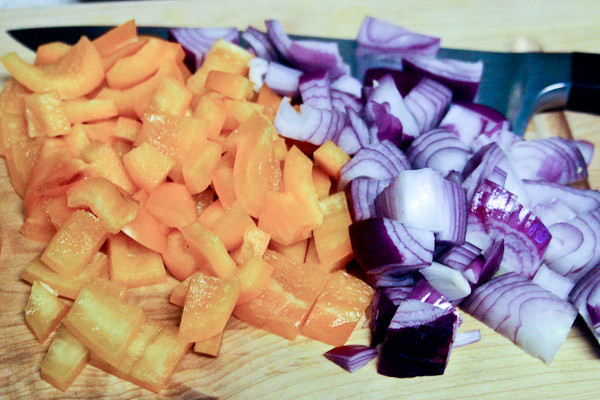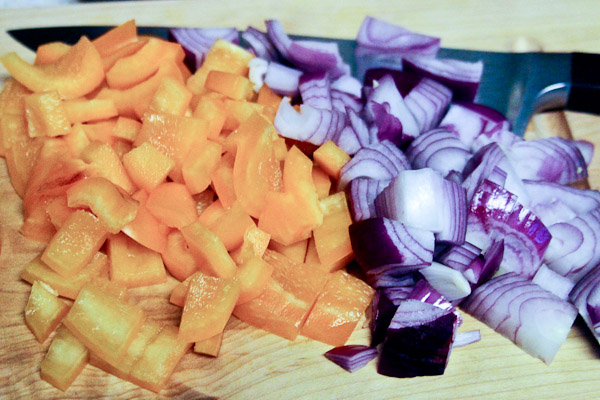 Note: You can replace the chicken with turkey if you prefer. You can even skip the meat altogether and just add extra beans.
Chop up some onion and pepper.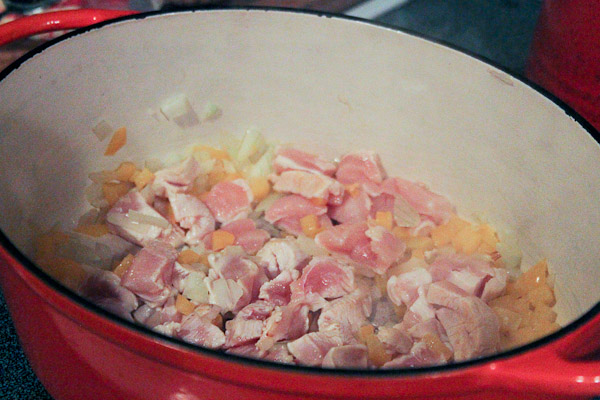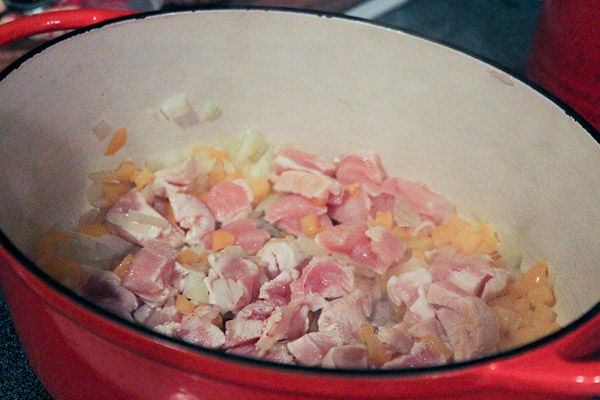 Add it to a saucepan with some chicken that's been cut into bite-size pieces. Cook chicken until done.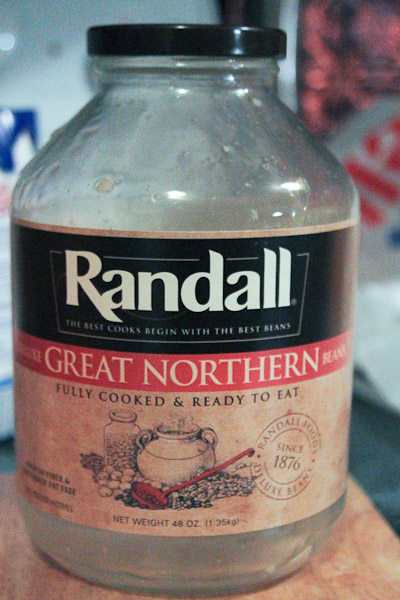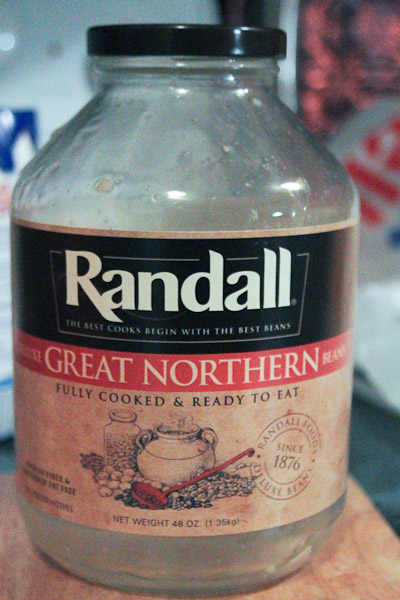 Add a jar of great northern beans, one cup of water or chicken broth and a packet of McCormick White Chicken Chili seasoning. Bring to a boil. Cover. Reduce heat and simmer 10-15 minutes.
Top with cheese, sour cream or Fritos and serve.
WHITE CHICKEN CHILI RECIPE
White Chicken Chili Recipe Ingredients
1 package McCormick White Chicken Chili Seasoning Mix
1 tablespoon oil
1/2 onion, chopped
1/2 pepper, chopped
1 pound chicken, cut into bite-size cubes
2 cups water or chicken broth
1 48 ounce jar of great northern beans
Chili Recipe Directions
1. Heat oil in large stockpot on medium heat. Add onion, pepper, and chicken; cook until meat is no longer pink and vegetables are soft.
2. Add seasoning mix, water or broth, and beans. Bring to a boil. Cover. Reduce heat and simmer 10 minutes or until chicken is cooked through, stirring occasionally.
3. Serve topped with sour cream, cheese or fritos.
Pin to Pinterest: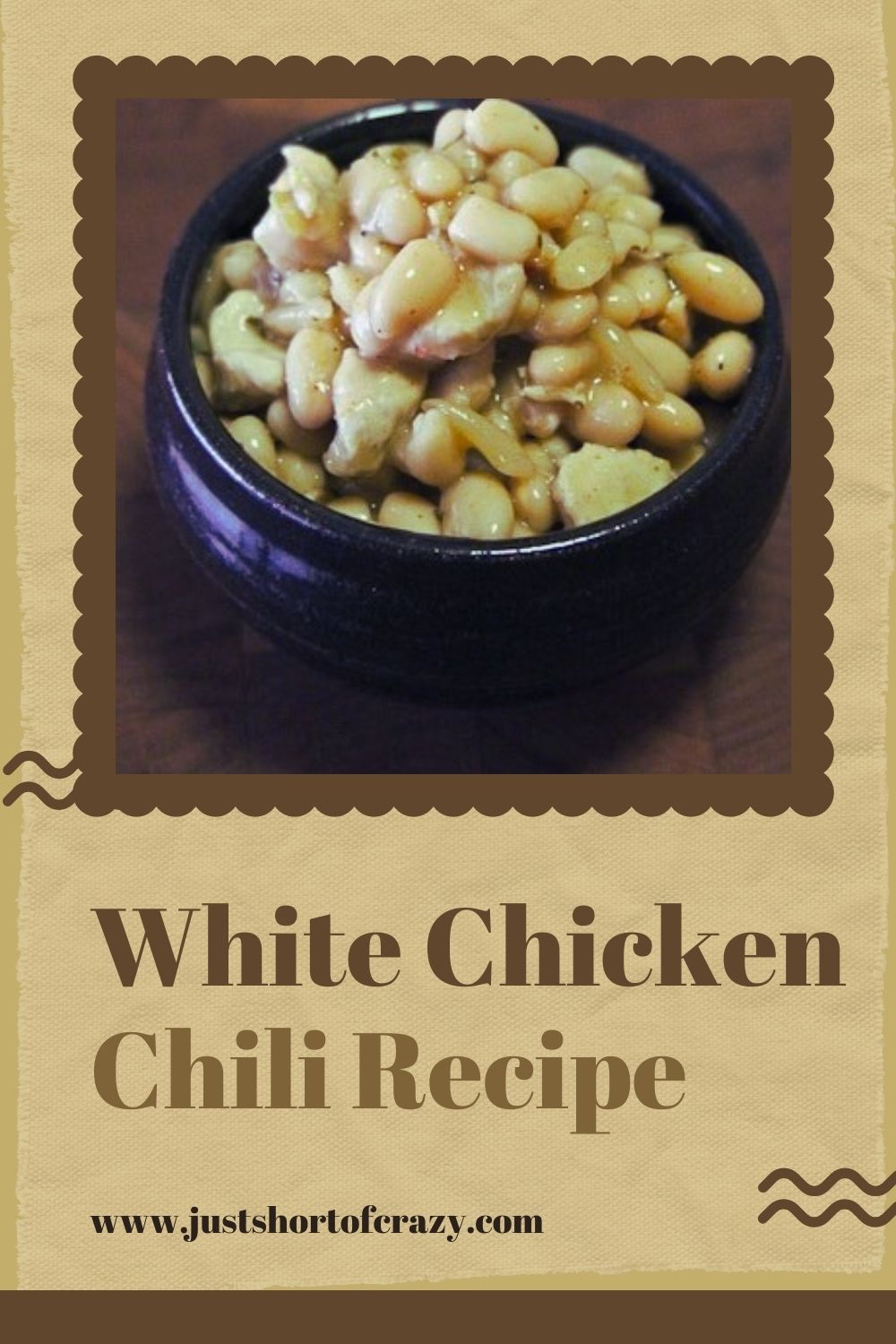 More Soup Recipes To Try: