This Cranberry Whiskey Punch Recipe is ideal for the holiday season but is tasty enough to whip up any time of year.
With a few tasty ingredients, it packs a serious punch of great flavor!
As we head as a family to go to Grandma & Grandpa's for Christmas I'll be making and enjoying this Cranberry Whiskey Punch Recipe with Templeton Rye Whiskey.
***Pin Cranberry Whiskey Punch Recipe To Pinterest***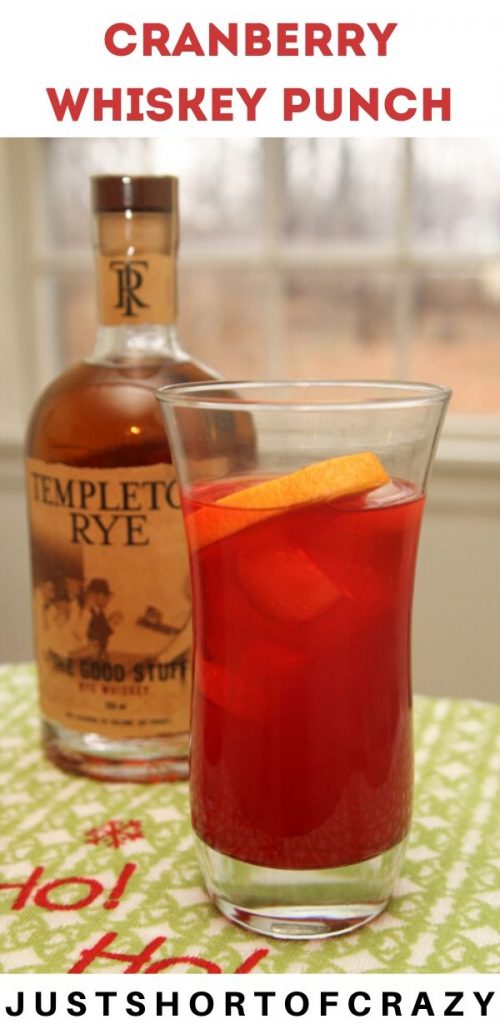 Cranberry Whiskey Punch Recipe
This whiskey punch eases non-whiskey drinkers into acquiring a bit of a whiskey taste.
Personally, I'll take my whiskey on the rocks and be a very happy girl, but I know others aren't quite to that point yet.
This punch is simple enough and only has a handful of ingredients.
Ingredients:
60 ounces Cranberry Juice
2 Liters Sprite
24 Ounces Templeton Rye Whiskey
Orange Slices
Ice Cubes
Directions: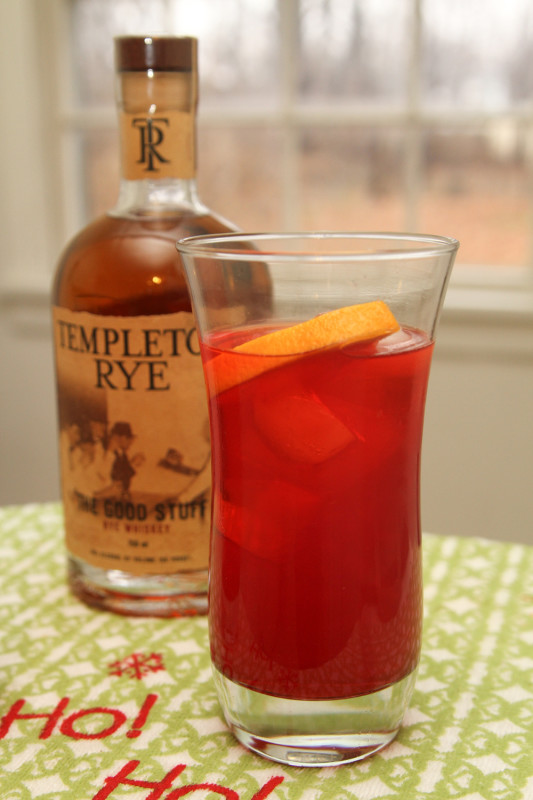 I absolutely adore that Templeton Rye Whiskey is made in Iowa. In case you missed my travel articles about Iowa you can find them here.
I have fallen a bit in love with this flyover state and can't wait to go back and visit again soon. I'll definitely be adding the town of Templeton to my stop so I can take a distillery tour.
Cranberry Whiskey Punch Recipe
60 ounces cranberry juice
2 liters Sprite
24 ounces of Templeton Rye Whiskey
Orange slices
Ice
Mix cranberry juice, Sprite, Templeton Rye Whiskey in a punch bowl. Add ice. Float orange slices on top.
For a bit more flare, you can easily freeze cranberries into your ice cubes. This adds some pops of color while helping keep this whiskey punch cocktail ice cold! I also recommend pre-slicing your oranges and freezing them. Keeping them cold will make this even easier to chill for parties!
Making a whiskey punch recipe was something I knew I would love but wasn't sure if others would enjoy. I was pleasantly surprised with how many of my family absolutely love this recipe and have begun asking me to make it year-round!
More Cocktail Recipes: