This easy bruschetta recipe is so tasty and incredibly easy to make. You can have this made and on the table in about 10 minutes. I know!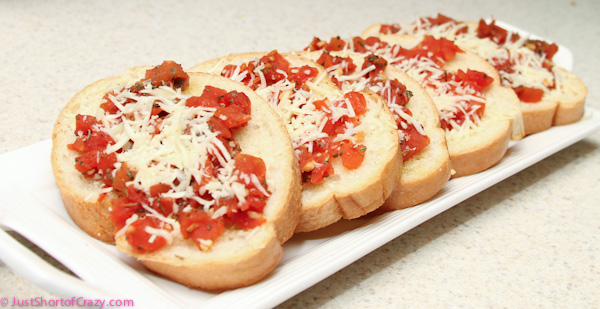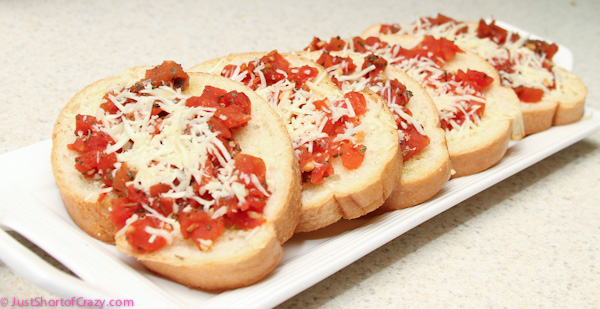 I told you it would be easy. I don't have exact measurements for the ingredients as I tend to just toss items in until it "looks" right 🙂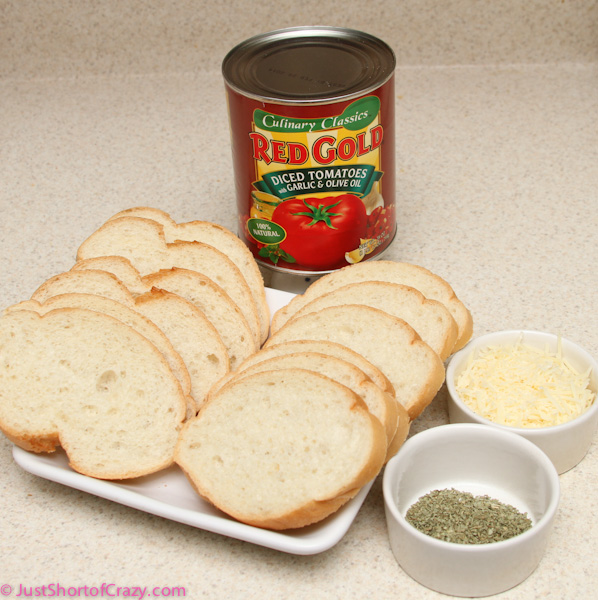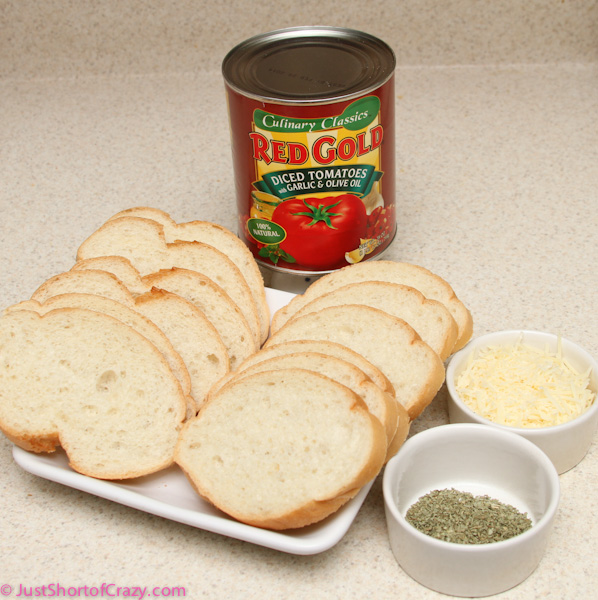 Easy Bruschetta Ingredients
~Red Gold Diced Tomatoes with Garlic & Olive Oil <<<—love
~1-2 cloves of fresh garlic, minced
~French Bread, I buy mine in the deli department already sliced
~Dried Basil (at least 1 tsp)
~Romano Cheese (handful)
~Olive Oil
Directions:
1. Drain all liquid off the tomatoes. Add basil and mix together.
2. Brush each slice of bread with a bit of olive oil and top with a good helping of tomatoes. Pop in the oven at 350 for 5 minutes or until bread is toasty and tomatoes are hot.
3.Remove from oven, top with cheese and return then place back in the oven and heat until cheese is partially melted.
4. That's it. You are done! Now, try to contain yourself and only eat a couple slices. It's so hard to do. The Red Gold tomatoes are just so tasty.
**Note: For an even tastier treat let the tomato mixture marinate for a couple hours in the refrigerator before baking.
Pin To Pinterest!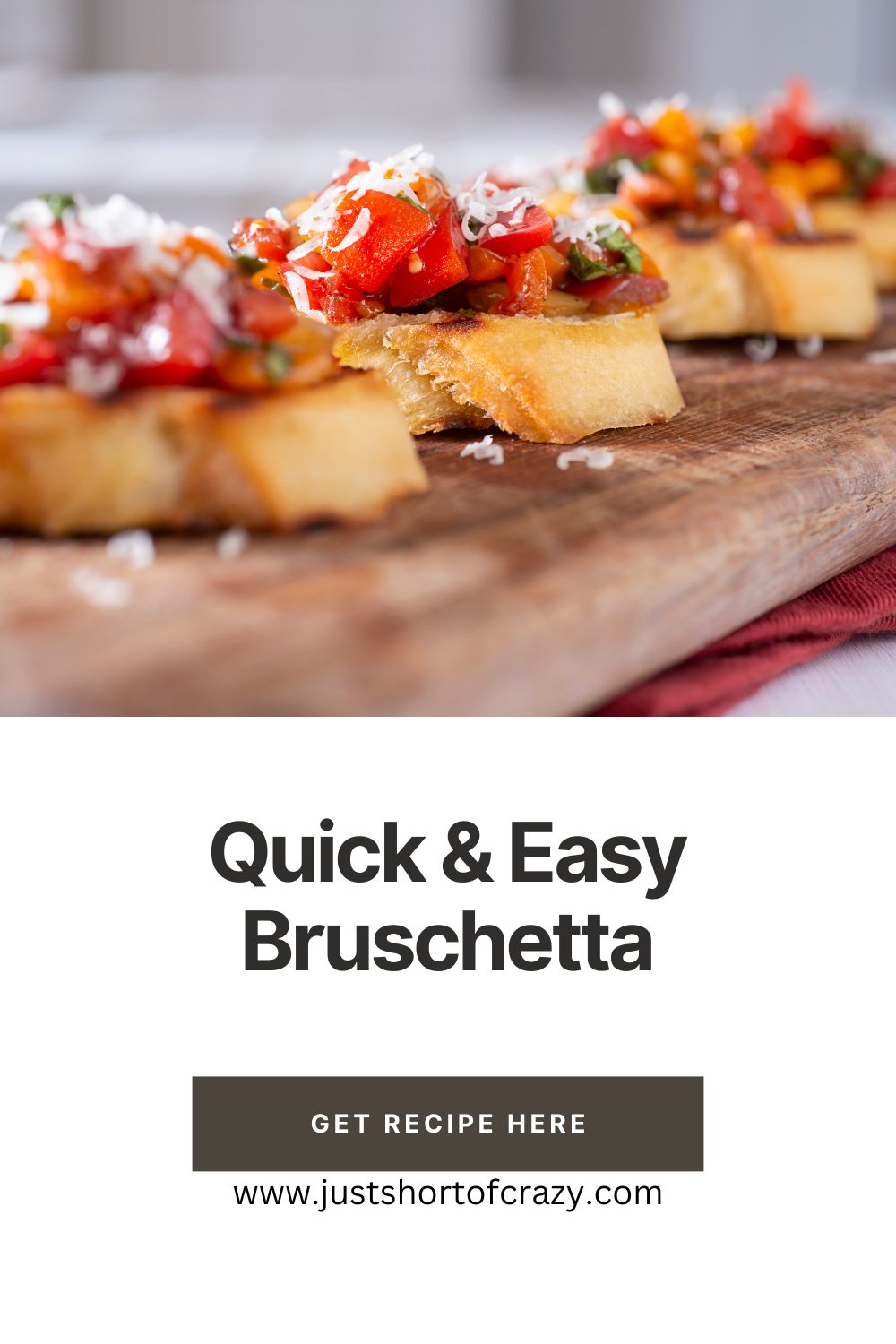 More tasty recipes: