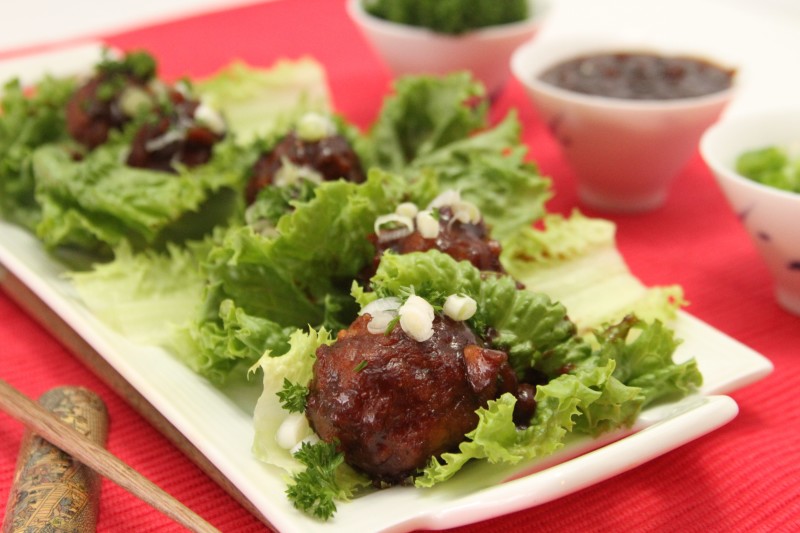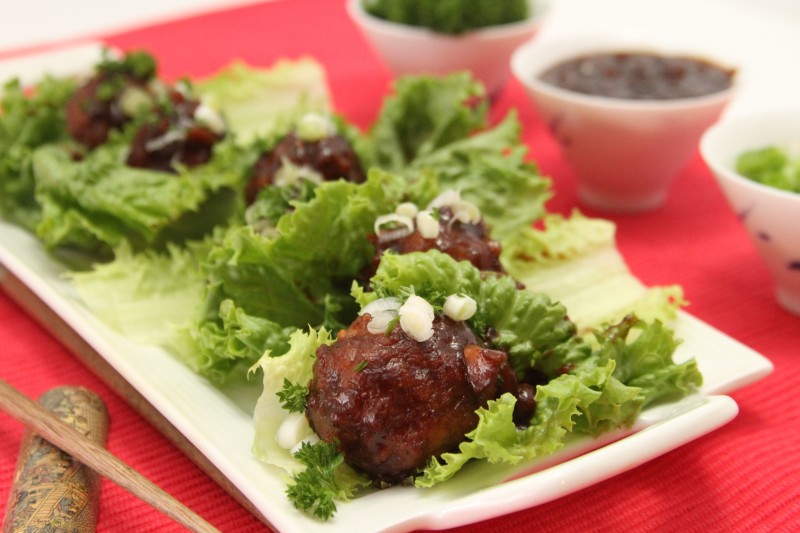 disclaimer: I made a delicious and easy Asian Lettuce Wraps dinner using Johnsonville® Meatballs as part of a sponsored post for Socialstars. #MeatballMasters
I'm a firm believer that family meals should be easy to create, not take a whole lot of time and taste delicious. I don't think that is asking very much. As much as I like to cook I tend to avoid recipes that have a long list of ingredients. I mean, really, who has time to get that done in between everything else life throws at them? One way that I make meal time a little quicker to make is to use Johnsonville® Meatballs. Found in the frozen section at the store, I simply have to heat and add to my recipe. Plus, they taste great. I used them to make Johnsonville® Meaballs Asian Lettuce Wraps that turned out delicious and has become a family favorite.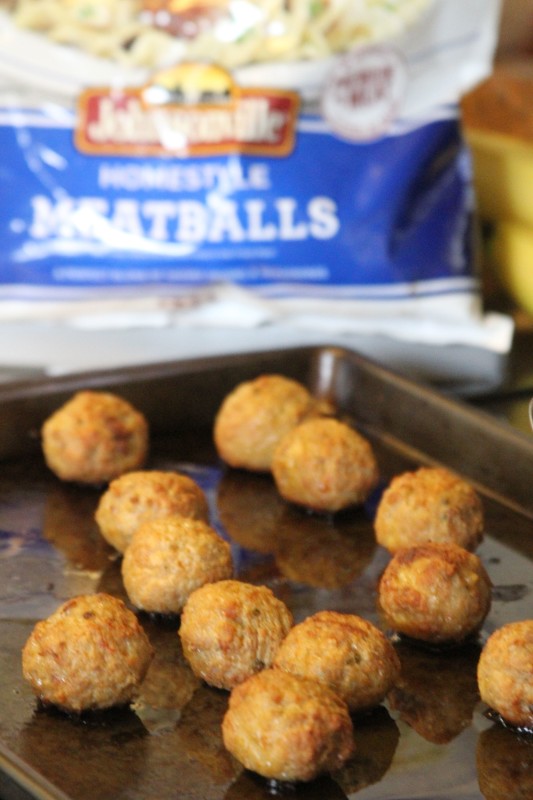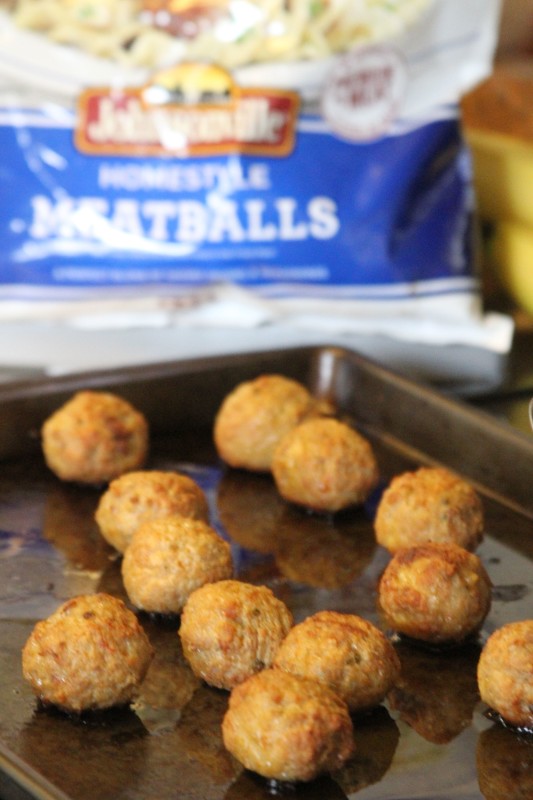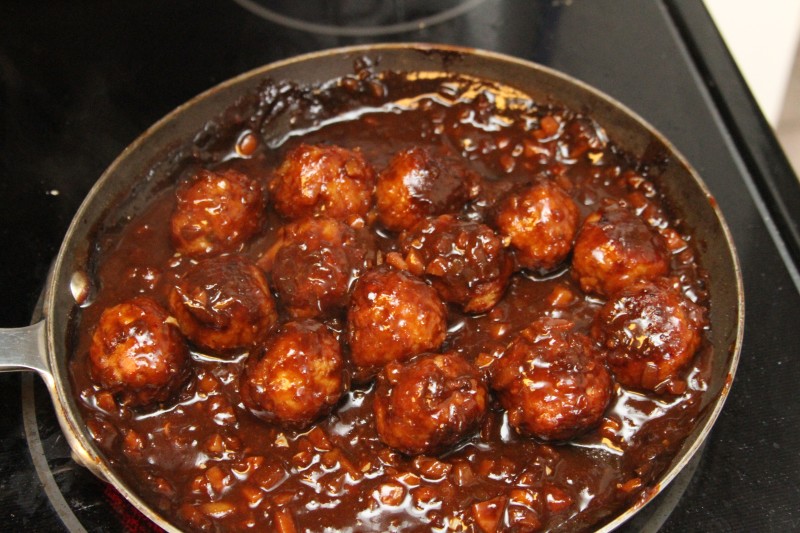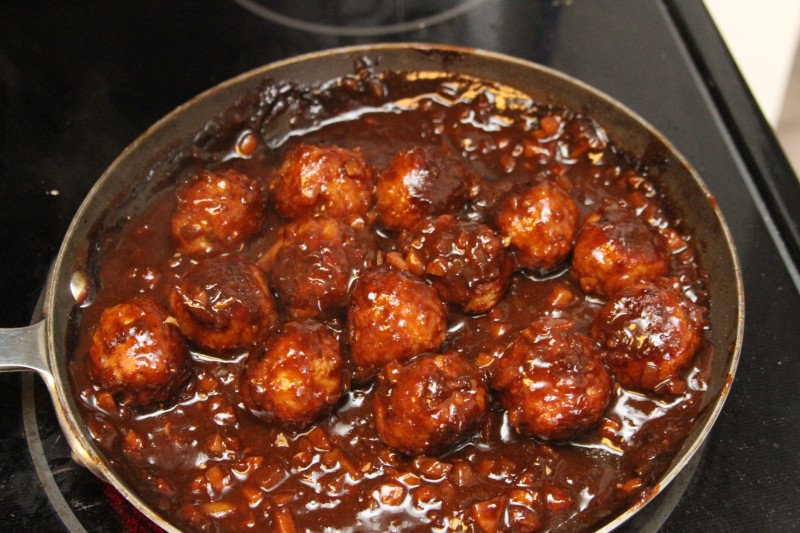 We love eating these wrapped in lettuce versus on bread to help cut calories a bit. The Asian sauce and the meatballs are the perfect taste combination for a delicious meal that is easy to make. In fact, I would guess that most of the ingredients for these Asian Lettuce Wraps will be found in your kitchen.
All the other ingredients can be found at your local grocer. A bit of hoisin sauce, soy sauce, red wine vinegar, and ginger make up the sauce. I add some garlic, onion, water chestnuts, and green onion to add more texture and flavors to the wraps.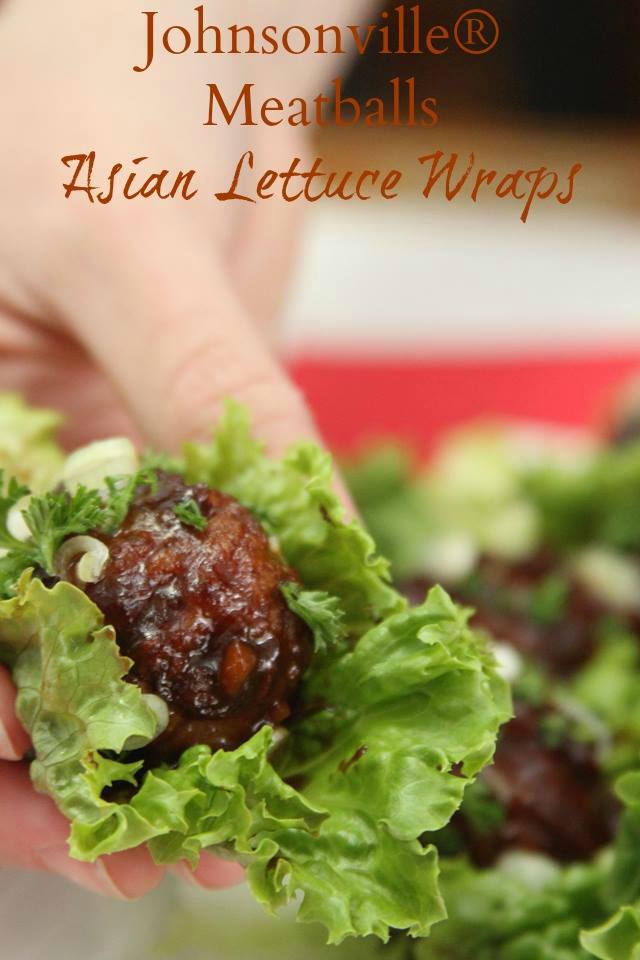 Make extra and wrap up the leftovers for lunch the next day. It reheats well and they taste just as good.  Plus, it's a pefect satisfying and low-carb lunch that is easy to grab and eat with one hand while working at your desk!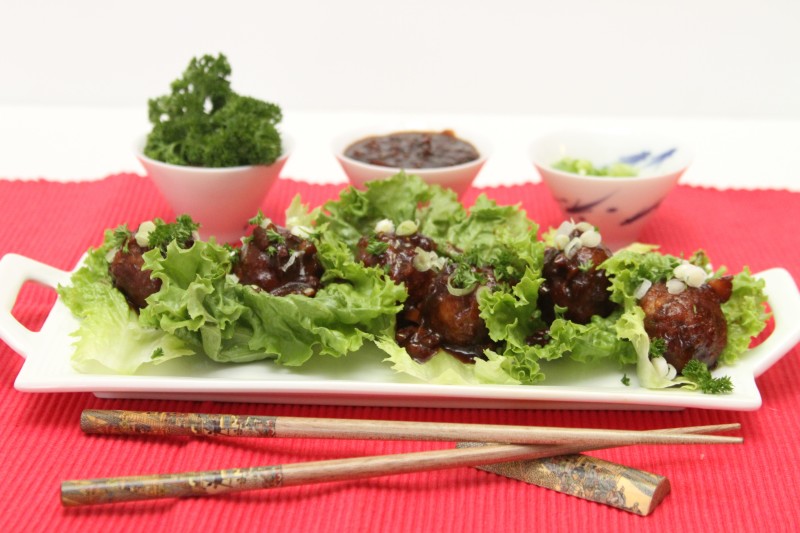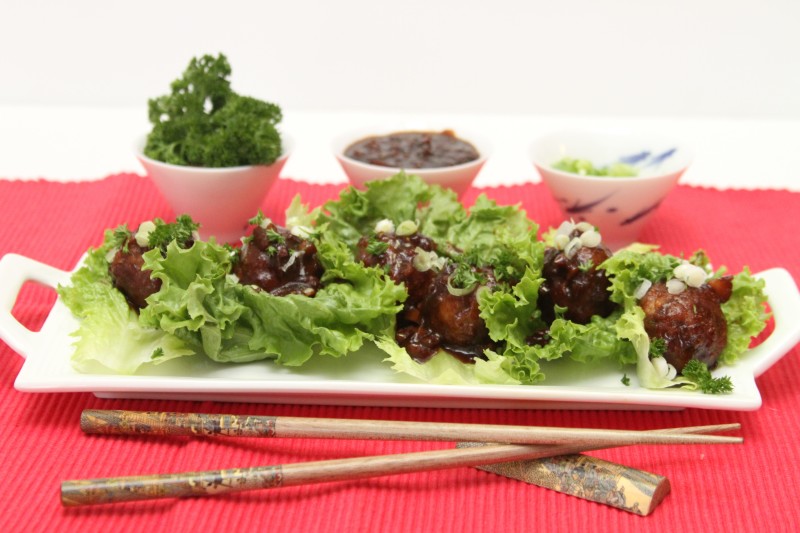 I used a leafy romaine lettuce, but you can use any lettuce that your family prefers. You could also put a small scoop of cooked rice in these Asian lettuce wraps and then top with the meatball and sauce. Have fun and try a variation on this recipe that you know your family will love. Of course, be sure to let me know how you would make this recipe your own in the comments below.
Asian Lettuce Wraps with Johnsonville Meatballs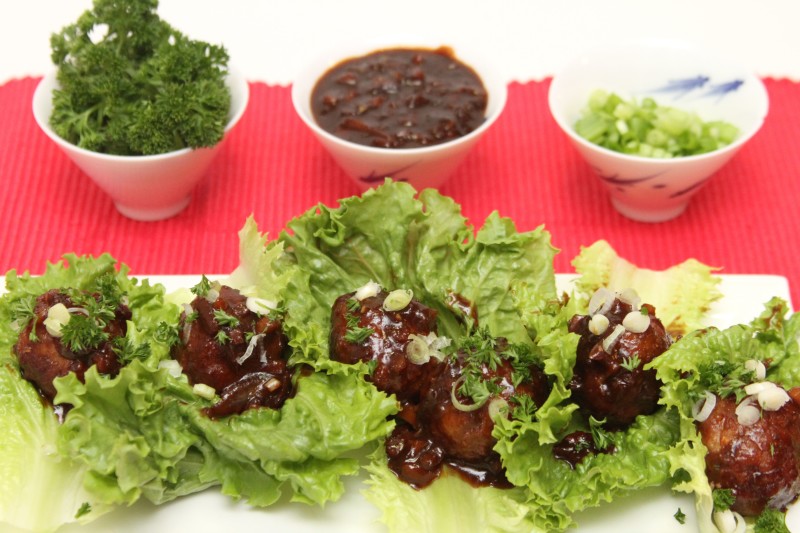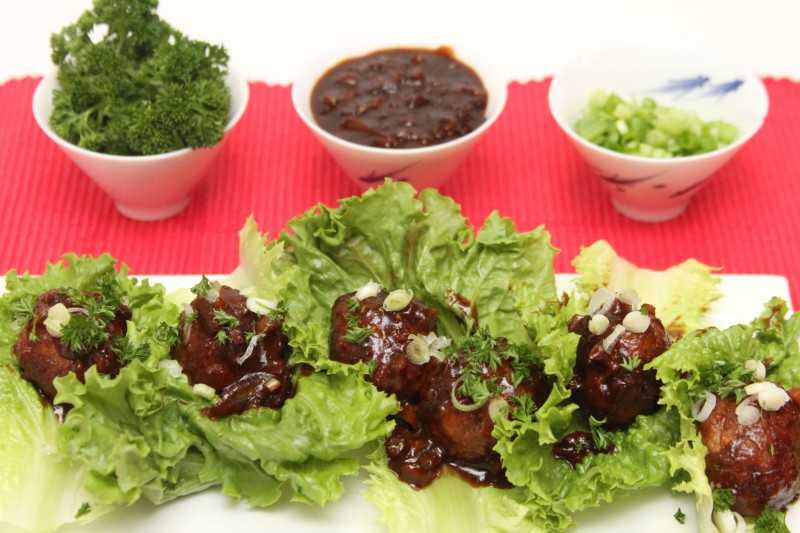 Asian Lettuce Wraps Recipe
1/2 tablespoon butter
1/4 small onion, finely diced
2 garlic cloves, finely chopped
1/4 cup hoisin sauce
2 tablespoons soy sauce
1 tablespoon rice wine vinegar
1/2 tablespoon ground ginger
1 can water chestnuts, drained and roughly chopped
2 green onions, sliced
14 Johnsonville® meatballs, thawed
Lettuce
In a medium skillet melt butter over medium heat, add onion and cook until the onion is translucent, stirring occasionally. Add garlic and cook for an additional minute.
Pour hoisin sauce, soy sauce, rice wine vinegar to the skillet. Add ginger. Mix until all ingredients are combined. Cook for 5 minutes.
Add water chestnuts, green onions and Johnsonville® meatballs to the sauce. Continue cooking over medium heat for 10 minutes or until meatballs are cooked through.
Spoon 1-2 meatballs into lettuce leaf and drizzle with a spoonful of sauce.
What is your favorite way to enjoy Johnsonville® Meatballs?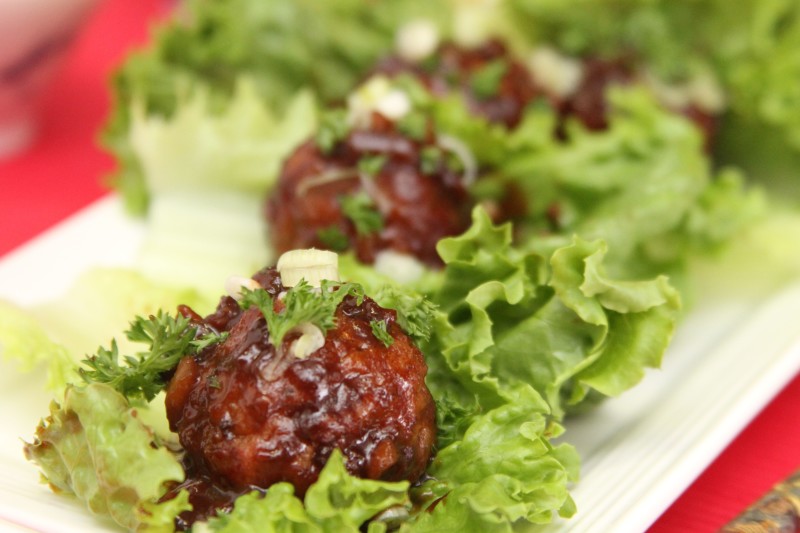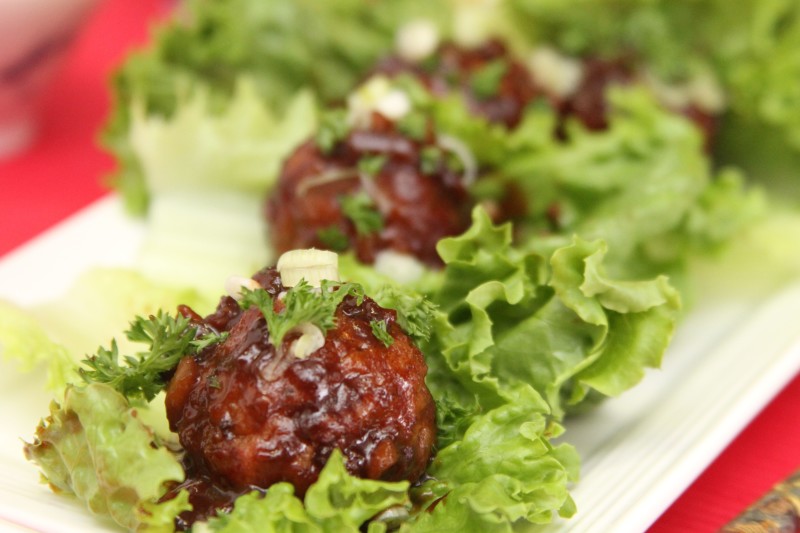 More great recipes: