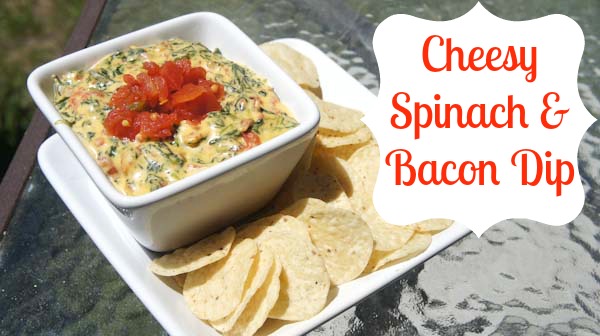 I was at the store the other day buying ingredients to make poutine. I needed Velveeta cheese for that recipe and just happened to glance at the back of one of the Velveeta cheese boxes and there it was….a recipe for Cheesy Spinach & Bacon Dip. There was no going back. I knew I would be making the dip in addition to the poutine.
Oh, how I wish I would have never flipped that Velveeta box over. I'm here to tell you that the cheesy spinach & bacon dip is amazing! It's also a recipe that is easy and quick to make. The most time-consuming part of the entire process is cooking the bacon. I ended up cooking the bacon in the microwave because I was in a hurry and didn't want to mess around with pan frying or baking it. Other than that this recipe requires opening a couple of packages and dumping the ingredients in an oven safe dish.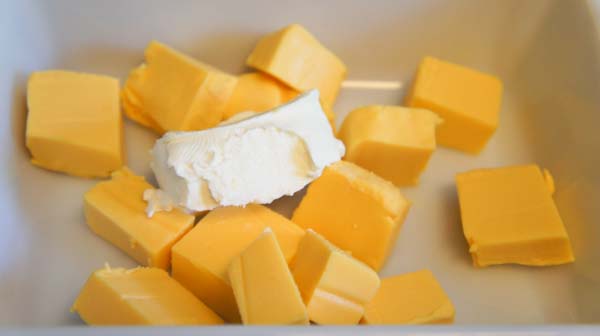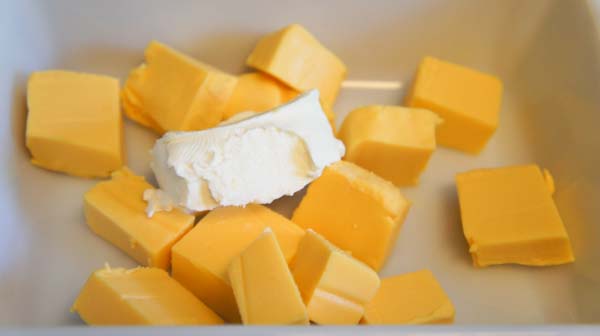 Chop up some Velveeta and place it, along with some cream cheese in an oven safe pan.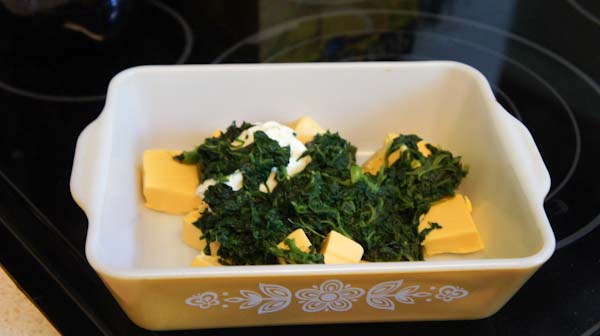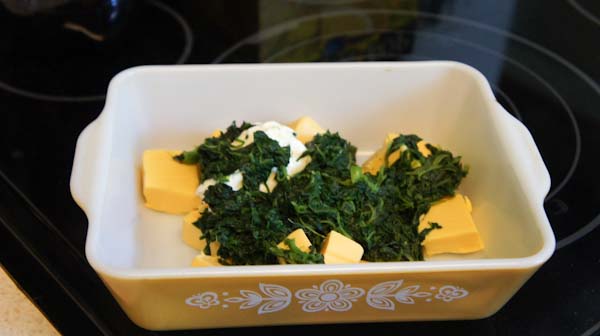 Toss in some thawed, drained spinach.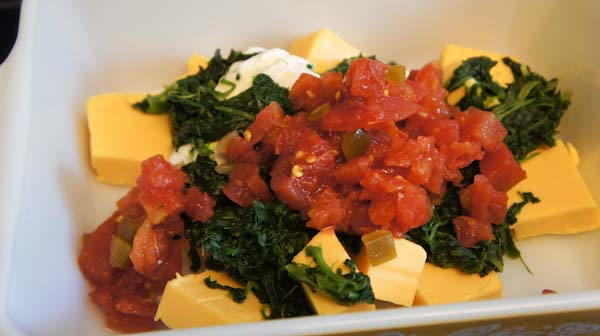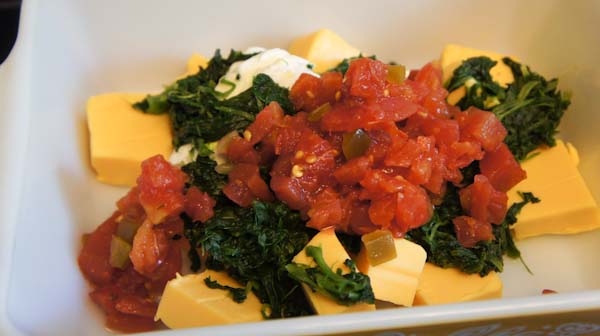 Add a half can of mild Ro*Tel tomatoes.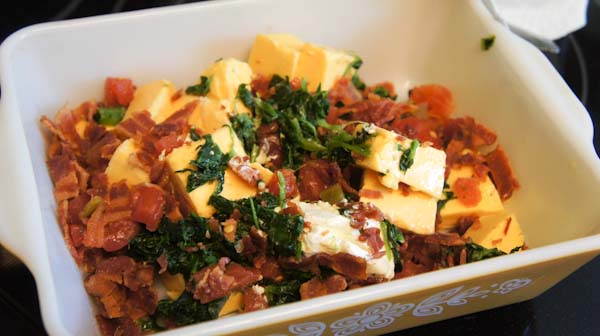 Toss in the crisp crumbled bacon.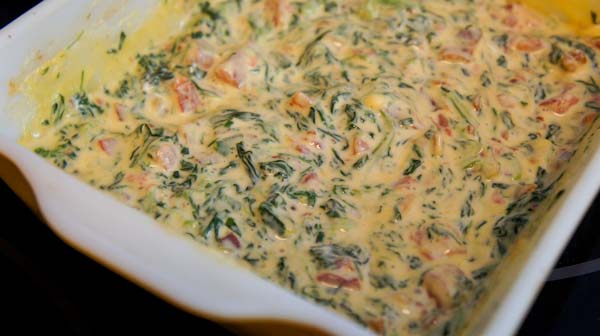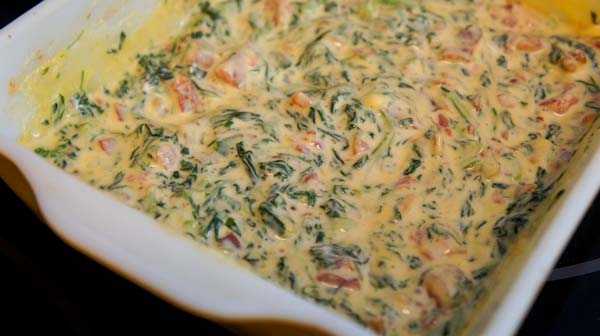 Bake in 350 degree oven for 10-15 minutes or until completely melted and hot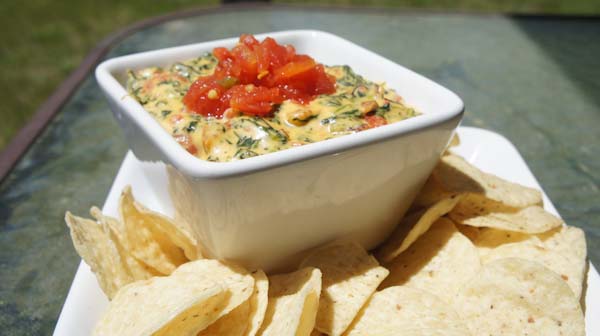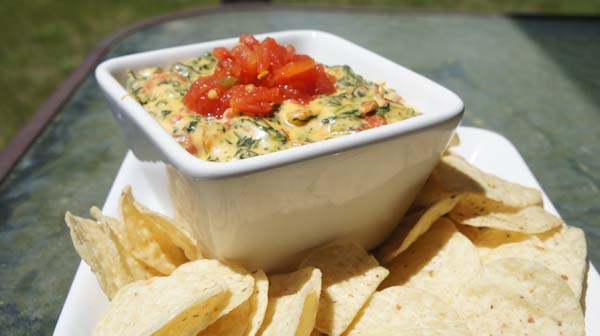 Seve & enjoy!!!
INGREDIENTS
8 ounces Velveeta Cheese
4 ounces cream cheese
6 slices bacon, cooked crisply & crumbled
5 ounces frozen chopped spinach, thawed & drained
1/2 can (10 ounces) of Ro*Tel Diced Tomatoes, mild
DIRECTIONS
Place all ingredients into an oven safe dish. Bake in 350 degree oven for 10-15 minutes or until all cheese is melted. Remove from oven, mix well. Serve with tortilla chips. Enjoy!