I don't know about you guys but Hocus Pocus is one of my favorite Halloween movies, I watch it every year! I was asked to review The Unofficial Hocus Pocus cookbook for Kids and guys, its absolutely adorable.
Packed with delicious recipes that are perfect for everyone from the youngest to adults of all ages.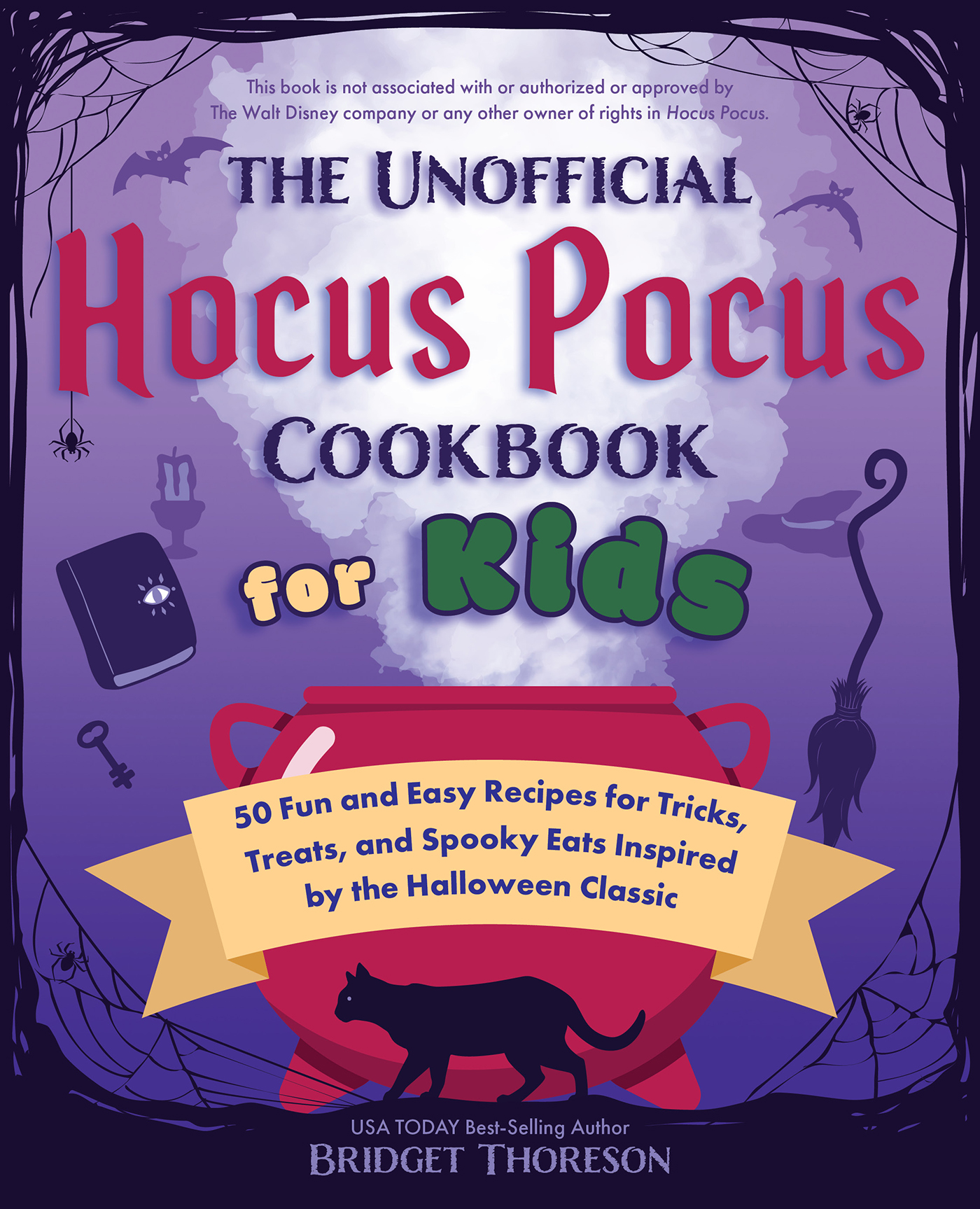 The Unofficial Hocus Pocus Cookbook for Kids Review & Witch Fuel Popcorn Recipe
Come little children (and their grown ups), we'll take thee away to a land of kitchen enchantment!
Join the Sanderson Sisters in your own "torture chamber" and whip up some spellbinding treats in this first-ever Hocus Pocus cookbook designed for kid chefs.
Craft some fun kitchen magic just in time for Halloween with more than 50 recipes inspired by the two movies.
These kid friendly ingredients and easy-to-follow instructions are perfect for All Hallow's Eve, Salem Scare Fest, or any time of year.
Perfect for children of all ages and '90s kids who now have children, nieces, and nephews of their own, these nostalgic recipes are so delectable that there will be no crumbs left behind.
So store away those brooms and robot vacuums, unless of course it's time to fly!
To say we absolutely love this book is an understatement. We are really enjoying the recipes in the Hocus Pocus book and think you will as well.
We're sharing two of our favorite recipes from the book; Witch Fuel Popcorn and Harvest Festival Pizza. These are the perfect snack to enjoy while watching the movie.

Witch Fuel Popcorn Recipe
Excerpted from The Unofficial Hocus Pocus Cookbook for Kids by Bridget Thoreson. Copyright © 2023 Ulysses Press. Reprinted with permission from Ulysses Press. New York, NY. All rights reserved.
The quest for eternal youth and beauty can really take a toll. How can one be expected to stay up all night chasing brats around Salem when you haven't done a lick of cardio in more than 300 years?
If you find yourself in need of a snack, grab a bit of this Witch Fuel. The popcorn and nuts will give you the protein and carbs you need, and the dark chocolate will give you a zip of caffeine, making this the perfect snack for a witch on the go.
Serves: 12
Prep Time: 2 minutes
Cook Time: 10 minutes
Witch Fuel Popcorn Ingredients
2 tablespoons vegetable oil
About 1 cup unpopped popcorn kernels (enough to make 7 quarts popcorn)
Salt, to taste
1 cup salted roasted cashews
1½ cups craisins (dried cranberries)
1 cup dark chocolate chips
Witch Fuel Popcorn Directions
1. Heat the vegetable oil in a large wok or saucepan over medium heat.
2. While the oil is heating, place 3 unpopped kernels of corn in the pot and cover with a lid.
3. When the kernels pop, add the rest of the popcorn kernels, place the lid back on top, and remove from the heat.
4. Holding the lid tight, gently shake the pot for about 30 seconds.
5. When the kernels start to pop, return the pot to the stove over medium heat.
6. As the kernels continue to pop, lift the pot [occasionally?] and gently shake it to keep kernels from remaining stationary on the bottom and burning.
7. When you hear fewer than three pops per second, turn off the heat, remove the pan from the stove, and keep shaking until the popping stops completely.
8. Quickly pour the popped kernels into a large bowl and salt to taste.
9. Add the almonds, cashews, craisins, and dark chocolate and stir to mix well.
More Halloween Recipes:
Make These Easy Monster Balls Halloween Treats For Your Next Party
Pin Hocus Pocus Witch Fuel Popcorn Recipe To Pinterest