I am a big fan of these easy to make, yet delicious, fig appetizers. I figure life is already busy enough, I don't need to spend more time in the kitchen than absolutely necessary.
Luckily, Bays English Muffins is helping me out this year by sponsoring this post and asking me to create a fun, yet easy, recipe.
Usually, English muffins are considered a breakfast food but I'm busting that theory and taking Bays to my next tailgate or holiday party with these two great recipes: fig, bacon and goat cheese appetizers and a stunning, anyone can make it, antipasti board.
Make one or make them both and wow your family and friends.
Need more appetizer ideas? Check out my list of 60+ ideas for party appetizers
Pin these Fig Appetizers to Pinterest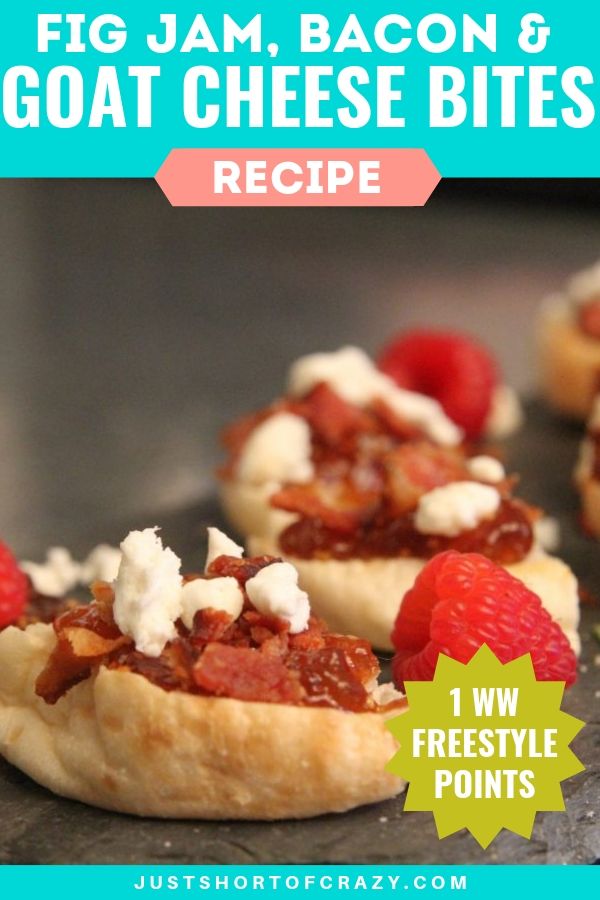 Note: Weight Watchers Friends—these are ONE POINT per triangle!!!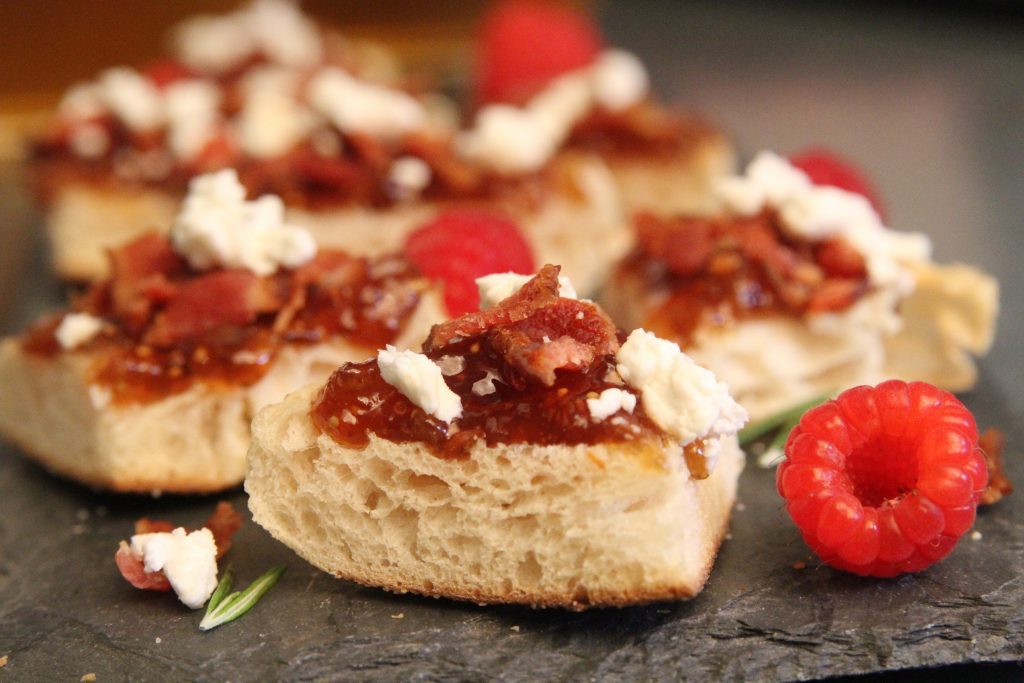 We've used Bays English muffins for so many things besides breakfast food.
Here are a few of our quick and easy snacks:
Toast English muffin, spread with homemade apple butter and top with aged white cheddar cheese

Tear English muffin into small pieces, season and toast them for a tasty salad crouton or crunchy snack

Cut English muffin into strips, top with mozzarella cheese, bake until cheese melts. Serve with pizza sauce for an easy pizza dipper snack.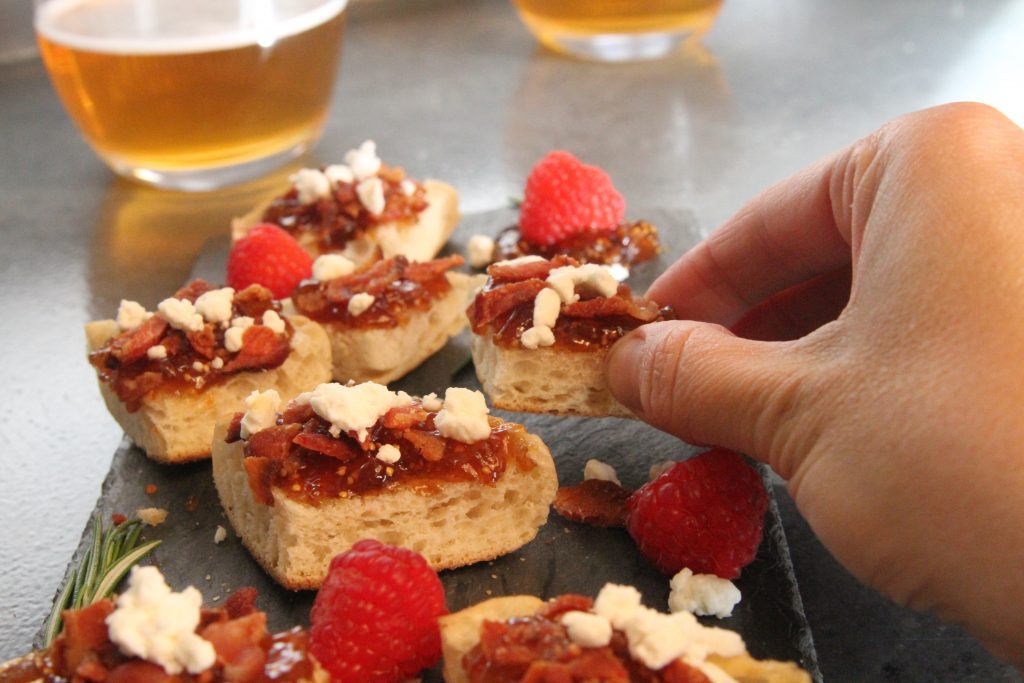 But, more importantly, Bays English Muffins makes great holiday appetizers!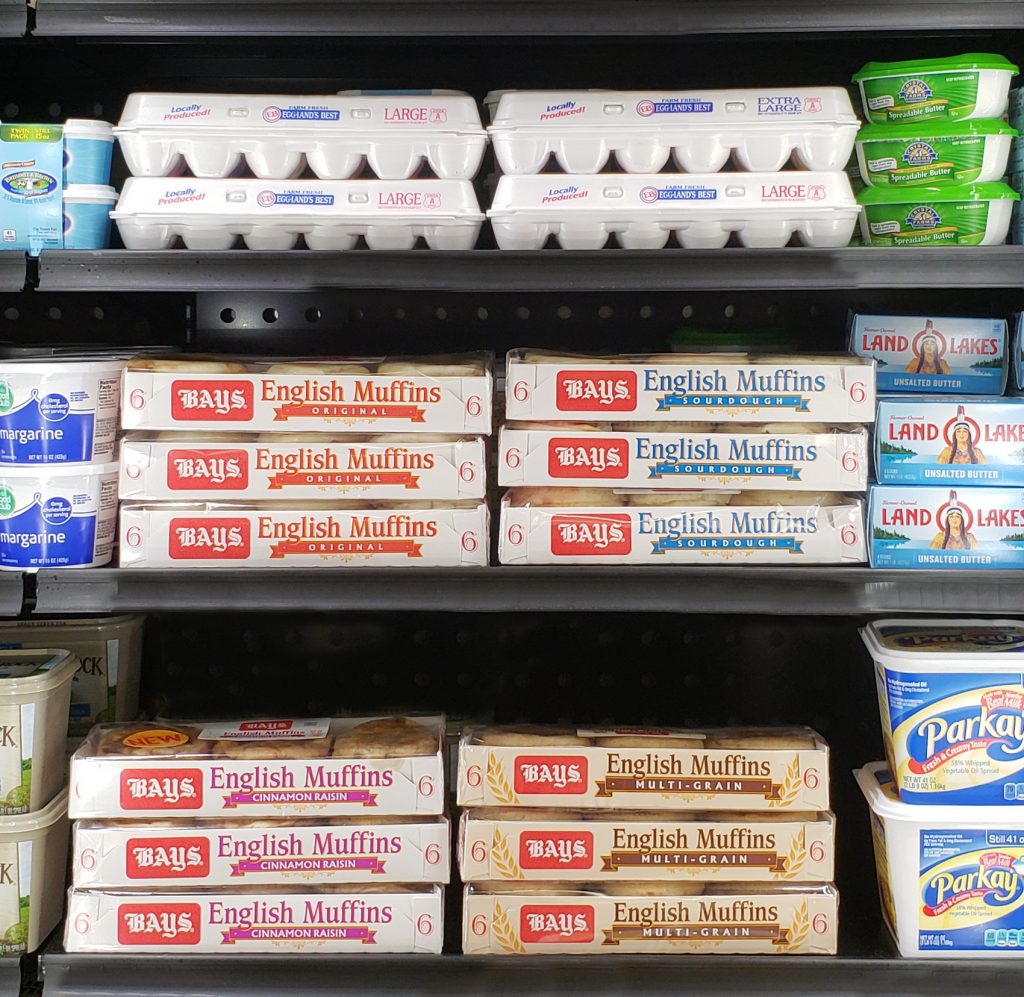 First, swing by the store and pick up what you need (see ingredient list below).
You'll find Bays English Muffins in the dairy case where they are chilled for freshness.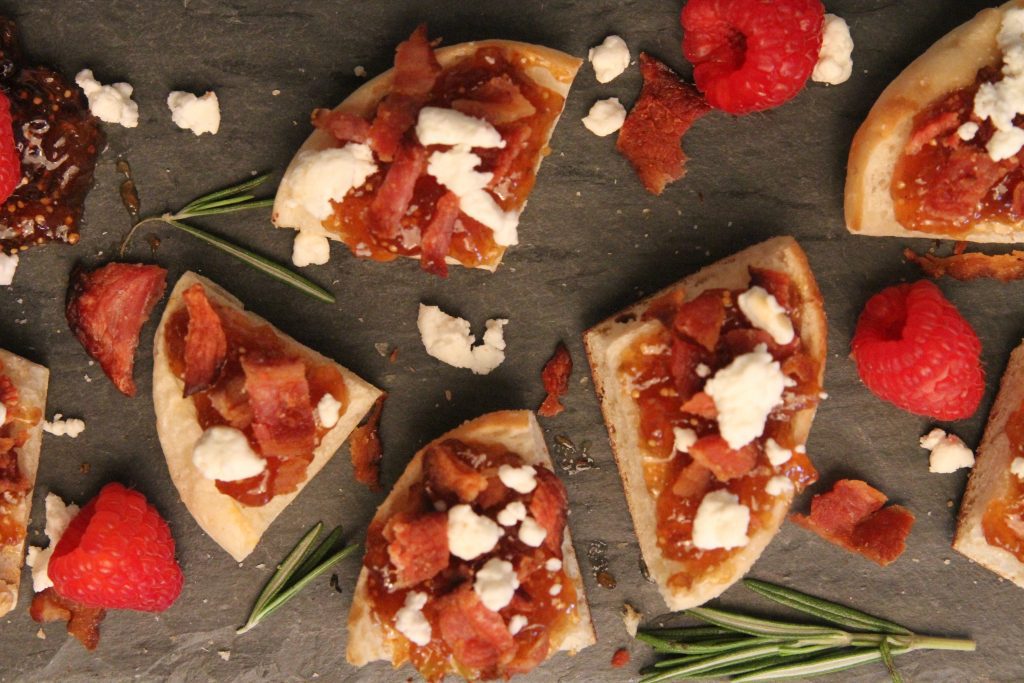 That is one of the things that we absolutely love about Bays. Their English muffins are always so soft, fresh and taste like they are right out of the oven.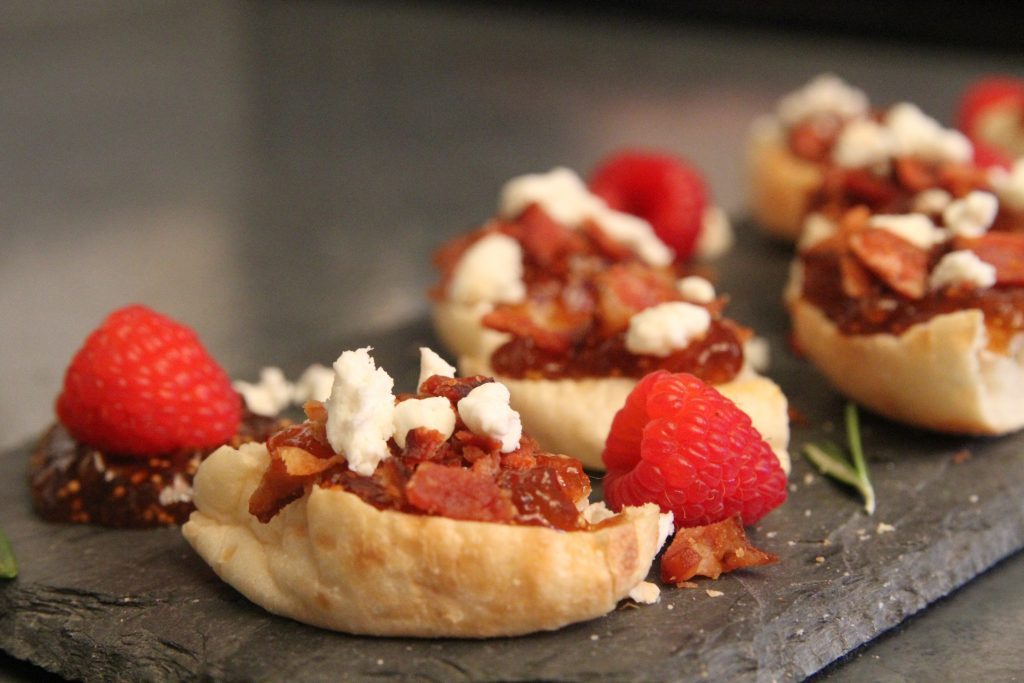 Fig Appetizers with Bacon and Goat Cheese Ingredients
3-4 tablespoons fig jam

5 slices center-cut bacon, cooked crisp and crumbled

⅛ cup crumbled goat cheese

1 Bays English muffins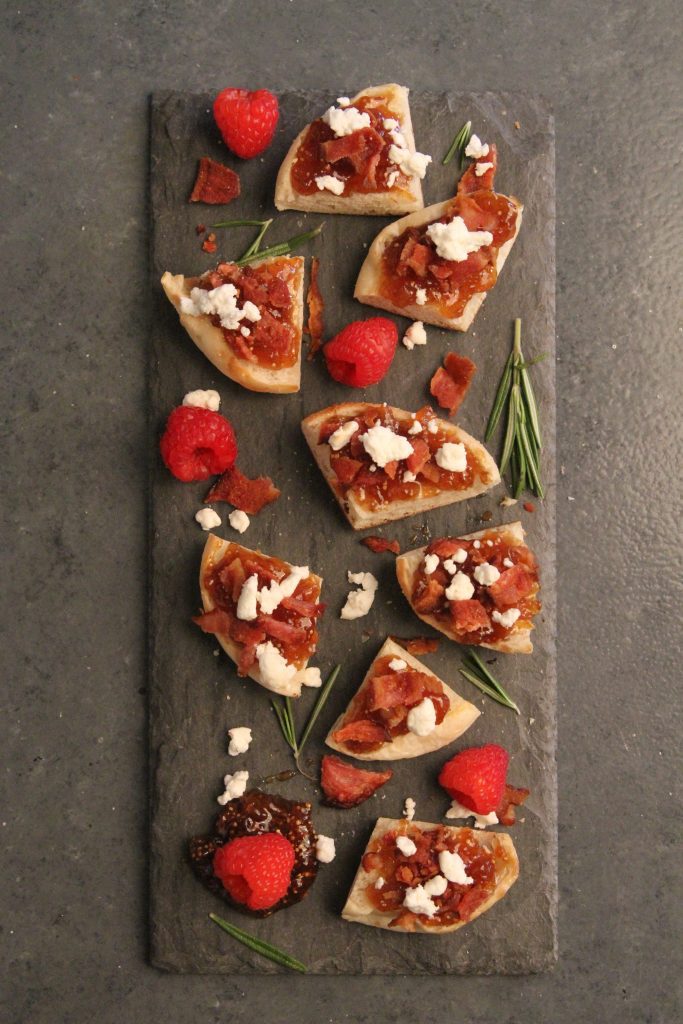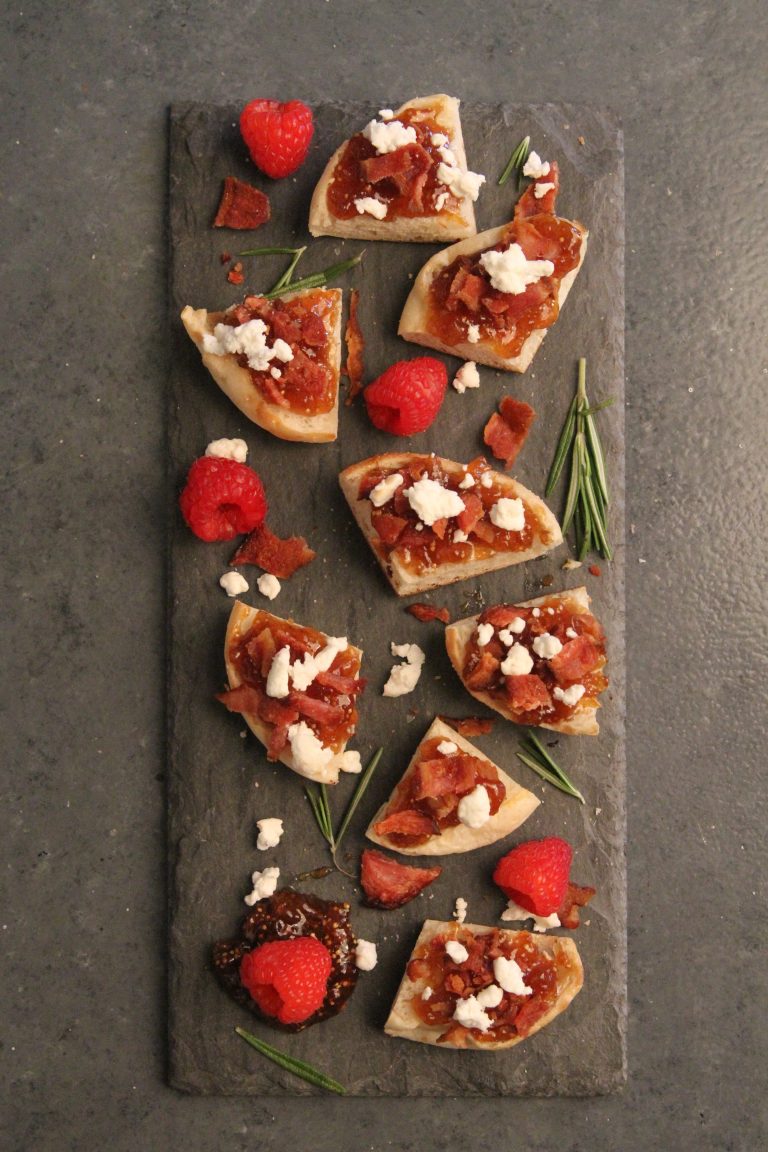 Fig Appetizers with Bacon and Goat Cheese Directions
Pop the Bays English Muffin into the toaster, toast until slightly crispy

Remove from toaster, cut each half into quarters so you have 8 little triangles.

Top each triangle with a smear of fig jam, a pinch or two of crumbled bacon and goat cheese.

Serves 2-4.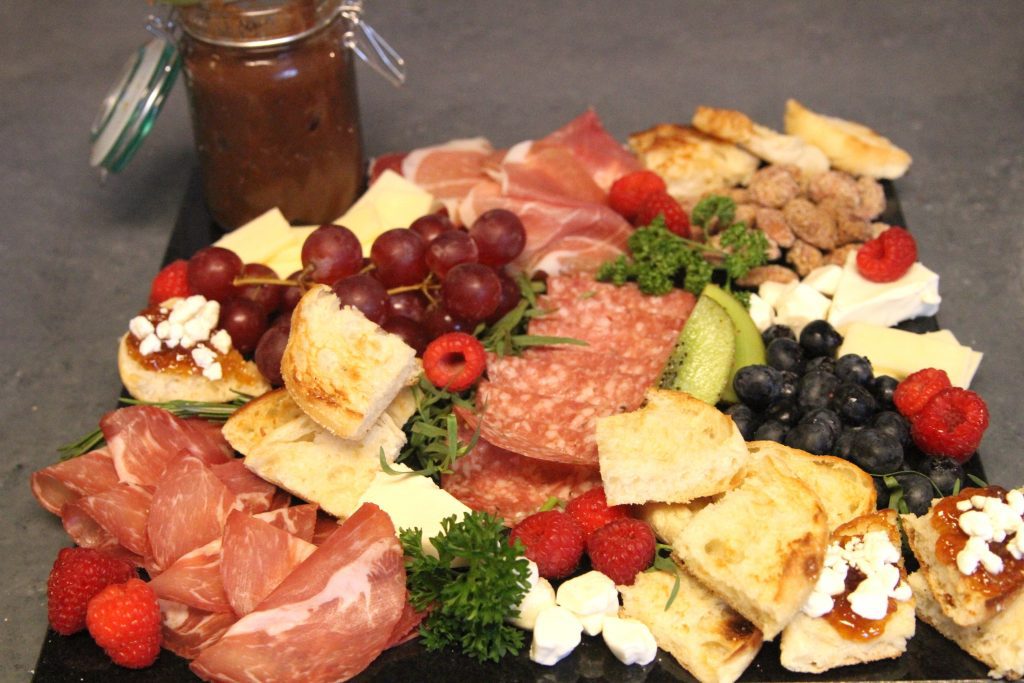 Now, if you're crunched for time you can whip these bites up in a few minutes and be on your way out the door.
How To Create a Jaw-Dropping Antipasti Bites Board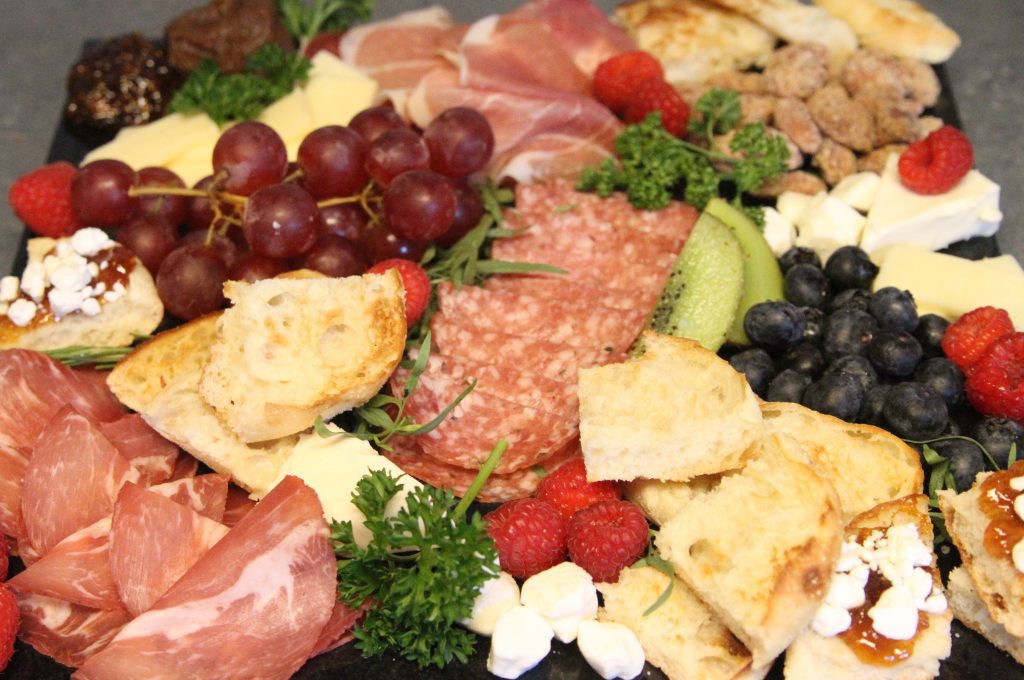 Antipasti Bites Board Ingredients
2-3 Bays English Muffins, toasted, cut into quarters

Fruit: grapes, raspberries, blueberries, kiwi

Cheese selection: mini mozzarella balls, mini Brie wedges, aged white cheddar

Lavender flavored almonds

Fig jam, bacon, and goat cheese bites

Selection of salamis and prosciutto

Apple butter and fig jam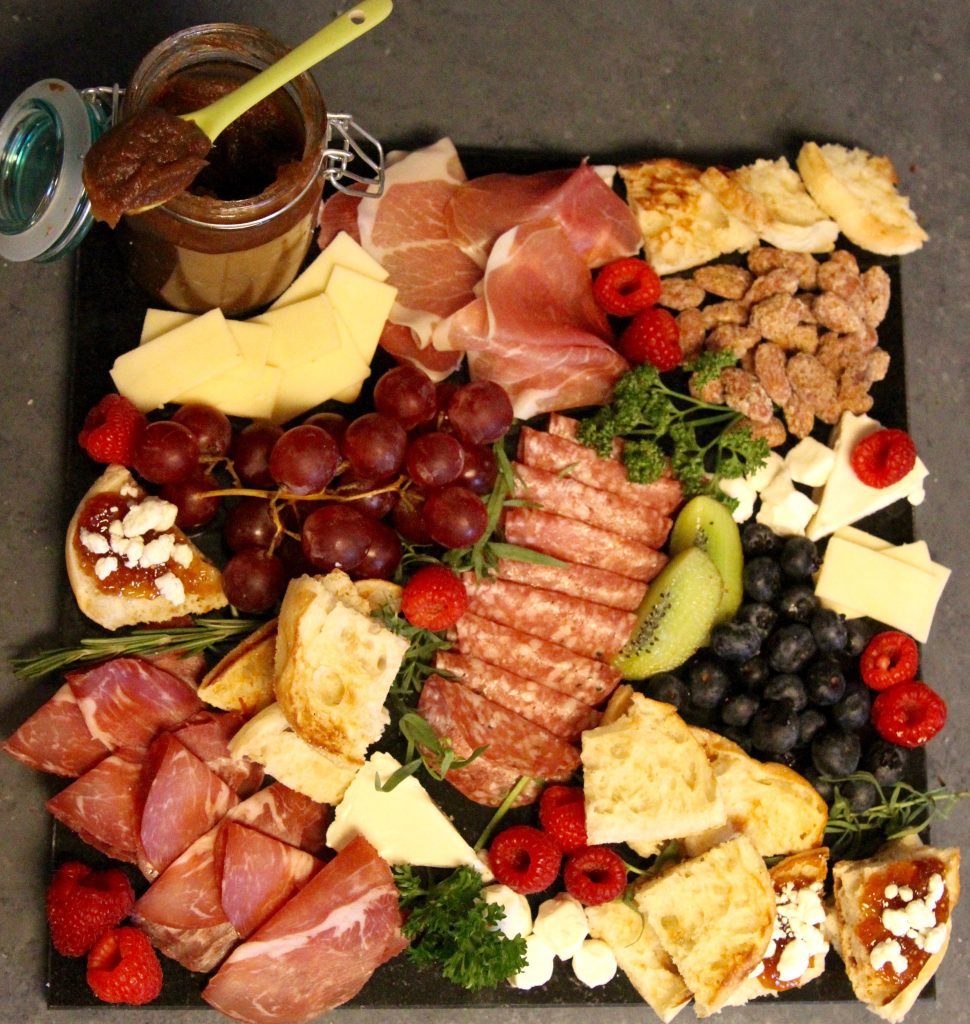 Antipasti Bites Board Directions
Arrange ingredients on a marble or wood platter of choice. Add parsley and fresh herbs as desired.

Serves 6-8
Be sure to follow Bays English Muffins on Facebook for more delicious and easy recipes.
More Fig Appetizers You'll Want To Make
Must-Have Antipasti Bites Board Resources
Pin Antipasti Bites Board Styling to Pinterest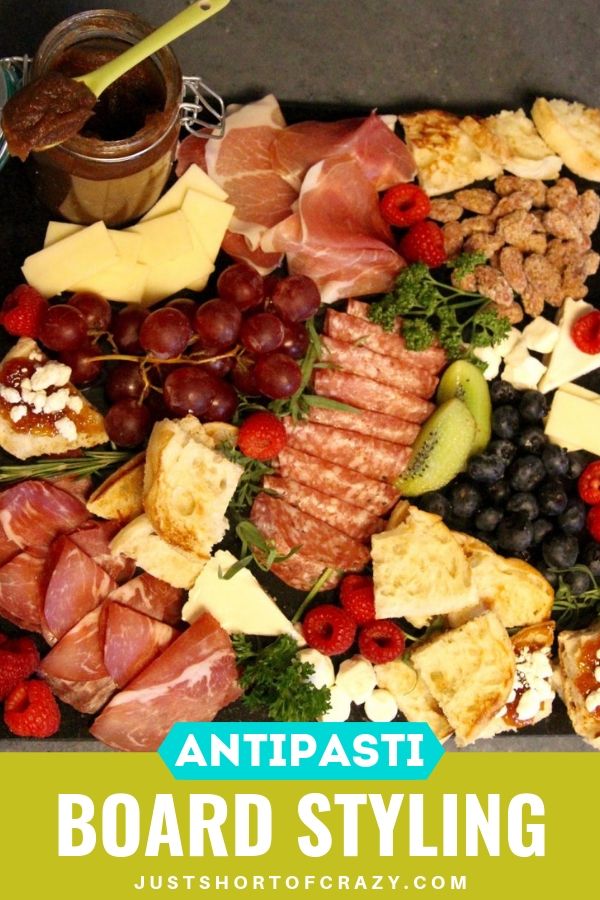 Weight Watchers Tips
It's important to calculate WW points correctly and to see where the points are coming from so you can customize a recipe to fit your needs.
You could reduce the number of points by not using the English muffin and then cooking the bacon until very crisp and topping the bacon with jam and cheese.
This, in turn, would create a very low point treat of 3 points per two slices of bacon or 1 point for one.
That's one of the things I love about the Weight Watchers freestyle program. It lets you customize recipes to fit your life and pretty much nothing is off-limits. You just have to be willing to stay within your points.
So a splurge on one item just requires you to make different choices for the rest of the day.
I really like how that fits with my everyday life, especially with all the travel I do.
How I calculated the WW points: