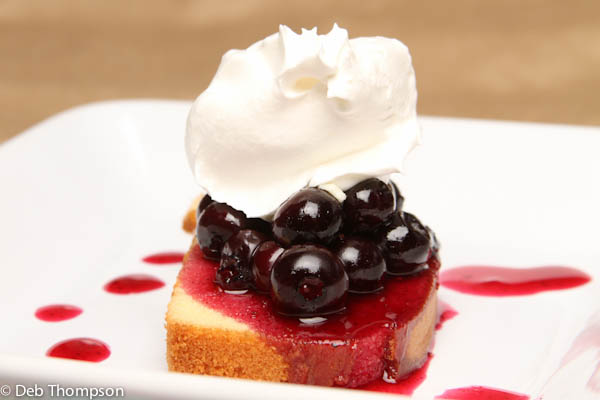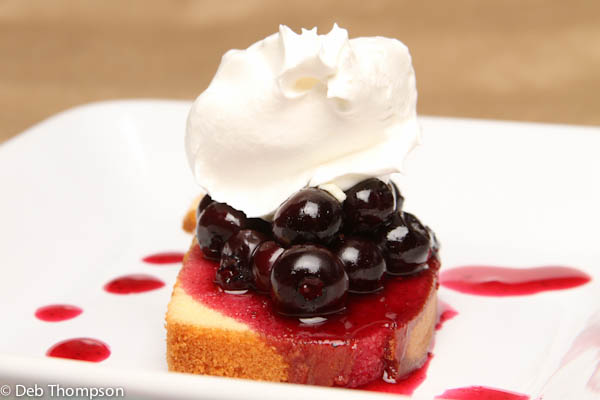 I've been finding the best ideas for easy summer recipes. I found a recipe for blueberry compote in Grace's Sweet Life cookbook and thought it would tast perfect over pound cake and topped with whipped cream and, boy oh boy, was I right.
Are you ready for another easy recipe? Seriously, this takes just a couple minutes. Compote recipe is slightly adjusted from the book.
INGREDIENTS
1/4 cup orange juice
3 tablespoons sugar
1 vanilla bean, split and seeded
2 cups fresh blueberries
3/4 teaspoon of cornstarch (next time I make this I will use 1 teaspoon to see if the compote ends up a bit thicker)
1 tablespoon water
1 teaspoon lemon juice
Pound cake
Cool whip
DIRECTIONS
1. Combine orange juice, sugar, vanilla bean and seeds, and 1 cup of blueberries in a small pan. Place pan on low heat and cook until the berries are tender.
2. In a small bowl combine cornstarch and water and add to blueberry mixture. Mix well to combine and continue cooking over low heat until the sauce is slightly thickened. Approximately 2-3 minutes.
3. Add the remaining 1 cup of blueberries and lemon juice, cook for another minute.
4. Remove from heat and discard vanilla bean. Let it cool completely.
5. To assemble: 1 slice of pound cake, place a generous portion of berries on cake and then top with cool whip.
Enjoy!