I've been hibernating inside ever since I returned from California. It's way too cold for me to want to go out and play. However, I did venture out to the grocery store. While I was there I picked up a bag of lemons to make mini lemon cheesecakes.
Lemons always make me think of Spring and Summer and I knew they would be just the thing to brighten my kitchen and make some lovely treats.
Besides my little foray to the grocery store Em & I have been tucked inside working on craft projects, watching movies, cooking and baking.
Since I bought the bag of lemons I have been baking up lemony delicious treats and drinking a fair amount of lemon water.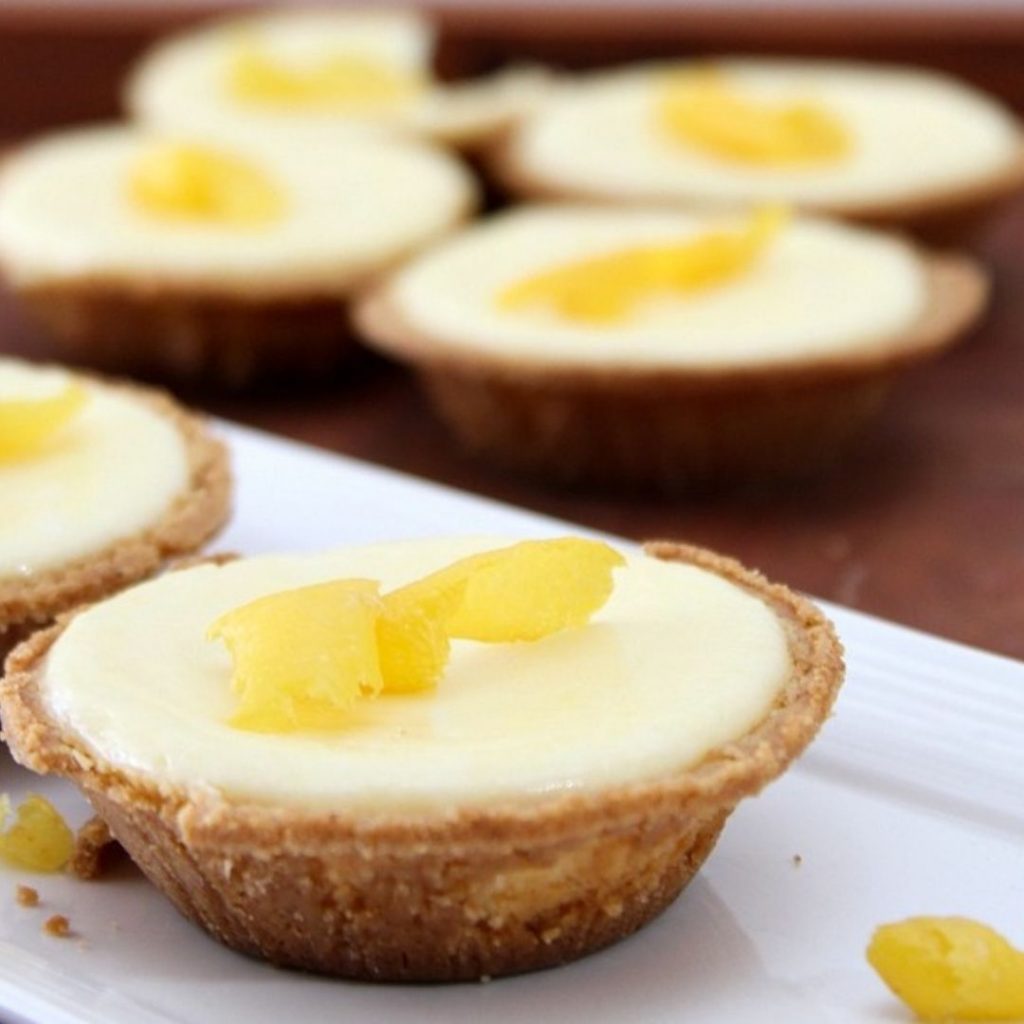 I, surprisingly, had ingredients on hand to whip up these tasty mini lemon cheesecakes the other day.
So simple to make and done in a short amount of time.
You can make your own graham cracker crust which is fairly simple. You could also use gingersnap cookies if that is what you have in the house. That's the great thing about this recipe. It's pretty forgiving and flexible.
These are perfect to serve at a girlfriend brunch or dessert for your family. Pair with a bold cup of coffee and an herbal cup of tea.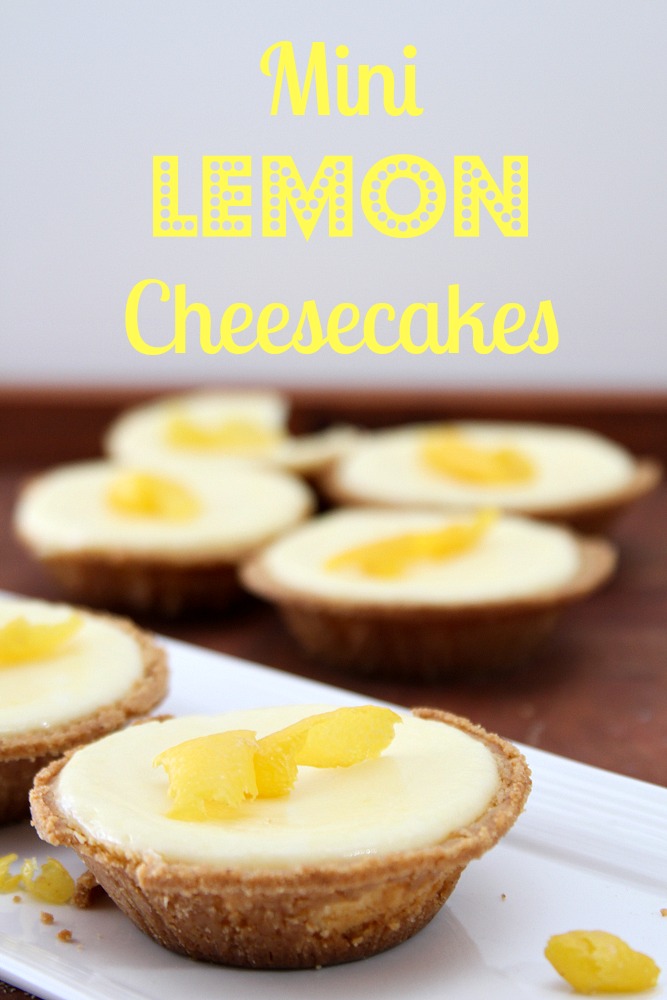 MINI LEMON CHEESECAKES
Mini Lemon Cheesecakes Ingredients
1/4 c sugar
1 8oz cream cheese, room temp
1/4 cup sour cream
zest and juice from 1/4 to 1/2 lemon
1 egg
6 mini graham cracker shells
Mini Lemon Cheesecakes Directions
1. Blend together the sugar and cream cheese. Add the sour cream, lemon zest, and lemon juice and mix well. Stir in the egg.
2. Equally divide the filling into the 6 graham cracker shells. Place on a baking sheet. Bake at 325 for 15 minutes or until centers are almost set.
3. Let cool to room temperature and then refrigerate.
That's it, you can mix and bake in 30 minutes.
I love how simple these lemon mini cheesecakes are to make and are so very good. It's like I put so much more time into making these then I really did. Ssshhhhh, we'll keep that a secret between us.
What Toppings Pair Well On These Mini Lemon Cheesecakes
Give any of these toppings a try:
Raspberry Sauce
Strawberry Sauce
Fresh blueberries
More Cheesecake Recipes
My Must Have Cheesecake Resources
Pin Mini Lemon Cheesecakes Recipe to Pinterest