This is a great recipe for a get together or a party. This recipe makes enough for 4 to 6, depending on how hungry everyone is. You can easily double this slow cooker potatoes and ham recipe for more people.
I used a Ninja 3-in-1 Cooking System to make this recipe. I like that with the Ninja I can select the cooking time. I let this recipe cook for 4 hours. This would be the same as cooking on high for 4 hours in a regular crockpot.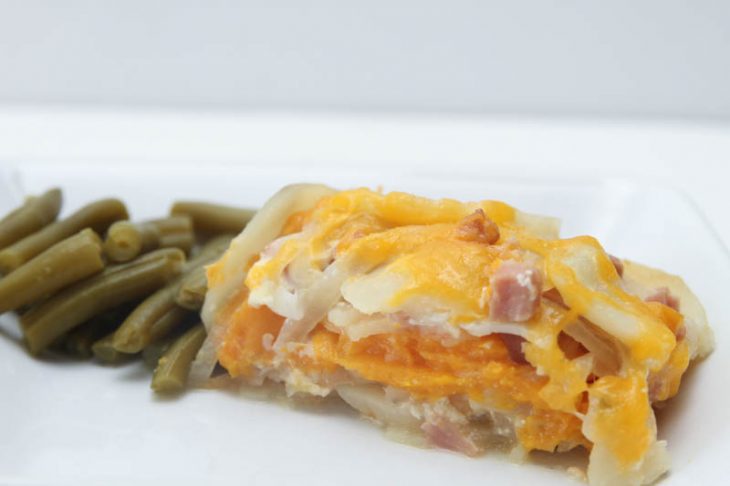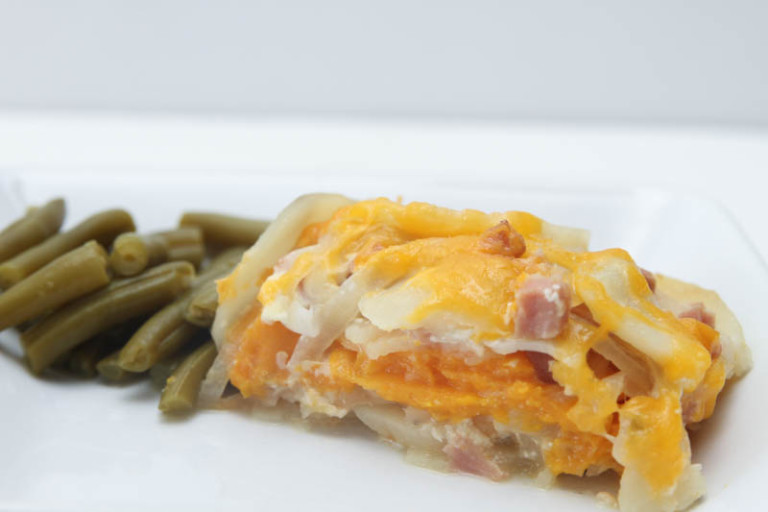 If you need it to cook longer I recommend slicing the potatoes a little thicker so it doesn't end up mushy. I used a chef knife to slice my potatoes and onions, but a mandolin would have made the job so much easier.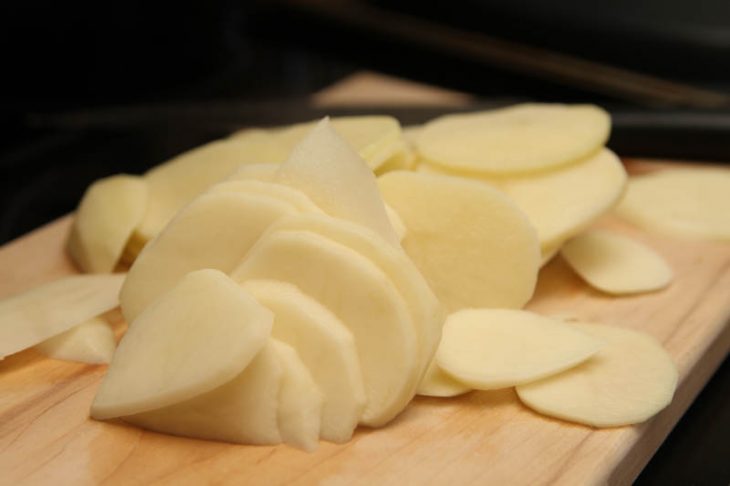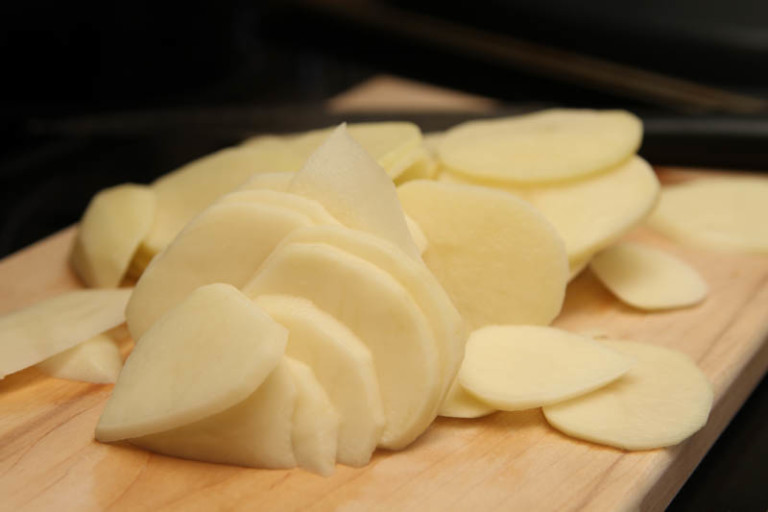 Layer the potatoes, onions, and ham. I used both red potatoes and a sweet potato. I layered the sweet potato in the center with the red potatoes on the top and bottom.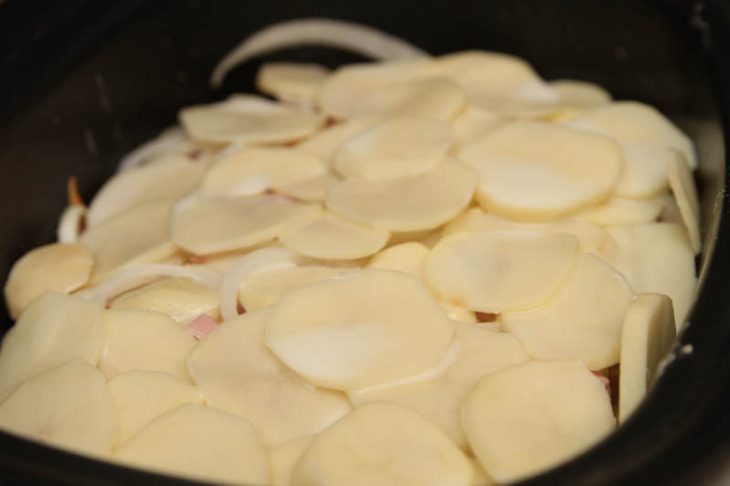 I sprinkled a bit of flour over each layer to absorb some of the moisture.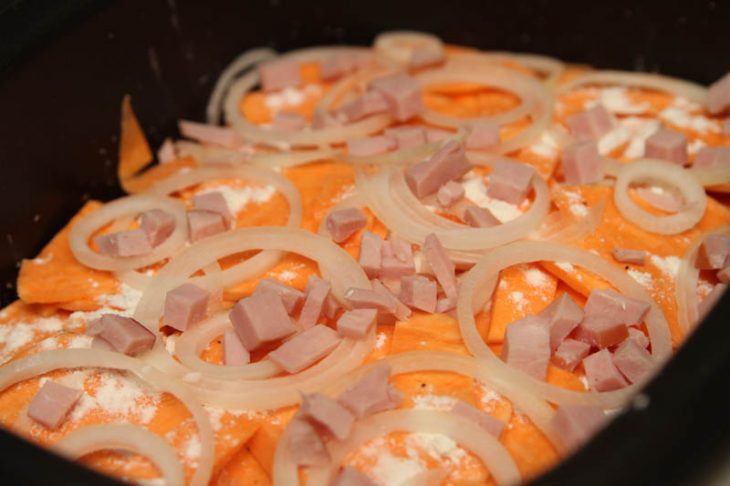 I used about four ounces of cream cheese in this dish. On two different layers I added the cream cheese. It didn't spread like I thought it would, but it was still delicious.
When the potatoes and ham recipe was about 30 minutes from being done I removed the lid and sprinkled it with the shredded cheddar cheese. I left the lid off until I served it.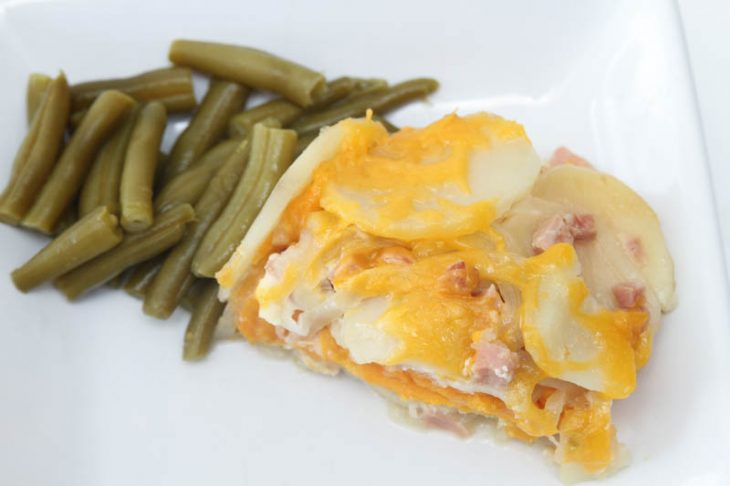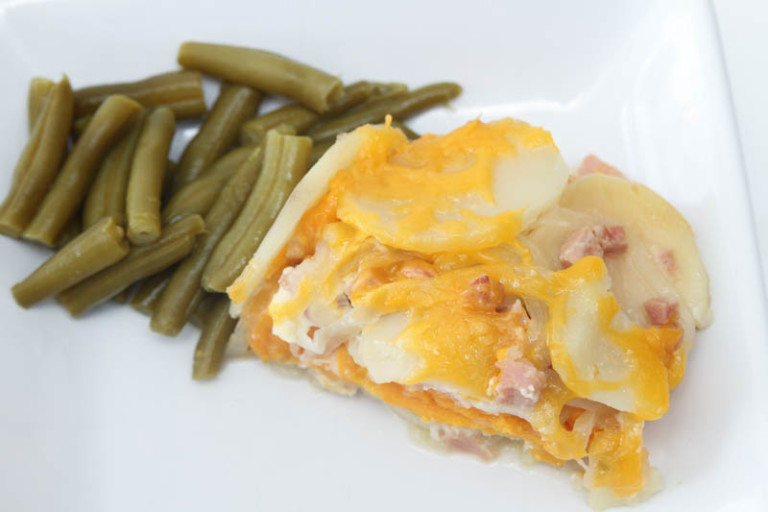 NOTE: If you are lactose intolerant or sensitive you can leave off the cheese and use lactaid milk instead. It won't change the flavor.
SLOW COOKER POTATOES AND HAM RECIPE
6 medium potatoes, sliced
1 medium sweet potato, thinly sliced
1 medium onion, thinly sliced
8 ounce ham, chopped
3 tablespoons flour
4 ounces cream cheese
1/2 cup of milk
4 ounces shredded cheddar, optional
salt & pepper, to taste
Directions
Cover bottom of slow cooker with a layer of potatoes.
Sprinkle a 1/2 tablespoon of flour overlayer.
Add a layer of onion and ham.
Repeat once.
Next layer, layer with sweet potatoes, cream cheese, onions, and ham.
Go back to potato, flour, ham, and onion layering.
The last layer should only be potatoes.
Once layering is completely poured add milk.
Cook for 3-4 hours on low. 30 minutes before serving to remove the top and sprinkle with cheddar cheese.
Leave lid off until ready to serve.
Pin Slow Cooker Potatoes and Ham Recipe To Pinterest